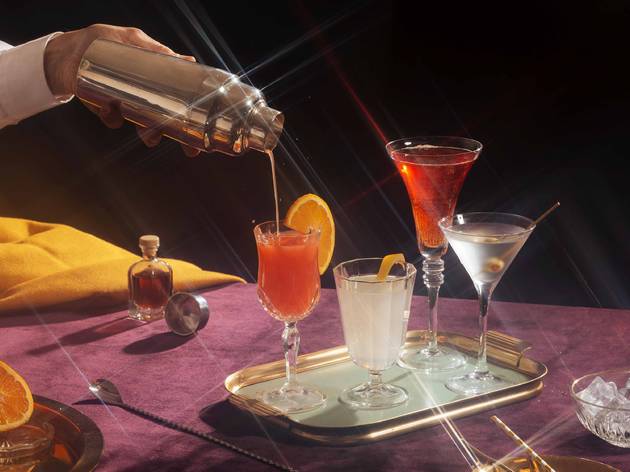 The 17 best cocktails to make at home right now
Raise a glass! Time Out staffers spill their favorite cocktail recipes to make at home.
You look like you could use a drink – and no, we're not talking about a can of hard seltzer. There's something therapeutic about taking the time to make a quality cocktail at home. We're talking about the kind of sipper that requires a handful of ice, a cocktail shaker, a dusty bottle from your bar cart and maybe even a swath of citrus. To help stir some inspiration, we asked Time Out staffers to spill their go-to cocktails, the drinks they know how to make from muscle memory. They offered a laundry list of inspiration that ranges from classic (Negroni, anyone?) to newfangled (you gotta try the Tommy Casual). Let's get mixing – take a look at the easy-to-make cocktails Time Out staffers whip up at home on the regular and recreate the recipes for yourself.
Cocktails you can make at home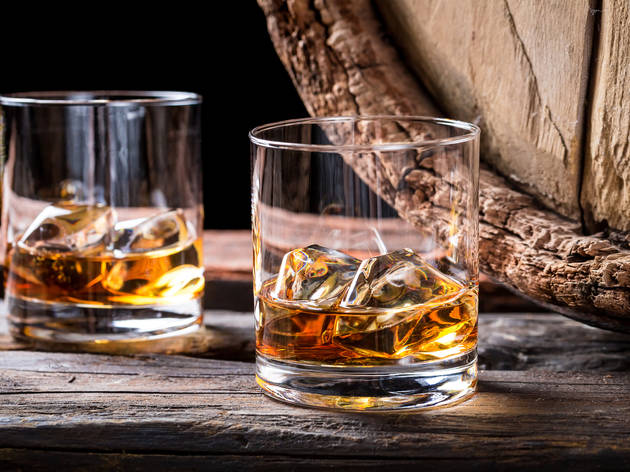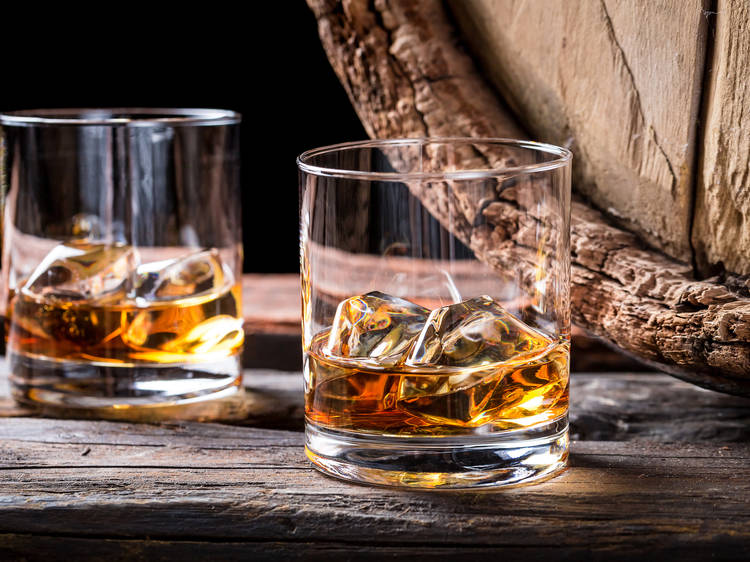 Photograph: Shutterstock
'I'm a proud Canadian expat, and my house drink is something I call a Black Maple: Johnnie Walker Black on ice with a just a splash of a Canadian whiskey-and-maple-syrup liqueur called Sortilège that I pick up at the duty-free shop when I cross that border. It's very much a winter-warmth, après-ski kind of vibe.' –Adam Feldman, North America Theater & Dance editor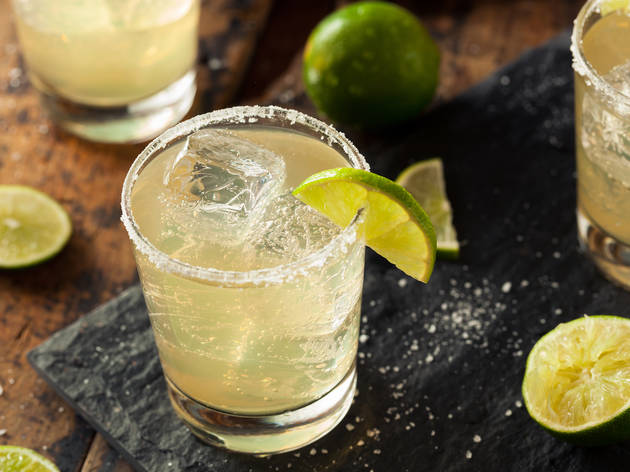 Photograph: Shutterstock
'I can't take credit for the skinny margarita, but I've got mine down so well that I can whip it up faster than a bartender at a crowded Miami club. I always make a double (because why not?) so it's 4 ounces of Casamigos blanco tequila (my fave!), 3 ounces of fresh-squeezed lime juice, and .5 ounce of agave—and that's it. If you like an extra kick, which I do, rim the glass with Tajin before serving.' –Virginia Gil, Miami editor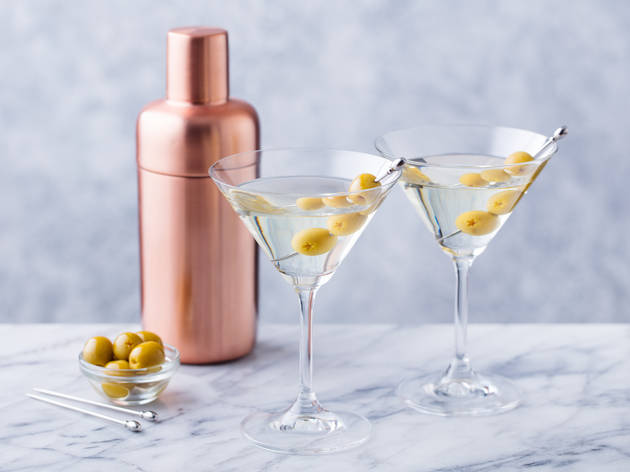 Photograph: Shutterstock
'Dirty Martini – the quickest way to switch off after a day of lockdown. Most important things to remember: Chill your glass, use good gin and don't eat all the olives.' –Alex Plim, director of digital content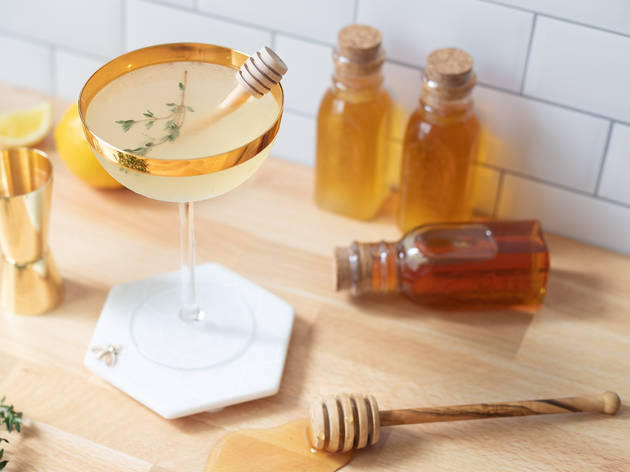 Photograph: Shutterstock
'If you've never had a Bee's Knees, I dare say you don't know anything about perfectly concocted cocktails. The best part? It's incredibly easy to make at home and requires very few ingredients.' –Anna Rahmanan, North America news editor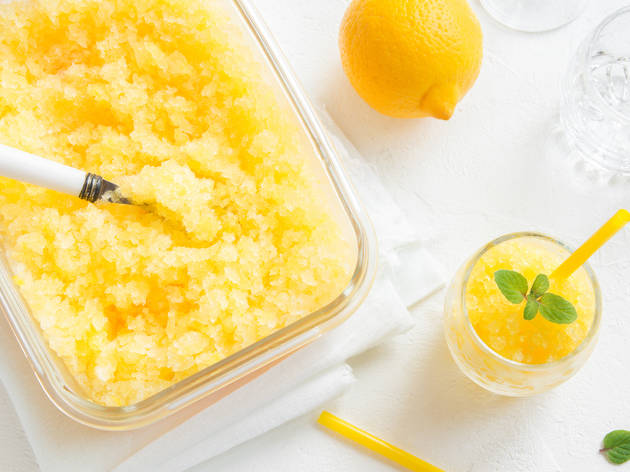 Photograph: Shutterstock
'The perfect Christmas cocktail: a Lemon Sherbet. Two nips limoncello, topped up with champagne and a tablespoon of good lemon sorbet. The combination of the melting sorbet, the bubbles and the sharpness of the limoncello is super festive.' –Maxim Boon, Sydney editor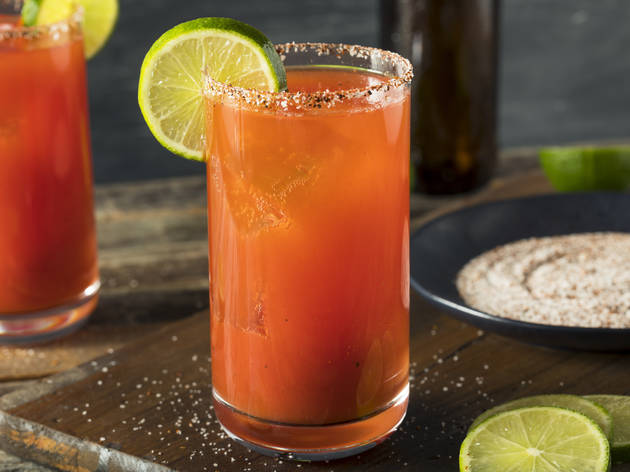 Photograph: Shutterstock
'Michelada: Lime, chilli, Lea & Perrins, Pacifico or another decent Mexican beer. Served over ice (I know, right!) with a salt rim.' –Anne Gerrish, receptionist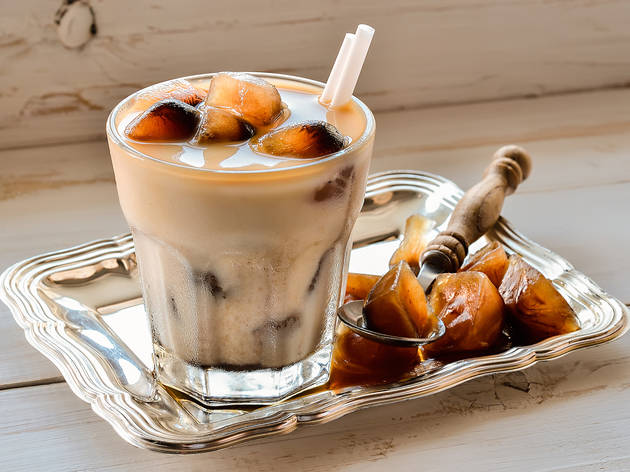 Photograph: Shutterstock
7. Thrifty Espresso Martini
'In 2020 I had many nights of dispatching small kids to bed then logging on for afterwork. By Thursday I wanted a pick-me-up that wouldn't blur the nightshift. I love good coffee and figured out a thrifty version of an espresso martini: Whenever you press a morning filter coffee and forget to drink it, stick it in an ice cube tray and later, add pure vodka, a dash of Kahlua and shake it till you make it.' –Caroline McGinn, global editor-in-chief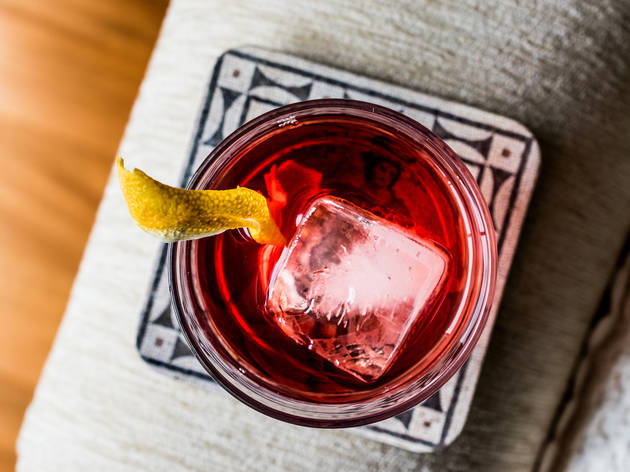 Photograph: Shutterstock
'The Negroni has never failed me: equal parts gin, sweet vermouth and Campari. It's a drink that requires very little thought or effort but delivers in a big, bitter way. Whatever you do, don't shake it like Stanley Tucci – this beautiful cocktail is meant to be stirred.' –Morgan Olsen, Chicago editor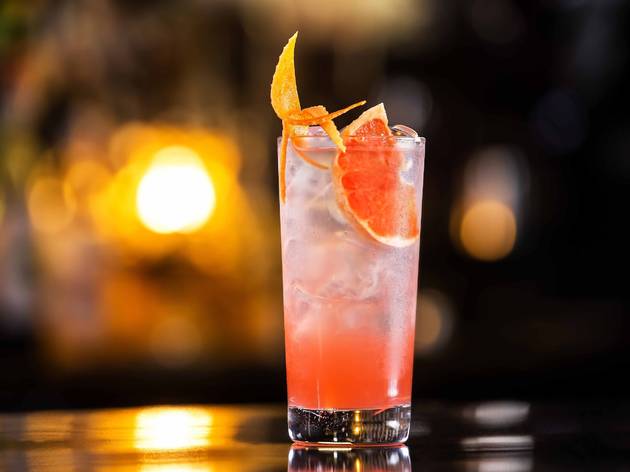 Photograph: Shutterstock
'I don't know if this has a name so I'll call it the Martin Landau in honor of his line in Rounders when asked what he was drinking ("gin, always gin"). Fill a glass with ice – rocks glass, cocktail glass, pint glass, depending on how quickly you want a refill. Add a shot and a half of gin* and a splash of grapefruit juice and top the rest with tonic water. Add a dash of orgeat and a squeeze of lime. Don't have orgeat? It's fine without. Don't have the other complimentary ingredients? Just drink the gin.' –Rocky Rakovic, director of brand activation
*None of those super-junipery new gins, like a good, clean gin; find a bottle that wouldn't look out of place in your grandparent's hand.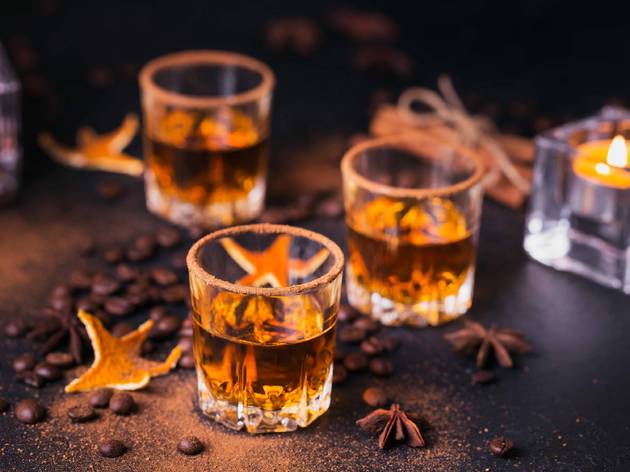 Photograph: Shutterstock
'The Army & Navy – vodka, black sambuca, Coke, star anise-infused gunpowder tea. To be honest, it's not for everyone.' –Chris Waywell, London deputy editor and chief subeditor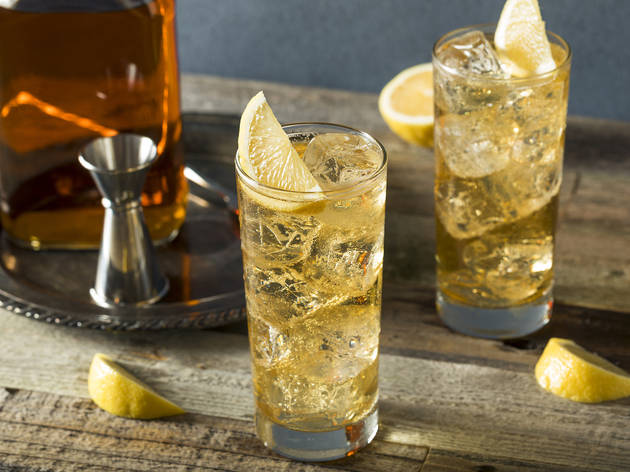 Photograph: Shutterstock
'My wife and I crafted a more intricate version of this (with jasmine tea and edible flowers) for our wedding, but this three-ingredient version has been a staple of quarantine date night dinners: gin, St. Germain and ginger ale.' –Michael Juliano, L.A. editor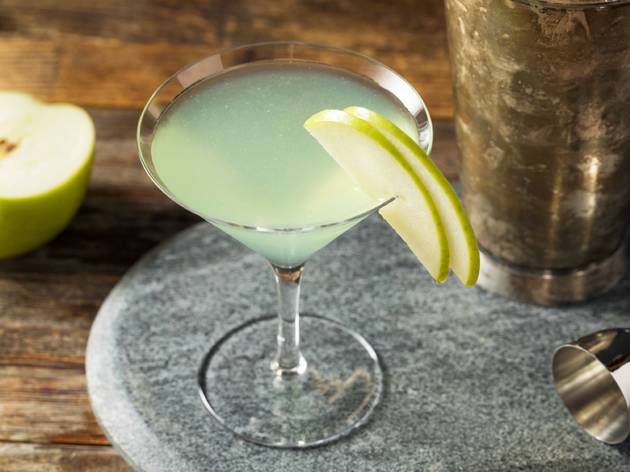 Photograph: Shutterstock
'Sometimes I want a drink without the harsh sting (especially when my friends with a low-alcohol tolerance visit) so I make a delicious and fun Appletini that uses maple syrup and juice as its sweetener. It's just vodka, lemon juice, maple syrup, apple juice—shaken. That's it!' –Shaye Weaver, New York Things To Do editor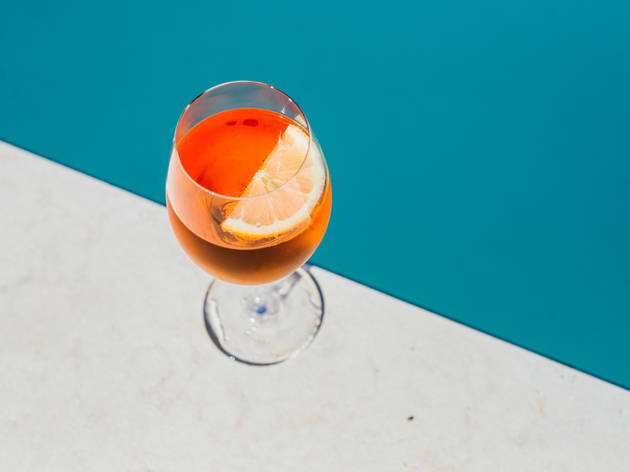 Photograph: Shutterstock
'I made a drink I call the Tommy Casual, which is essentially a spritzy, refreshing take on the greatest cocktail ever invented, the Negroni. Make a normal Negroni (equal parts gin, vermouth, Campari), pour into a tall glass and top with LaCroix (ideally a citrus flavored one). Garnish with an orange or lemon slice if you're feeling fancy.' –Tom Hislop, global creative director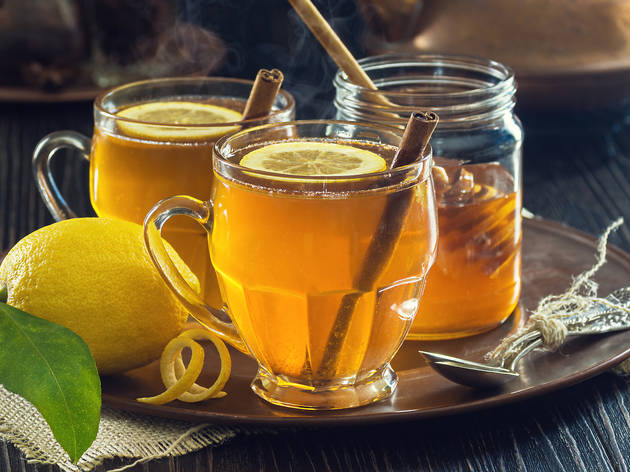 Photograph: Shutterstock
'I love to make a version of a hot toddy that is both comforting and great for flu season. Fill a mug with water and pour into a pot, add about six peels of fresh ginger, the juice from half a lemon plus the lemon peel. Boil it for about five minutes or until the top gets frothy. Pour over bourbon and honey in a mug using a sieve and stir.' –Kathryn Vaughn, creative solutions strategist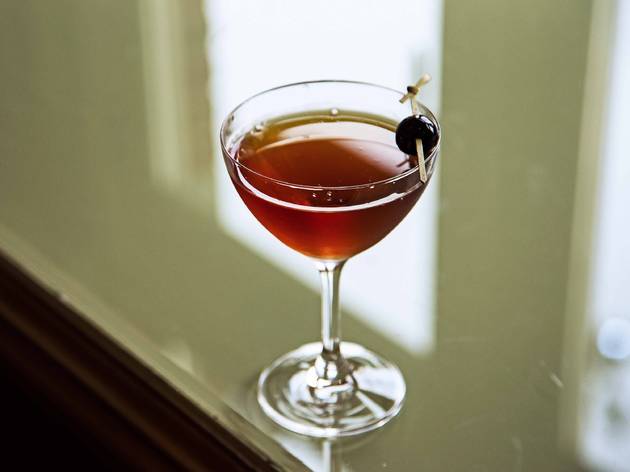 Photograph: Shutterstock
'My cocktail of the moment is the Bijou. Equal parts gin, Green Chartreuse and sweet vermouth plus a dash of orange bitters stirred over ice, strained and served in a coupe. It is called Bijou because it combines the colors of three jewels: gin for diamond, vermouth for ruby and chartreuse for emerald. It was once as popular as the Manhattan and Martini until Prohibition.' –Sean Russell, director of client relations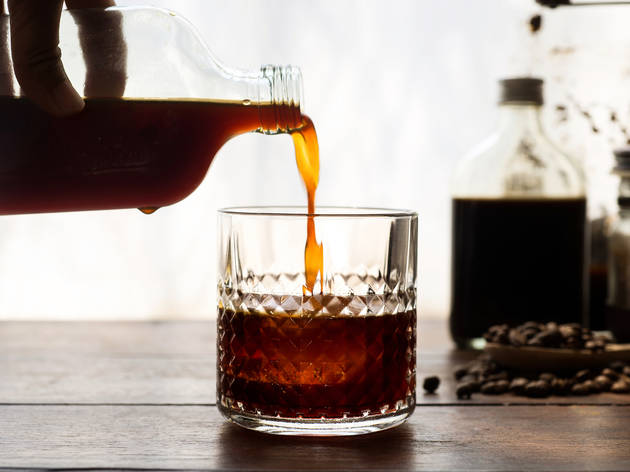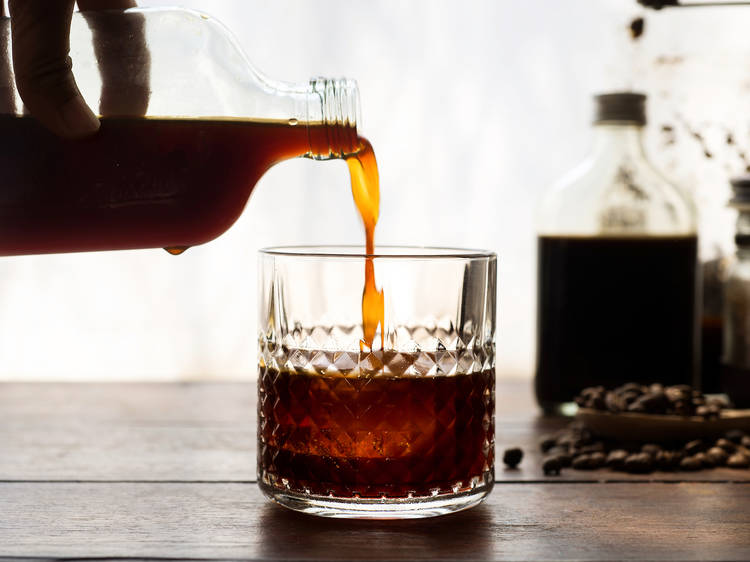 Photograph: Shutterstock
'Seeing as drinking became acceptable at all hours of the day this year, I started adding Averna to my cold brew (at around a 1:3 ratio). Want to go straight booze? I've also been pouring Averna and Mr. Black cold-brew coffee liqueur over ice – but at a much smaller ratio due to its sweetness – and adding Campari to keep that bitter edge.' –Stephanie Breijo, L.A. Restaurants & Bars editor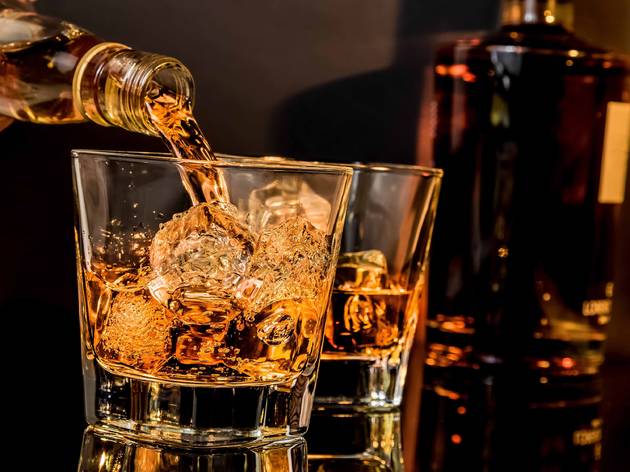 Photograph: Shutterstock
'Cocktails are for the weak. I just pour liquor straight down my throat while lying on the floor and crying.' –Eddy Frankel, London culture editor
Best selling Time Out Offers