Heads up! We're working hard to be accurate – but these are unusual times, so please always check before heading out.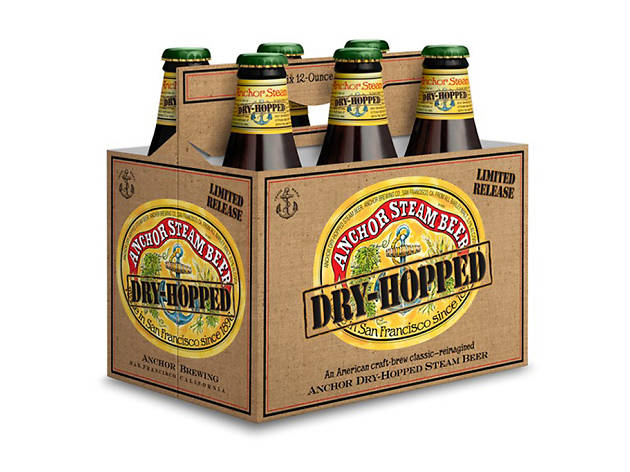 Best new craft beers to try October 2016
Fall's colder temperatures call for this batch of new craft beers to be enjoyed in October and beyond
If you can't feel fall in the air where you are, you can surely taste it in your glass. October means that leaves and temperatures are falling and ABVs are rising. These are some of the beers you should check out in October.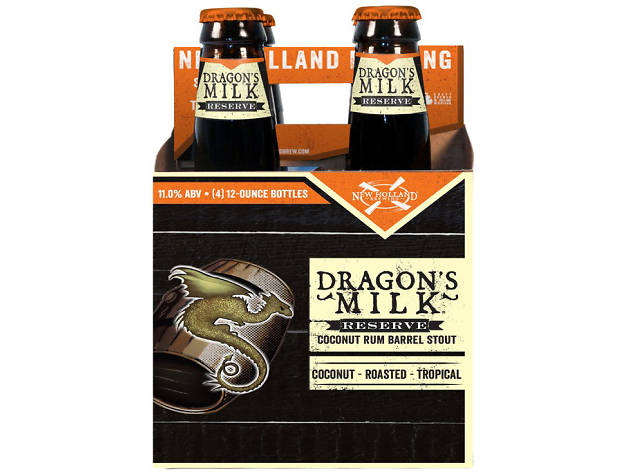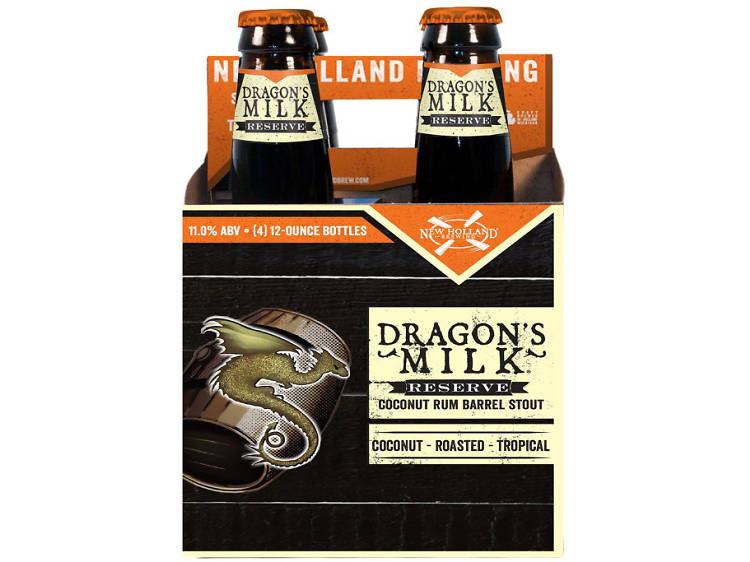 Photograph: Courtesy New Holland Brewing
1. Dragon's Milk Reserve Coconut Rum Barrel, New Holland Brewing, Holland, MI
Dragon's Milk has long been a mainstay in the beer-nerd-favorite barrel-aged imperial stout category. Try to follow along: New Holland has barrels in which they age whiskey. They then pull that whiskey out and age imperial stout in there. Then, they pull the stout out, bottle that and put the whiskey back in. It's a merry-go-round that produces both a beer and a Beer Barrel Bourbon. This variation sees the chocolatey 11% beer aged in rum barrels with coconut instead. Rum barrels tend to add a brighter, fruitier note and this will be an intriguing offering for those longing for a memory of summer as the seasons change.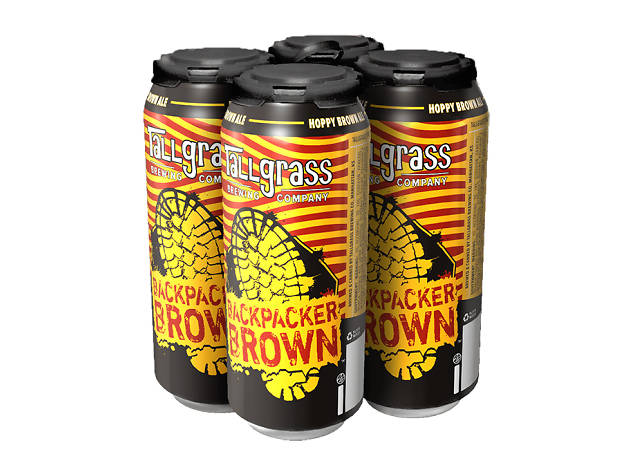 Photograph: Courtesy Tallgrass Brewing Company
2. Backpacker Brown, Tallgrass Brewing Company, Manhattan, KS
Brown ales have fallen a bit out of favor with craft fans (and subsequently, brewers) in recent years, but Tallgrass Brewing Company is releasing a riff on the style they're calling a "Northwestern-style brown ale." Loaded with popular "C" hops (Columbus, Crystal, Chinook, Centennial), the brew will hit cans this month across Tallgrass's midwestern footprint. Fans of Dogfish Head's Indian Brown Ale (now Indian Brown Dark IPA) will find a lot to like here with the caramel and toasty toffee notes playing with piney, grapefruit-forward hops.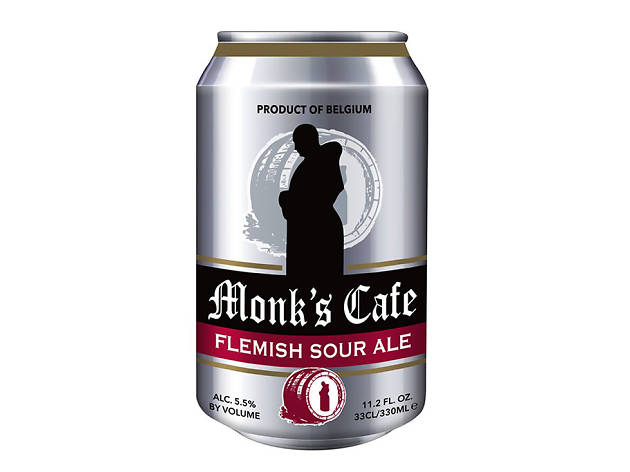 Photograph: Courtesy GVL Beer Exchange
3. Flemish Sour Ale, Monk's Café, Philadelphia, PA
Monk's Café is a beloved Belgian beer destination in the City of Brotherly Love. In 2002, owner Tom Peters convinced the well-respected Brouwerij Van Steenberge to bottle the "BIOS - Vlaamse Bourgogne" for him. The brew has been available in finer beer bars across the country since then, but it recently became available in 12 ounce cans. The "Flemish Sour Ale" has the classic sweet and tart notes of a Flanders Red or Brown or Oud Bruin. Not mouth-puckeringly tart like many more assertive American sours, this strikes a balance between a malty brown ale base and a refreshing lactic tang.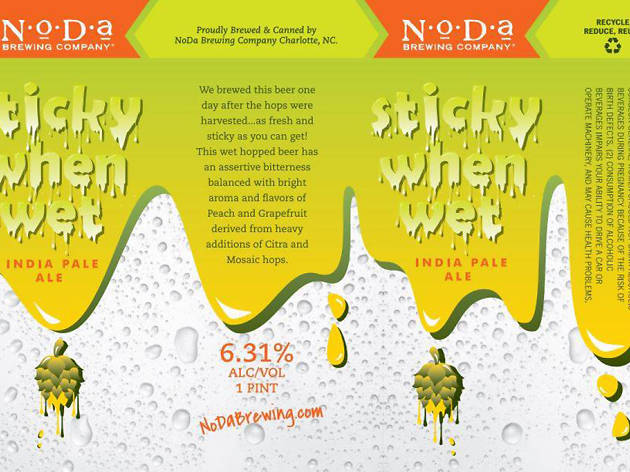 Photograph: Courtesy NoDa Brewing Company
4. Sticky When Wet, NoDa Brewing Company, Charlotte, NC
Wet hop beers, brewed with hops fresh from the hopyard, are another autumn tradition. In this case, Charlotte's NoDa Brewing (producers of the esteemed Hop Drop 'n Roll), had hops go from bines to brewhouse in 24 hours. The beer features two popular hop varietals: Mosaic and Citra, which will give this a massively juicy and fruity note. The beer will make it to both draft and 16 ounce cans. (Thanks to Beer Street Journal for the tip on this one!)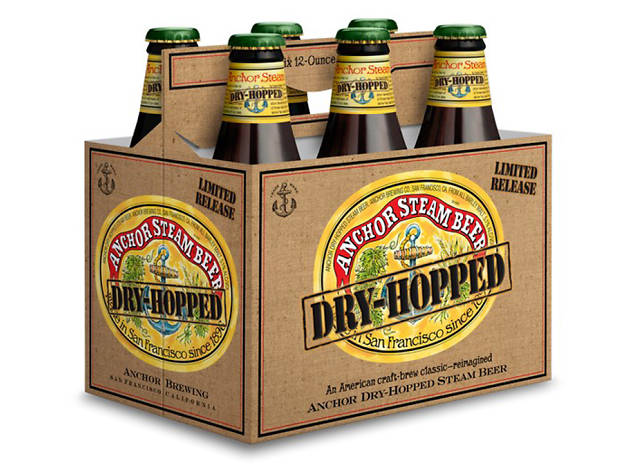 Photograph: Courtesy Anchor Brewing
5. Anchor Dry-Hopped Steam Beer, Anchor Brewing, San Francisco, CA
Anchor Brewing Company's Steam Beer literally defines the style ("steam beer" is trademarked to the San Francisco operation). Steam beer is produced by fermenting lager yeast at much warmer temperatures than normal (it's usually a cold-fermenting yeast) to produce fruitier notes akin to an ale but with a crispness reminiscent of a lager. Anchor marries the old with the new by dry-hopping its beer with a blend of "new and classic hop varieties," according to the brewery. The limited release won't be around forever, so look for it this month before it cycles out.