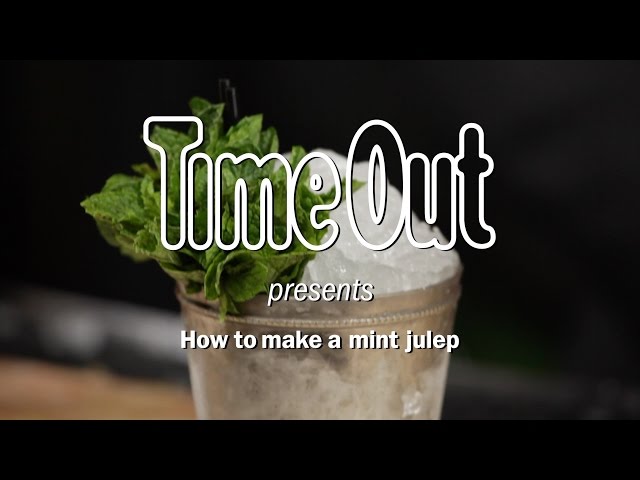 A goes-down-easy blend of bourbon, muddled mint and sugar over crushed ice, the mint julep became the official drink of the annual Kentucky Derby in 1938. Though still served at the springtime event at Churchill Downs every May, the cocktail's sippable nature and simple preparation have made it a ubiquitous standby at bars across the country. Check out our above video to see how Maison Premiere head bartender Will Elliott prepares his classic take on the drink.
Mint julep recipe:
Ingredients:
2 oz Kentucky bourbon, preferably Four Roses Yellow Label
¼ oz demerara syrup
Fresh mint
Instructions:
Pour liquid ingredients into julep tin
Gently pat a few sprigs of mint and express the oils around the inside of the tin. Toss after use.
Add one scoop of crushed ice to the tin and gently stir to dilute the drink.
Fill over the top with a large mound of crushed ice.
Garnish with an extravagant mint bouquet with two small cocktail straws tucked, almost hidden, between the mint.
RECOMMENDED: See America's best cocktails