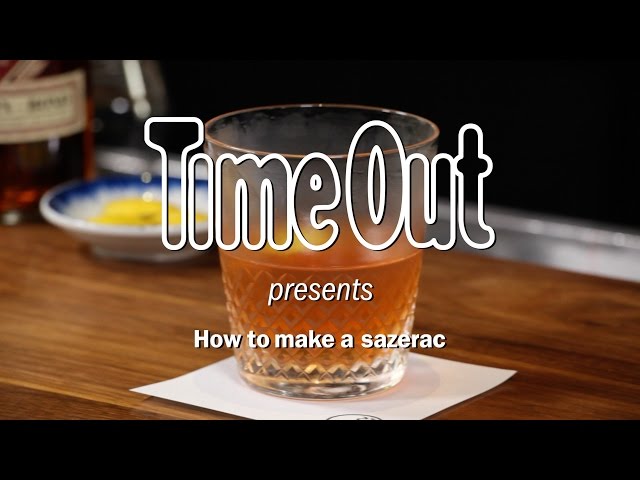 Like many classics, this New Orleans–born drink traces its origin to the early all-booze iterations of the American "cock-tail." Taking its name from a brand of cognac it once employed, the recipe was later modified following an insect infestation in the cognac-producing regions of France, and rye was the most available whiskey on hand. At the Lower East Side's Bar Goto, which was recently named Time Out New York's Best New Cocktail Bar 2016, the menu recently included a warm-weather variation that used a split base of bourbon and Slivovitz, a plum brandy. Watch our video to see how head bartender Mathew Resler stirs up the traditional Sazerac, and see below for the recipe.
Sazerac recipe:
Ingredients:
2 oz rye
1/4 oz simple syrup
1/4 teaspoon absinthe
2 dashes Peychaud's bitters
Directions:
Combine all ingredients in a mixing glass.
Stir with ice.
Strain into a rocks glass.
Garnish with a lemon twist.
RECOMMENDED: See America's best cocktails