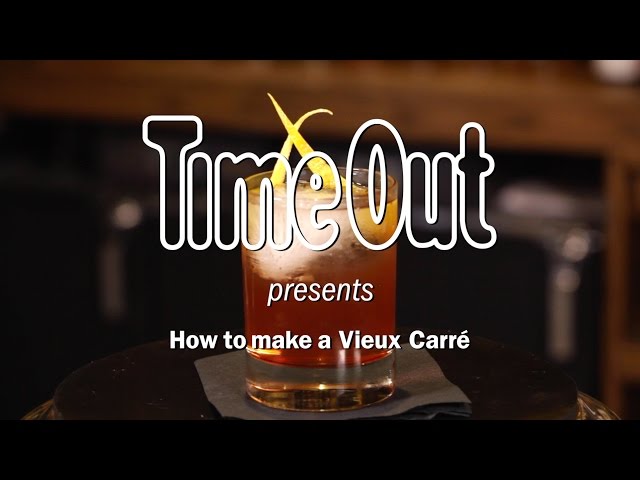 As definitively New Orleans as gumbo and crawfish, this crimson cocktail traces its roots to the Hotel Monteleone's legendary Carousel Bar. Created in the 1930s by bar man Walter Bergeron, the spirits-forward drink brightens rye and cognac with sweet vermouth, a splash of Benedictine and dashes of Peychaud's and Angostura bitters. Watch our video to see Joaquín Simó of Pouring Ribbons stir up this classic recipe.
Vieux Carré recipe:
Ingredients:
1 oz rye
1 oz cognac
1 oz sweet vermouth
¼ oz Benedictine
2 dashes Peychaud's bitters
1 dash Angostura bitters
Instructions:
Combine all ingredients in a mixing glass.
Fill with ice and stir briskly until cold, but don't stir excessively.
Strain over fresh ice (the bigger, the better) in a rocks glass.
Garnish with a lemon peel, expressed and inserted.
RECOMMENDED: See America's best cocktails