Neukölln: your guide to Berlin's hippest 'hood
The restaurants, cafés, bars and shops the locals don't want you to know about...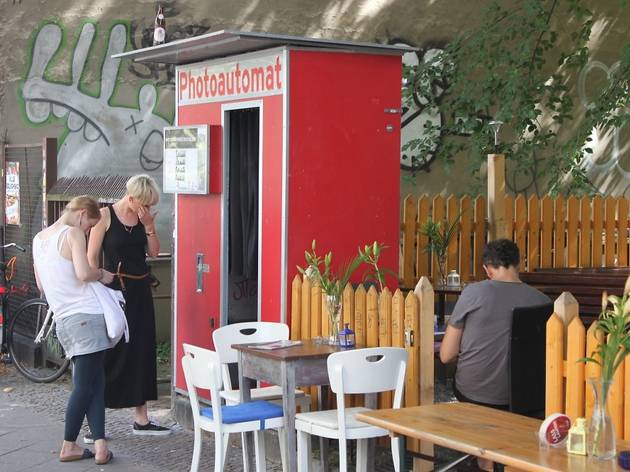 When you're planning a trip to Neukölln - the latest Berlin borough to be hailed as the centre of all things hip - Google Street View is of no use to you. Where I'm told I'll find an organic café, it shows me a battered old launderette, while typing in the address of an art gallery returns an uninspiring image of a miniature supermarket, its rusty, graffiti-stained shutters clinging stubbornly to the pavement. Further searches yield similar results, and I begin to wonder if my sources are playing games with me.

As it turns out, Neukölln's transformation is very much a reality, it's just happening so quickly that not even the internet's most invasive superpower can keep up with it.

As my guide explains, it's all thanks to an airport. Or, rather, the lack of one. 'The area is basically unrecognisable from when I lived here seven years ago,' she tells me over coffee at Pappelreihe. 'Not long ago, Neukolln had more social problems than anywhere in Berlin. It's become a completely different place since the airport closed.'

Stretching across the borough's western border, Tempelhof airport was once one of the world's busiest transport hubs. When it closed for good in 2008, property prices in the surrounding area duly went through the roof and those who weren't priced out were left with a multi-purpose community park, where barbecues, sports clubs and other social events are held around the twin runways.

But that's not all. In September Tempelhofer Feld hosts the Berlin Festival, last year headlined by The Killers, Orbital and Sigur Ros. It's events like these that are slowly enticing artsy-minded Berliners away from Kreuzberg - the city's established bohemian district - and into the scuzzier, immigrant-ruled streets of Neukölln. The result is a patchwork of trendy trappings and international influence, with Turkish kebab stands and African cosmetics stores sandwiched between style-conscious bars and vintage furniture boutiques.