The best secret bars in Berlin
Here's where to find the best hidden drinking dens – from local favourites to a car park rooftop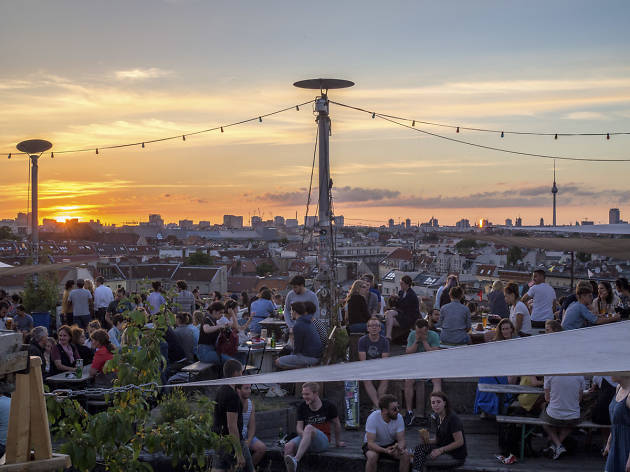 Berlin's laidback drinking scene spans basement cocktail bars, café-style joints with food menus and ridiculously cool hidden drinking dens. From a 'Twin Peaks'-themed bar with no sign to an unmarked venue with a music-reactive light installation and various drinking spots up hidden staircases – here are Berlin's best secret places to go for a tipple.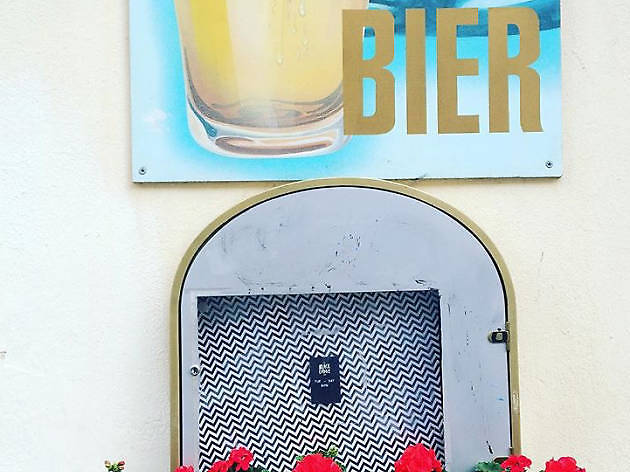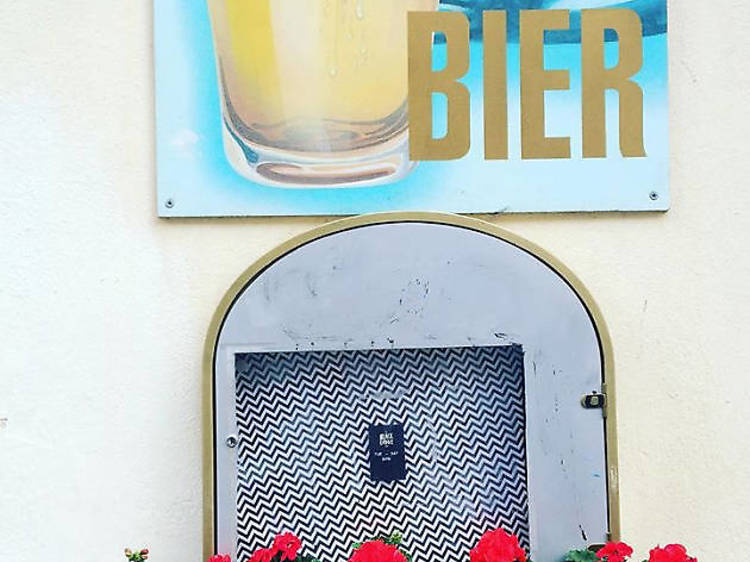 You're not a loser if you can't find The Black Lodge on your first attempt. Or even second or third. The front of the bar has no signage except for a tiny business card pinned to a dimly lit noticeboard. Don't worry though, the address is Sanderstraße 6 in Neukölln. Those patient enough to locate it will be rewarded with a 'Twin Peaks'-influenced bar, complete with a red room and a hidden wall that leads to… well you'll see. At one point it was screening season two of the cult TV fave on an endless loop, although staff seem to have broken that tradition of late. Perhaps the VHS wore out…
Recently refurbished and one of the few (perhaps only) reasons to go to Kottbusser Tor, Paloma boasts a decent sound system, modest dancefloor and semi-regular appearances by the likes of DJ Fett Burger, making it well worth braving the somewhat chaotic kiez which it occupies. The floor-to-ceiling windows on one side of the venue provide a stunning view of the bustling street below – do keep a close eye on the events calendar, you'll find hidden gems such as Rush Hour's Hunee. Given that half the venue is glass and the crowd is a touch rowdy, it's surprising Paloma's remained such a secret. But its first-floor vantage point, graffiti-plastered staircase and shadowy, unassuming entrance is worth seeking out.
Photo: Flickr/Dominik Neubauer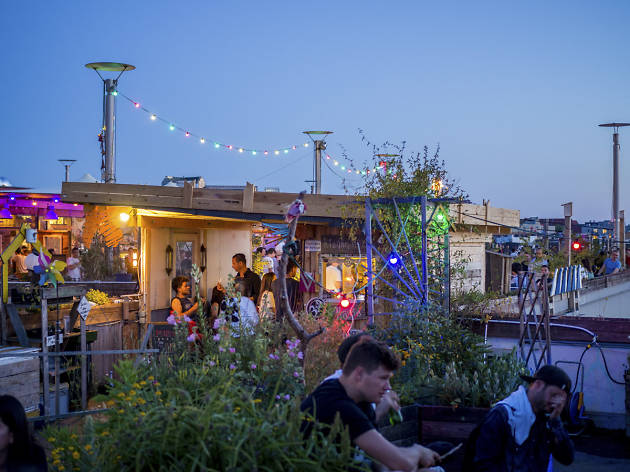 Julian Nelken
Thanks to the restrictions on building heights in Berlin, Klunkerkranich – with its wooden decking, bunting and a sandpit on top of a shopping centre car park – has unspoiled views of the entire city. The diverse music policy ranges from local DJs of all genres to live jazz and – although you might not know it from below – it's insanely popular in the warmer months, so get down early as it's quite often one-in-one-out by 8pm.
Klunkerkranich is also family friendly until the late evening and offers a small-but-decent food menu (including Korean chicken and pulled pork sandwiches). Enter via the Neukölln Arcaden, take the lift to the top floor then go up the final ramp all the way to the sky.
Photo: Julian Nelken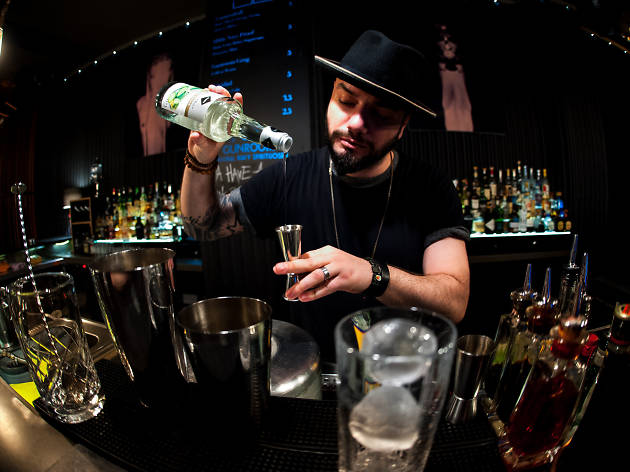 Daniel Schulz
At 60HZ – a small cocktail bar with club aspirations – there's a sound-reactive light installation hanging above the small dancefloor, which is generally kept jumping by local DJs. The exterior is unassuming, with a dark, unmarked door – visitors need to knock or buzz to get in – and inside it's a relaxed night out for those who don't fancy being squished in a superclub.
Photo: Daniel Schulz
While you're at Paloma be sure to visit neighbouring bar Monarch, located on the other side of the hidden staircase – where you might stumble upon a live band. Berlin-based promoters Melt (best known for the high-end annual festival) regularly host events there, giving the audience a chance to see hotly tipped new acts in an intimate setting. And all this with the U1 U-Bahn line acting as a permanent backdrop: the bar has a view over the tracks.
Want more Berlin inspiration?
Getting ruined in the German capital doesn't have to mean going to a club or bar... Here are 10 abandoned buildings in and around the German capital – and the stories behind them