The 30 best bars and pubs in Berlin
Enjoy a consummate cocktail or a perfect German beer, with our guide to Berlin bars and pubs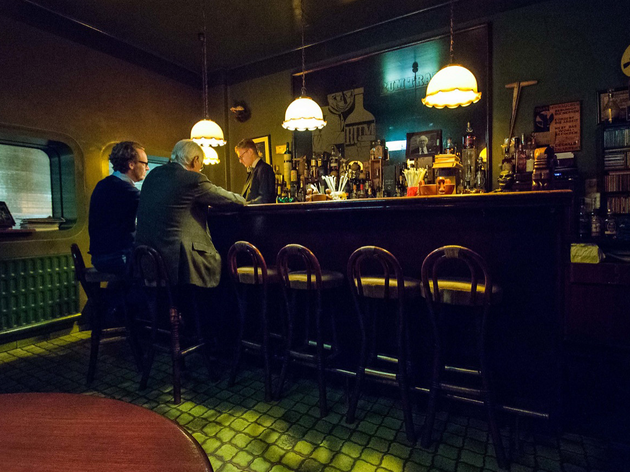 With its cheap beer and non-existent licensing laws, you might think Berlin is overrun with drunken stags on Irish pub crawls, but instead you'll find a rich and very civilised drinking culture. The are Berlin bars and pubs to suit all tastes, whether you want to settle into a comfy sofa with a craft beer and book, or savour alcoholic craftsmanship in a concept cocktail bar.
There's no real central drinking area in Berlin, each neighbourhood bringing its distinctive characteristics to bar culture. The old West is more old-fashioned, the bars following a café-style with food also served at the table. Schöneberg was always known for it's nightlife, home to both a Weimar-era Isherwood and much later, David Bowie, but since the wall fell a lot of the action has shifted eastwards. Around Nollendorfplatz you'll find a number of excellent cocktail bars and the traditional gay centre. Kreuzberg's more rough and ready with plenty of boozy DJ bars around Kottbusser Tor and further south in Neukölln you can go full barfly at places like the louche Tier.
The locals love a drink but due to most bars being located in residential blocks, drinkers tend to get more and more hushed as the night progresses, displays of drunken behaviour are extremely rare. As with most places in Berlin, don't expect to be able to pay with credit cards anywhere so be sure to carry sufficient cash. And for those used to a last orders call, do remember to go home - Berlin's bars really do close when the last customer leaves!
The best Berlin bars and pubs