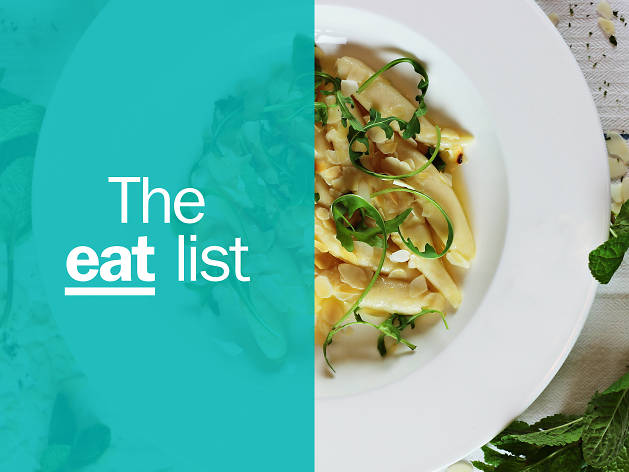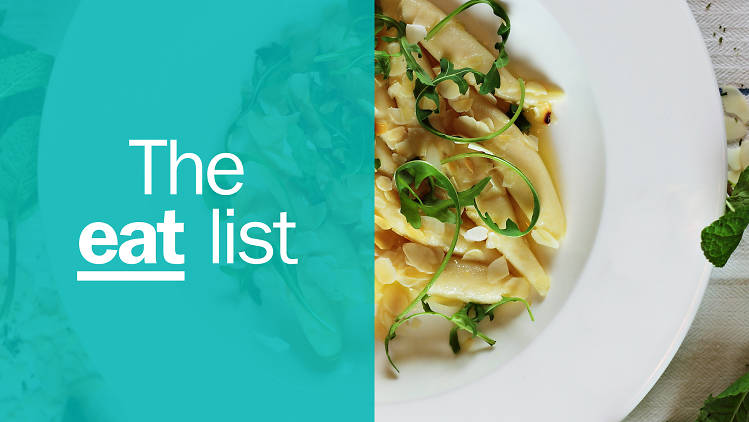 The 11 best Bethesda restaurants
Washington, D.C.'s foodie scene has got some competition: check out the best Bethesda restaurants, both old and new.
This upscale Washington, D.C. suburb Bethesda has seen much redevelopment over the past few years, with an influx of high-rises, shopping, fast-casual chainlets aimed at the lunchtime work crowds in the downtown area and Bethesda restaurants that elevator the culinary status of the town.
Though some former mainstays have disappeared (much to some residents' dismay), Bethesda still boasts an established, well-regarded food scene that continues to evolve.
Plenty of gems, new and old, support a diverse landscape ranging from upscale pub fare and Lebanese food to Spanish tapas and Korean rice bowls. You're going to want to try them all.
Best Bethesda restaurants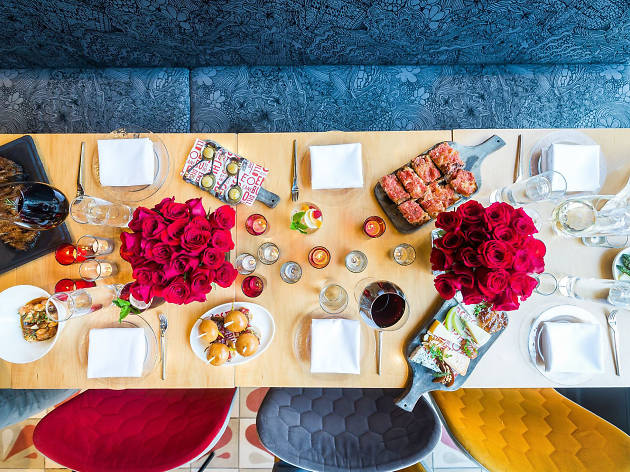 Photograph: Rey Lopez
What is it: Jaleo is an area staple that never gets old. Traditional Spanish tapas sit alongside new-age twists (i.e. liquefied olives), but it's the classics that keep diners coming back: sharp Manchego, garlicky shrimp and spicy patatas bravas. Do not forget about the bacon-wrapped dates—multiple orders are acceptable.
Why go: This outpost of the D.C. original gives non-city dwellers a taste of the area's most well-known restaurateur, Jose Andres.
Price: Pricey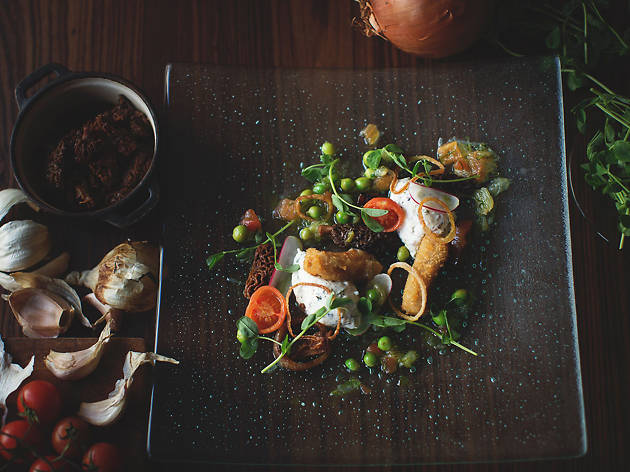 What is it: This tiny corner brasserie and relative newcomer offers a great menu of large and small dishes, with suggested wine pairings to boot. The cooking is certainly a step above most of the other European restaurants in town. The main event is the dry-aged namesake duck (which takes a week to make), but you can't go wrong with any of the creative, seasonal vegetable dishes.
Why go: The charming atmosphere makes for the perfect cozy date night spot.
Price: Pricey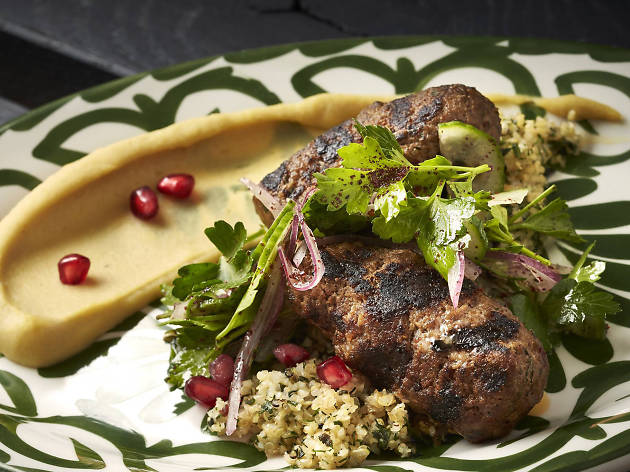 What is it: A different concept than it's sister restaurants, Kapnos and Kapnos Taverna, trendy Kouzina focuses more on shareable mezzes. That's great for those looking to try just about everything on the menu—including the spreads. Head to the sleek bar for an excellent happy hour, which offers delicious cocktails at a super affordable price.
Why go: Because you'll feel like it's summer all year round, given the bright, fresh flavors of Greece that will delight your palate.
Price: Average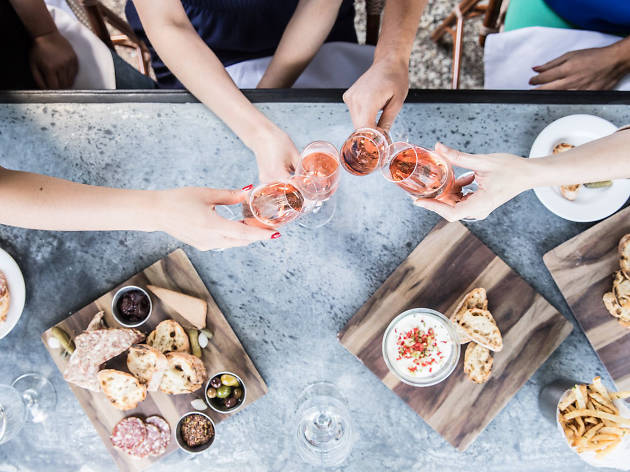 What is it: This Parisian-style bistro continues to bring its A-game in the kitchen. All your typical French dishes are on the menu, like showstopping steak frites, all laid on the table by uniform-clad servers. The interior is huge and slightly kitschy but, for a small group, the attractive bar area is the perfect spot.
Why go: To celebrate a special occasion or take the family out for a nice dinner.
Price: Pricey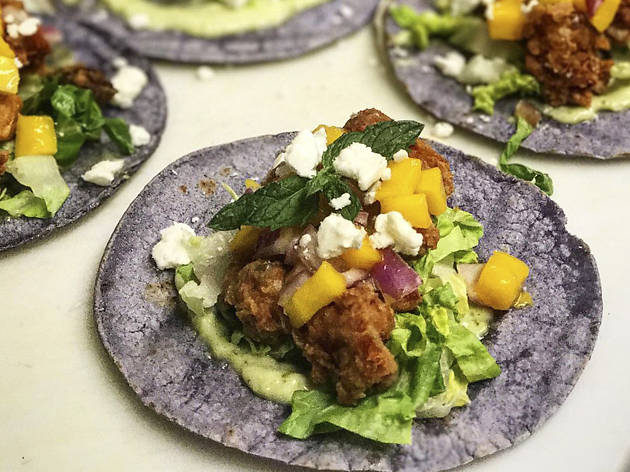 What is it: Find the Fat Nomads food truck next to a Valero gas station and get ready for a memorable meal. Sit at one of the picnic tables and venture through Asia with Korean wings, Thai khao soi gai and Japanese chukadon. The produce is fresh from the chef's garden and chalkboard specials keep things interesting. Just stop by early as they frequently sell out of the good stuff.
Why go: This little-known Kensington food truck serves some of the best, most authentic Asian fusion and street food.
Price: Bargain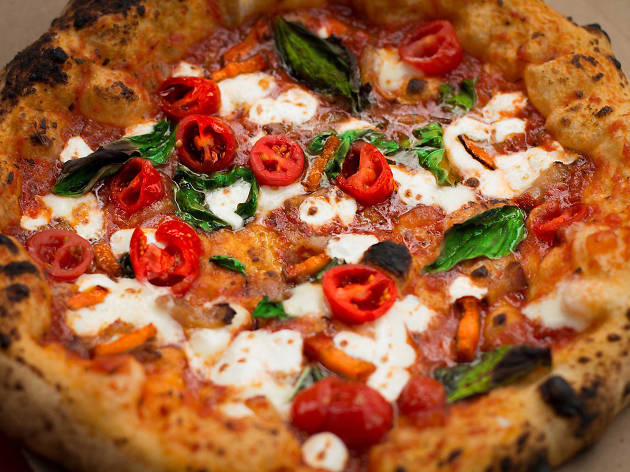 What is it: It might take a minute to spot this little pizza place in historic Kensington. Set back behind an iron archway, the brick oven inside churns out maybe the best Neapolitan-style pies in the area. They're small, so split a few of the red and white pies—the mushroom is a white tandout.
Why go: To sit back with a glass of wine and an artisanal pizza in an adorable, family-friendly setting.
Price: Average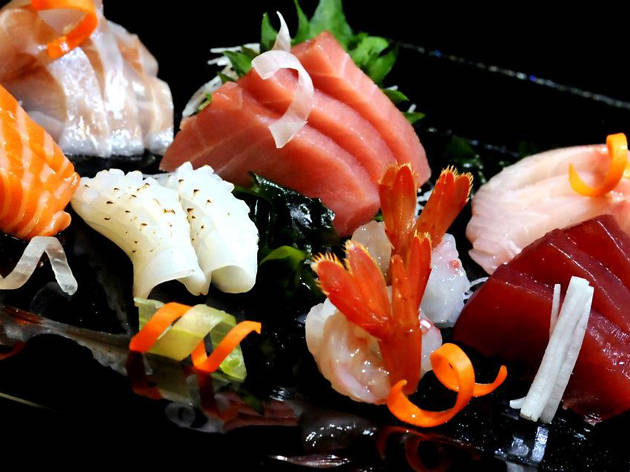 What is it: Choose your own adventure at this sushi institution: lunch specials, à la carte rolls, crudos, a variety of cold and hot dishes, a four-course tasting menu. It's a bit on the fancier side, but the fish preparations are simple and fresh. There's also the restaurant-within-a-restaurant (cue Inception music) Kobo, the 12-15 course "beyond omakase" experience for which seatings and reservations are few.
Why go: For expertly-prepared fish from a sushi powerhouse.
Price: Pricey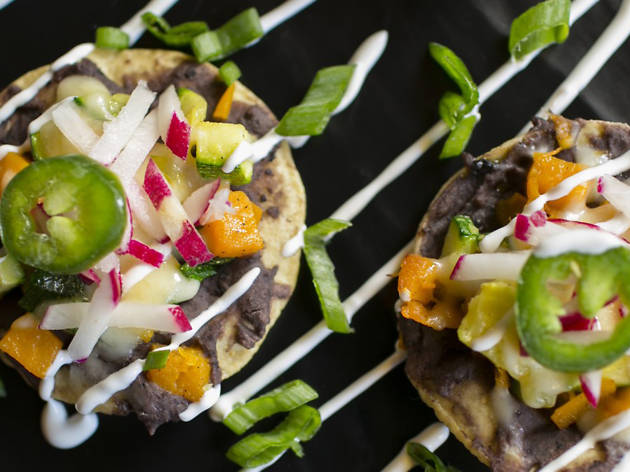 What is it: This popular bar and restaurant has the perfect happy hour recipe: $5 margs, tacos and a lively (i.e. loud) atmosphere. After drinks, escape the hubbub and grab a table for some of the many shareable plates and stellar tacos. It's one of those places to see and be seen, especially in front of one of their funky murals.
Why go: This is an excellent spot for happy hour drinks and solid Mexican food.
Price: Average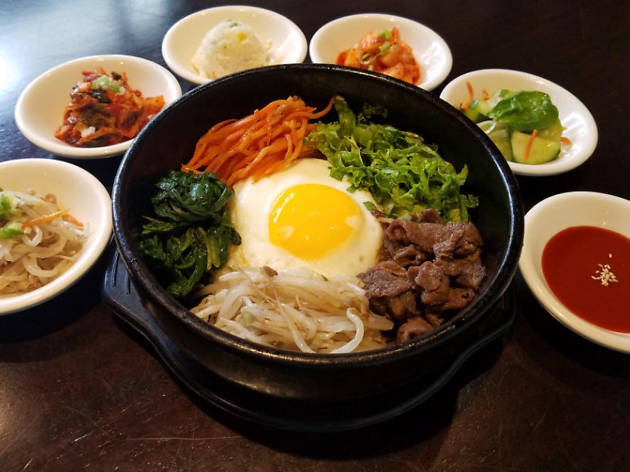 What is it: House of Milae is a bit of a hole in the wall with its non-descript façade in an older strip of buildings. Still, it is the self-proclaimed "first Korean restaurant in Bethesda." Start with a kimchi pancake and then the house specialty, the bibimbap. Choose between several meats and order it in a hot stone bowl to scrape up the crispy rice (nurungji) at the end.
Why go: When you don't want to go far for mouthwatering Korean, come here.
Price: Average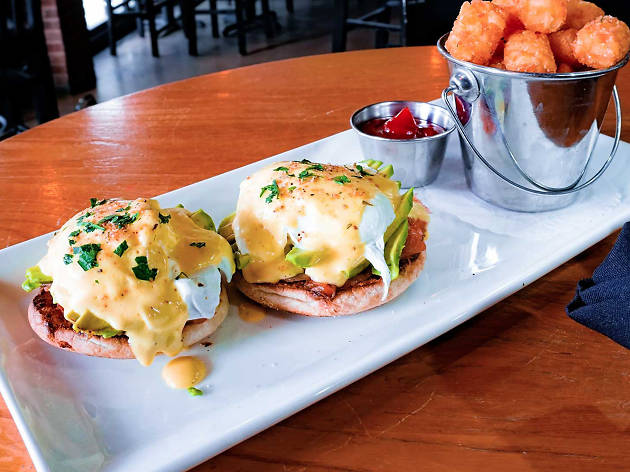 What is it: Everyone needs a go-to spot and this is one of those places you can go back to again and again. The loft-like space sports a menu that reaches beyond fried fare, elevating Brickside above your typical sports bar. Worry not, there are still plenty of TVs line the walls for game-watching. Bonus points: the late night menu.
Why go: To catch a game and throw back a few beers—and maybe even eat some vegetables.
Price: Average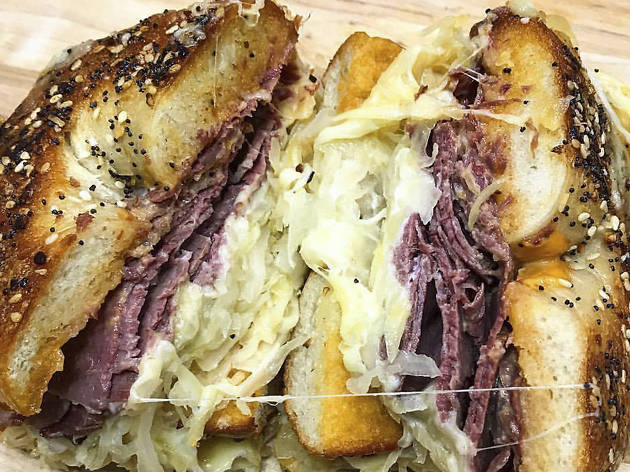 What is it: Let's not forget about breakfast here! Maryland certainly doesn't have New York City's water, but Bethesda Bagels can satisfy that bacon, egg and cheese bagel craving just fine. There's a little more variety here than at other spots, with a large array of bagel types, including minis and "flagels" (flat bagels), as well as several spreads and cream cheeses to schmear as you please.
Why go: One of the few ways to get a good bagel fix outside of NYC.
Price: Bargain
Discover Time Out Market: the best of the city under one roof