Ten must-visit London restaurants
Hop on a train to the capital this summer to try some out-of-this-world food. We pick ten unmissable spots, all within easy reach of Euston station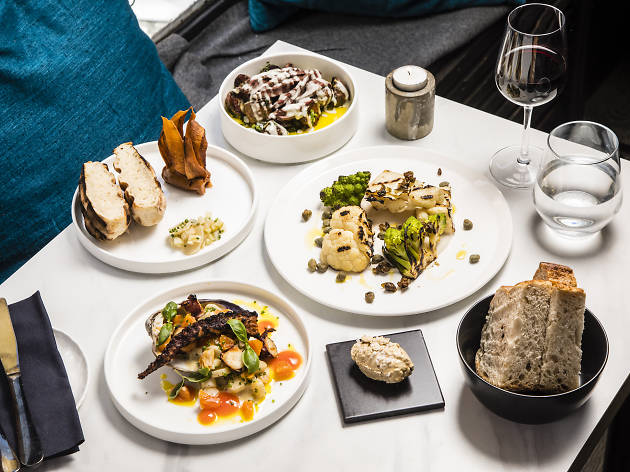 Obviously, Birmingham is chocka with great places to eat. So we don't suggest this list on must-investigate London dining spots lightly. Ho no. These are places worth getting out of work a couple of hours early for, before hopping on a train to the Big Smoke (maybe with a little Friday afternoon G&T, or soft equivalent) and finding something new and delicious. Like a hopper. Or Thai barbecue. Or fried Horlicks ice cream in a steamed bun. With Virgin Trains removing its Friday afternoon peak restrictions out of London this summer, there's never been a better time to do a cheeky culinary commute (You'll want to book these places. Some of them don't take bookings, but at least that puts you on a level playing field).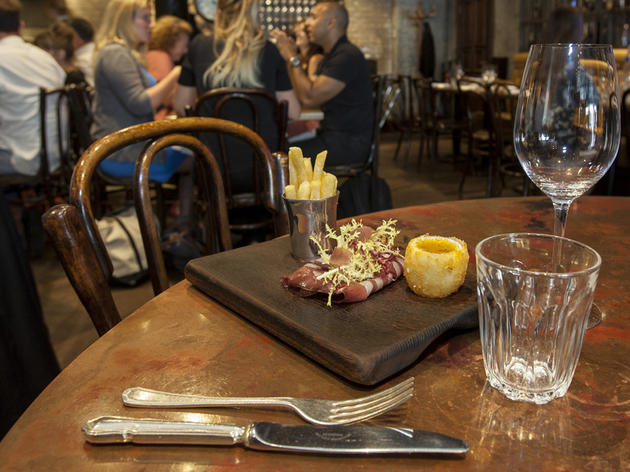 © Rob Greig
Jason Atherton's ambitious Social Eating House is intimate, dimly lit, and reeks of class. Upstairs is brilliant cocktail bar the Blind Pig, while the main room plays playful host to dishes which have become modern classics: smoked duck 'ham', egg and chips, for instance. The 'ham' is cured and smoked from duck breast on the premises, served with a breadcrumbed duck egg that's molten in the middle, with an aroma of truffle oil. The perfect mix of fine dining and good old Soho swagger.
58-59 Poland St, W1F 7NR. Oxford Circus tube.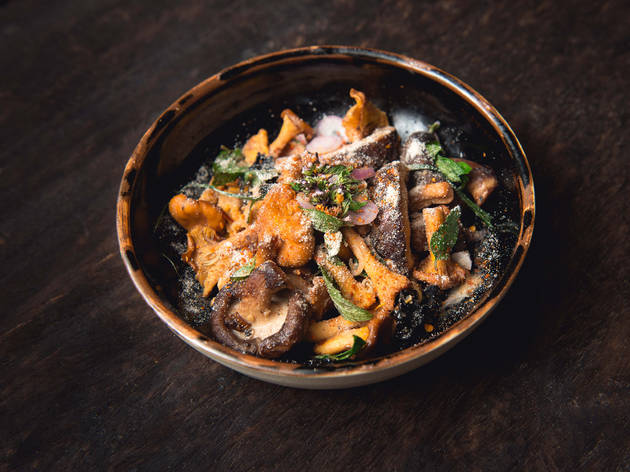 We reckoned that Sam Chapman's Kiln was pretty stonking when it opened. Hey, it's a Thai barbecue: how does that not sound ace? Amazingly fresh and zingy meat and fish are cooked in the eponymous kiln over fragrant logs of oak and chestnut, then spiked with punchy Thai flavours. Others clearly agree: it's just been voted the best restaurant in the UK at the National Restaurant Awards
58 Brewer St, W1F 9TL. PIccadilly Circus tube.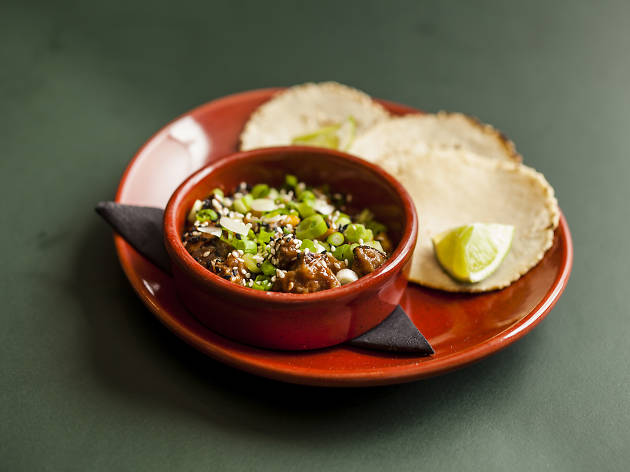 There's your bog-standard cooking-over-charcoal, then there's Temper, Neil Rankin's sensational firepit joint. Whole carcases are smoked and butchered on-site before flames are applied. Try juicy pork or flavoursome goat. Outstanding tacos made with corn ground on-site come filled with Korean steak tartare, or there's blowtorched mackerel with citrus and bergamot. Puds are standout, too. If you're feeling brave, how about mezcal with scotch bonnet nachos? Fiery!
25 Broadwick St, W1F 0DF. Oxford Circus.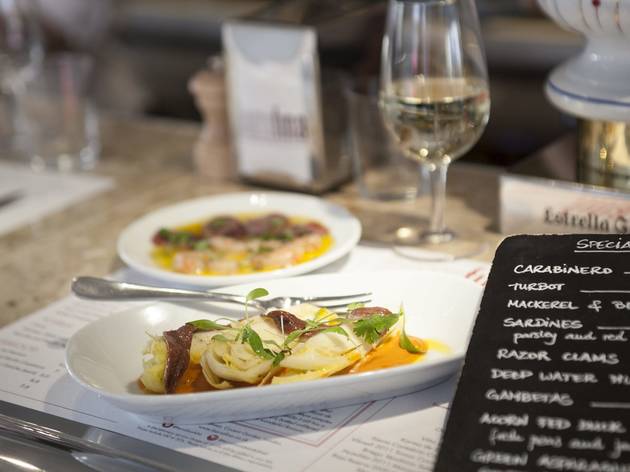 No, they don't take bookings, and yes, you'll probably have to queue, but blimey is Barrafina ever worth it. Elevating humble tapas to epicurean heights, while never losing the earthy authenticity of each dish, Barrafina does Spanish classics sensationally well. Sit up at the slick marble counter and knock yourself out: sea anemones served seaside-style in a paper cone, pork from the grill, huge sweet prawns... Keep an eye on the bill, though. It'll add up fast!
10 Adelaide St, WC2N 4HZ. Covent Garden tube.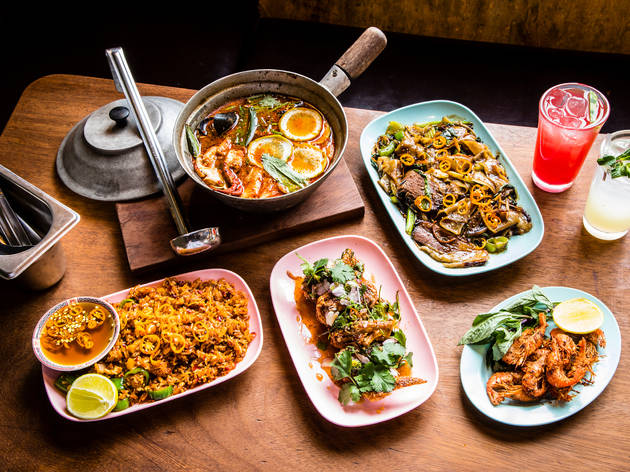 Andy Parsons
Smoking Goat (Shoreditch)
How hot can you take it? Seriously? Smoking Goat might just test your own personal Scoville scale (how chilli heat is judged). The menu is scattered with insanely spicy 'mouse dropping' chillies across stunning Thai dishes that are jaw-dropping as well as eye-watering. Don't miss a Thai take on drunken noodles or the signature fish-sauce chicken wings (don't worry, they don't taste fishy), or deep-fried shell-on prawns. Oh, and laab pork (insanely hot) and – bargain of bargains – London's best fried rice: a snip at £3.80.
64 Shoreditch High St, E1 6JJ. Shoreditch High St Overground.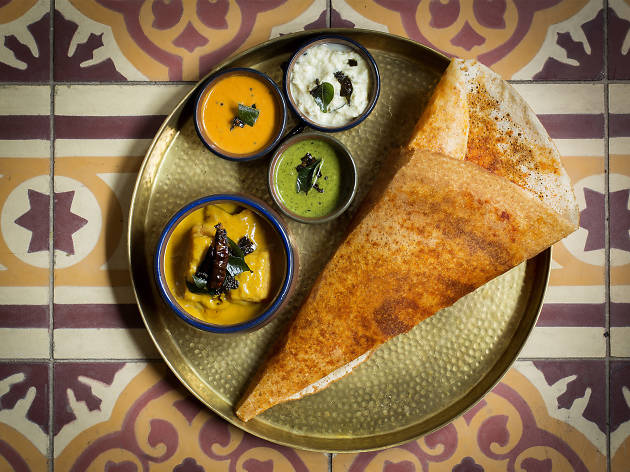 © John Carey
A hopper is a bowl-shaped Sri Lankan pancake. It's crunchy at the top, but has a soft-yolked egg at the bottom, as a kind of extra surprise. The ones at Hoppers come accompanied by a pimped take on Sri Lankan street food: breaded, deep-fried mutton rolls, a deeply spiced guinea-fowl curry. It's small, it's fun and its food is fabulous.
49 Frith St, W1D 4SG. Leicester Square tube.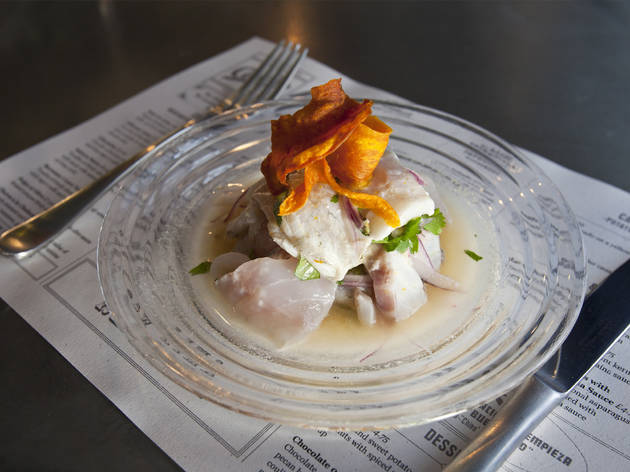 © Rob Greig
The best place in London to get a proper flavour of Peru is Martin Morales's Ceviche. The titular dish is the star of the show. A don ceviche is thick cuts of sea bass marinated in lip-tingling leche de tigre (tiger's milk): meaty yet delicate. There are also corn cakes, Peruvian chicken dishes and salads, plus cocktails based on the classic South American brandy pisco. A ray of light from deepest Peru.
17 Frith St, W1D 4RG. Leicester Square tube.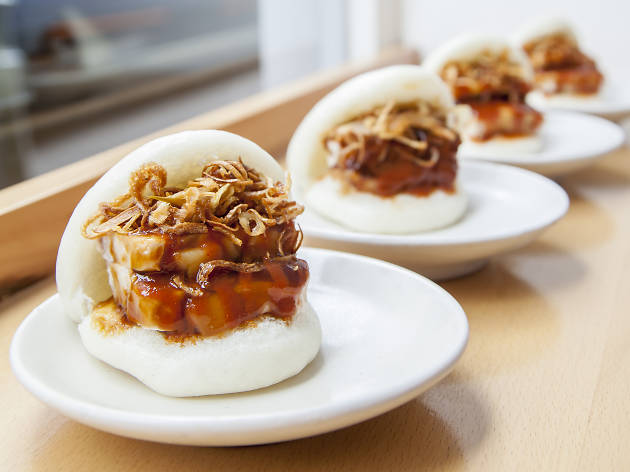 Credit: Rob Greig
Bao down and worship the Taiwanese steamed bun that gives this place on Lexington Street its name. They come stuffed with fragrant pork, fresh herbs and powdered peanuts. Or soy-milk-marinated chicken and kimchi. Or – in a brave foray into non-savouriness – fried Horlicks ice cream. And they're all great, and great value (most baos are around the fiver mark or less). Buns of glory!
53 Lexington St, W1F 9AS. Piccadilly Circus tube.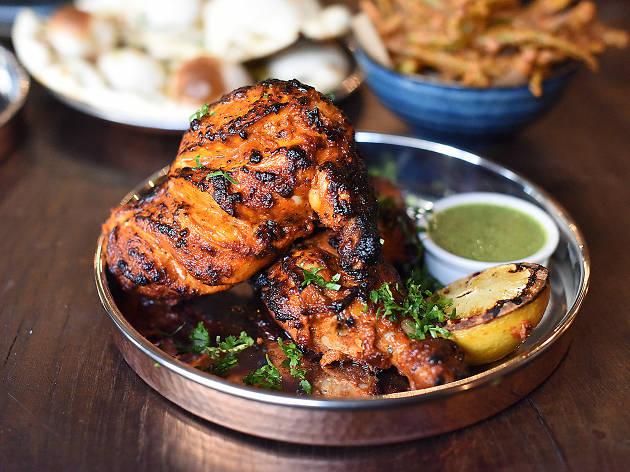 Here's a good idea: take an old-school British chop house, with its dependable but dull grill cuts, swap in a tandoor and a skipload of spice and… voilà! The Tandoor Chop House gives a subcontinental reboot to the duffer domain. The richly marinated lamb chops are unmissable, as is the spice-rubbed rib-eye. And leave room for the dense malted kulfi ice cream with caramelised banana, which will recalibrate everything you thought about Indian desserts,
8 Adelaide St, WC2N 4HZ. Charing Cross tube.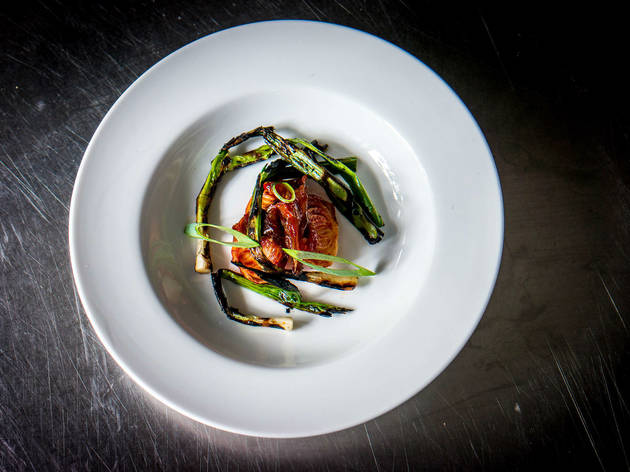 Don't be fooled by its rather humble surroundings in an ex-shipping container in Brixton, Smoke and Salt is turning out the kind of inventive, smart, amazingly tasty food that far swankier joints can only think wishfully about. New potatoes come with a delicate gorgonzola sauce, chimichurri and slivers of tender beef heart. Fish, fresh from the market, is ceviched. The menu is full of touches and techniques – smoking, curing, pickling – to elevate flavours and preserve delicacy. A south London gem.
Pop Brixton, 49 Brixton Station Rd, SW9 8PQ. Brixton tube.
Find more travel info and book train tickets at virgintrains.co.uk/summer.