The 25 best restaurants in Birmingham
Our pick of Birmingham's best restaurants, from the cheap and cheerful to the oh-so-fancy
You're here because you know Birmingham's restaurant scene is pretty much second to none. Sure, New York and London might have it pipped for sheer breadth but there's a reason Brum holds its culinary own with the best of them. On any given night you can settle down to a meal in a superb Michelin-starred spot, get stuck into what's probably the UK's best Indian restaurant scene and taste food from some of the finest up-and-coming culinary stars in the business. And then there's all those incredible family-run favourites and beltingly-satisfying cheap eats. Quite the choice. So to make your life easier, just feast your eyes on our pick of the best Birmingham restaurants, right here. You're in good hands.
Why go? Michelin-starred grandeur to suit any special occasion.
Starting life as a pop-up in a former sandwich shop back in 2013, Adam's quickly outgrew its original location, wowing Birmingham diners and picking up a Michelin star along the way. Now based in grander premises on Waterloo Street, chef Adam Stokes serves contemporary fine dining. It isn't cheap, but the quality is high and offers a bit of gastronomic adventure.
Price range: blowout.
2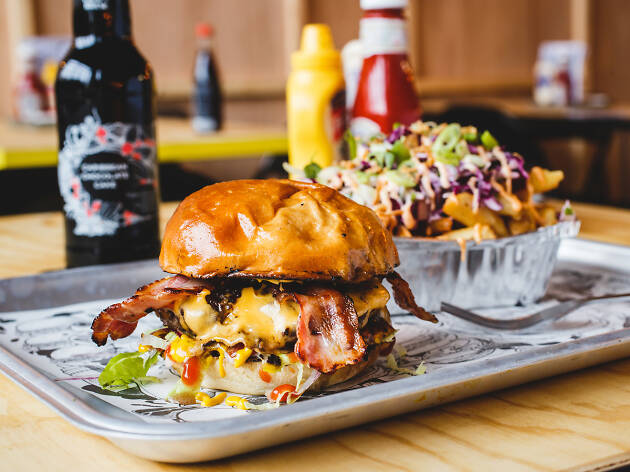 © Jack Spicer Adams
Why go? Hip hop megastar Drake ate here, which is the ultimate kudos for a burger bar.
This effortlessly hip street food joint, which spent a couple of years roaming the city, has found a permanent home in a Digbeth archway. Launched by a bunch of designers, it provides a fun atmosphere in which to enjoy innovative patties and craft beers. The 'Alabama slammer' sounds like a particular highlight: a boneless chicken thigh with a ginger and lime slaw.
Price range: budget.
3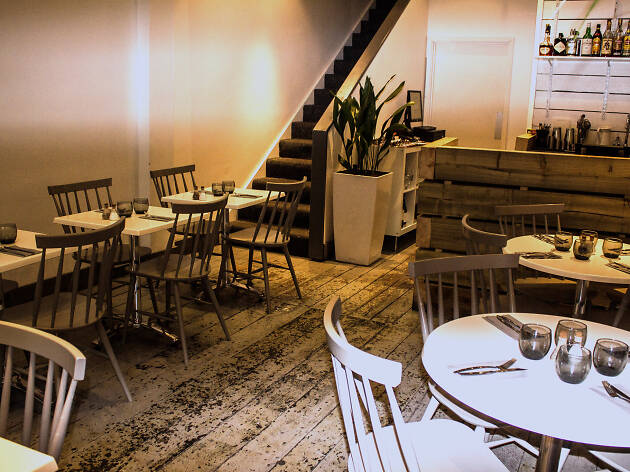 Sal Maxuda
Why go? A stylish vegetarian haven that'll impress on a first date.
This veggie joint puts a gourmet twist on meat-free meals, without too high a price tag – a three-course meal will set you back just £29. Set up in 2011 and headed up by chef Tony Cridland, 1847's seasonal dishes might include asparagus with avocado mousse or risotto of roasted cauliflower, pearl barley and almond topped with a cured egg.
Price range: mid-range.
4
© Zindiya
Why go? Somewhere quirky to hang out with your besties and pick at innovative small plates.
This colourful Indian street food joint plays on tradition, but jazzes it up for the city crowd. From the decor – mismatched furniture, exposed brick walls, big murals of Indian brand logos – to the talis, the selection of which include pani puri (potato and chickpea dumplings), chilli cheese on toast and okra (ladies fingers) fries. Amongst the craft beers, you'll also find lassis, masala chai and Indian soft drinks.
Price range: Budget.
Why go? To get the gang back together for unpretentious dining.
Home to some of Birmingham's finest pizzas, Otto is an intimate place serving wood-fired delights in the heart of the Jewellery Quarter. A capsule menu of eight pizzas keeps the focus on quality. All the dough is made in-house and toppings are sourced from suppliers in the UK and Italy.
Price range: Budget.
6
© The Distillery
Why go? For a pre-gig meal that's easy on the bank account.
Despite its close proximity to Birmingham Arena, this canalside gin distillery provides an affordable pitstop. The deconstructed kebabs are worth tucking into: lamb shawarma or charred aubergine, or their huge Sunday roasts brimming with all the trimmings. There's loads of seating and a sizeable beer garden.
Price range: Budget.
Why go? Top-quality European dishes in the kind of elegant surrounds you'd expect at a wedding.
One of the city's first Michelin-starred restaurants, Simpsons is still a shining destination for fine dining. Located in the leafy suburb of Edgbaston, the pretty garden of this grand Georgian restaurant and guest house is a draw in summer and makes a perfect backdrop for chef Luke Tipping's seasonal menu.
Price range: Blowout.
8
© Lucky Duck
Why go? Fuss-free dining that'd especially suit a break in a shopping trip.
The city welcomed its first bao bar in February, located in the historic Jewellery Quarter. While a traditional Chinese street food, Lucky Duck has added its own twist. Fillings here include beef brisket and sour mustard leaf, aubergine and peanut chilli, and fried cod and curry sauce. But it's not just bao on the menu: they specialise in noodles too.
Price range: Budget.
9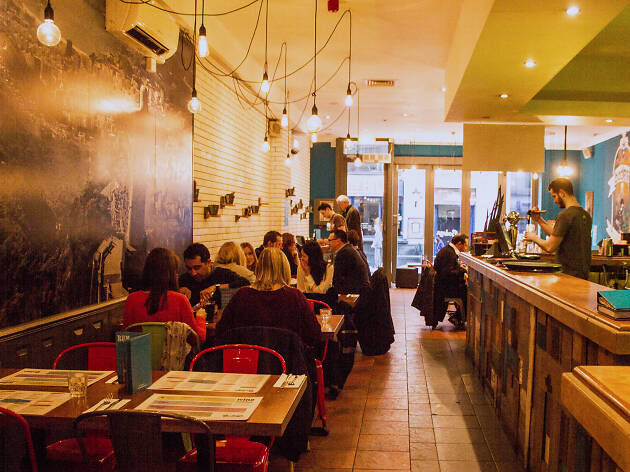 Sal Maxuda
Why go? For quality Latin American street food with a bunch of mates.
Casual, lively and playful, Bodega is one of the most hard-to-book restaurants in Birmingham. The secret of its success lies in its combination of great food, buzzing atmosphere and killer drinks. Bodega's moreish menu of burritos, nachos and must-have sweet potato fries with chipotle mayo may no longer be a novelty, but it's still pulling in the Brummie crowds.
Price range: Budget.
10
© Bonehead
Why go? Take a mate, and split a plate of inventive wings.
This Birmingham newbie opened in March and has been heaving ever since. The modest, industrial styled space works on a first come, first served basis, but given the fast nature of the food, you shouldn't be waiting long. Bonehead's specialty is free-range fried chicken, with takeovers offering more options (Beavertown and Eat Vietnam have already had a go). As a tasty entry point, try the soy honey butter wings with Jack Daniels syrup.
Price range: Budget.
11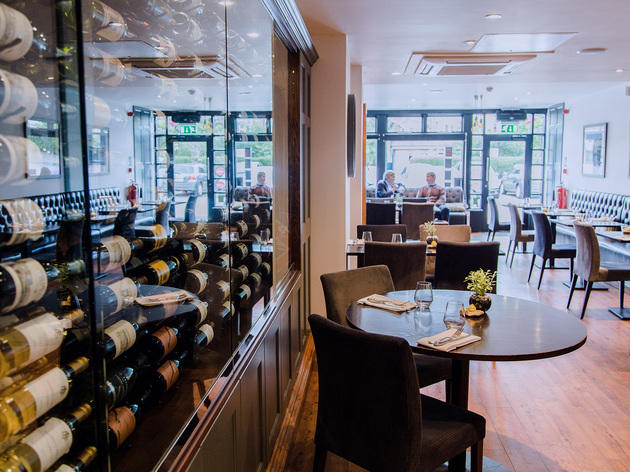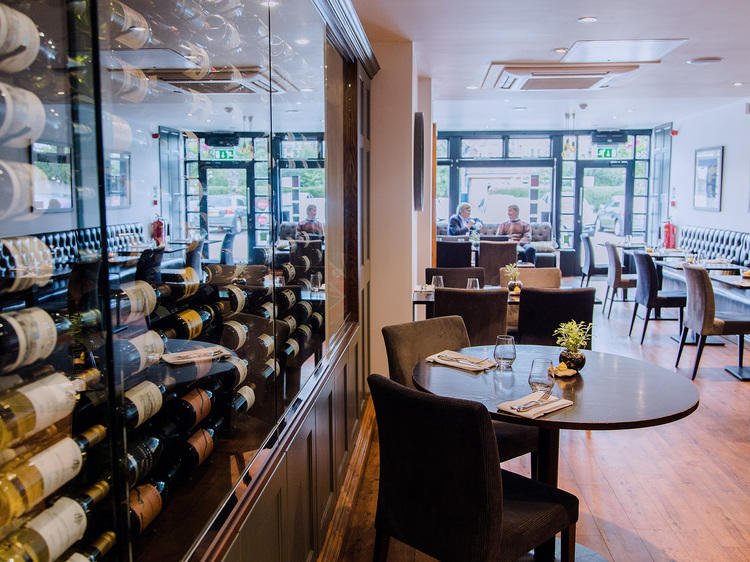 Why go? Michelin-starred dishes that'll excite even the most discerning diner.
This intimate and friendly neighbourhood restaurant has wowed the critics and counts a Michelin star among its many awards. It's headed up by chef Brad Carter, who trained at Birmingham's renowned College of Food (now University College Birmingham). His creative cooking focuses on great British produce, with each dish made up of three key ingredients.
Price range: High-end.
Why go? Treat the folks to a top-quality pub lunch in a heritage building.
Formerly the Birmingham Medical Institute, The Physician has been given a full dose of the gastropub treatment, with £2.4 million lavished on bringing the historic spot back to life. The bar is large and impressive, as are the fully functional fireplaces. There's a courtyard garden, an orangery, and the food is high-end pub grub with real ales from the region to wash it down.
Price range: Mid-range.
13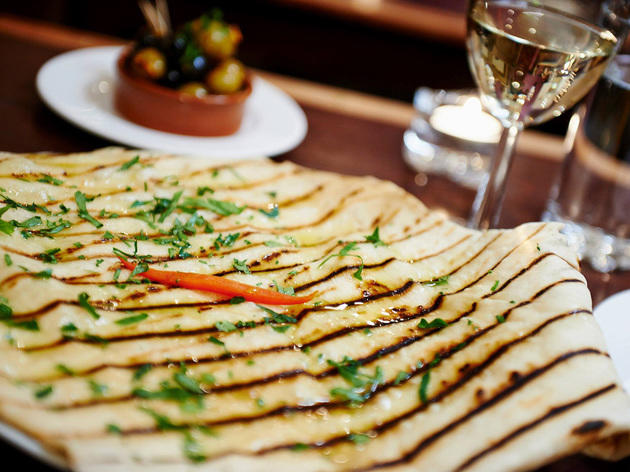 Why go? For shareable with friends in this Mediterranean den.
Head to the lively suburb of Kings Heath and you'll find Birmingham's best tapas restaurant. Small and elegantly decorated, Byzantium is filled with ornate lamps, religious art and chapel-like seating. The theme carries through to the food, which branches out from usual Spanish tapas classics such as patatas bravas.
Price range: Mid-range.
Why go? To eat a meal that looks as good as the date you'll be scoring major points with.
Housed in an upmarket manor hotel with a walled Victorian garden, Peel's is the first restaurant in Solihull to receive a Michelin star. A succession of locally rooted chefs have helped to renovate and elevate the place to its current high standard. The menu focuses on simplicity, with an emphasis on high-quality produce to put together informal but well thought out dishes.
Price range: Blowout.
15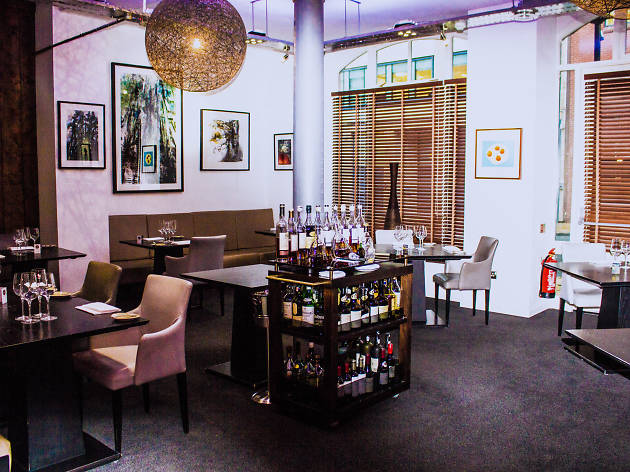 Sal Maxuda
Why go? For big celebrations in unfussy surrounds.
Chef Glynn Purnell is a lynchpin of Birmingham's gastronomic scene, famous for his nose-to-tail cooking. Having won Birmingham one of its first Michelin stars at a previous restaurant, Purnell set up shop on his own soon after, where sure enough, the Michelin gods came knocking again. Try the 'Brummie Tapas' menu, which spans from poppadums to slow-cooked beef.
Price range: High-end.
16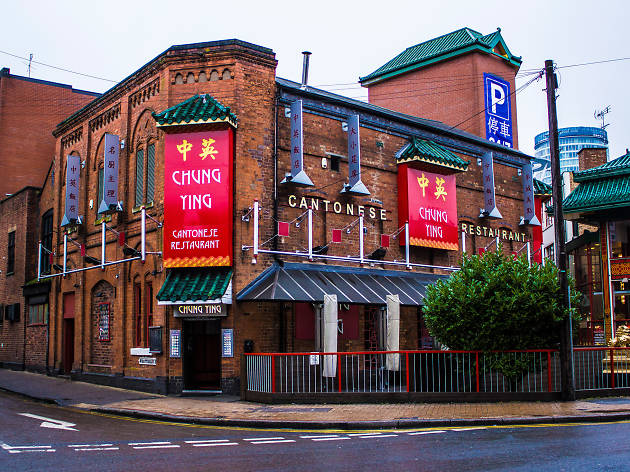 Sal Maxuda
Why go? To dip into some dim sum with your besties.
One of Birmingham's best-known and best-loved Chinese restaurants, Chung Ying is something of an institution in the city. Since the original restaurant opened in the heart of Chinatown in 1981, the family has grown to include two other sites: Chung Ying Central and Chung Ying Garden. The classic Cantonese fare here scores points with hungry Brummies, as well as visiting tourists.
Price range: Mid-range.
17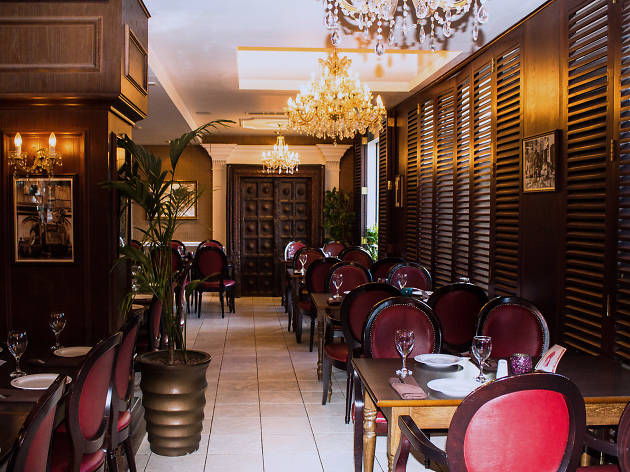 Sal Maxuda
Why go? Contemporary cuisine for foodies after an Indian meal with a twist
Birmingham has long been famous for its South Asian cuisine, with a proliferation of curry houses, balti restaurants and Indian eateries. However, there are a few that have risen above the crowd and carved out a superior niche. Itihaas is one of them. It's long been popular with hard-to-please corporate professionals, but also attracts admiration from Birmingham's army of dedicated food-lovers.
Price range: Mid-range.
18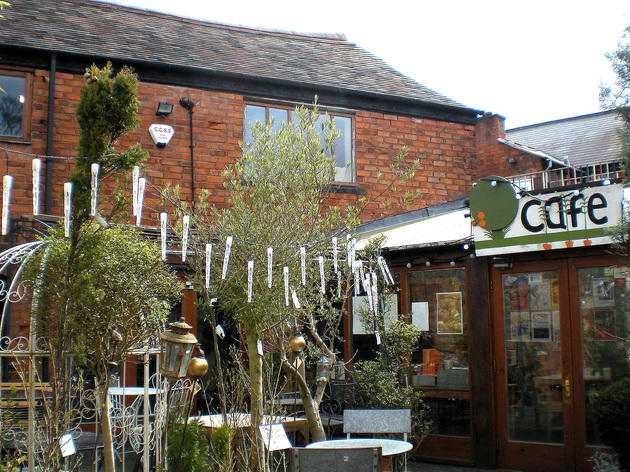 Why go? An affordable cafe that would provide a wonderfully quaint backdrop to a private party.
Meander through pots, plants and every shade of green via an unassuming opening in the York Road to discover this thoroughly chilled-out spot. Sharing a courtyard and ethos with a neighbouring organic farm shop, the Kitchen Garden Cafe does a steady, loyal trade throughout the week. For the meaty-minded, the smoked dry cured bacon stands out.
Price range: Budget.
19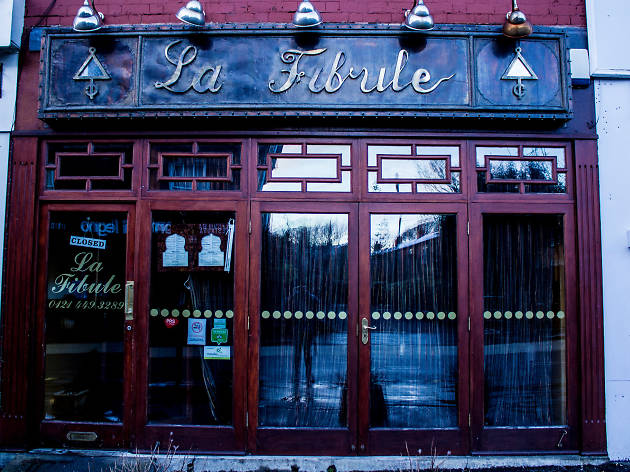 Sal Maxuda
Why go? To enjoy laid-back Moroccan dining with friends.
Moroccan cuisine often flies under the radar as other, shoutier food trends like Mexican or Thai grab the limelight. But the subtle flavourings, patient slow cooking and rich variety make La Fibule a perennial Birmingham favourite. The interior is beautifully authentic, with hanging lanterns, patterned tiles and cushioned seating. The menu is broad and offers the opportunity to go beyond the quintessential couscous and lamb tagine.
Price range: Mid-range.
20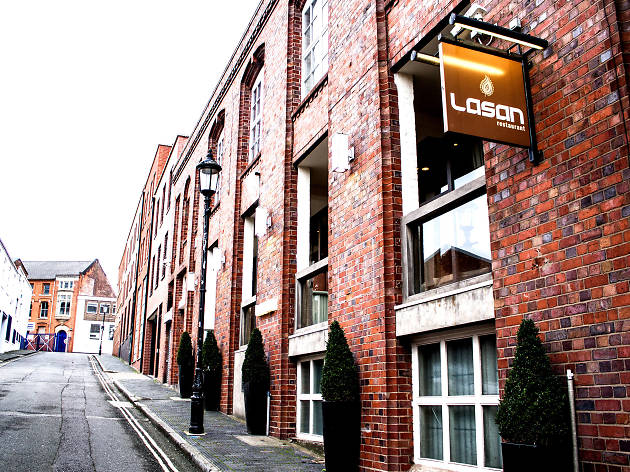 Sal Maxuda
Why go? To impress that special someone without breaking the bank.
Possibly Birmingham's best-known Indian restaurant, Lasan has ridden a wave of publicity ever since it was featured on Gordon Ramsay's 'The F Word' in 2010. The decor is a fusion of modern and traditional; fancy mirrors and ornaments adorn the space. Fine dining is the guiding principle at Lasan and every dish is carefully constructed and beautifully presented.
Price range: Mid-range.
Why go? An evening here will satisfy even the fussiest craft beer enthusiast.
Despite offering more than 100 beers, Purecraft is often the pick of Brum's gin-swigging contingent too. As well as a more substantial food menu – itself employing an array of ales and lagers as ingredients – a plethora of moreish, pastry-based bar bites keeps the rabble on the right side of lively all evening.
Price range: Budget.
22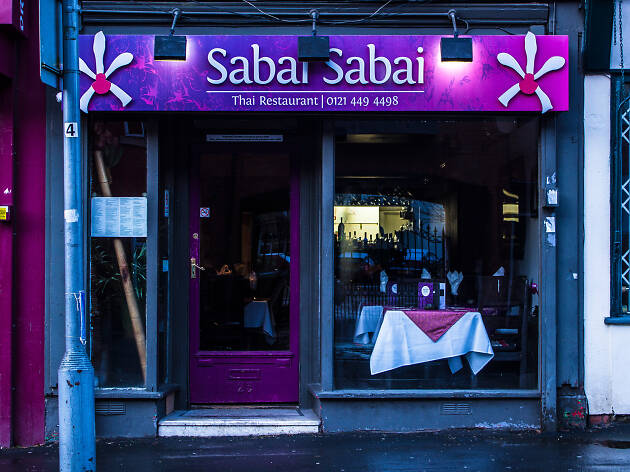 Sal Maxuda
Why go? Take your favourite foodie to try the aromatic holy basil stir fry.
With outposts in Moseley and Harborne – hotspots for independent eateries – Sabai Sabai stands out with its great quality Thai food. The menu is generous in its variety, excelling at all the staples, such as chicken satay, pad thai and green curry. But for the more inquisitive, there are lesser-known options, including geng bha 'jungle curry'.
Price range: Mid-range.
23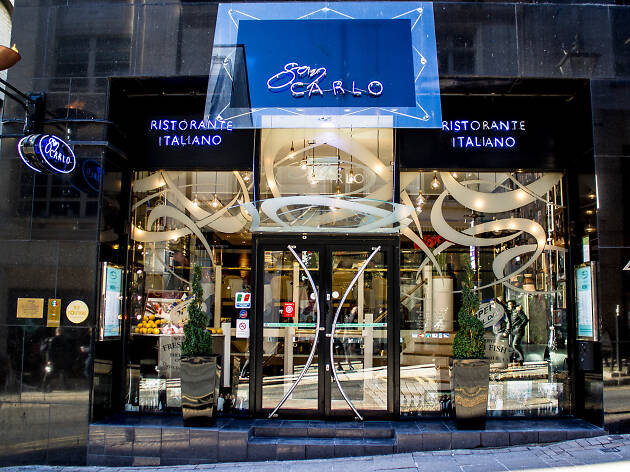 Sal Maxuda
Why go? Award-winning Italian for food-lovers.
San Carlo started life right here in Birmingham in 1992, and its original restaurant continues to be one of the best eateries in the city. The joint's winning mix of Italian food – fresh pasta, pizzas and lip-smacking gelato – has now been rolled out to Manchester, London and beyond (including Thailand and the Middle East).
Price range: Mid-range.
24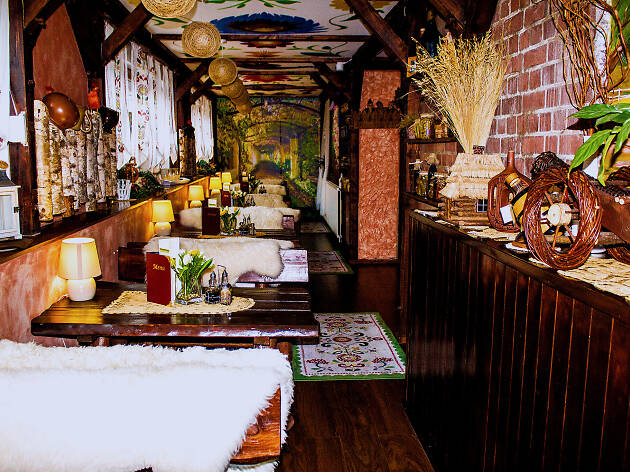 Sal Maxuda
Why go? Take your mates to this Polish cottage-style eatery.
'Karczma' is Polish for 'inn' or 'tavern', and this unique restaurant thoroughly embraces the hearty rustic feel of a Polish country inn. With its thatched ceiling and bucolic murals, the decoration is really something. And the food? Yummy stuffed dumplings, creamy pickled herrings, beef stew on potato pancake and beetroot soup.
Price range: Mid-range.
25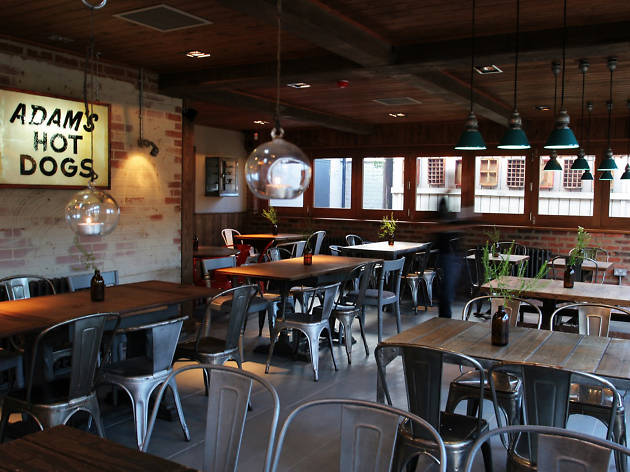 Why go? The perfect place for fussy eaters; separate menus include vegan, gluten-free, allergen breakdown and kids' options.
The Plough is one of Birmingham's favourite pub-restaurants, with a lively atmosphere, great pizzas and an impressive selection of whiskies, wines and ales. Booking ahead is always advised, especially if you're planning a Sunday trip. The wine list is extensive, there's a dedicated whisky bar, and the cask ale selection has won repeated praise from Camra.
Price range: Mid-range.