15 great things to do in Birmingham
Found yourself at a loose end in the Midlands metropolis? Don't worry, there's bags of bostin' things to do in Brum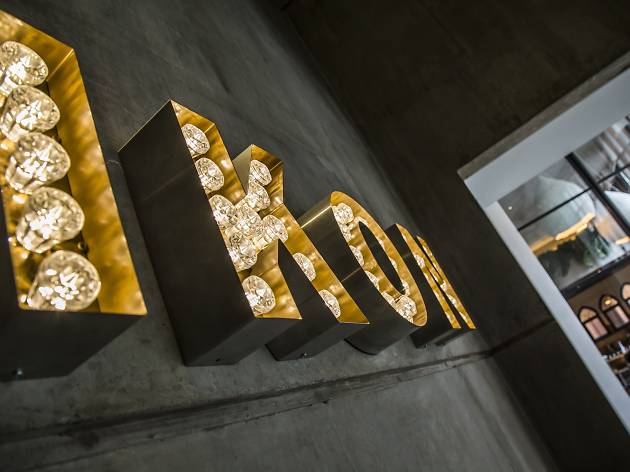 By

Time Out contributors
|
Things to do in Birmingham? Where do we start. The title of 'Britain's second city' might have been bitterly fought over with Manchester over the years – but size terms alone, Birmingham still very much holds the exalted Number Two spot. And guess what? There's also a lot of things to do and see here, too. Whether you're looking for great restaurants or chic bars, or fancy a wander around the city's galleries, there's plenty here to keep you occupied. Here are 15 essential things to do if you're visiting Birmingham. So take a look and get exploring this fascinating city chock-full of incredible things to do.
Things to do when visiting Birmingham
1
Hang with the fishes at Sea Life Birmingham
Brum might be pretty much as far from the sea as you can get in the UK – but it more than makes up for it in the form of this marine life centre in Brindleyplace, which boasts 2,000 beasties from beneath the waves, including octopuses, giant turtles and penguins. Start getting acquainted with our acquatic brethren – they're pretty cool.
2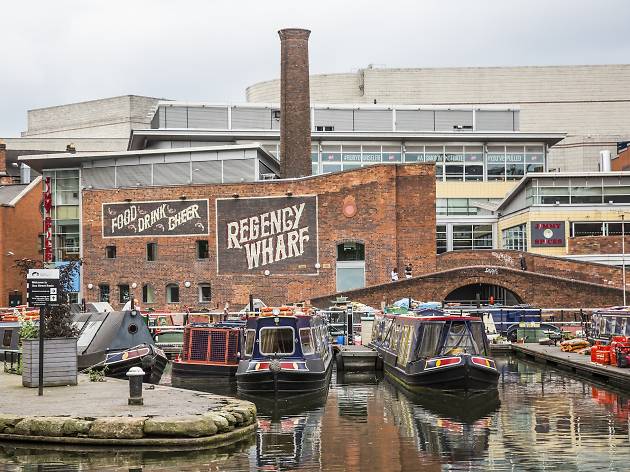 Rob Greig
Stroll along the canals of Brindleyplace
The oft-quoted 'more canals than Venice' claim is a bit iffy – Birmingham is soooo much bigger that it's a daft comparison – but that doesn't mean you should miss out on a walk around the canal quarter. It's a real Cinderella part of town, having been hugely redeveloped and with lots of restaurants and bars. Definitely worth a visit.
3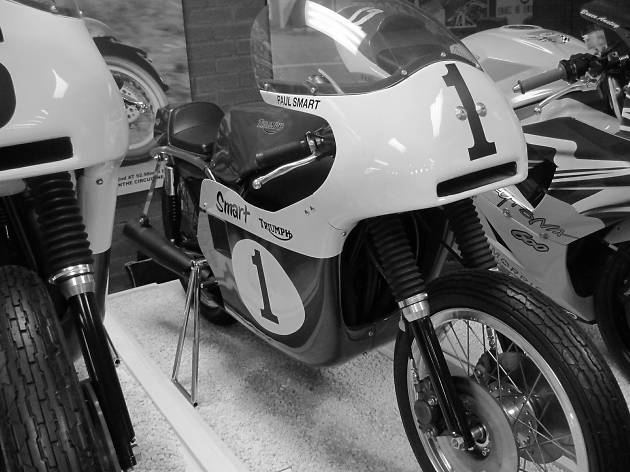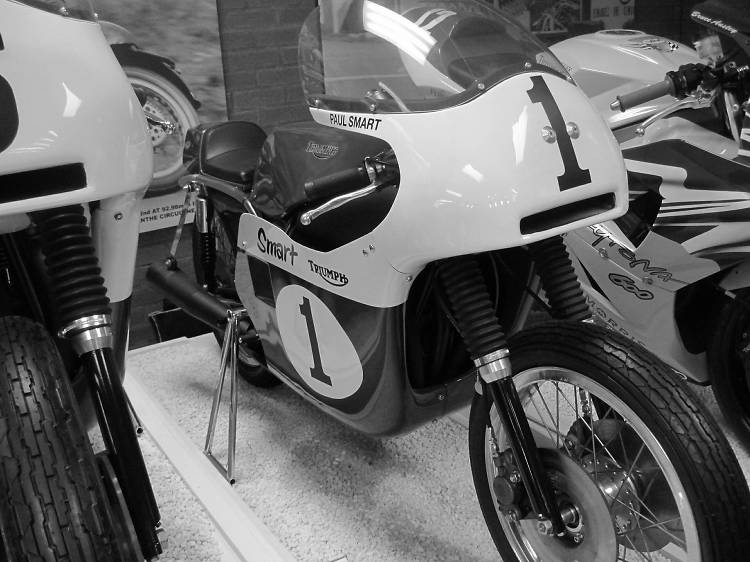 Flickr: Steve Watkins
Wander around the National Motorcycle Museum
A must-see for all petrolheads visiting Birmingham – this Bickenhill museum has more than 1,000 different motorcycles, dating all the way back to an 1898 Beeston Humber Tricycle. Plus there are plenty of pretty serious modern superbikes, for those more partial to today's two-wheelers. Even if you're not into all the bikes, this one's still worth visiting.
Image © Steve Watkins
4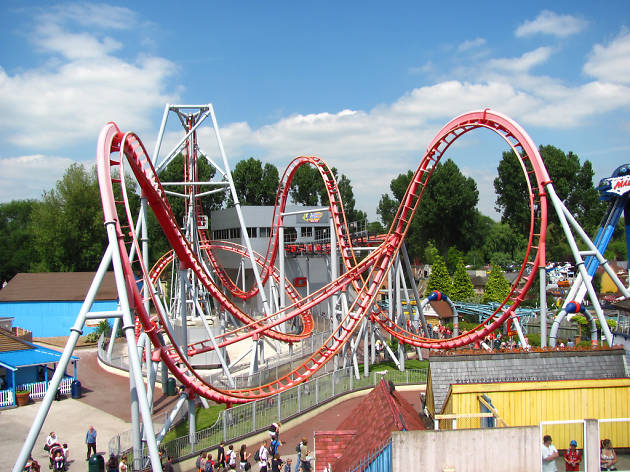 flickr: Jeremy Thompson
Board a rollercoaster at Drayton Manor
Get your adrenaline hit at this large-scale theme park just a short drive out into Staffordshire, built on the site of the demolished stately home of the same name. Standout rides include Apocaplyse, the 54-metre drop tower (it's a real scream...).
Image © Jeremy Thompson
This grandiose 2,262-seat venue was opened in 1991 and has delivered a rich programme of gigs and concerts ever since. Fun fact: it was recently voted as having the seventh best concert-hall acoustics in the entire world. Music to our ears... Plus it welcomes some of the biggest acts in the business, which is what it's all about, right?
One thing's for certain: don't head to the Bullring if you want a quiet browse. This gargantuan shopping centre was opened in 2003, and has been drawing in hordes of retail-heads ever since. The Selfridges building – part amorphous blob, part crash-landed UFO – still polarises opinion. Have a look and make up your own mind.
A quiet food revolution has been rumbling throughout Birmingham in recent time – and Turners at 69 is the perfect evidence. This Harborne restaurant serves delectable modern British food using high-quality, seasonal produce. It earned itself a Michelin star in 2016 and if you head along you'll quickly see why the tyre people thought it worth a nod – it's seriously good.
If you really want to dine like a Brummy, then a trip to a curry house is mandatory. The Balti Triangle – located south of the city centre – is famed for its long-established restaurants, but we suggest you head to Raja Monkey. This Hall Green spot serves up thalis and street-food snacks like dosa and uttapam with cheerful informality.
First things first: yes, there are opportunities to sample Cadbury's products in this walk-through attraction based in the world-famous chocolate manufacturer's site in Bournville Village. It's pretty kid-centric – but, hey, who cares when there's molten chocolate involved?
Image © Madeleine Deaton
If the Bullring's a little too brash for your tastes, then head to this retail complex. Best take your credit card, though: shops here include Harvey Nichols and Emporio Armani. There are also several elegant restaurants and the Everyman Cinema, too. Why not treat yourself, huh?
Image © Phil Wiffen
Quite possibly Birmingham's quirkiest bar, The Jekyll & Hyde is a specialist in the subtle science and precision art of gin. With hordes of fans the city over, this is a place that Brummies are rightly proud of. While the location is somewhat uninspiring – wedged between the old law courts and the Children's Hospital at one end of the city centre – this boozer remains a destination in itself.
Birmingham is home to a small but proudly thriving art scene – and the jewel is this contemporary art gallery in the wonderfully named Oozells Square. The Ikon regularly showcases the work of many international modern and contemporary artists, and is frequently involved in local festivals and events.
13
Watch football at Villa Park
Go support the lads in claret and blue at Villa Park, the 40,000-capacity stadium that's been home to Aston Villa since 1897. It runs regular tours, if you want a behind-the-scenes look at things like the tunnel and the players' dressing room: who knows, you might find a dirty sock you can whack on eBay?
Image ©Marion O'Sullivan
The 'Lord of the Rings' author grew up in this bucolic area beside Moseley Bog in the 1890s, and it's said to be the inspiration for hobbit-hangout The Shire. Down the road in Edgbaston, a Victorian waterworks is said to have formed the basis for the evil Sauron's towering lair. Slightly less bucolic, obvs.
An exotic world of tropical plantlife lies hidden in the unassuming suburb of Edgbaston – a trip to the Botanical Gardens is an excellent morning or afternoon out for families. The glasshouses are filled with all manner of strange flora, while the lawns and shrubberies outside are perfect for a stroll during the sunnier months.
Image © Andrew Callow
Need somewhere to stay in Birmingham?
For business or pleasure...