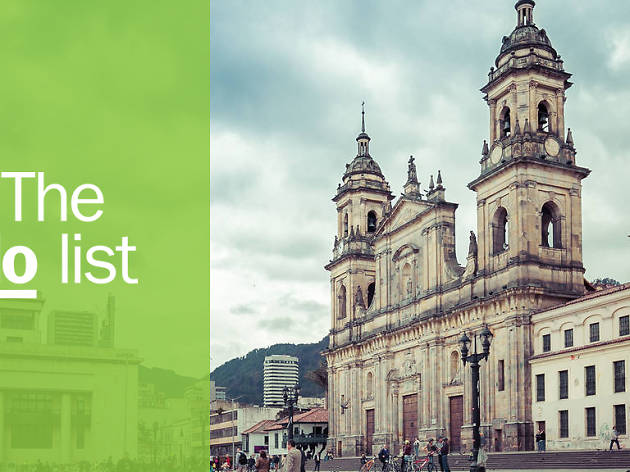 The 11 best things to do in Bogotá
Dance at a carnival party, find vibrant street art and be inspired while doing awesome things to do in Bogotá
Spread over a high-altitude Andean plateau, Bogotá merges a mystical ancient past with cool residents whose lust for life infatuates visitors. Explore the history of the native Muisca civilization by discovering treasures at the renowned Gold Museum or ascending through the clouds to the sacred Monserrate Mountain.
The city's historical centre, La Candelaria, chimes with romantic guitar music from the past, billows out hazes of artisanal incense and reveals street art telling stories of internal conflict, resistance, and long-awaited peace. Today, Bogotá natives enchant newbies with a genuine hospitality. They welcome visitors to events like the city-wide cycle day and share bottles of liquor before leading the way to the illuminated disco floor at carnival parties fit for the Colombian fantasy.
Done something on this list and loved it? Share it with the hashtag #TimeOutDoList and tag @TimeOutEverywhere.
Find out more about how Time Out selects the very best things to do all over the world.
Best things to do in Bogotá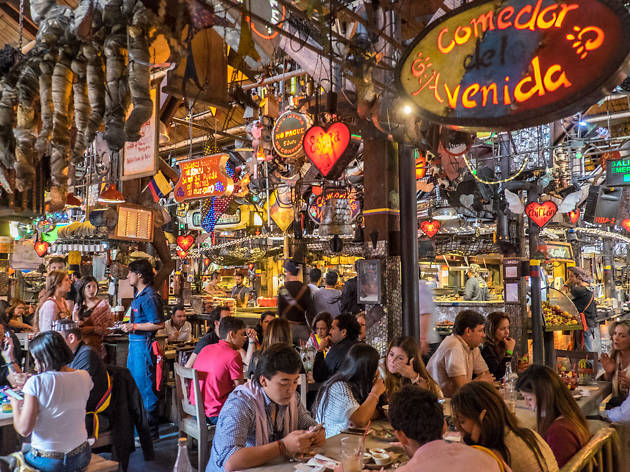 What is it? Imagine a burlesque circus, mariachi bands serenading diners, dancefloors thumping with Latin beats, and multi-colored ceramic cows prowling the entrance. This is Bogotá's wild restaurant/late-night carnival that seems dreamed up from the eccentric imagination of Tim Burton.
Why go? Indulge in slabs of high-quality beef and racks of glistening maroon pork ribs, raise shots of aguardiente (aniseed liquor), which locals never turn down, and dance salsa, electro, and reggaeton amongst the throngs of weekend party goers.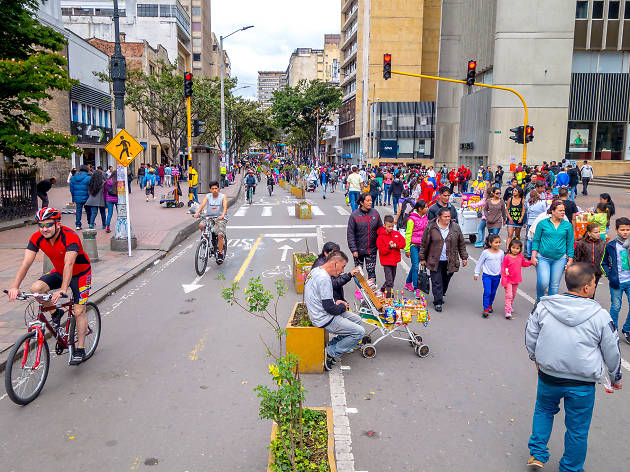 What is it? Every Sunday, the city tapes off 75 miles of streets for bikers, walkers, and the occasional rollerblader to roam free of traffic. Originating in Bogotá, the Ciclovia is spreading globally but remains largest in Colombia's capital.
Why go? Whether on two wheels or rubbing shoulders with luminously dressed joggers, it's an ideal way to explore the city or shed that pulsating hangover. Tip: refuel on juicy mango from street vendors or gulp the eye-widening guarapo – a sweetly juice squeezed from sugarcane.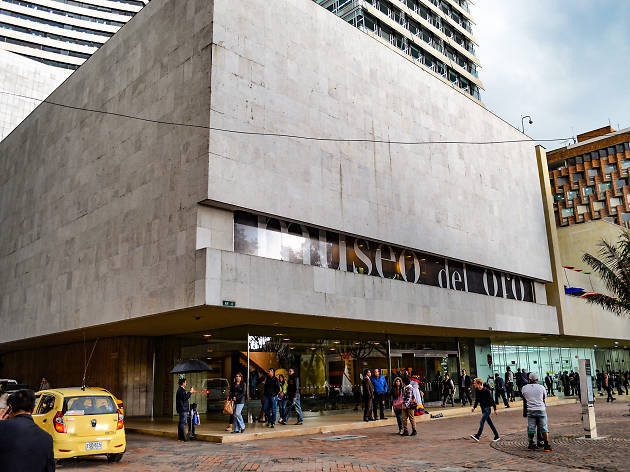 What is it? A three-level museum exhibiting the world's largest collection of gold relics (more than 55,000) and indigenous items offering insight into ancient civilizations.
Why go? Uncover delicate gold figurines of frogs, jaguars, and eagles once believed to have been sacred to pre-Hispanic peoples. Original spears, masks, and pottery teach us of an ancient way of life that's still embedded into Colombia's 87 different indigenous communities. Tip: enjoy the free English tour at 11am and 4pm from Tuesday through Sunday.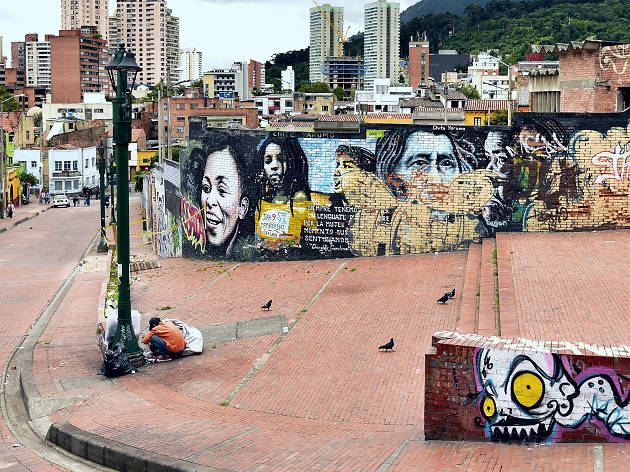 What is it? The free (donations accepted) Graffiti walking tour brings to life Colombia's fascinating and often heart-rending history on a three-hour journey around the La Candelaria neighborhood.
Why go? Walk the undulating cobblestoned sidewalks, snapping unique artwork like the multi-colored psychedelic fish (a signature of El Pez's Happy Style) or DJ Lu's anti-war images of pineapple grenades and soldiers shooting love hearts. Pass groups of trilby-wearing acoustic guitarists and dreadlocked vendors selling hand woven bracelets as you discover the story of Colombia's path from war to peace.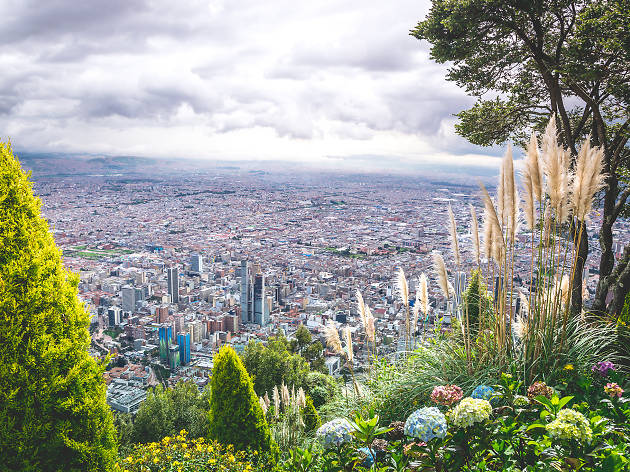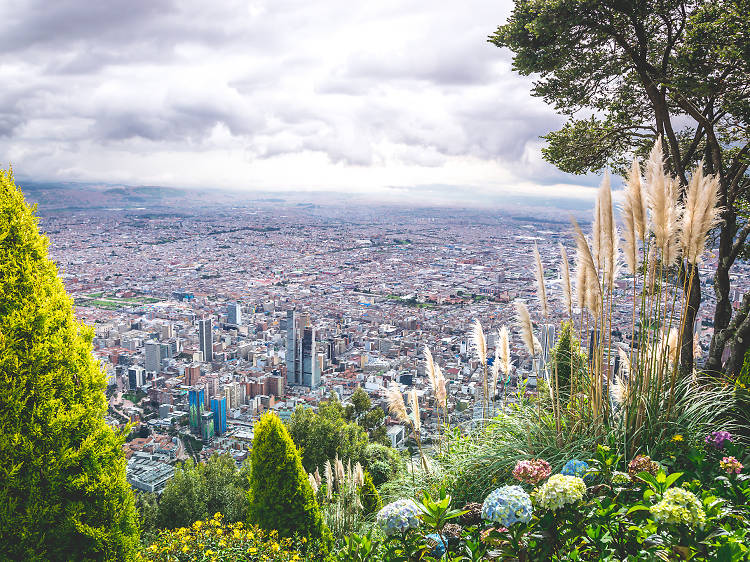 What is it? A city mountain rising up 3,152 meters and towering over Bogotá's historical centre. The pre-Hispanic Muisca indigenous community named this sacred spot quijicha caca (grandmother's foot) before the Spanish Catholics added an emblematic whitewashed sanctuary.
Why go? Every Sunday, worshippers ascend to the seventeenth-century church to pay tribute to the shrine of El Señor Caído (The Fallen Lord). Devout pilgrims have been known to crawl up on hands and knees; we recommend the cable car with panoramic city views.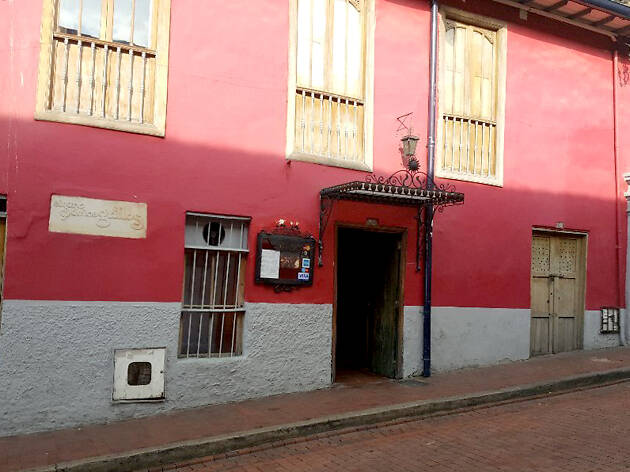 Photograph: Courtesy Tripadvisor/LuizBraz
What is it?
Enchanting flute music swirls around this traditional Bogotá house, converted into a restaurant with low-hanging chandeliers, pearl-white tablecloths and ornate three-pronged candlesticks.
Why go?
Dine in one of the oldest buildings in the city, devouring ajiaco – a soup filled with tender shredded chicken, succulent corn on the cob and diced potatoes poking up through the sage-hued liquid. Complement this local favorite with tangy capers, cream, rice, avocado and fresh coriander.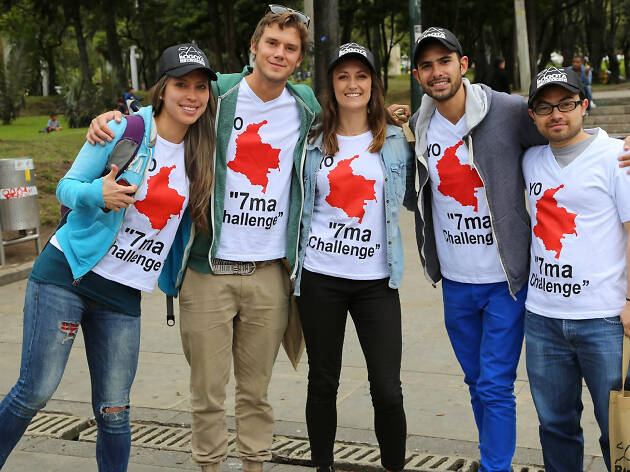 Photograph: Courtesy Tripadvisor/BOGOTA & BEYOND
What is it? Taking place along Carrera 7 on the first Saturday of every month, La Septima Challenge encourages travelers and locals to form teams, competing in three hours of often ridiculous tasks.
Why go? Test your rhythm and Spanish skills by dancing salsa with locals or snapping selfies with dogs in Colombia soccer jerseys. Afterward, all participants (and patriotic canines) enjoy a beer and barbecue jolly up at the Australian Beach House bar.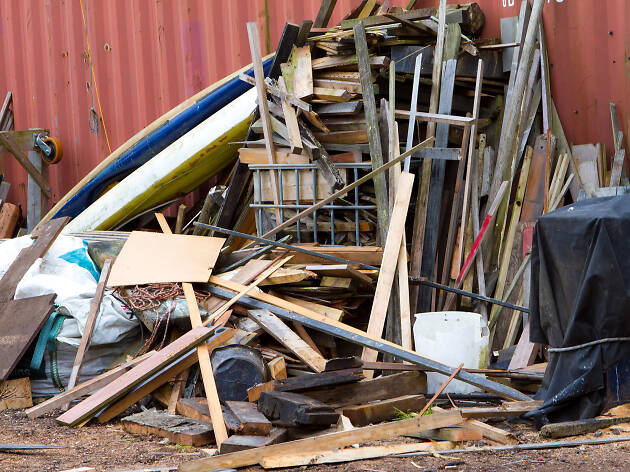 Photograph: Shutterstock
What is it? There's a reason why Francisco Antonio Zea Restrepo opened a museum filled with plastic one-eyed dolls, glasses of whisky bottles scattered on the floor, and stained bras clinging to the ceiling.
Why go? Francisco delivers a warning that our planet will resemble this unstable, cluttered mess unless we take action. El Museo de la Basura's wiry, bearded owner may invite you to drink a glass of whiskey drink while he swirls through an enchanting yarn of how he came to live among waste.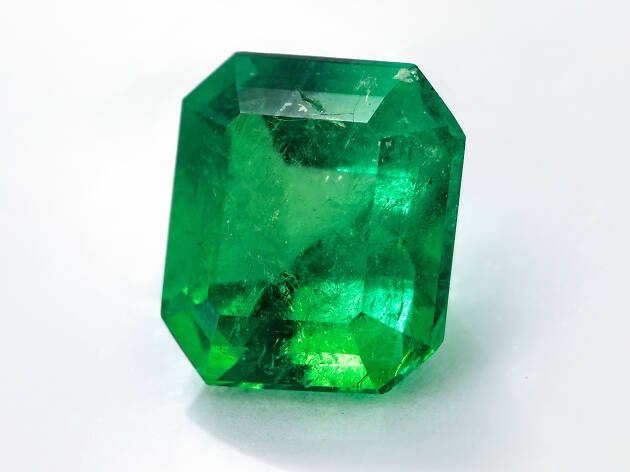 Photograph: Shutterstock
What is it? Colombia accounts for a whopping 70-90 percent of the world's emerald market with many passing through the capital and ending up in stores between Carrera 12 and Calle 6.
Why go? Discover a wide array of high-quality emeralds, originating from mines in Boyacá and Cundinamarca, that make even the most seasoned gemstone-hunters coo. Tip: the establishment must have a certificate of authenticity and re-inspect each stone after purchase.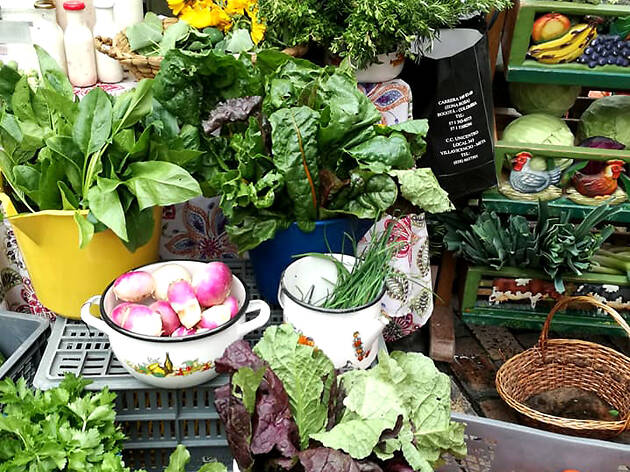 10. Chapinero Farmers' Market
What is it? Every Sunday, farmers from the surrounding area bring locally grown products to the Mercado Agroecológico Campesino in the Chapinero neighbourhood.
Why go? Dine your way around the stalls, munching freshly baked empanadas and glugging exotic fruit juices like lulo or passion fruit. Pick up emblematic Colombian goods like panela (unrefined whole sugarcane) and frijoles (beans) while local artisanal products like organic cosmetics and natural medical creams soothe the body and delight the planet.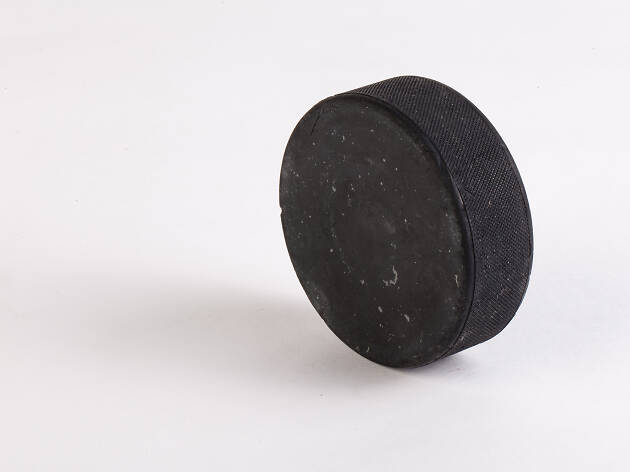 Photograph: Shutterstock
What is it? Imagine chugging a beer while tossing an ice-puck-shaped chunk of iron at a cluster of gunpowder.
Why go? Originating more than 500 years ago, tejo is still played inside many bars and in specialist clubs like Club de Tejo La 76. Players must throw a puck 18.5 meters (about the width of a tennis court) at a triangle section of gunpowder, which is wedged into a clay mesh. Tip: newbies shuffle upstairs to shortened, easier, lanes that guarantee more bangs for your buck.
Best selling Time Out Offers