Les 11 millors coses per a fer a Bogotà
Situada a gran altitud, Bogotà és la fusió perfecta d'un passat místic amb un amor a la vida que entusiasma a tots els que la visiten. Si la visites voldràs explorar la història de la civilització descobrint els tresors del popular Museu de l'Or i pujant entre núvols de la muntanya sagrada de Monserrate. El centre històric de la ciutat, La Candelaria, sona a música del passat i fa olor d'encens artesanal mentre es posa bonic amb un art de carrer que parla de conflicte, resistència i pau. Els habitants de Bogotà donen la benvinguda als visitants amb un entusiasme que poques vegades trobareu, compartint ampolles de licor abans de visitar les famoses festes de carnestoltes de la ciutat, il·luminades de tota la fantasia colombiana.  Has fet alguna cosa en aquesta llista i t'ha encantat? Comparteix-ho amb l'etiqueta #TimeOutDoList i etiqueta @TimeOutEverywhere. També pots trobar més informació sobre com Time Out selecciona les millors coses per a fer a tot el món.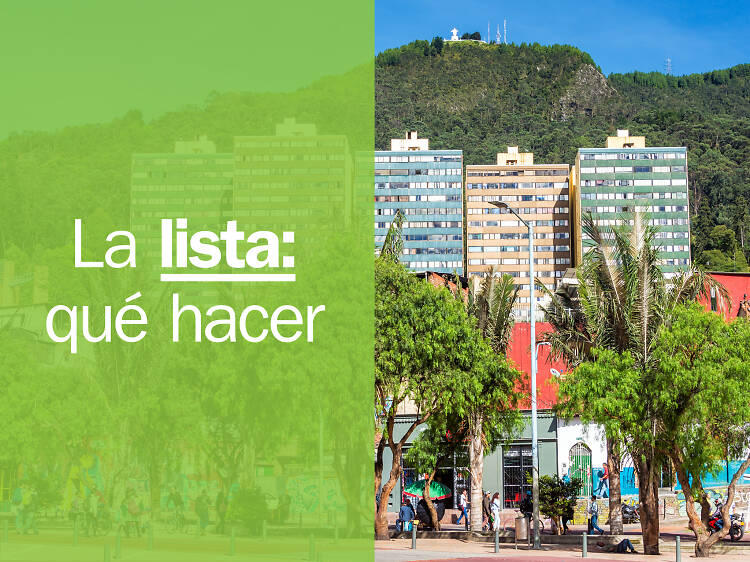 Las 11 mejores cosas para hacer en Bogotá
Situada a gran altitud, Bogotá es la fusión perfecta de un pasado místico y un amor a la vida que entusiasma a todos los que la visitan. Querrás explorar la historia de la civilización descubriendo los tesoros del popular Museo del Oro y subiendo entre nubes a la montaña sagrada de Monserrate. El centro histórico de la ciudad, La Candelaria, suena a música del pasado y huele a incienso artesanal mientras se pone bonito con un arte callejero que habla de conflicto, resistencia y paz. Los habitantes de Bogotá dan la bienvenida a los visitantes con un entusiasmo poco usual y comparten botellas de licor antes de acudir a las famosas fiestas de carnaval de la ciudad, iluminadas con toda la fantasía colombiana. ¿Has hecho algo en esta lista y te ha encantado? Compártelo con el hashtag #TimeOutDoList y etiqueta @TimeOutEverywhere. También, descubre cómo selecciona Time Out las mejores cosas para hacer en todo el mundo.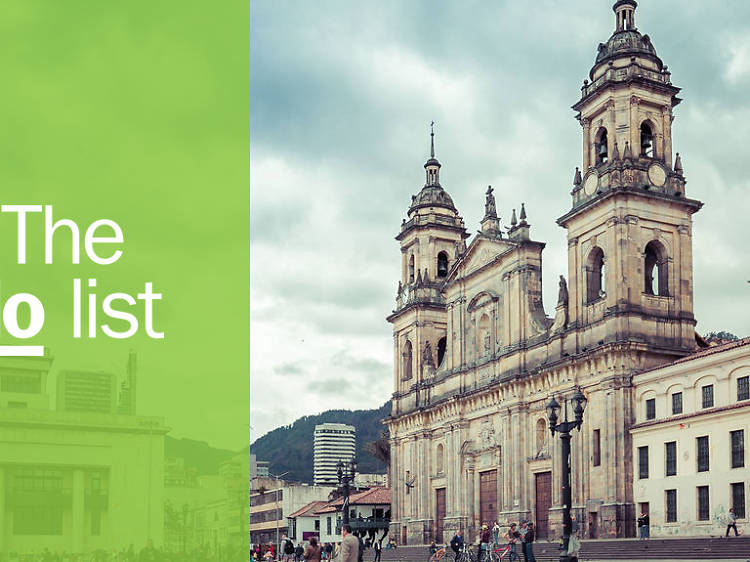 The 11 best things to do in Bogotá
Spread over a high-altitude Andean plateau, Bogotá merges a mystical ancient past with cool residents whose lust for life infatuates visitors. Explore the history of the native Muisca civilization by discovering treasures at the renowned Gold Museum or ascending through the clouds to the sacred Monserrate Mountain. The city's historical centre, La Candelaria, chimes with romantic guitar music from the past, billows out hazes of artisanal incense and reveals street art telling stories of internal conflict, resistance, and long-awaited peace. Today, Bogotá natives enchant newbies with a genuine hospitality. They welcome visitors to events like the city-wide cycle day and share bottles of liquor before leading the way to the illuminated disco floor at carnival parties fit for the Colombian fantasy. Done something on this list and loved it? Share it with the hashtag #TimeOutDoList and tag @TimeOutEverywhere. Find out more about how Time Out selects the very best things to do all over the world.