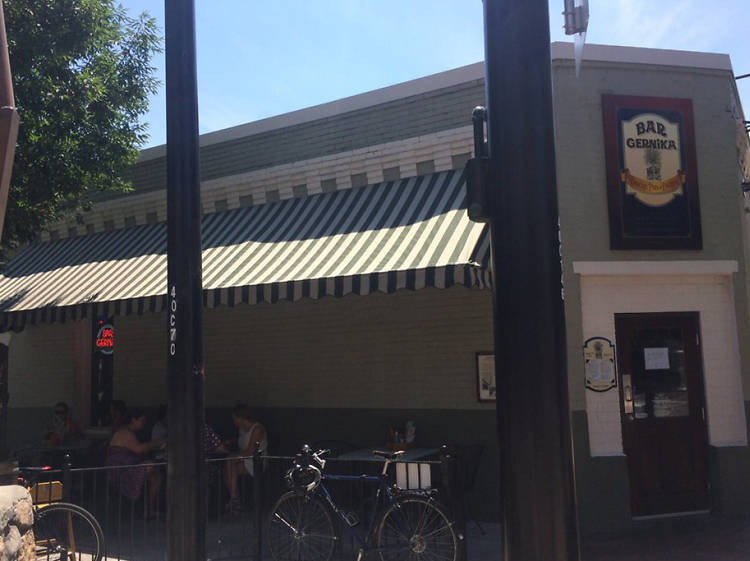 Photograph: Courtesy Yelp/Dave M.
What is it: Central to the city's lively downtown Basque Block is Bar Gernika, a narrow brick building serving classic Basque comfort food from the counter and to a handful of tables packed in near the open kitchen.
Why go: It's a surprising and little-known fact that Boise has the third-highest Basque population in the world, behind only northern Spain's Basque Country and Argentina. It's no surprise that Basque culture is central to the City of Trees—and that Basque food is not to be missed. Try the spicy lamb grinder that hearkens back to the early Basque sheepherding days in Boise's foothills or, if you're lucky enough to grab a seat on a Saturday before it sells out, tender beef tongue dished up in a peppery tomato sauce. Whatever you do, don't forget a side of croquettas. If you're feeling adventurous, wash it all down with a kalimotxo (equal parts red wine and cola, garnished with fresh lemon) or go for one of the many local and regional beers on tap.
Price: Average