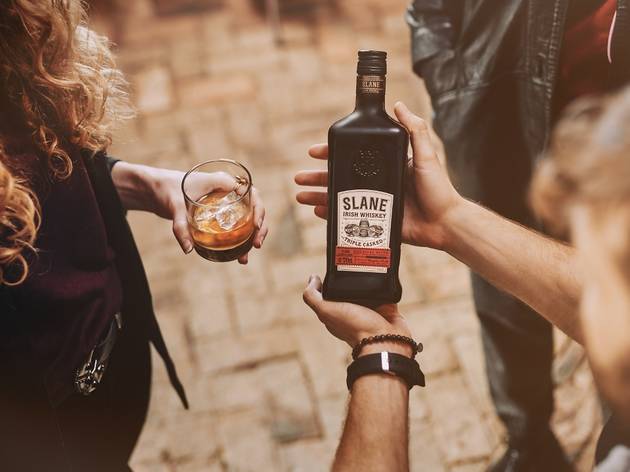 Master the art of at-home mixology this World Whiskey Month
Impress yourself with your own mixing skills by learning these simple yet delicious whiskey drinks using whiskeys delivered to your door by BoozeBud
May is World Whiskey Month, a month dedicated to the appreciation of distilled fermented grains from Scotland, Ireland, America and beyond. Whiskey (or whisky*) is a convivial drink best enjoyed with friends, and while quarantine means we may not always be able to raise a glass and share a wee dram in person during May, it's also a fine opportunity to upskill in the gentle art of mixing whiskey in the privacy of one's own kitchen.
In partnership with Brown-Forman, we'd like to share four classic whiskey recipes that make the most of the four great whiskey brands: Woodford Reserve, Gentleman Jack, Slane Irish Whiskey and the BenRiach 10. All are available for delivery to your door by BoozeBud, and each comes with both a recipe booklet and also a free key ingredient to use with the whiskey. Order all four from BoozeBud for just $250 and you'll receive all four free ingredients as well as the booklet. Happy World Whiskey Month!
*In case you're wondering: whiskey spelled with an 'e' means the stuff made in Ireland and the USA, while elsewhere is simply 'whisky'. Now you know!
Whiskey 101: four great, easy drinks to mix at home