Negroni Week
Order the famous Campari cocktail during the week of June 4-10 and help raise money for charity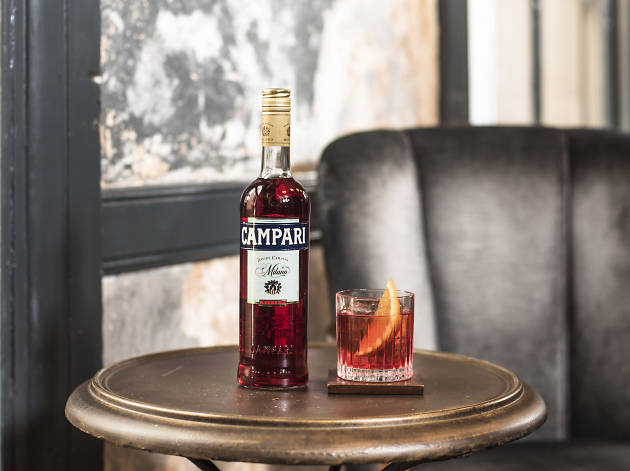 Negroni Week is in its seventh year as an international celebration of the famous Italian cocktail of Campari, gin and red vermouth. For seven days, thousands of bars around the world will be championing the nearly 100-year-old cocktail and raising money for charitable causes.
Negroni Week was launched by Imbibe magazine in 2013 to celebrate one of the world's great drinks, invented by Count Camillo Negroni in Florence in 1919 as a variation on the Americano substituting gin for soda. The International Bartenders Association (IBA) lists Campari as an official ingredient of the Negroni, and thus, there is no Negroni without Campari.
During Negroni Week, participating venues will be donating a portion of the sales of Negroni cocktails and related items to a charity of their choice. At the end of Negroni Week, Campari Australia will match the donation to the nominated charity of Australia's highest donating individual on-premise venue (to a maximum amount of $5,000). Last year's event involved 7,700 venues in 60 countries and succeeded in raising $1.5 million.
So how can you take part? Head down to one of the following top bars and order a Negroni, of course.
Where the Troubadour once proudly stood now sits Black Bear Lodge. Themed like a 1960s alpine chalet, it's a place to drop by for a drink and a snack and catch a few tunes on vinyl. The Negroni Week Launch Event (a bartender industry event) is taking place here on Wednesday 30 May 2018 from 6pm, with Classic Negronis served from a Negroni fountain. Food will be served, and DJ James Wright will provide the tunes for the evening. Entry is by donation at the door, raising funds for venue's selected charity.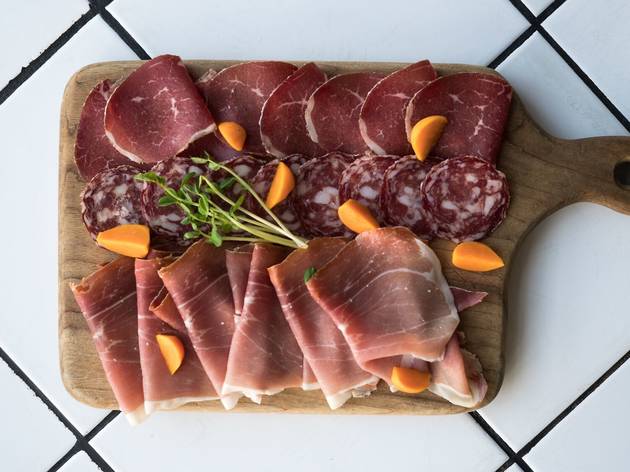 Photograph: Supplied
Salt Meats Cheese Gasworks
Brisbane's flagship Salt Meats Cheese venue has opened in Gasworks, where an Italian-Riveria style fit-out opens onto an alfresco dining area over the river park. Order a Negroni during Negroni Week and they'll donate money to their nominated charity.
This is about as close as you get to a steampunk bar in Australia, we reckon. Check out the gigantic metal fan in its metal cage, slowly rotating, or the big propeller hung over the bar with a giant eye right in the middle that winks every now and then. It's been a fixture here since 1998. They mix a mean cocktail here: drop by during Negroni week for their take on the classic Italian concoction.
If you're famished during Negroni Week the Manhattan Line offers daily specials hand-scrawled on butcher's paper, including 'winging Wednesday' (1kg of buffalo wings for $12 and $20 jugs) and two-for-Tuesday NYC dogs with beef frank, caramelised onion, ketchup, yellow mustard and cheddar cheese.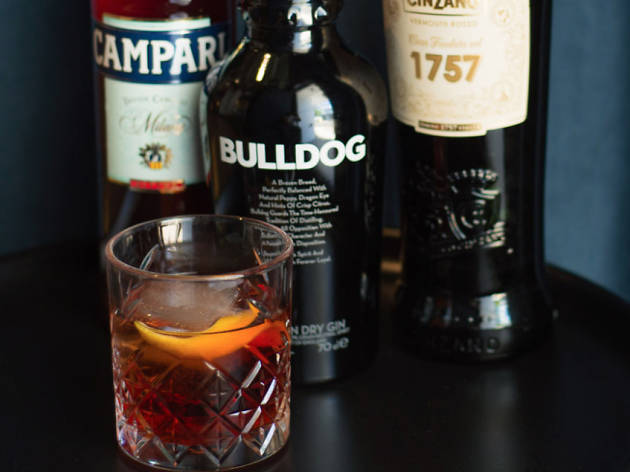 The Osbourne will be supporting Negroni Week and has chosen OzHarvest as its official charity partner. With every purchase of a bespoke Negroni cocktail from the specially designed menu the hotel will make a donation to OzHarvest on your behalf. The special Negroni cocktail menu will feature a Classic Negroni, Barrel Aged Negroni, Black Negroni, and a White Negroni Daiquiri.
Despite the name, this café-bar in Kangaroo Point has a few other cocktails on the menu, including a classic Negroni. Order one during Negroni week and sit back to enjoy the view from up on the cliffs.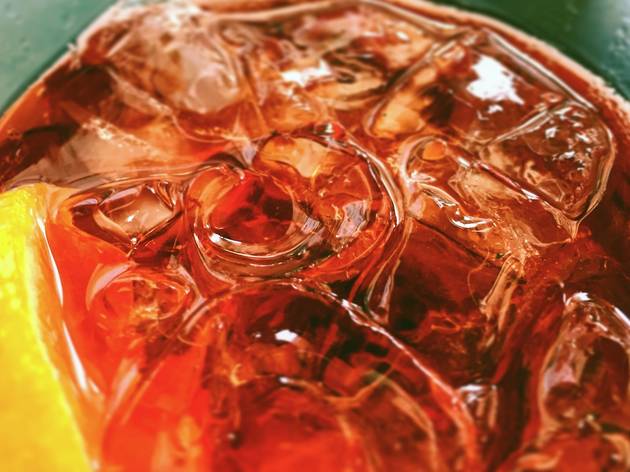 Photograph: Creative Commons
Modern Australian dining with an Italian influence is served three meals a day at Edgewater Dining. Naturally they do a killer Negroni – be sure to order one during Negroni Week.
Slotted neatly into the ground floor of the QT Hotel Gold Coast, Stingray has a seasonal cocktail list of exotic drinks flavoured with greenery from a second level herb garden. Be sure to grab a Negroni during Negroni Week so you can spoil yourself without guilt in the knowledge you're helping out a charitable cause.
With its sweeping balcony, wrap-around bar and comfortable lounge settings and tables, the Quarterdeck Bar at the Ville Casino in Townsville is a place to watch the palms sway to the sounds of a Sunday chillout session. Paradise is a lot more heavenly with a Negroni in your hand – and during Negroni Week you can spoil yourself without guilt in the knowledge you're helping out a charitable cause.
Toowoomba has its own hidden laneway bar, and the Chelsea is no slouch when it comes to atmosphere (old-school speakeasy), food (charcuterie, premium cheeses and snacks), and cocktails (expertly mixed). Rock up for a Negroni during Negroni Week and enjoy some true Darling Downs hospitality.