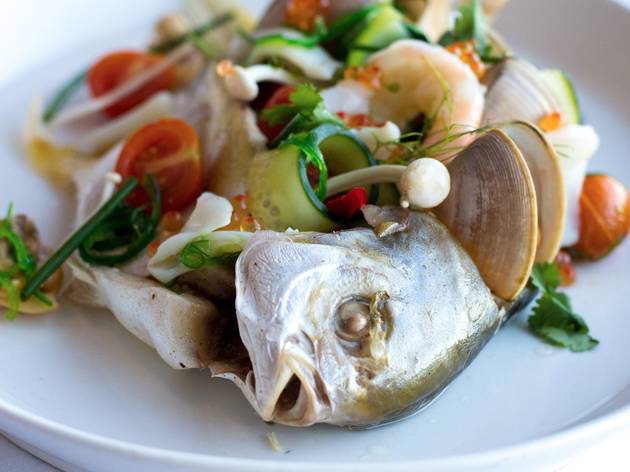 1/4
Photograph: Supplied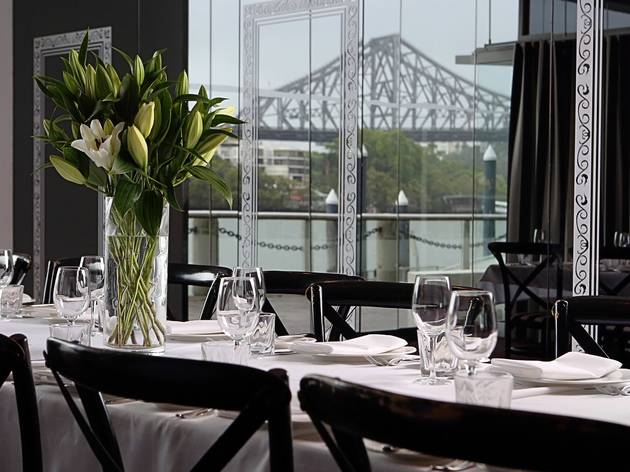 2/4
Photograph: Supplied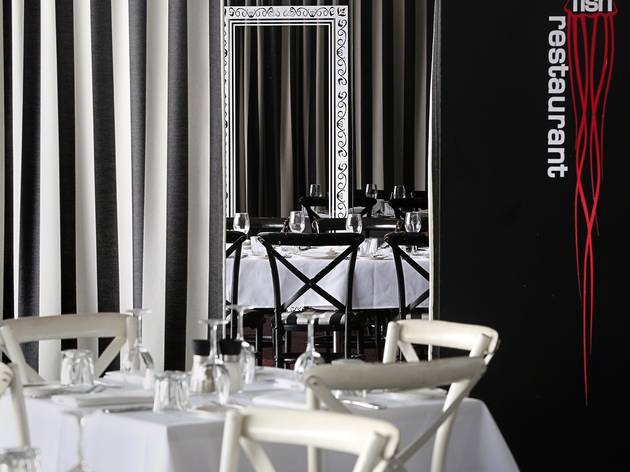 3/4
Photograph: Supplied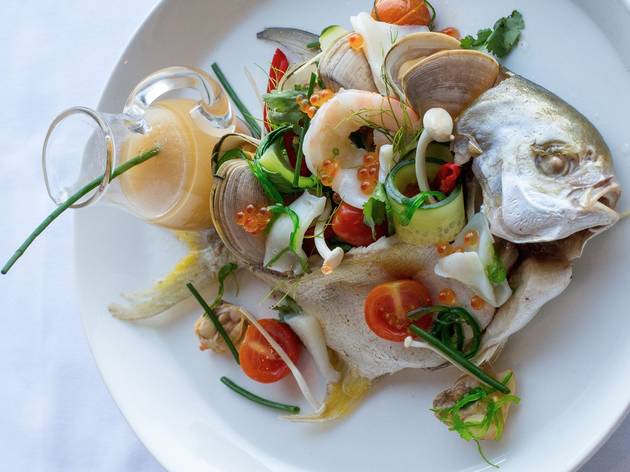 4/4
Photograph: Supplied
The content on this page is provided by a Time Out partner.
Let this riverfront restaurant's sea-inspired name hint at its speciality. At Jellyfish, a rotating selection of between 8-14 types of fish rolls in every morning, ensuring only the big blue's finest hits the plate each day. The back of the menu is updated with the what and where so you can see the barra was plucked from Queensland's Coral Coast while the dory was pulled in NZ. Order a curated dish from the main menu or select one of ten batter and crumb styles to encase your fish of choice.
---
More
Less
Jellyfish Restaurant says
Spoil a family member or special someone with the ultimate surprise, one of our restaurant gift vouchers.

They are suitable for every occasion. We can send the gift voucher to you Express Post or you can purchase here at the restaurant.

OPENING HOURS:
Monday - Friday 12pm - Late
Saturday & Sunday 6pm - Late

Facebook House Rules:

In keeping with the Jellyfish spirit we encourage you to have fun, interact and to contribute to Facebook conversations by leaving comments, suggestions, photos, videos and links.

The Content Manager will however remove any content that:

• breaks any laws
• is defamatory, offensive, obscene, profane, vulgar or depicts violence
• is derogatory or misleading
• is pornographic or sexually inappropriate
• is violent, abusive, threatening or harassing
• is unreasonably commercial (including any derogatory references to Jellyfish competitors)
• is hateful in language targeting race/ethnicity, religion, gender, nationality or political beliefs
• is trolling or deliberately disruptive of discussion
• is fraudulent, deceptive, misleading or unlawful
• is link baiting (embedding a link in your post to draw traffic to your own site) or spamming in nature
• is not suitable for children under 16 years of age

The use of profanity and swearing in Jellyfish posts or user posts is not tolerated. All profanity or swearing will be removed from the wall.

Thank you for your co-operation.
More
Less
Venue name:
Jellyfish Restaurant
Contact:
Address:
123 Eagle St
Brisbane
Brisbane
4000

Opening hours:
12:00PM - 10:00PM weekdays, 6:00PM - 10:00PM weekends
Facebook:
https://www.facebook.com/388642292416