Schnitz are giving you the chance to win free Schnitz for an entire year*
Head into Schnitz Newmarket during December – your stomach and wallet will thank you!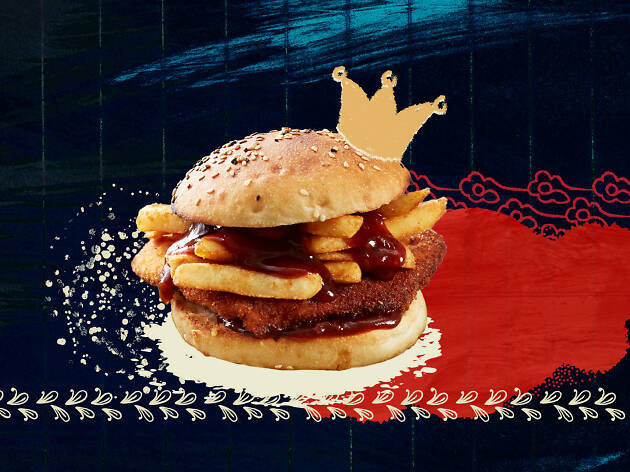 We love a crisp, golden chicken schnitty. And so do the folks at Schnitz – after all, their entire business model is based around selling the humble chicken dish. The team make every kind of schnitzel available, from good old-fashioned plain schnitties to hearty parma plates and loaded schnitzel rolls and wraps. And if you don't feel like chicken, beef, fish and vegan alternatives are available.
If you love schnitzels as much as Schnitz listen up: Schnitz Newmarket Village is offering customers the chance to win free Schnitz for an entire year. You heard us right – you could eat Schnitz every week, free and for a whole year*.
It's easy to enter too. Just head into Schnitz Newmarket and order a Royal Chip Butty combo meal from Friday, December 7 until December 31 and you will be eligible to enter. Never had a chip butty? It's a combination of Schnitz's delicious crunchy chips, schnitzel and kettle cooked gravy in a roll – this is probably the tastiest way to enter a competition.
Don't miss out, you've got until December 31 to enter the competition.
Schnitz Newmarket Village
Newmarket Village
Shop 136 ground floor/400 Newmarket Rd,
Newmarket QLD 4051

*Terms and conditions apply and are available in-store. The winner will receive a pre-loaded Schnitz gift card valued at $1040, equivalent to $20 per week for a year.