Brisbane's favourite local bookshops and newsagencies
Your go-to locals for those last minute gifts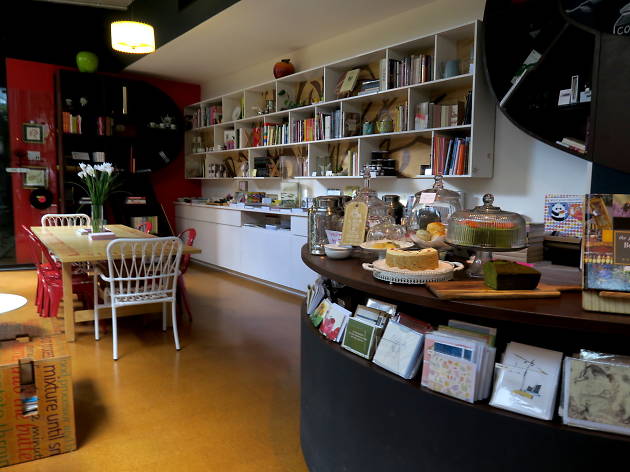 We've all had that moment when we've forgotten to pick up a birthday card for our dear aunt (sorry, Janice), or when we've run out of reading material for the tram. Luckily, there's the humble newsagency and bookshop – head to these local shops when you're in a pinch.
This is the place to go if you're an avid reader or a collector of rare vintage books. Their website promises "one million books on every topic," and we wouldn't be surprised if that were true. There are piles of books on the ground, on tables and stacked on every surface. The aisles are long and labyrinthine and bursting at the seams with books on every topic imaginable. It feels like the library in
Harry Potter
, except for the odd John Steele poster plastered on the last remaining skerrick of spare surface.
Lovers of contemporary fashion and art will love Folio Books on the corner of Edward and Mary Streets – one of the rare places you can find an Issey Miyake, Robert Mapplethorpe, Tim Walker or Terry Richardson book in Brisbane. They've been trading for over 35 years, with an extensive range covering all manner of topics from fiction to architecture to philosophy to cooking. Fear not if you're outside of the city, or don't want to leave the couch – all of their books are now available for order via their website.
Nerds rejoice: Pulp Fiction is Brisbane's best destination for Science Fiction, Fantasy, Crime and Mystery novels. If you can navigate your way through the maze of halls and mirrors to find the place, you'll find a treasure trove of escapist tomes to transport you to worlds more magical than our own. From the super-popular Neil Gaiman and Terry Pratchett novels to the obscure finds for the truly dedicated fantasy reader, Pulp Fiction has you covered. And if you can't find the title you're looking for, they'll order it for you.
4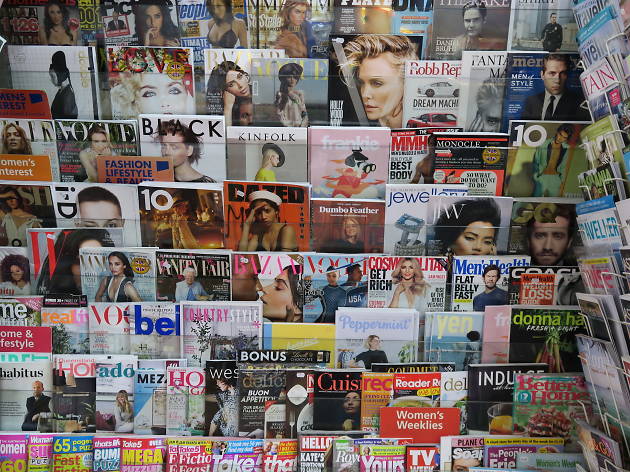 Zac Bayly
Perry House News is a ramshackle little newsagency with magazines on every topic crammed on the corner of Elizabeth Street. Meeting the demands of its cosmopolitan clientele, it's a great spot to pop in and pick up a copy of 10 Magazine, V, W, Monocle, Fantastic Man, Love, any of the Vogues, and all manner of other brilliant fashion titles from around the world. Plus, there's some really adorable titles, like Zen Colouring, Vintage Rock, Computer Music, and the gorgeous quarterly design publication, Habitus.
Since 1998, Riverbend Books has been the best bookstore and café East of Brisbane. Its name pays tribute to the traditional owners of the land – Indigenous Australians called the area Tugulawah, or 'Riverbend'. Located on the lively restaurant and fashion strip of Oxford Street, Bulimba, Riverbend Books is stocked with the best art, design, and lifestyle books but it's their children's books offering that's out of this world. Not to mention the adjoining café, from which everything is recommended. There are frequent meet-the-author events.
Enter Scrumptious Reads at your own risk. You know how they say you should never do your grocery shop when you're hungry? The same is true for entering this place. Scrumptious Reads – a beautiful glass-walled corner shop in the luxe part of Fortitude Valley – is the destination for culinary books and magazines. It's also an event space and private dining room, so give them a call if you're planning something chic. When we popped in there, designer and artist friends of business owner Julie Tjiandra had all dropped by for a chat. Good vibes!