Treat your pooch to a canine-friendly parma at the Lord Stanley Hotel
Bone-appetit! You can now enjoy that pub session with your fur baby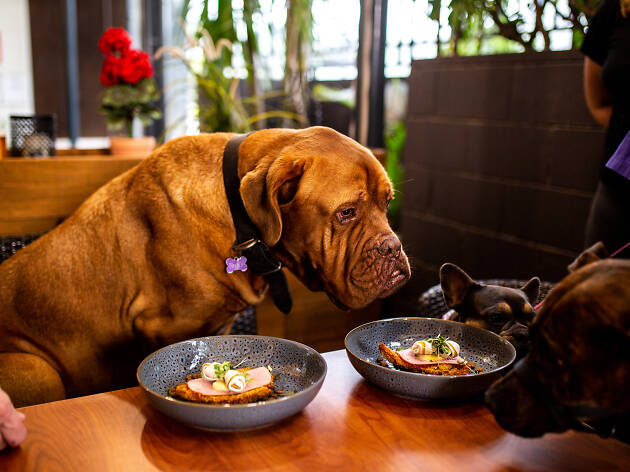 Being a dog-friendly venue used to require nothing more than a water bowl and jar of dog biscuits. Well, times have changed. The Lord Stanley Hotel has raised the bar by offering an actual canine menu item, surely making them the most dog-welcoming pub in East Brisbane.
The dish in question is the Puppy Parma, a pooch-appropriate version of the popular chicken parmigiana that comes garnished with kibble and topped with a bone (in dog terms, that's basically the equivalent of shaved truffle). This gourmet doggy delight costs $9 and is available at lunch and dinner every Saturday and Sunday, so why not order a pair of parmas for you and your furry BFF? Yours will come with chips and salad, in case you were wondering.
The Lord Stanley has more events in the pipeline for its canine clientele. Be the first to know about them by creating an online puppy profile for your dog, which details important information like favourite food and toys.