Achieve your personal best at these Queensland events
When it comes to endurance sports, Queensland does it best. Test your limits up north at these world-famous open events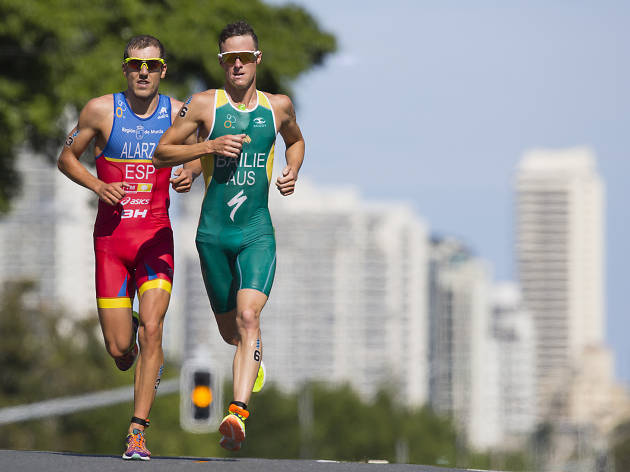 Think sidelines are for softies? If you're the type who likes to throw yourself headlong into the athletic action, boy does Queensland have the line-up for you. The Sunshine State puts on ocean swims through impossibly clear water off a tropical island; sends mountain bikers off on trails through the tropical north's rainforests; and lets serious fitness buffs take a test of endurance in one of the country's most famous beach cities.
There are also adventure marathons, because, you know, a regular marathon just doesn't feel challenging enough sometimes, as well as triathlons that feed into full-blown festivals.
Given the A+ locations of all these events, there's every reason to celebrate your achievements with a holiday (could there be a better excuse?) If in the north you can cruise from Cairns to Port Douglas along a magnificent coastal road then venture through rainforest and crater lakes on the Atherton Tableland. Or, if southbound, you can split from the coast and walk trails through the Springbrook and Lamington National Parks ('cos you like to keep moving), or chill at a cute B&B in the mountains of Montville or Maleny ('cos you're absolutely buggered).
So: ready to start training?