Blockbuster sport events in Queensland
Want in on some superstar sporting action? When the weather warms up, Queensland's got the competition covered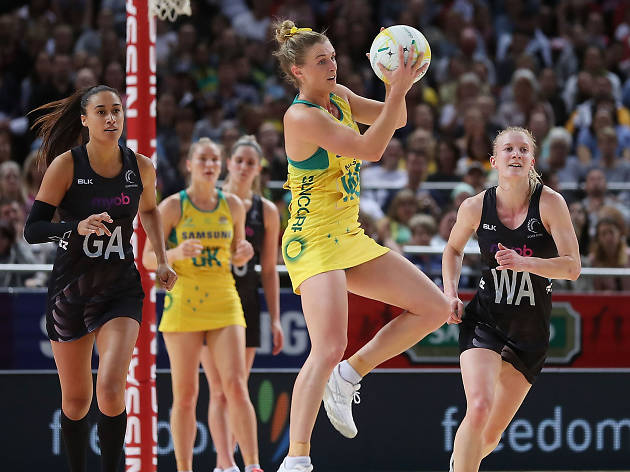 As springs rolls around, Queensland's sporting calendar starts to swell. The state welcomes players and teams from around the world to take on our Aussie athletes, and amasses throngs of spectators to cheer them on. In coming months, Queensland will host South African and Argentinian rugby teams, kiwi netballers, the Indian cricket team and golfers from around the globe. Champion race car drivers will storm the Gold Coast, and tennis greats will eye each other across the net in Brisbane.
Sports lovers and outdoor warriors aren't limited to mere spectatorship in Queensland, with plenty of ops to get active between games. In the scenic hinterlands behind the Sunshine Coast and Gold Coast there are hiking trails for miles, while beaches and waterways along the coastline are primed for surfing, jet skiing and kayaking. Up north you can snorkel and scuba the Great Barrier Reef and swim in a crater of emerald water surrounded by rainforest at Lake Eacham. Carry on to the tippity-top and you can tour Cooktown to Cape York in a 4WD. (Just check your frequencies so you can tune into the sport as you go.)
Sport and fitness, Tennis and racquet sports
Queensland Tennis Centre, Tennyson
Brisbane's summer cues a hot line-up of tennis stars when the world's greats vie to thwack their way into sporting history. Qualifying rounds are free to the public on December 28-30, then the real (ticketed) showdown begins on December 31. The event is launched with a Kids' Tennis Day on Sunday December 30. Brisbane, Dec 28-Jan 6.
While you're there: Get brekky first at hip Billykart Kitchen in Annerley – try chef Ben O'Donoghue's ricotta buttermilk pancakes or a croque madame.