Spring festivals and events in Queensland
Queensland blooms with art, flora, music and more this season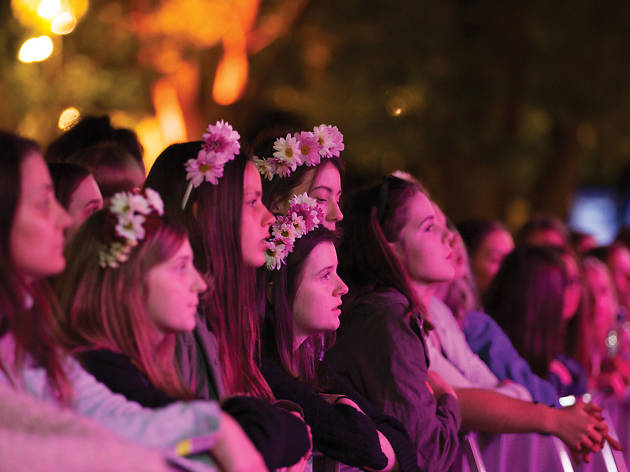 When Queensland shakes off its not especially wintry chills, towns and cities around the state spring into step with food, culture and music up for grabs.
Over the coming months Brisbane will uncover some of the greatest up-and-coming musical talent; the Gold Coast will be hauling supersized body parts and animals onto the sand; and Toowoomba will be unfurling brilliant carpets of flowers. September sees Brisbane turn on its biggest festival of the year with a back-to-back schedule of music and theatre performances, plus plenty of food and drink to sample. The event is well known for its Sunsuper Riverfire grand finale, which illuminates the city with pyrotechnic sparkles.
Further up the coast, Bundy brings the house down with its Crush fest and proves culture and fun go hand-in-hand, and in Tropical North Queensland, Yarrabah unites the community with live music, food and a celebration of Indigenous culture. Suffice to say, all events are a gathering of energy and a showcase of the happy vibes of Queensland, where life is beautiful one day and perfect the next.