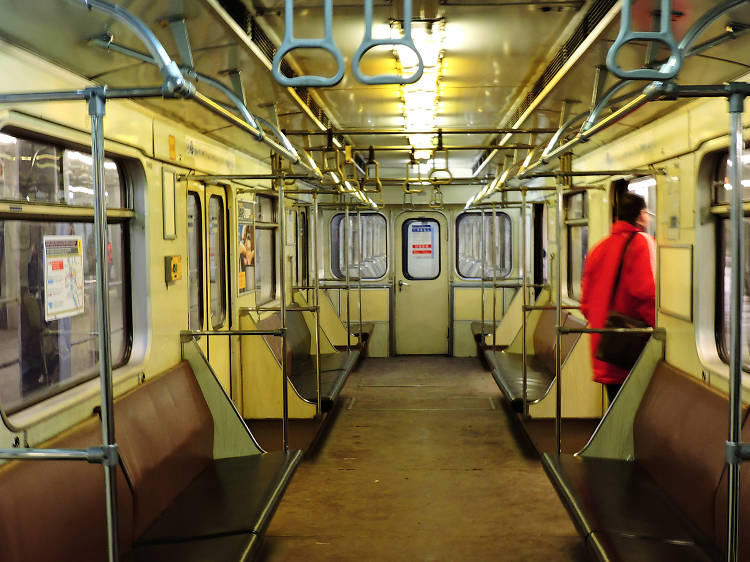 Photograph: Flickr / Dimitris Kamaras
Metro
Budapest has four metro lines (and a fifth in the making). Metro 1 (also known as the Yellow Metro) is the oldest in continental Europe and a Unesco World Heritage Site. If you take one mode of transport, make it this one. The line can take you from Vörösmarty Tér all the way to City Park.
Metro 2 (Red) runs from Széll Kálmán in Buda to Örs Vezér Tér in Pest, and stops at the Hungarian Parliament, Astoria and Keleti train station.
Metro 3 (Blue) has retained its communist-era grittiness and runs from Újpest to Kőbánya-Kispest on the Pest side. It passes through Nyugati train station, near St. Stephen's Basilica, and the Hungarian National Museum.
Metro 4 (Green) is the newest, and runs from Kelenföld train station in Buda to Keleti train station in Pest, with stops at the Gellért Baths and Central Market Hall.