Heads up! We're working hard to be accurate – but these are unusual times, so please always check before heading out.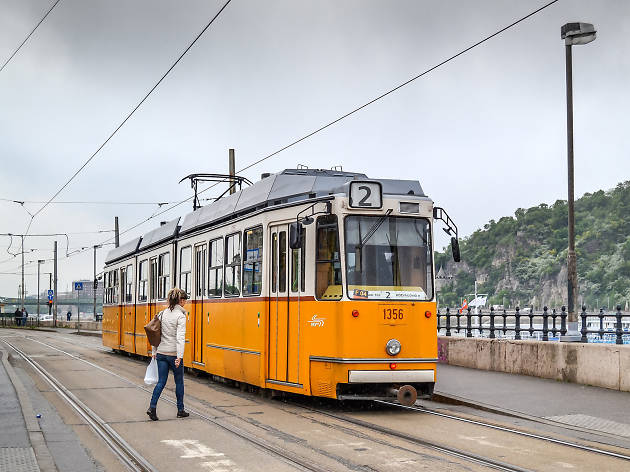 How to navigate Budapest public transport
From the metro basics to the scenic cogwheel railway, here's everything you need to know about Budapest public transport
Budapest is a compact city that's relatively easy to get around. Most public transport links run from 4.30am to 11.30am, but with a complex night bus system, plus the 24-hour tram 6 on the Grand Boulevard, you should have no problem getting home at any hour.
The city's transport network is managed by the BKK (Budapesti Közlekedési Közpönt). You can either buy a single ticket for 350 HUF (no transfers, unless you are on the metro) or a 24-hour (1650 HUF), 72-hour (4150 HUF), weekly (4950 HUF) or monthly (9500 HUF) pass. If you have a single ticket, make sure to validate it at one of the machines on the tram or bus, or at the entrance to the metro. Both tickets and passes are available from the purple machines on platforms in metro stations, or at dedicated kiosks in larger transport hubs.
Budapest's public transport system runs on a 'trust' system, so there usually aren't ticket checks when you get on, but occasionally an inspector who checks at random. If you don't have a pass or valid ticket, fines are harsh, and no matter how many excellent sights and attractions you tick off, that interaction could basically ruin your holiday.
Our essential tip? Download the BKK app on your phone for live timetables, so you'll know exactly when (and where) the next tram, bus or metro will arrive.
RECOMMENDED: Full guide to the best things to do in Budapest
How to navigate Budapest public transport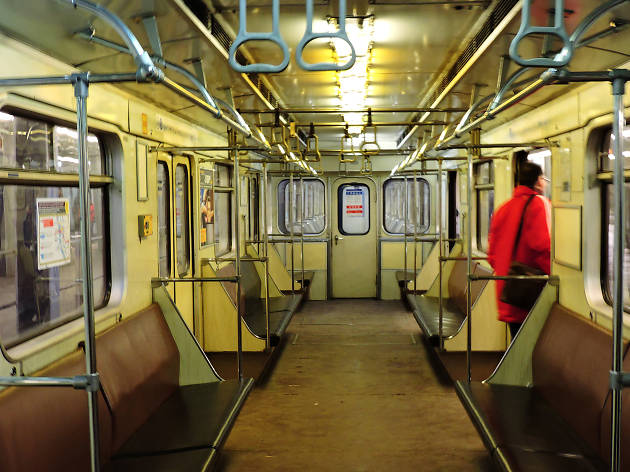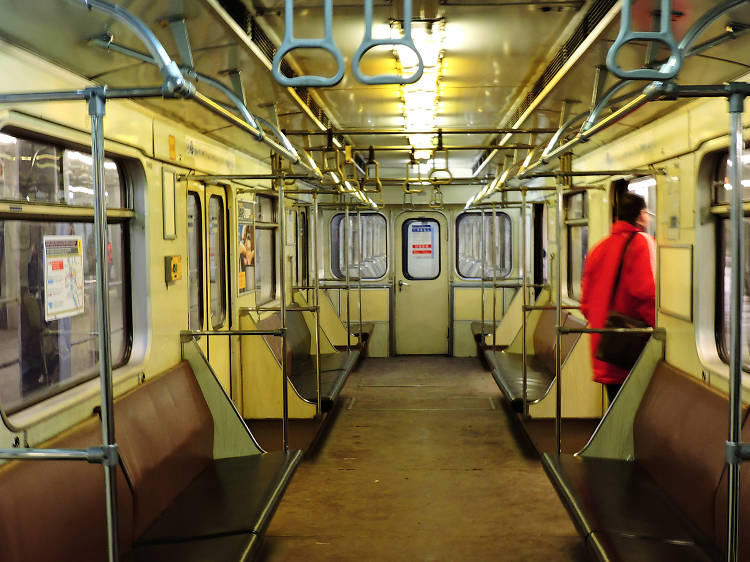 Photograph: Flickr / Dimitris Kamaras
Budapest has four metro lines (and a fifth in the making). Metro 1 (also known as the Yellow Metro) is the oldest in continental Europe and a Unesco World Heritage Site. If you take one mode of transport, make it this one. The line can take you from Vörösmarty Tér all the way to City Park.
Metro 2 (Red) runs from Széll Kálmán in Buda to Örs Vezér Tér in Pest, and stops at the Hungarian Parliament, Astoria and Keleti train station.
Metro 3 (Blue) has retained its communist-era grittiness and runs from Újpest to Kőbánya-Kispest on the Pest side. It passes through Nyugati train station, near St. Stephen's Basilica, and the Hungarian National Museum.
Metro 4 (Green) is the newest, and runs from Kelenföld train station in Buda to Keleti train station in Pest, with stops at the Gellért Baths and Central Market Hall.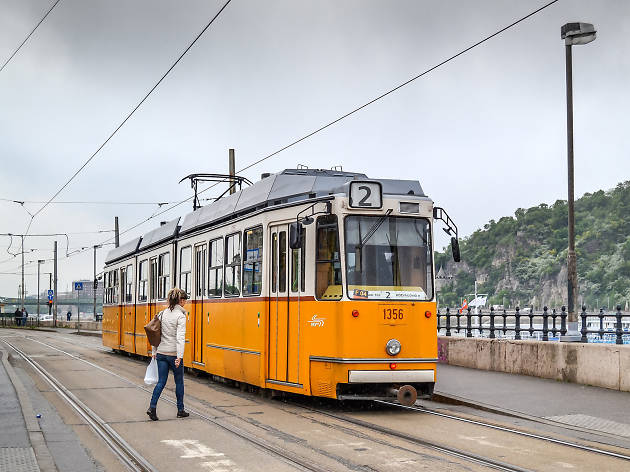 Photograph: Pixabay / 4258697
The tram is the easiest and best way to get around the city. Lines 4 and 6 run on the Grand Boulevard from Széll Kálmán tér to Újbuda Központ and Móricz Zsigmond Körtér respectively. Tram 6 runs all night. For a scenic route, take tram 2 on the Pest side of the river, which will take you past Chain Bridge and the Hungarian Parliament, or 41 or 19 in Buda. Tickets are validated at a machine on-board.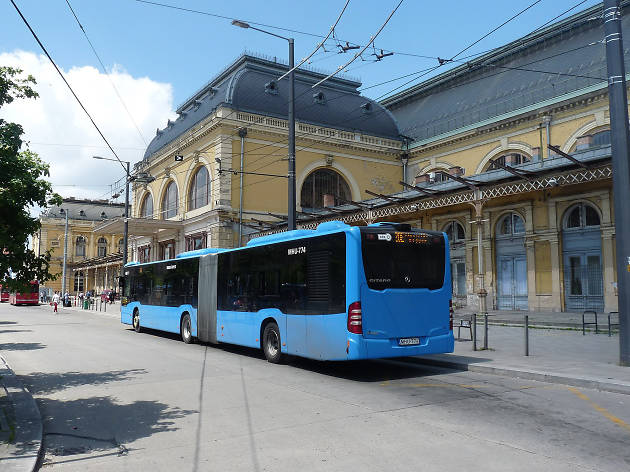 Photograph: Wikimedia Commons / Simley.toerist
Buses may be the busiest form of transport in Budapest. These are either the standard blue vehicles or the red trolleybuses that run on a cable. The latter only run in Pest, and usually out towards more residential areas, but you'll sometimes see them downtown, too.
The blue buses, on the other hand, are everywhere. Some function like the tram – you can get on at any entrance and validate your ticket – but others may require you to get on at the front of the bus and show your ticket or pass to the driver. Standard daytime services end around 11.30pm, but if you're still out and about, there's also a decent night bus system (vehicles are numbered in the 900s).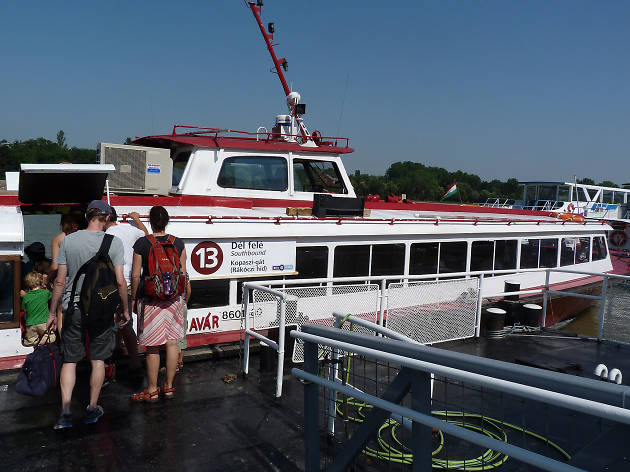 Photograph: Wikimedia Commons / Derzsi Elekes Andor
The best way to see the Danube is by travelling on it – obviously – and with the BKK Boat, you can do this on a budget. Single tickets cost 750 HUF (passes are usually accepted on weekdays), and you can travel from Kopaszi Dam in the south up to Római Part in the north. The boat docks at some of the most famous landmarks, like the Hungarian Parliament, Margaret Island and Gellért Hotel. Just buy your ticket when you get on the boat. Services aren't all that frequent and occasionally unreliable, so check the BKK boat website.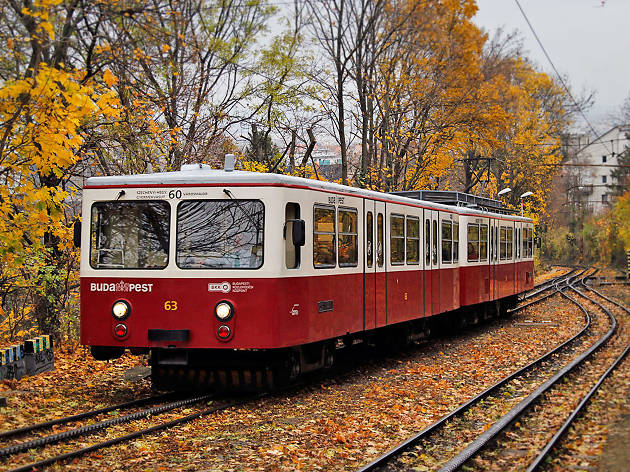 Photograph: Flickr / Albert Lugosi
Cogwheel Railway and Chairlift
If you fancy heading up the Buda Hills but don't want to climb, you should take one of these. The cogwheel railway is billed as tram number 60, but it's actually cog railway running from Szent János Hospital to Széchenyi-hegy (where the Children's Railway begins). It's a fun ride up, with breathtaking views all the way. Alternatively, you could take the chairlift from Zugliget. A one-way ticket will cost 1200 HUF – worth it for the panoramas – and you'll end up at János-hegy, Budapest's highest point.
Looking to tick off the big-hitting sights?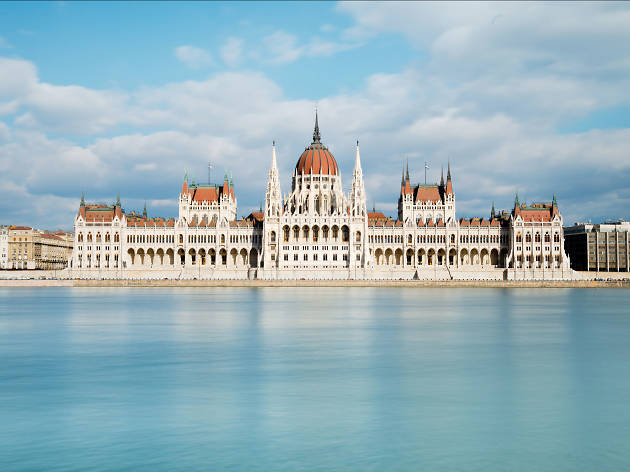 There's no shortage of brilliant things to see and do in Budapest, but the Hungarian capital is much more than its magnificent monuments. After all, some of the best attractions in Budapest are its world-famous thermal baths, the thriving nightlife scene, and some very plush parks that must rank among Europe's finest.