The 11 best things to do in Cancún
Party, beach, party, repeat has been the mantra for visitors to this resort city for years – but you'll also find Mayan ruins, underwater art and a great dining scene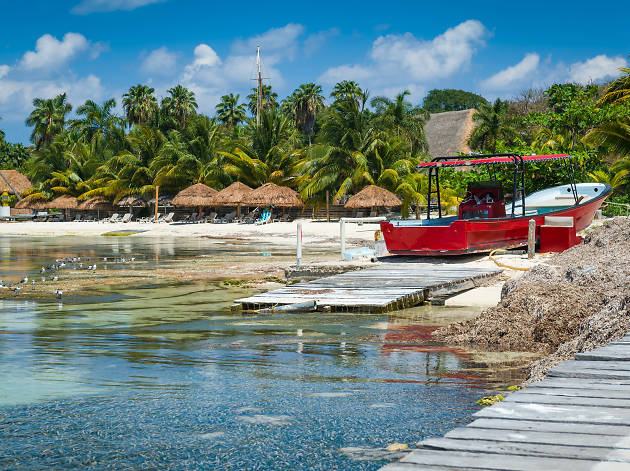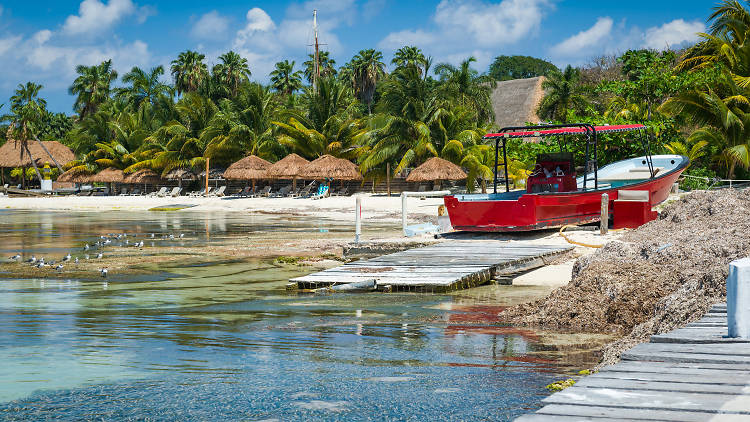 One of the most famous Spring Break destinations in the world, Cancún draws in college students in droves in March and April. But as well as thumping clubs and dancing until dawn, there are also plenty of attractions for families or solo travelers in this city on the Yucatán Peninsula.
While the beaches of the Hotel Zone are almost always packed with sun-worshipers, Cancún is the gateway to key Mayan sites, including the ruins at Tulum and Chichen Itza.
In Cancún itself, you'll find an underwater art museum and Mayan ruins, while a killer food scene has emerged in recent years, offering everything from 1am street tacos to experimental French-influenced dining. Here's how to make the most of Cancún.
Best things to do in Cancún
1
Cancún Underwater Museum (MUSA)
What is it? The Museo Subacuático de Arte is an underwater contemporary art museum in Cancún's waters.
Why go? There are more than 500 statues underwater, many of them in human shape, making for an eerily cool experience. The statues also serve as underwater reefs that welcome wildlife to the area. View them via glass-bottom boat, snorkeling or scuba-diving.
2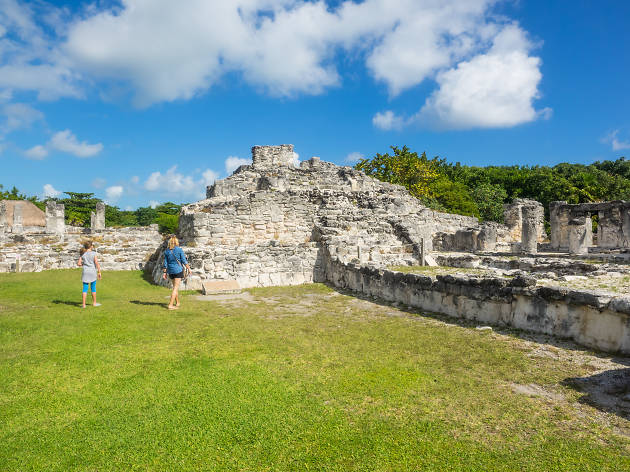 El Rey Archaeological Zone
What is it? Mayan ruins located in the Hotel Zone of Cancún.
Why go? While we'd also recommend a trip out of town to the larger ancient Mayan city of Chichen Itza, the El Rey ruins are definitely worth a stop. They are relatively small and easy to navigate, and you'll get great views of the lagoon as you explore what life was like for ancient Mayan communities.
3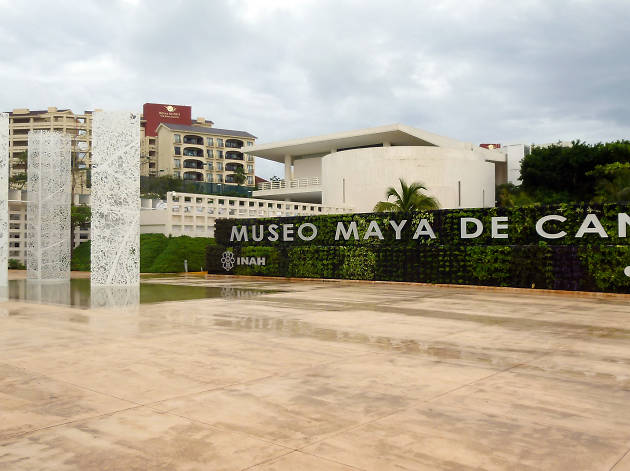 What is it? An indoor, air-conditioned museum housing a key collection of ancient Mayan artifacts and art found across the Yucatán Peninsula.
Why go? Educate yourself on the vast heritage of the state of Quintana Roo and the entire Yucatán by checking out this collection of more than 400 objects from sculpture to jewellery. Your ticket also includes entrance to an outdoor archeological site.
4
What is it? One of the biggest clubs in Cancún, Coco Bongo combines nightlife with acrobatic visuals and pop-culture performances.
Why go? Ever-popular Coco Bongo is a club like you've never seen before. 'Michael Jackson' wanders through the club, 'Spider-Man' flies through the air, and acrobats spin from the ceiling. Bartenders serve and also perform, and everyone, everywhere is dancing. Coco Bongo is a club that even non-club people will enjoy, and tickets include an open bar.
5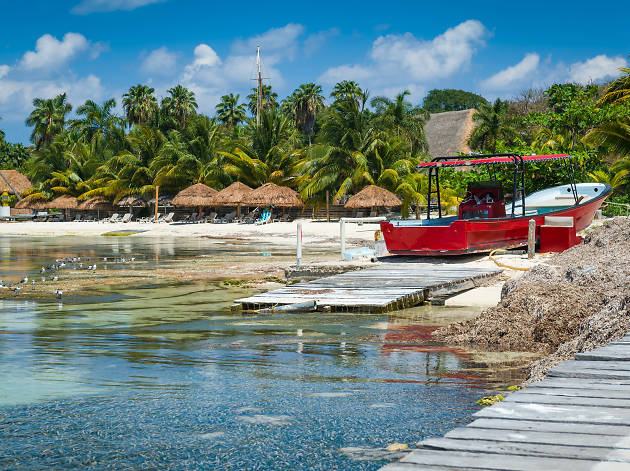 What is it? Isla Mujeres is a 7km-long island located a 20-minute ferry ride away from Cancún.
Why go? Isla Mujeres has sweeping cliffs, great restaurant options and beautiful beaches that are less busy than those in Cancún's Hotel Zone. Rent a golf cart and explore the island, or claim some sand at Playa Norte. Visit Punta Sur on the south end of the island for sweeping cliffs and ziplining, or book some snorkel or kayak-shaped adventures in the water.
6
What is it? Take a cooking class to perfect your favorite Mexican recipes.
Why go? Learn more about the history of Mexican cuisine with an afternoon-long cooking class that explores Mexican gastronomy. The day includes Mexican pastries and hot drinks upon entrance, followed by a history lesson, cooking lesson, six-course meal and tequila tasting.
7
What is it? There aren't many places in the world where you can swim with whale sharks, but here you can get up close to some of the largest fish on the planet.
Why go? Between May and September, the gentle giants come to the waters off Isla Mujeres and Cancún to feed on plankton. Eco Travel Mexico offers a tour from Cancún to where the Caribbean Sea meets the Gulf of Mexico, and the guides are naturalists and biologists. Or from Isla Mujeres, book a tour with one of the island's dive shops.
8
What is it? A trendy restaurant with creative and inventive cuisine, inspired by travels around the world.
Why go? Nomads Cocina & Barra serves creative dishes such as Mandarin ribs, cooked at 72 degrees for 12 hours in soy sauce, rice vinegar and ginger. Come for the food, stay for the hip-but-relaxed atmosphere, as plates of food head your way.
9
What is it? The Museo Sensorial del Tequila offers information about and a wide selection of – you guessed it – tequila!
Why go? Because you're in Mexico, duh. Though the Tequila Museum is little more than a glorified gift shop, it's still worth a visit for hotel-room tequila or take-home bottles to stock your liquor cabinet.
10
Du Mexique by Sonya Grimond
What is it? A Mexican restaurant where local products are prepared with French techniques and the menu changes daily.
Why go? If you're lucky enough to snag one of the seven tables available to diners at Du Mexique, you're in for a treat. Owner Sonya Grimond and chef Benjamín Ferra y Castell deliver personalized service in a cozy atmosphere where the focus is on experiencing food in unique and exciting combinations.