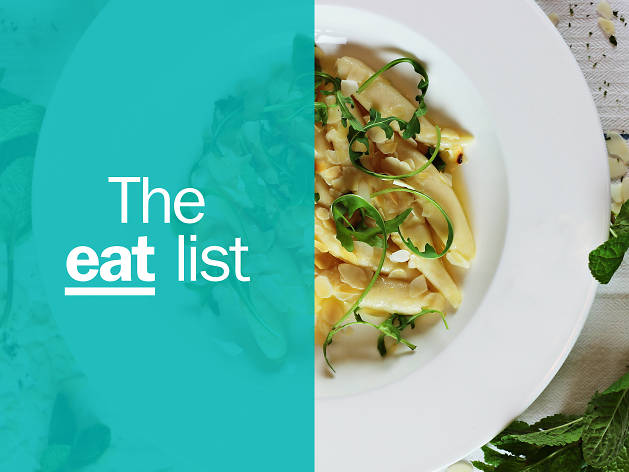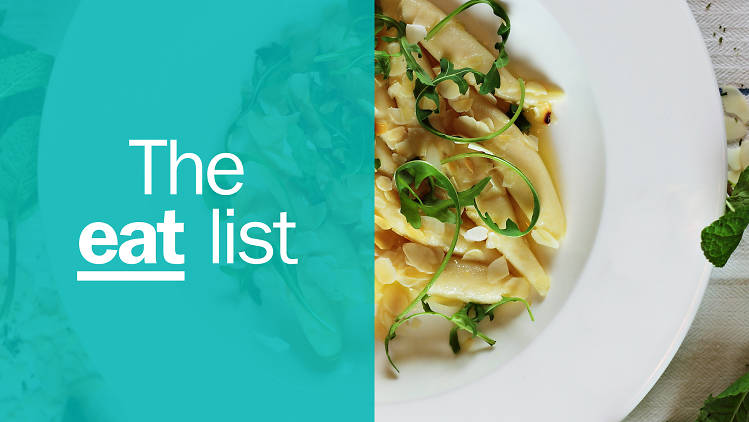 The 13 best restaurants in Cancún
The best restaurants in Cancún include delicious taco joints and extravagant cuisine, you won't know what to try first!
So long synonymous with serious party-goers, Cancún has worked hard to shake that reputation. No more is this gateway to the Riviera Maya a quick in-and-out job. Cancún has much to make you stay by way of historical attractions, like the ruins at Tulum and Chichen Itza, things to do (snorkeling, exploring the beachfront) and a burgeoning food scene. Put simply, you can get anything you want in Cancún. From street tacos at 1am to world-class Japanese food and experimental, globally minded plates – the city's restaurant scene has come a long way. On your next visit to the city, be sure to stop in at one of the best restaurants in Cancún.
Best Restaurants in Cancún
1
What is it? A laidback, indoor-outdoor treehouse-style café with traditional Mexican food and international options.
Why go?A brunch buffet is served from 8am to noon Monday-Friday, and there are a variety of Mexican dishes including barbacoa, quesadillas and fresh corn tortillas on the menu. In the evenings, there's also live music.
2
What is it? A casual seafood restaurant with tables in the sand overlooking the lagoon. Located in the middle of Cancún's Hotel Zone, it's popular with locals and tourists.
Why go? Though the restaurant is open from 11am to 11pm daily, there's also a late-night taco stand that stays open until 1am. Fresh catches and ceviche are the house specialties.
3
What is it? Mexican fusion seafood, served to you in romantic cabanas set over the water. Located in Cancún's Hotel Zone.
Why go? Navios has epic seafood. Expect standout dishes like robalo al pastor – sea bass carpaccio served on a pineapple with cilantro rice.
4
What is it? A fine-dining seafood restaurant with a thatched-roof, overlooking the lagoon in the Hotel Zone.
Why go? Popular for its fresh options and catch-of-the-day offerings, this restaurant is part of Royal Resorts and thus frequently included in all-inclusive packages, but it is also an independent option if you're looking for fine dining without having to venture too far from your hotel.
5
What is it? A Cancún staple that's been serving lobster for more than 30 years.
Why go? At Lorenzillo's, come for the live lobster and stay for the atmosphere. This Cancún landmark serves lobster almost any way you want it. Get it grilled, boiled, steamed or dripping in butter: though they've got a full menu with plenty of other choices too, it'd be a shame to order the chicken.
6
What is it? Located in the hotel zone within La Isla Shopping Village, this very popular Thai restaurant serves Thai classics at tables within palapa-roof huts that overlook the Nichupte Lagoon.
Why go? For delicious Thai food served in a romantic setting. Thai Lounge is particularly popular at sunset and can be hard to get into, so book a reservation in advance.
7
What is it? A great option for Indian food in Cancún.
Why go? Similar to Thai Lounge in terms of atmosphere, Elefanta serves Indian food in a beautiful setting, with tables also overlooking the lagoon. Located within the Hotel Zone and La Isla Shopping Village, expect authentic and tasty Indian cuisine with plenty of vegetarian options.
8
What is it? A neat little Japanese joint that's been serving up authentic sushi, ramen, tempura and the like since 2006.
Why go? Book a seat at one of Irori's teppanyaki tables so that you can watch the chefs cook your food on an iron griddle right in front of your eyes.
9
Du Mexique by Sonya Grimond
What is it? A Mexican restaurant where local products are prepared with French techniques and the menu changes daily.
Why go? If you're lucky enough to snag one of the seven tables available to diners at Du Mexique, you're in for a treat. Owner Sonya Grimond and chef Benjamín Ferra y Castell deliver personalized service in a cozy atmosphere where the focus is on experiencing food in unique and exciting combinations.
10
What is it? Guacamole, margaritas and mariachi – La Distilleria offers traditional and modern Mexican food with a family-friendly atmosphere, plus views of the lagoon and the Cancún skyline.
Why go? In addition to a robust menu, there's also a large cocktail selection and more than 100 brands of Tequila for you to choose from.
11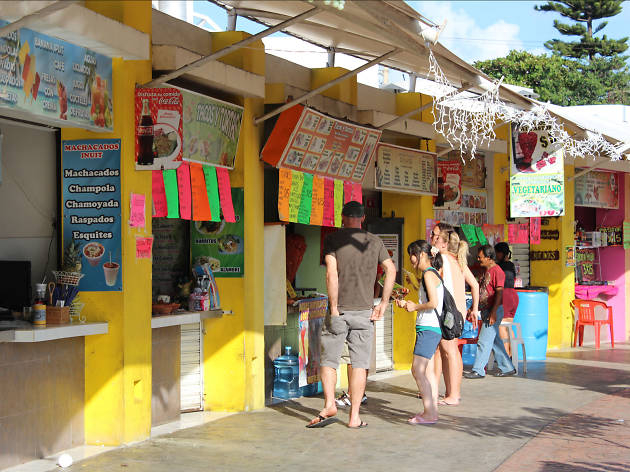 Photograph: Courtesy CC/Flickr/Shinya Suzuki
What is it? A park in downtown Cancún where locals hang out and eat from a variety of street food vendors.
Why go? The food available at the stalls in Parque de las Palapas is delicious – from Mexican cakes to empanadas and cheesy treats – and the people-watching is even better. Come to the park at sunset and be reminded that people actually do live here.
12
Photograph: Stanislav Nemashkalo
What is it? A trendy restaurant with creative and inventive cuisine, inspired by traveling the world.
Why go? Nomads Cocina & Barra serves creative dishes such as Mandarin ribs, cooked at 72 degrees for 12 hours in soy sauce, rice vinegar and ginger. Come for the food, stay for the hip-but-relaxed atmosphere, as plates of food head your way.
13
What is it? A bar and restaurant in downtown Cancún that specializes in gin cocktails and Mediterranean cuisine.
Why go? Popular with locals, Nebrina has a wide variety of gin cocktail creations and a casual-but-trendy atmosphere. DJs frequently play in the evenings, and the location on Ruta Nader makes it a great launching point for bar-hopping in the area.
Discover Time Out Market: the best of the city under one roof
Savor these must-do's in Cancun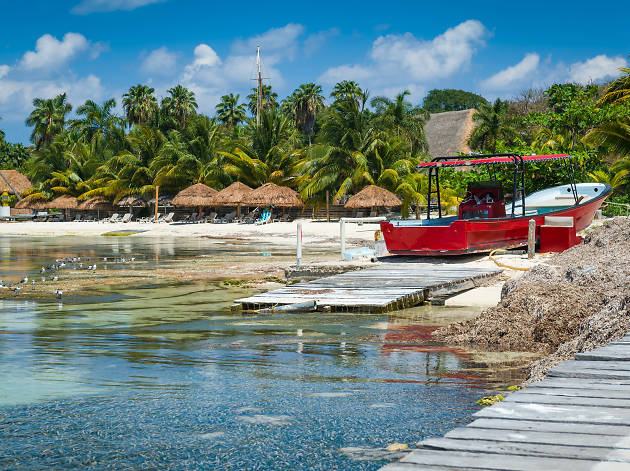 While the beaches of the Hotel Zone are almost always packed with sun-worshipers, Cancún is the gateway to key Mayan sites, including the ruins at Tulum and Chichen Itza. In Cancún itself, you'll find an underwater art museum and Mayan ruins, while a killer food scene has emerged in recent years, offering everything from 1am street tacos to experimental French-influenced dining and more must-try restaurants. Here's how to make the most of Cancún.