The 9 best museums to visit in Cardiff
From a city centre castle to a dockside Nordic church, Cardiff knows what it's doing when it comes to museums. Read our definitive guide to what each one offers.
The Welsh capital is a top destination to visit in the UK. Along with endless excuses for shopping, plus a host of activities and things to do, the city is home to a collection of museums tastier than a freshly baked Welsh cake. Book into one of the best Cardiff hotels for the night and use the daytime to delve into Welsh history, remember Roald Dahl and bask in the beauty of locally-made china.
Best Museums in Cardiff
1
What is it? Cardiff's top dog museum where you can relax with the Impressionists and roar with the dinosaurs.
Why go? Located in Cardiff's 'civic centre' (a collection of grand old buildings including the City Hall and Crown Court), the National Museum Cardiff caters to fans of art, natural history and geology. If the Welsh weather isn't holding up, escape to sunny France via their extensive collection of impressionist artworks, or travel back in time through the country's history (all the way back, in fact, to the Big Bang). Free entry.
2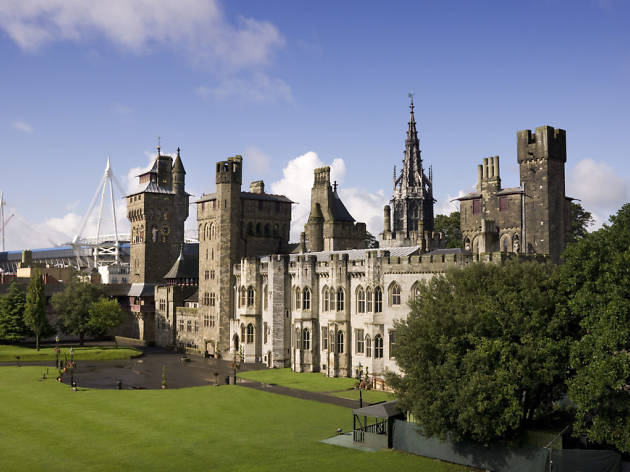 What is it? Historic smorgasbord of a castle (and home) smack-bang in the centre of Cardiff.
Why go? Cardiff Castle is unmissable - literally. A stone's throw from high street shops, the towering walls are a constant reminder of Wales' fascinating past. Head inside and it gets even more discombobulating. During the Victorian age, the 3rd Marquess of Bute had the place lavishly decorated like something from a Medieval storybook. Book a tour, and poke your nose into his bedroom.
3
© Darren Britton
St Fagans National Museum of History
What is it? Open air museum welcoming visitors through over forty different doorways.
Why go? One of the UK's most unique tourist attractions, St Fagans is basically a collection of buildings (including homes, a chapel, a farm and a school) all in different historical styles. Fall down a wormhole of time going door to door then get inspired by traditional Welsh crafts. Free entry.
4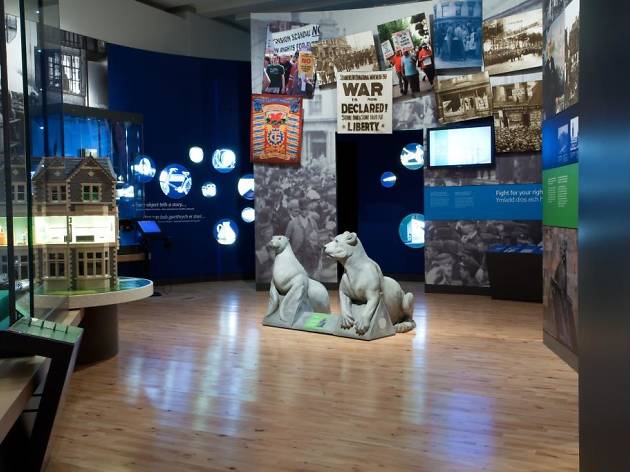 © Lee Garland Photography
What is it? Central Cardiff museum directing visitors down the long and winding road of the city's history.
Why go? Making excellent use of what was once the city's library, the Cardiff Story Museum tells the story of… you've guessed it: Cardiff. It's at the north end of The Hayes, making it easy to find and you'll leave a veritable expert on all things to do with the ever-changing Welsh capital and its inhabitants. Free entry.
5
© Picasa
What is it? Hands-on science museum in Cardiff Bay that's perfect for curious young minds.
Why go? 'Please don't touch the display' is a phrase you're unlikely to come across at Techniquest. Head down to the newly transformed Cardiff Bay area for a super fun day out that will help prove to the kids that learning things doesn't have to be dull as dishwater. Trust us - next birthday, they'll be asking for a lab coat.
6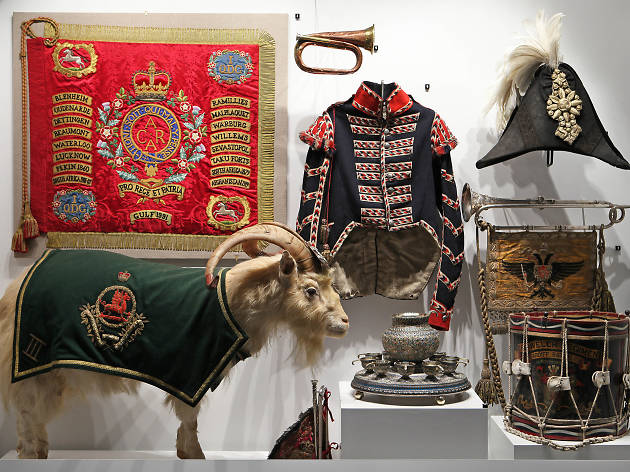 © Betina Skovbro
Firing Line: Cardiff Castle Museum of the Welsh Soldier
What is it? A one-off museum focused on the history of Welsh military men, found in Cardiff Castle.
Why go? If you needed (and you shouldn't) more encouragement to go to Cardiff Castle, then this is it. Whilst you're there you can also pop into Firing Line, a cosy museum that will teach you everything there is to know on Welsh soldiers for the past 300 years. If you really get into it, you can even try on the uniforms.
7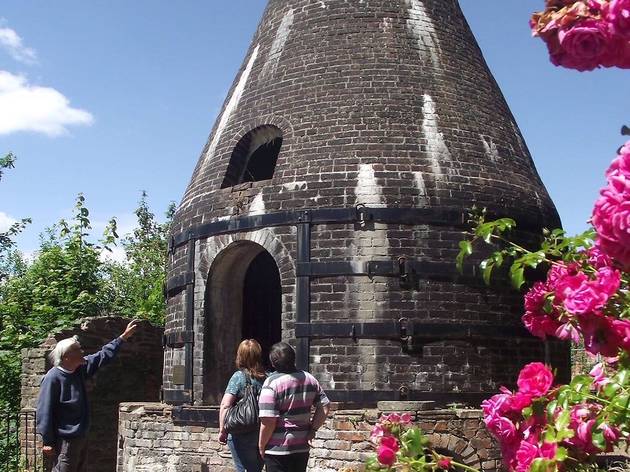 What is it? Fully functioning china works with onsite museum, tearooms and shop selling seriously pretty porcelain.
Why go? Make time for a brief trip outside of Cardiff to go potty over some pottery. Or rather, porcelain - we're dealing with the posh stuff here, not your chipped cereal bowl. Learn about how perfect plates and delicate dishes are (and were) made at the only remaining 19th-century porcelain works in Britain. Free entry.
8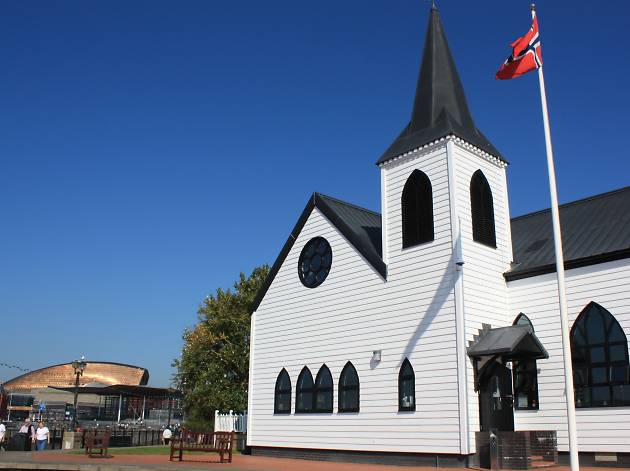 Norwegian Church Arts Centre
What is it? Surprise addition to the Cardiff Bay landscape remembers the city's maritime history and famous local boy, Roald Dahl.
Why go? You'd be a Twit to miss visiting the charming waterside Norwegian Church. A what in Wales? I hear you ask. Well, Cardiff was once a major port where many Norwegian sailors lowered their anchors. The church is now a thriving arts centre, cute cafe and home to a gallery celebrating Cardiff's most famous writer, Roald Dahl, born in the area to Norwegian parents. Free entry.
9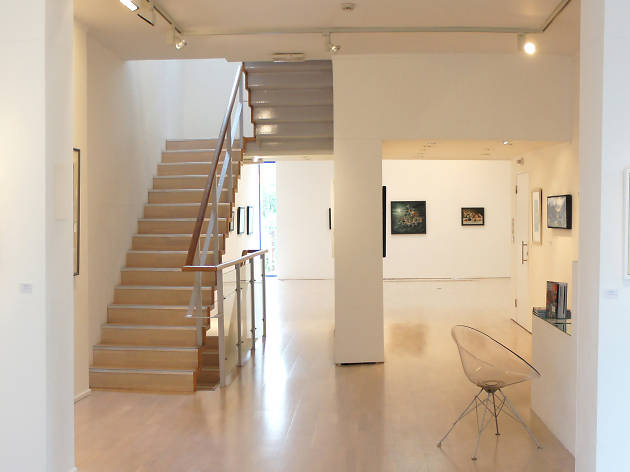 What is it? Welsh-focused commercial art gallery showing just how talented this small nation's artists are.
Why go? It can be easy to ignore commercial art galleries when searching for places to visit in a city. But the Martin Tinney Gallery proves how silly you'd be to miss this one off your list. It's just down the road from the National Museum Cardiff and inside you'll find works by the greatest living Welsh artists, plus some very famous names from the past (Gwen John, Cedric Morris and Graham Sutherland being just a few).
Don't miss out on these must-do's in Cardiff
This ancient city has a bevy of museums, attractions, parks, music venues, restaurants and bars to explore. We've pulled together a list of all the best things to do in Cardiff, from indoor surfing at one of the UK's best watersports centres to art trails and chunky slices of British history.