The 13 best restaurants in Cardiff
You'll never go hungry in the Welsh capital with our guide to the best restaurants in Cardiff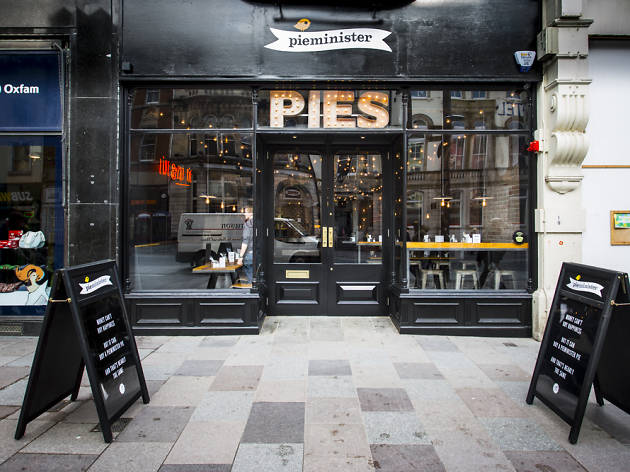 Wales is a country famous for it's delicious food. Whether it's a piping hot Welsh cake, prize-winning leeks or succulent lamb for your Sunday roast, the options for eating are brighter than a whole bed of springtime daffodils. So it's no surprise Cardiff is now home to a wealth of restaurants making modern Welsh cooking every bit as tasty as a red-shirted rugby player's thighs. Get your cultural fix of the city with a trip to the best museums before grabbing a burger, or energise with a hearty brekkie before checking out all the things to do in Cardiff.
Best restaurants in Cardiff
1
Why go? Fine Welsh dining in a restaurant staffed by prisoners.
The Clink isn't just a great place to eat, it's a great organisation as well. Run by The Clink Charity, this restaurant at HMP Cardiff treats visitors to delicious, proudly Welsh produce cooked up by prisoners training to work in the hospitality industry. It doesn't serve alcohol, but you're unlikely to miss it as the food's so tasty. High-end.
Why go? Local fave where the best Welsh ingredients shake hands with French cuisine.
Those in the know about Cardiff dining love a night out at Bully's. It's a cute little restaurant with walls covered in pictures, and it serves lunch and dinner on Wednesday through to Saturday, plus Sunday lunch. The food's so pretty you won't want to eat it, but make sure you do – and order dessert too. Mid-range/High-end.
3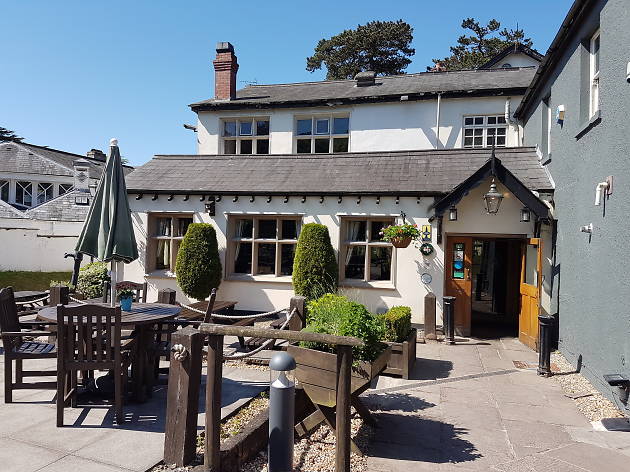 The Plymouth Arms (St Fagans)
Why go? Modern, wholesome pub located right next to the St Fagans Natural Museum of History.
If you're heading out of town for a day trip to St Fagans, one of South Wales' most popular tourist attractions, chances are you're going to need to refuel at some point. The Plymouth Arms is a delightful pub that's perfect for warming up (or cooling down) in after a brisk stroll around the outdoorsy St Fagans. Burgers, pizzas and steaks, plus vegan dishes. Mid-range.
Why go? Super tidy burgers you'll want to get super messy eating.
The Grazing Shed prides itself on its 'super tidy' burgers, which are so delish you'll be mid-way through shoving it all in your gob before noticing just what a mess of your shirt you've made. Their flavour combinations take inspiration from all over the world, but their meat, bread and other ingredients are all Welsh. Mid-range.
Why go? All the classic Latin American dishes – plus a few more you've never heard of.
Vivo Latino is a Cardiff restaurant serving Mexican, Brazilian, Cuban and Peruvian food. It's got your quesadillas and your empanadas, along with some lesser-know lip-smacking treats from across the Americas. If you're meeting friends in the early evening, snack on some Latino tapas and drink liberally from their cracking cocktail menu. Mid-range with some bargain options.
6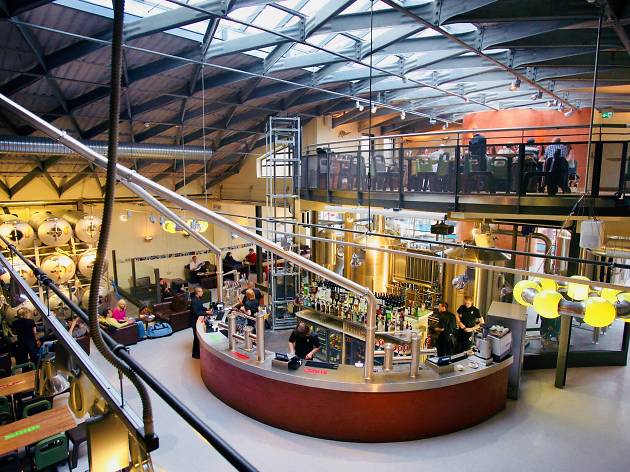 Why go? Microbrewery and pizza restaurant where you MUST try the mango beer.
It's a hot day in Cardiff. The sun is beating down and you've spent all day trudging round the Hayes on the mission of all shopping missions. You stop. Sit down. And pick up a pint of the coolest, sweetest, delicious-est mango beer and slowly suck it down… MANGO BEER?! Yes, mango beer. Beer made of mangoes. It's made at Zero Degrees, it tastes like heaven and they'll serve you a pizza to go with. Mid-range.
7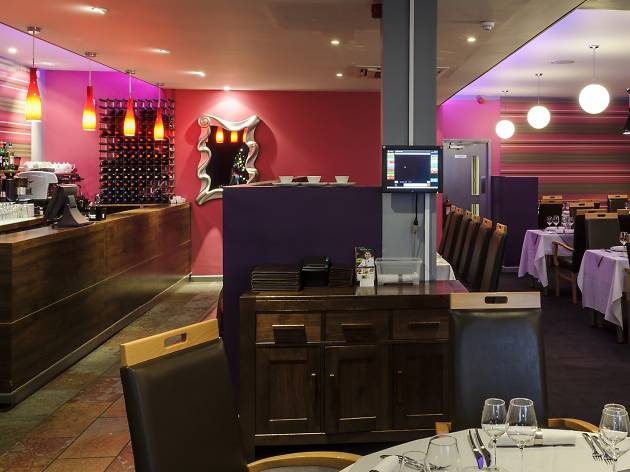 © Jason Ingram
Why go? Upmarket Indian cuisine that makes a great celebration feast.
An Indian takeaway eaten from the carton as you stand by the fridge is all well and good, but sometimes events call for a more refined experience all round. Enter: Purple Poppadom. This Cardiff restaurant does real magic with spices, presenting beautiful, high-quality Indian food with a contemporary edge. Head over on Wednesdays for their Indian take on tapas. High-end.
Why go? Vegan restaurant helping you to eat healthily, but still enjoy it.
Located at the university end of town, Milgi is a vegan restaurant and market where you can either eat in or buy food to take home. If it doesn't come from Mother Earth, Milgi isn't interested, but it does cast its gaze all across the globe in search of the most appetizing recipes. If you're feeling a sniffle coming on, chug down one of their killer smoothies ('killer' as in, nothing was killed in the making of them, but they taste damn good). Mid-range (on the cheaper side).
9
Why go? Stunning chapel converted into the perfect date spot.
It's only the second date and asking him to walk down the aisle is a distant dream. But taking your beau to church is definitely on the cards in Cardiff thanks to Chapel 1877. Pick from the menu of classic dishes often made using British ingredients and by dessert you'll both be singing from the same hymn sheet. High-end.
Why go? Indian restaurant where ancient tradition meets modern Wales.
The menu at Spice Quarter is influenced by Indian dining traditions dating back through the centuries. But you'll also find the odd bit of Welsh lamb and other more local delicacies. The result is a contemporary Indian restaurant with a genuinely unique menu. Mid-range, but with some bargain lunch options.
11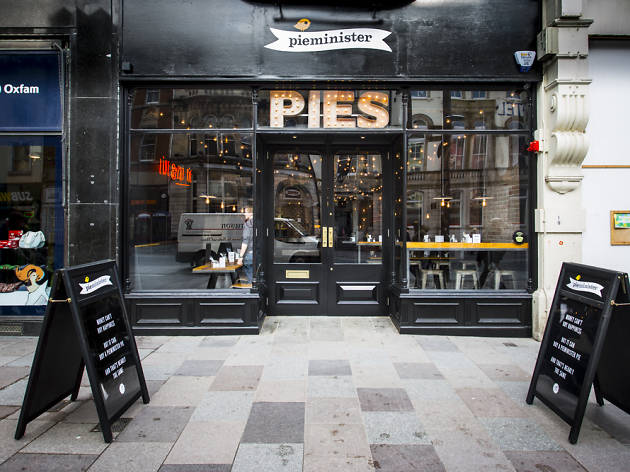 Why go? The best pies in Cardiff (and the west) served with all the trimmings – plus beer.
Pieminister pies hail from across the border in Bristol, but they've opened a casual restaurant in the centre of Cardiff. Come here when you're really craving the carbs and order the 'Mothership' – a pie of your choice served with mash, gravy, crispy onions, minty mushy peas and cheese. Wash it down with a good craft ale like Brew Dog's Punk IPA. Done. Mid-range (on the cheaper side).
Why go? Stylish, centrally located pub that's ideal for a mid-shopping break.
The Cornerhouse is a popular pub, yet its food menu is way more extensive than you'd expect. For date nights there's pork belly, sea bass, venison and more. It's also a hot spot for a light lunch, so when you're more dropping than shopping, skip just across the street for pizzas, salads, sandwiches and vegan dishes. Mid-range.
13
Why go?Royal Arcade coffee roastery perfect for giving you a quick caffeine fix.
A coffee whaterie? Basically, it means these guys are big into their beans and say no to Nescafe. This laid-back coffee shop is run by a friendly team who'll make you one of the best coffees in town, plus serve you a decent slice of cake. The generously-sized wooden tables make it a good place to go if you need to open a laptop. Mid-range (on the cheaper side).