Heads up! We're working hard to be accurate – but these are unusual times, so please always check before heading out.
The 11 best things to do in Cardiff
From BBC tours to the oldest record shop in the world, we've lined up the best things to do in Cardiff
As the capital of Wales, you'd expect there to be loads of great things to do in Cardiff—and you'd be right. This ancient city has a bevy of museums, attractions, parks, music venues, restaurants and bars to explore. If anything, the tricky part is narrowing down exactly what you want to spend your precious time getting stuck into (here is a handy guide to a perfect day in Cardiff). So, to save you a frantic Google sesh, we've pulled together a list of all the best things to do in Cardiff, from indoor surfing at one of the UK's best watersports centres to art trails and chunky slices of British history.
RECOMMENDED: The best hotels in Cardiff.
Done something on this list and loved it? Share it with the hashtag #TimeOutDoList and tag @TimeOutEverywhere.
Find out more about how Time Out selects the very best things to do all over the world.
Best things to do in Cardiff
© Get Your Guide
What is it? A great stone fortress that has watched over Cardiff since the eleventh century and is a grand sight to behold.
Why go? No visit to Cardiff would be complete wihout a nose around the castle. A ticket will get you into the impressive grounds, interactive exhibits, the Battlement Walk, a Norman keep and bomb shelters used as late as World War II. Pay a little extra for a House Tour, which will give you access to the extravagant rooftop garden, among other private rooms.
What is it? A 2,500-capacity venue that hosts massive bands, comedians and touring theatre shows.
Why go? Few things ooze Wales as much as the Wales Millennium Centre. Opened in 2004, it's made entirely of wood, metal, slate and glass sourced in the country itself. In any week you can expect to see opera, contemporary dance and the latest big pop, rock and global musicians. If you're a member (from £40/a), you'll get discounts in the café, restaurant and bar, money off tickets and exclusive seats.
© Anna Loka
What is it? A cute spot that opened its doors in 2015 and took the title of the Welsh capital's first wholly vegan café.
Why go? The name is Sanskrit, translating roughly as 'health world', which is exactly how a meal here will leave you feeling: a world of health. The plates come brimming with colour and look almost too good to eat. Try the rodeo burger, which contains a seitan patty smothered in barbecue sauce that'll blow the socks off any humdrum bean burger.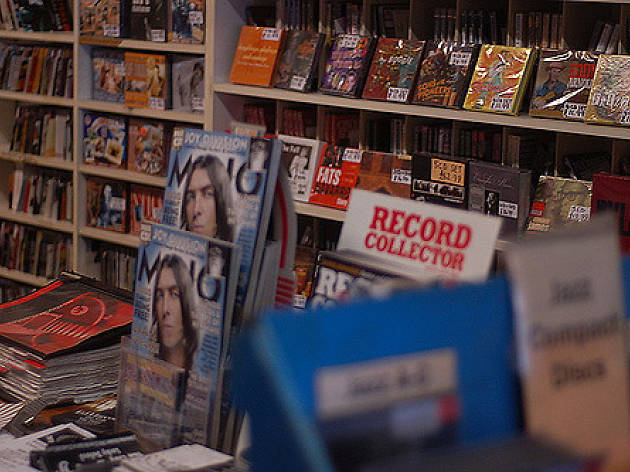 Flickr: Walt Jabsco
What is it? A geek-out spot for musicians and music-lovers alike.
Why go? Having opened in 1894, Spillers could well be the oldest record shop in the world. They claim to be at any rate. Regardless of their longevity, this modest music haven is full of gems for those willing to look. The walls are lined with vinyl, there's band merch hung up around the place, and notable bands regularly perform in the shop.
What is it? Europe's largest waterfront development.
Why go? From the water you can get a good look at iconic buildings, like Pierhead and the Norwegian Church, as well as the old docks and Wetlands Nature Reserve. Guided boat tours run regularly from Mermaid Quay and Penarth Barrage and typically last around 45 minutes. After cruising the bay, pop into Craft in the Bay: a permanent exhibition of work by Welsh craft-makers. There are regular workshops there too.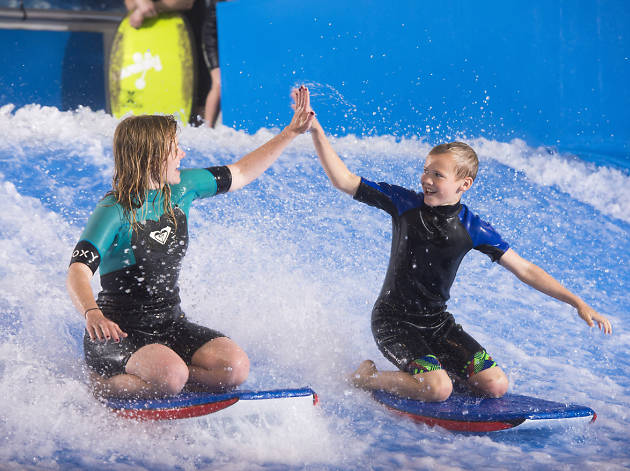 © Cardiff International White Water
6. Cardiff International White Water centre
What is it? A water sports centre for all the adventurous souls out there.
Why go? Cardiff International White Water hosts all kinds of sports and offers the only white water rafting course in South Wales. Hop in a canoe here, try something called 'hot dogging' or tackle their indoor wave machine, which is perfect for surfing lessons. If you're in a group and not everyone wants to partake, there's a viewing area for family and friends to lau…ahem…watch you on the water.
© Viva Brazil
What is it? Meat-fuelled dining for hardy carnivores.
Why go? Brazilian steak isn't hugely sought after in Cardiff. In fact, this is the only place in the city to get it, but that doesn't mean it's not worth the trip. Sure, it's niche, but if you like meat, you'll like Viva Brazil. Sample 14 kinds of grilled meats, including smoked gammon, chicken hearts, cap of rump and leg of lamb. They're all brought straight from the charcoal to be sliced at your table to add to the spectacle.
8. Cardiff Central Market
What is it? An old-school shopping experience.
Why go? Cardiff Central Market has been going since the 1700s and has been at this site for over a century. The impressive, dual-level Victorian structure houses a variety of traders, from fresh produce to homeware, clothing, tools, records and more. The market is a five-minute walk from Cardiff Castle, so stop in there afterwards for some cake and coffee from Celtic Corner, Donnellys or Bull Terrier Café.
© Parc Bute
9. The Bute Park Sculpture Trail
What is it? Twenty wooden sculptures, all carved by different artists.
Why go? This incredibly well-landscaped 130 acres of greenery once belonged to Cardiff Castle, but is now freely open to the public. A leisurely stroll here will reveal the sculpture trail, amongst which are beetles, frogs and intriguing benches – see if you can uncover them all. If you want a little help, you can find them with Bute Park's interactive map.
© Cafe Citta
What is it? Cafe Citta on Church Street offers a homely vibe in which to enjoy some authentic Italian food.
Why go? Pizzas and pasta naturally dominate the menu, which has a satisfying number of vegetarian options. They're open from noon to 11pm, Tuesday to Saturday, so you can pop in for a quick coffee and stay for a sit-down meal, but book ahead because this place isn't huge. Look out for the bruschetta of the day, too – they always do a top-notch job of these.
Joanna Robbins
What is it? Your chance to get the skinny on all the goings-on behind the scenes at Aunty Beeb's Welsh digs.
Why go? Ever wanted to see how hit TV and radio shows are made? Here's your chance. At the BBC Welsh Broadcasting House you'll get the inside scoop on how everything's put together, from conception all the way to getting on air. A must for anyone interested in the mechanics of television and radio.
More of the best of Cardiff
The Welsh capital is a top destination to visit in the UK. Along with endless excuses for shopping, plus a host of activities and things to do, the city is home to a collection of museums tastier than a freshly baked Welsh cake.