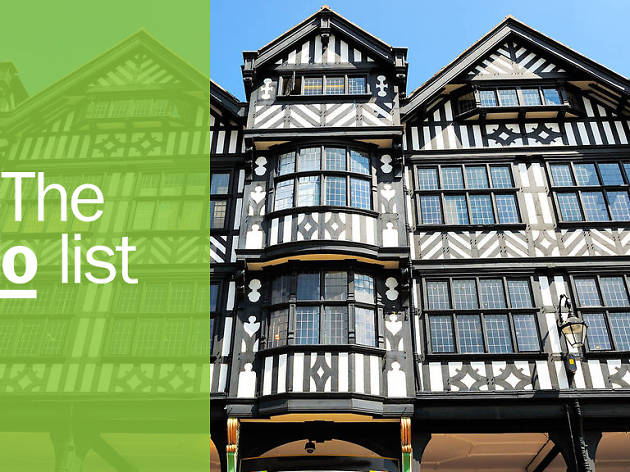 The 9 best things to do in Chester
The best things to do in Chester look beyond the famous Roman amphitheatre to even more historical attractions
If you're a history geek and you've never visited Chester, frankly, you should be ashamed, because the best things to do in Chester are so incredibly awesome. That might be over-stating the case but, either way, the walled city in the northwest of England has history pretty much dripping off its redbrick buildings. The main thing you need to know about the English town is that it was founded by the Romans as a fort, which explains one of its most famous attractions: the Roman amphitheatre. However, there are also medieval and Victorian parts to make admiring noises at—and plenty of good restaurants for refuelling. Chester's location on the Welsh border gives visitors easy access to the gorgeous area that is North Wales, so don't limit yourself to one side of the border.
Done something on this list and loved it? Share it with the hashtag #TimeOutDoList and tag @TimeOutEverywhere.
Find out more about how Time Out selects the very best things to do all over the world.
Best things to do in Chester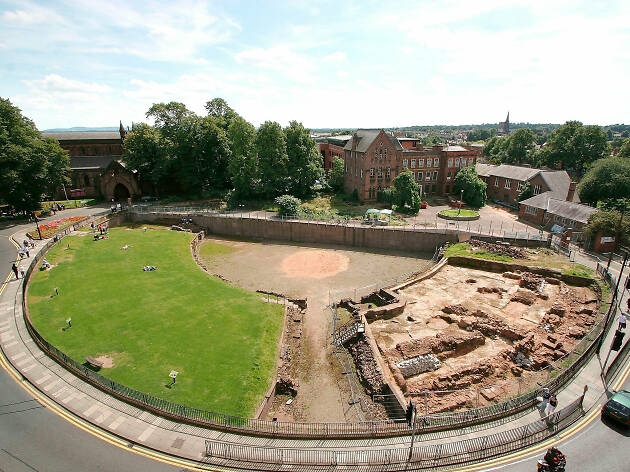 Photograph: Courtesy English Heritage
1. Chester Roman Amphitheatre
What is it? Chester's premiere lion's den/military training facility… (or, at least it used to be).
Why go? This is the big daddy tourist attraction in Chester and, let's face it, not many places have anything half as cool as this. Back in Roman times, this was the largest amphitheatre in Britain (sorry, Caerleon). Two different amphitheatres existed on the same site, one with a seating and entrance arrangement similar to that at Pompeii. It's now a ruin bang in the middle of the city. So you can go buy a pint of milk and walk home via the amphitheatre.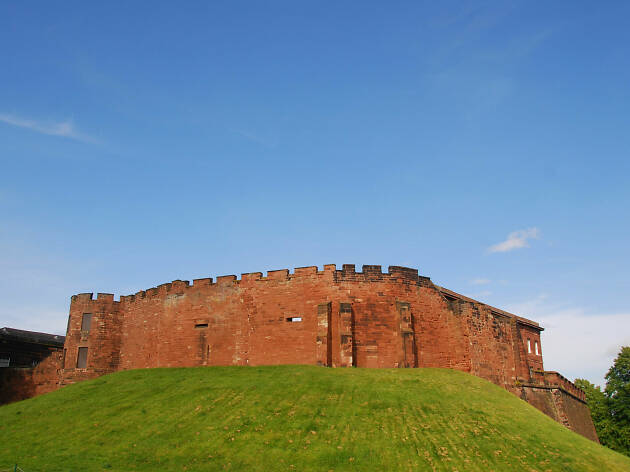 Photograph: Courtesy Flickr/CCTania Artur
What is it? One of the most famous monuments in Chester, that only opened fully to the public in summer 2017. It's been spruced up and it's looking great.
Why go? One of the first things you'll learn about Chester is that it's old. Really old. So along with all the Roman stuff it's also a living museum of British history right through the ages. Chester Castle's story starts in 907. Fast forward to now, and it's an English Heritage property famous for the Agricola Tower and the internal wall paintings.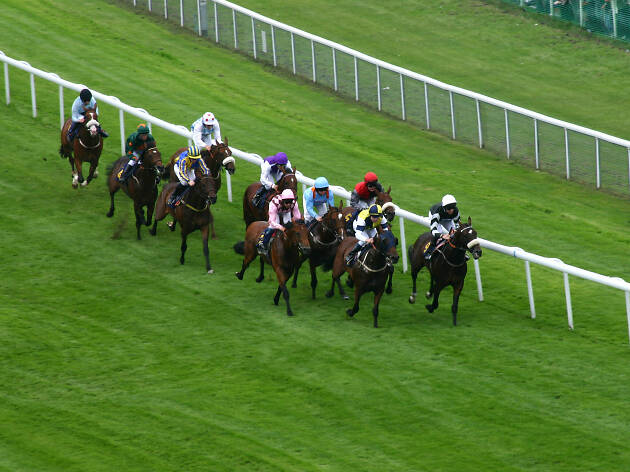 Photograph: Shutterstock
What is it? The oldest and smallest racecourse in Britain, popularly known as the Roodee and located right next to the river Dee.
Why go? In keeping with everything else in Chester, the local racecourse is the oldest in Britain. Its other claim to fame is being the shortest – and to be fair if it were any longer, the horses might just run right into the river. People often associate the races with Ascot or the Grand National, but a day at Britain's smaller racecourses (Worcester, Bath, Chester etc) is a much less flash – and much more fun - affair. Now go have a flutter…
What is it? A very old and very beautiful cathedral that's more special than you think. It has a falconry, a nature reserve and lots of Lego.
Why go? A trip to the local cathedral isn't always top of the younger traveller's checklist, but trust us when we say that Chester Cathedral is worth a visit. It's one of the most significant and splendid in England, with a history going all the way back to 1092. It's still a place of worship as well as being used for concerts and art exhibitions, plus it's got its own falconry (with regular displays). You can also unleash your inner child - and support the building's future - by helping to rebuild the entire building in Lego (one brick costs one pound).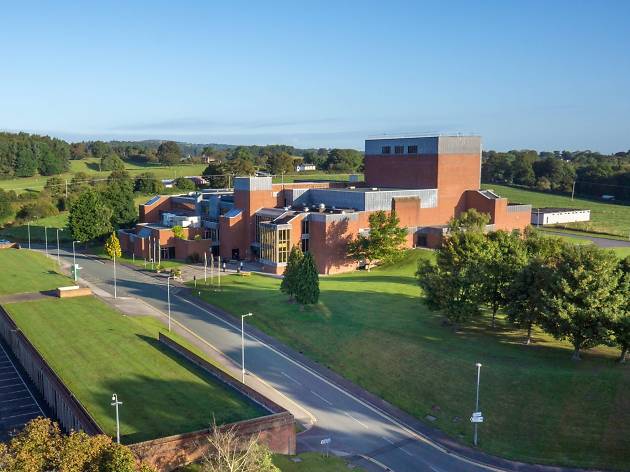 What is it? A brilliant theatre, cinema and arts venue just across the border in North Wales.
Why go? So this one is just outside of Chester itself, but it's only 11 miles from the city and there's a bus that stops right outside if you need to use it. Currently run by Tamara Harvey, Theatr Clwyd is one of the top theatres outside of London, it programmes stellar shows (including a recent co-production with London's National Theatre) and it's up on a hill surrounded by stunning views. What more could you want? A nice pub. Yep, there's one just at the end of the driveway.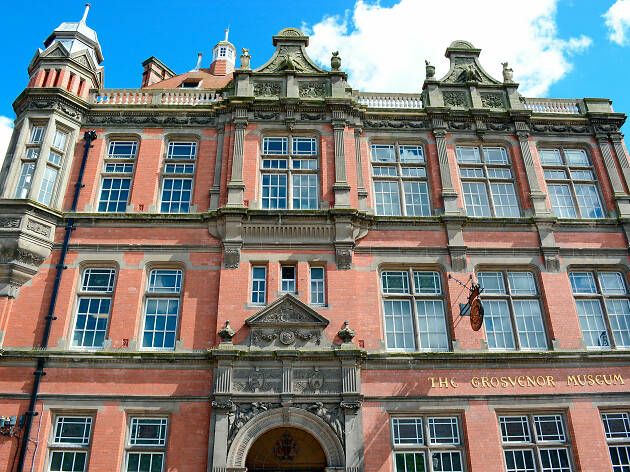 Photograph: Shutterstock
What is it? A museum - in a fantastic building - where you can fact-find about the local area.
Why go? The Grosvenor Museum's own building is really an exhibit in it own right – it's Grade II listed red brick with sandstone details prettifying it. Inside, however, you'll get Roman artefacts and many other items attached to the Chester area. But there are also many other surprises, for example the costume gallery and exhibitions on everything from modern fashion to nature.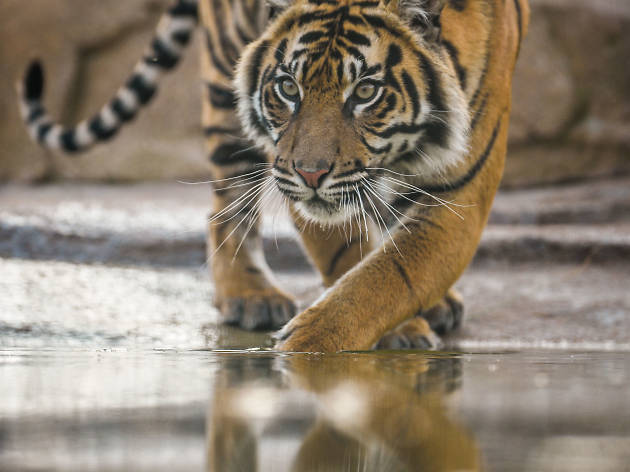 What is it? One of the UK's best zoos, now committed to conservation and sustainability.
Why go? The history of zoos in the UK is marred by some unpleasant episodes, but the ones still standing have embraced a new era where instead of being part of the problem, they're attempting to become part of the solution. Chester Zoo is one of them (it's currently on a crusade against the horrors of Palm Oil), and it's also still a place to see amazing animals from across the globe, including sloths, penguins and African dogs.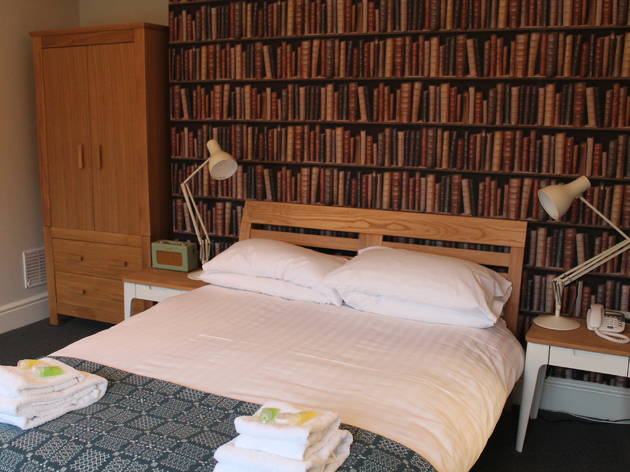 What is it? The seriously impressive library of Prime Minister William Gladstone. Today you can even choose to stay the night among the books.
Why go? Remember when you were a kid and wanted so badly to know if Tracey Beaker was going to leave the Dumping Ground, that you stayed awake all night reading under the covers? Book a room at the Gladstone Library (the only library in the UK you can also stay in) and we promise they'll be no lights-out rule. In fact, you'll be positively encouraged in this book-worms' home-from-home to keep your nose well and truly buried.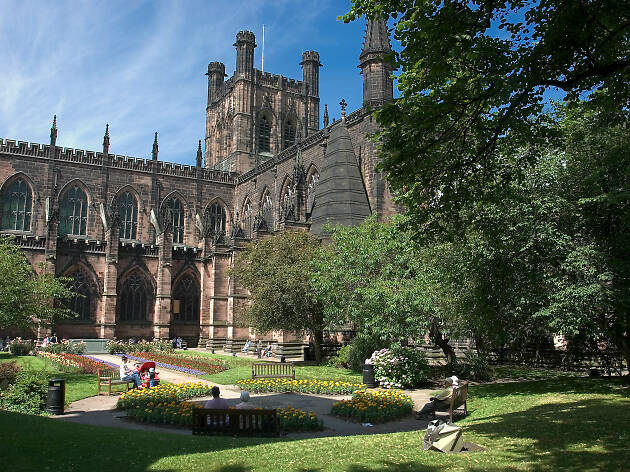 9. Medieval Coffin of St John's
What is it? Pretty much what it says it is (a medieval coffin), the only odd thing is that it's been turned vertical and placed in a wall.
Why go? The ruins of the St John the Baptist church are probably worth a visit anyway, but the eagle-eyed (and slightly gothic-natured) traveller will want to spot something else. High up in an arch is a wooden coffin with the words 'dust to dust' written on it. This memento mori is believed to have found its way there thanks to a Victorian churchman who after digging it up decided to have it set in the wall. As you do.
Hungry for the best restaurants in Chester?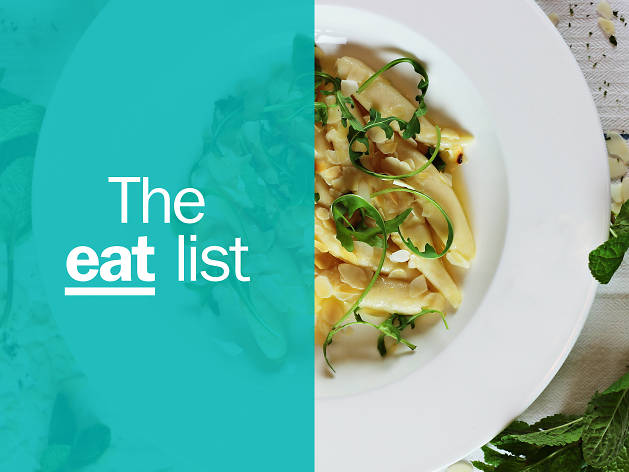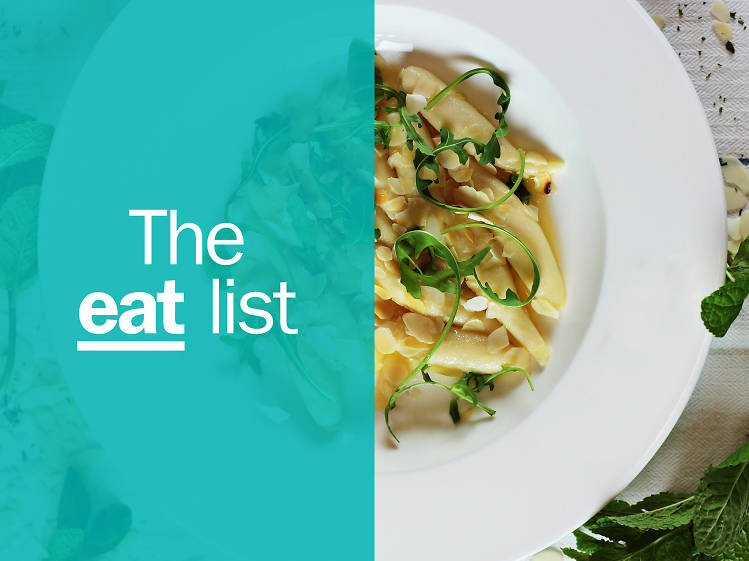 There's British food everywhere in Chester, but you'll also find speciality coffee and excellent brunches.
Best selling Time Out Offers