Anna Thorvaldsdottir - Rhízoma | Album review
The Icelandic composer's scores wander introspectively though a vast spatial plane. Rhízoma is an album for the snowed-in days ahead.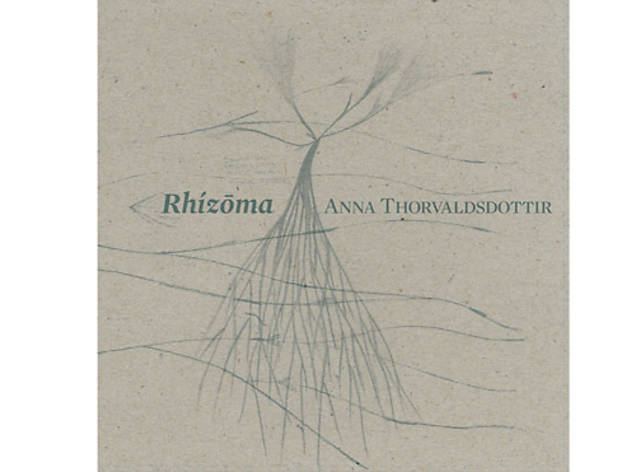 From string quartet Amiina to electronic conjurer Ben Frost, much of our favorite music has emerged from Iceland in recent years. The latest from the island, Anna Thorvaldsdottir's debut, Rhízoma, plays like a field recording of the wrinkled crevasses of the cerebral cortex. Structured yet transcendent of bar lines, the scores wander introspectively through a vast spatial plane, as though pivoting the eyes back into the skull.
Larger ensemble works are interspersed among excerpted movements of the percussed piano piece "Hidden." The album opens with "Hrim," where ponticello string tremolos interweave with creeping clarinet and a fluttering piano. After the piece coalesces into an expansive ensemble midway through, menacing brass chords yank the listener back into focus. It is an exceptional moment, and like much of the music here, it defies emotional hand-holding. What sounds brooding or bleak on first listen becomes flexible to one's current interior state on a second or third pass.
Evoking the album's title, "Dreaming" sprouts instrumental textures that emerge and descend from a surface of lengthy string harmonics or bass, like a tangle of subterranean roots.
The danger with Thorvaldsdottir's writing is that these gestures can become segmented. The Iceland Symphony Orchestra here treats each with grace, mindful of the score's larger arches. Even the distorted tones of the strings manage to avoid aggression. This is an album for the snowed-in days ahead.