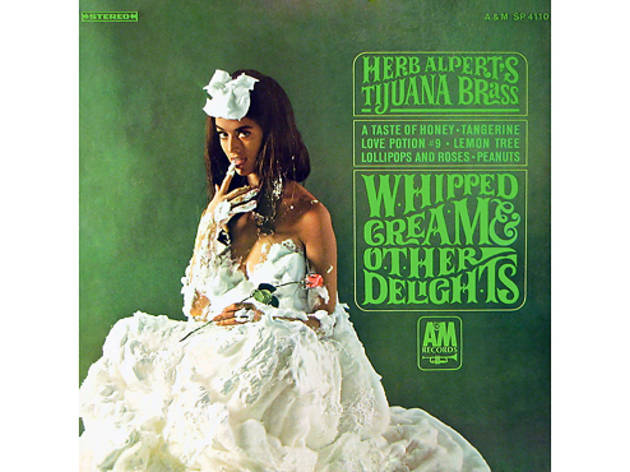 1/45
45. Herb Alpert and Tijuana Brass Whipped Cream & Other Delights (1965) This is as nasty as it got in the LBJ era. It's iconic, and it'd rank near the top, if every time we saw it we didn't think of this hurl-worthy parody. Why, Soul Asylum, why do we have to think of you?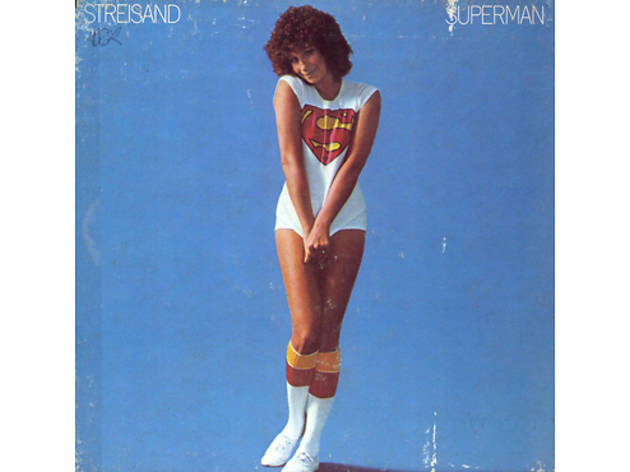 2/45
44. Barbra Streisand Streisand Superman (1977) Oh, yes, we're going to make you think of her that way. How great would it have been to get a Babs Wonder Woman movie?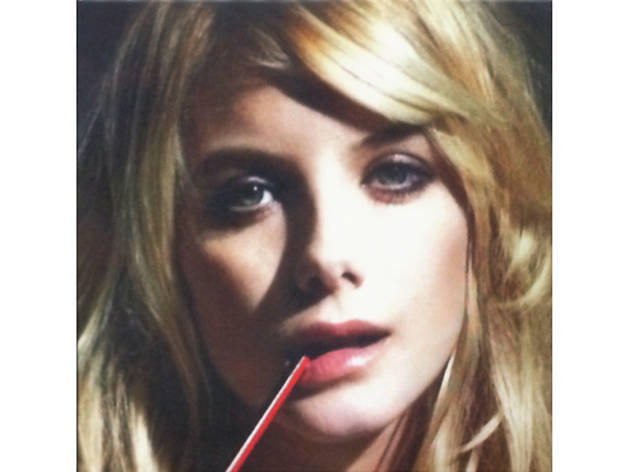 3/45
43. Melanie Laurent En t'attendant (2011) The Inglorious Basterds star turned chanteuse on this musical bow. Suggestive typically trumps explicit. Something to consider, Lady Gaga.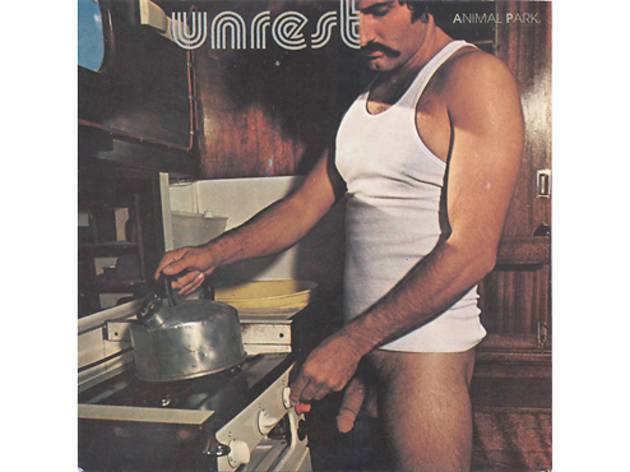 4/45
42. Unrest Animal Park (1994) Just a dude, making some tea. With no pants.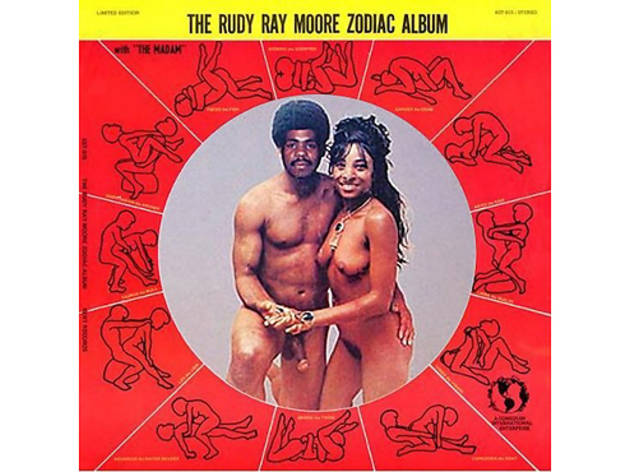 5/45
41. The Rudy Ray Moore Zodiac Album, a.k.a. The Madam and the Prince The Sensuous Black Women Meets the Sensuous Black Man (Unknown) Dolomite covers all the positions on this rare spoken-word LP. Fun fact: The first half of side B, "Astrological Trip Through the Signs of the Zodiac—For Men," was written by Rev. Billy Nightengale.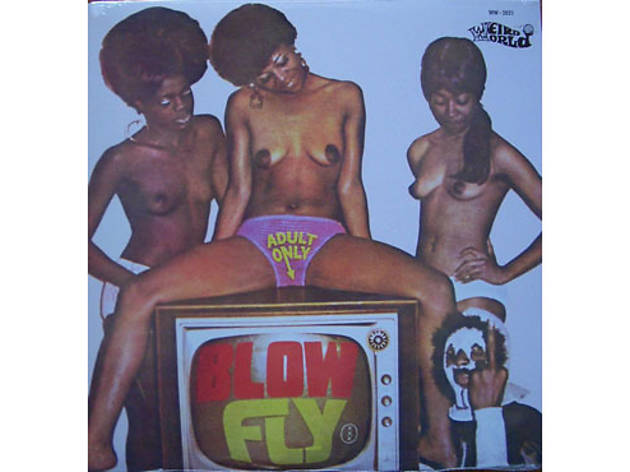 6/45
40. Blowfly Blowfy on TV (1974) The only album to feature the songs "Sesame Street," "Batman" and topless women, this early platter from the dirty disco oddball is just one of his many R-rated sleeves. Though, oddly, Electric Banana is rather tame.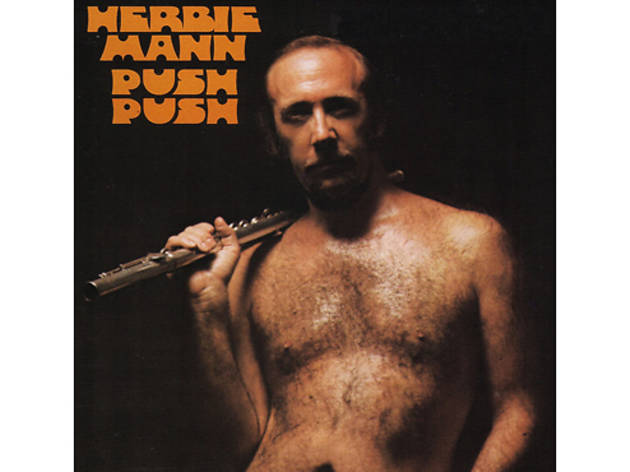 7/45
39. Herbie Mann Push Push (1971) A hirsute man topless on a jazz flute album? No object sums up the 1970s better. What's he gonna do with that flute?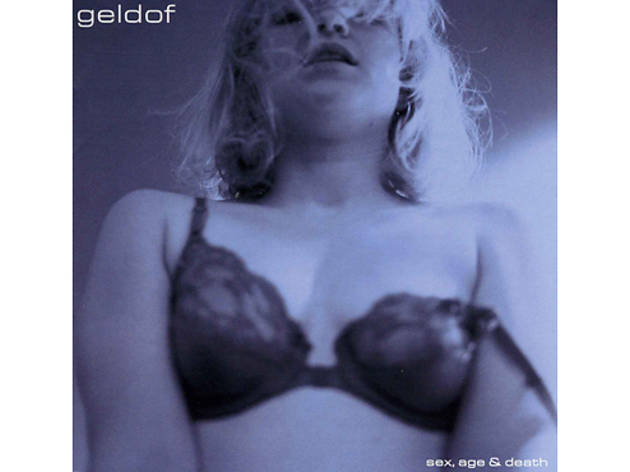 8/45
38. Bob Geldof Sex, Age & Death (2001) Featuring "Pale White Girls" and "My Birthday Suit." I think I need a bath.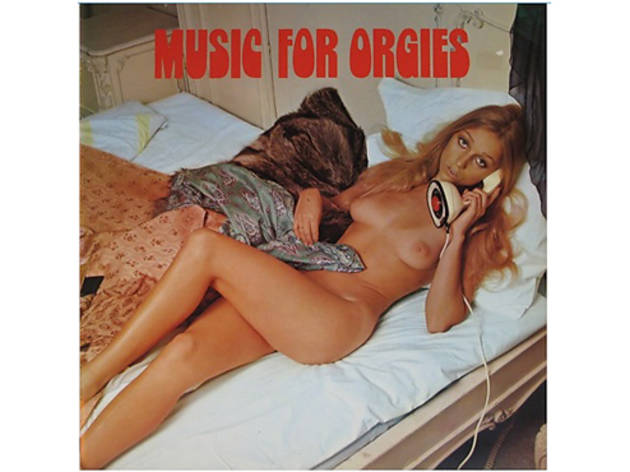 9/45
37. The Cash Maker Orchestra Music for Orgies (Unknown) This Belgian relic features "Fucking Tonight" and "Masturbation Time." It is classified as Easy Listening. Never change, Europe.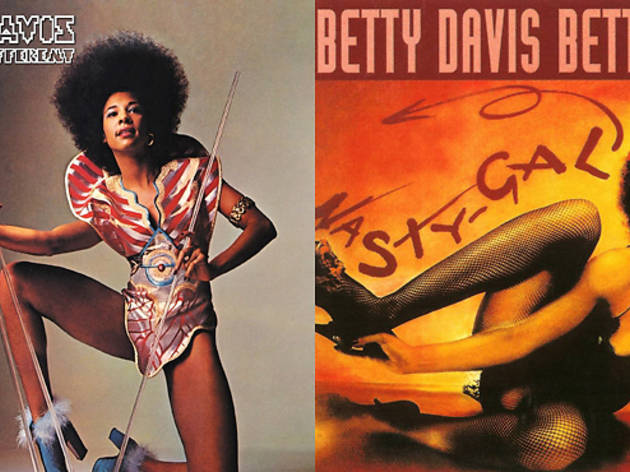 10/45
36. Betty Davis (tie) They Say I'm Different (1974) and Nasty Gal (1975) The cult funk goddess come off like Barbarella, before beating Trina at her own game a couple decades early.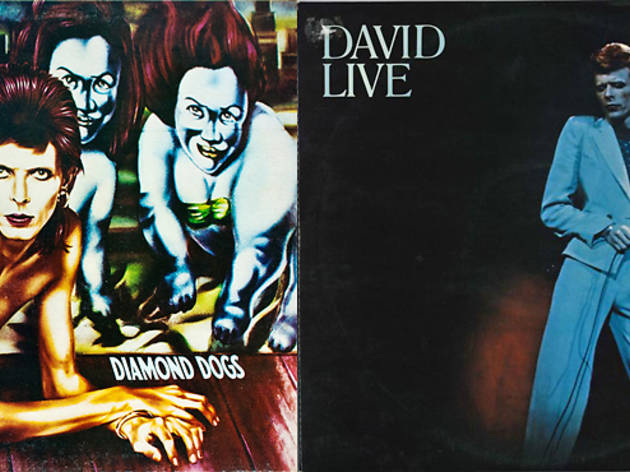 11/45
35. David Bowie Diamond Dogs and David Live (1974) The ever-morphing rock deity has always been a sexpot. But when push comes to shove, 1974 was his peak, as he transitioned from glam alien to Thin White Duke. But remember, kids, cocaine is a terrible thing.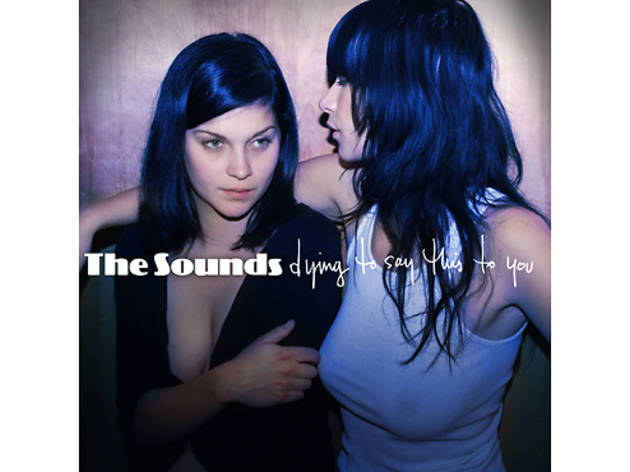 12/45
34. The Sounds Dying to Say This to You (2006) Leigh Lezark, left, a DJ from New York, poses with a bra-eschewing friend for the Blondie-like Swedish rock band.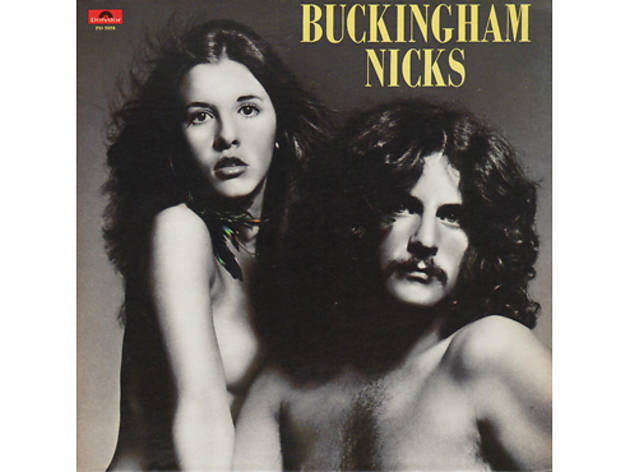 13/45
33. Buckingham Nicks Buckingham Nicks (1973) Before joining Fleetwood Mac, Buckingham and Nicks cut this lovely California pop record, on which they come off like that Will Ferrell SNL character who keeps talking about "my lover."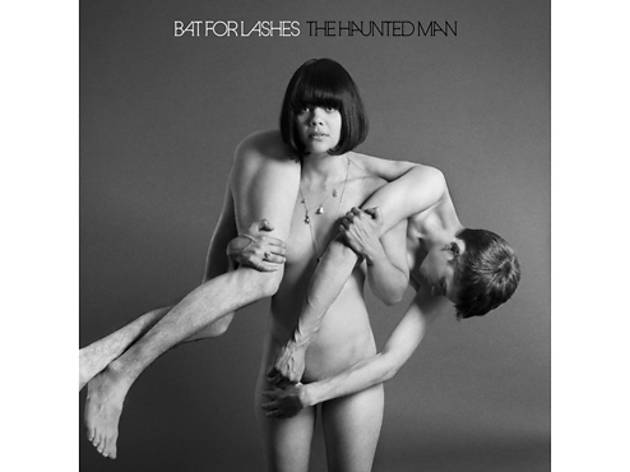 14/45
32. Bat for Lashes The Haunted Man (2012) Natasha Khan shows her strength in Ryan McGinley's Mapplethorpe-esque image. Oddly, the naked man stole never caught on.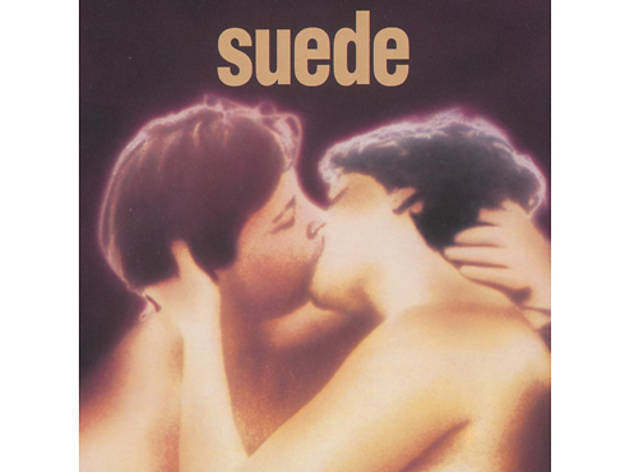 15/45
31. Suede Suede (1993) The androgyny of both kissers amps up this seminal glam revival.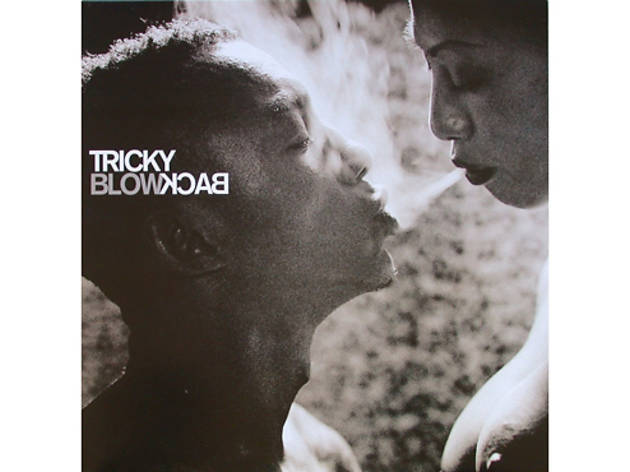 16/45
30. Tricky Blowback (2001) With his sandpaper purr and general shirtlessness, Tricky was the sex icon of 1990s trip-hop. The erotic smoke blowing made up for the fact that Ed Kowalczyk sings on the record. That guy is the anti-aphrodisiac.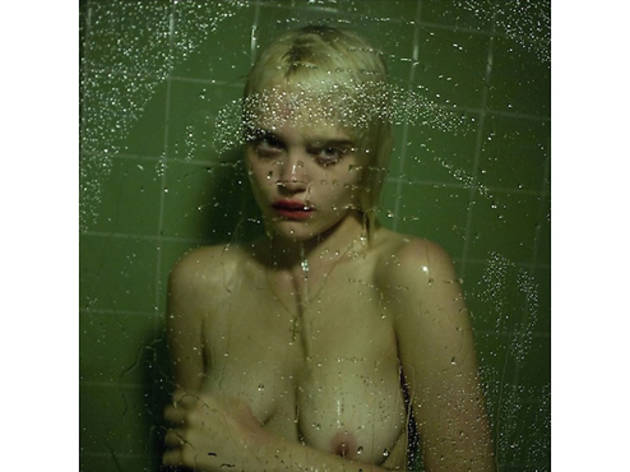 17/45
29. Sky Ferreira Night Time, My Time (2013) Shot by Gaspar Noé in a Parisian hotel shower, the bold cover image on Ferreira's debut throws fantasy at your face like a handful of cold water. It says, What, I'm naked, deal with it.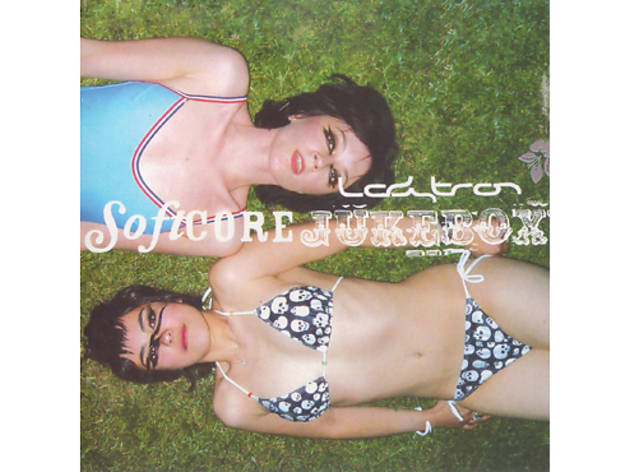 18/45
28. Ladytron Softcore Jukebox (2003) Helen Marnie and Mira Aroyo swapped synths for bikinis on what amounted to a commercially released mixtape.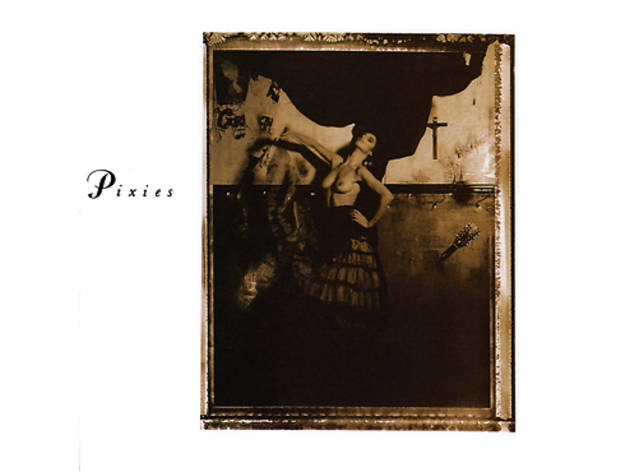 19/45
27. Pixies Surfer Rosa (1988) These were sneaky boobs. Like finding topless women inside a National Geographic. Impressively, it looks like Man Ray. In reality, it was shot in a pub across the street from the label.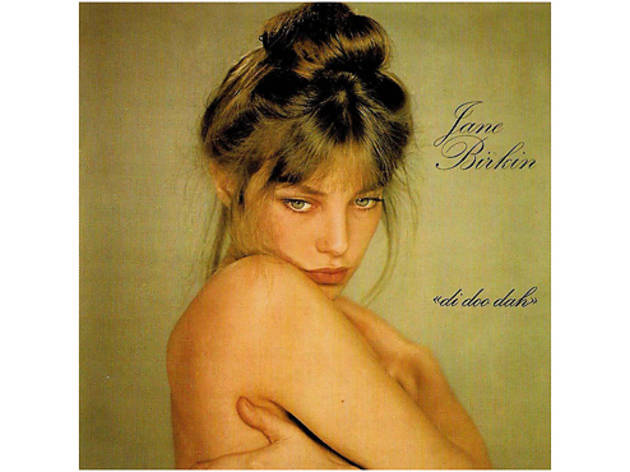 20/45
26. Jane Birkin Di Doo Dah (1973) This list could easily have been all French. Some of those could have been Serge Gainsbourg, too, though too many edge into creepy territory (Melodie Nelson, Lemon Incest). Nothing icky about Jane Birkin, though.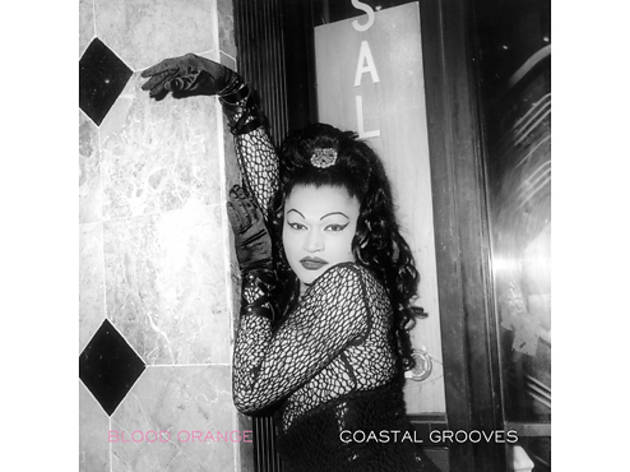 21/45
25. Blood Orange Coastal Grooves (2011) Inspired by Jennie Livingstone's doc on '80s ball culture, Paris Is Burning, Dev Hynes's debut as Coastal Grooves may have carried an underlying sadness, but there's no denying the beauty of the photographs that wrapped the package.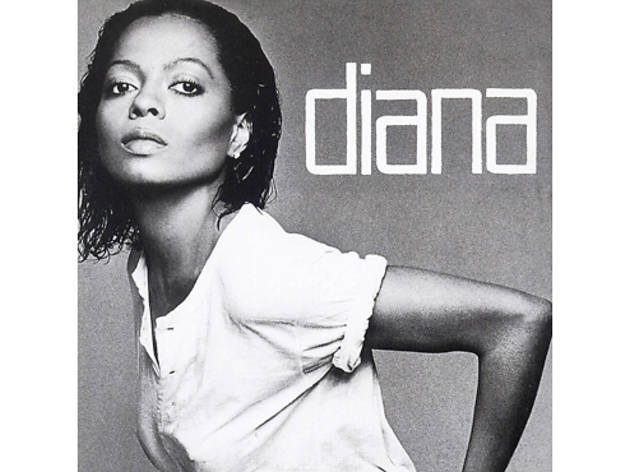 22/45
24. Diana Ross Diana (1980) Featured the hit song "I'm Coming Out," which could have been about showering, based on the cover.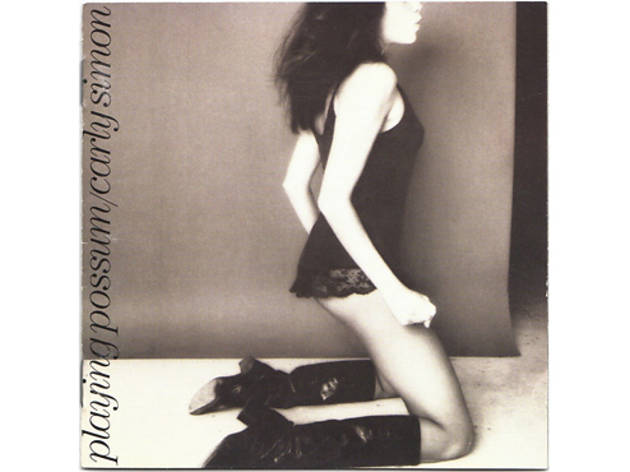 23/45
23. Carly Simon Playing Possum (1975) Take a moment to remember how stunning Carly Simon was under those giant shoulder pads.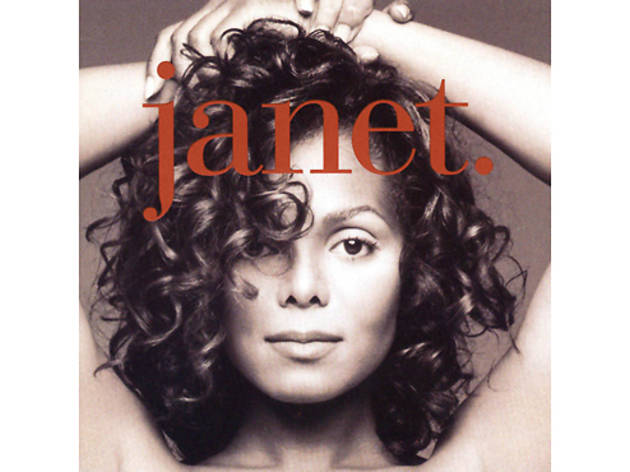 24/45
22. Janet Jackson Janet (1993) And now we enter the Women With Arms Over Their Head portion… This opened up into the infamous "man-band bra" poster, but you didn't need to see the full shot to know what was going on here.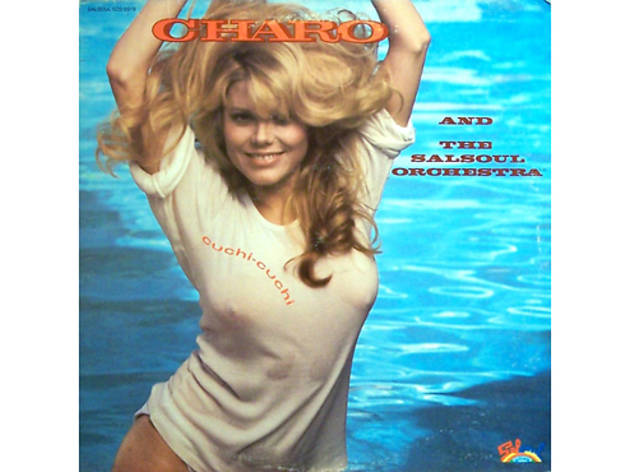 25/45
21. Charo and the Salsoul Orchestra Cuchi Cuchi (1977) She was the Sofia Vergara of her time.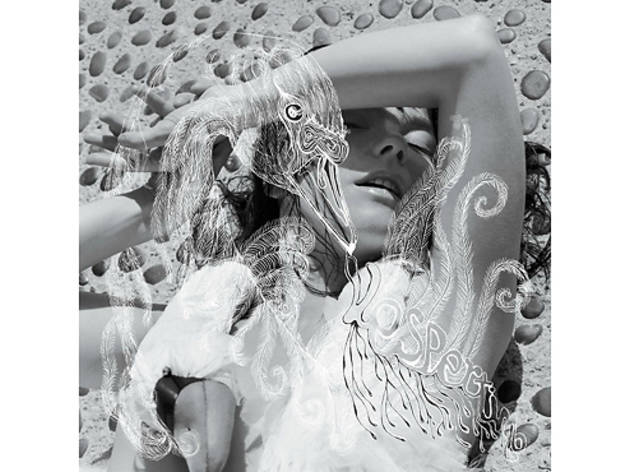 26/45
20. Björk Vespertine (2001) It is time to redeem the swan dress. The Icelandic diva's deeply, deeply sensual album deserves this ecstatic pose. Yes, Björk can make sex music. "Coccoon" is downright filthy.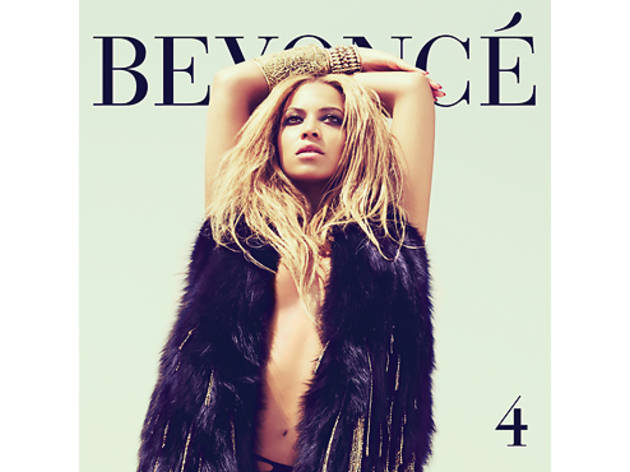 27/45
19. Beyoncé 4 (2011) Jay Z is a lucky, lucky man. Why collect Basquiats when you have that in your house?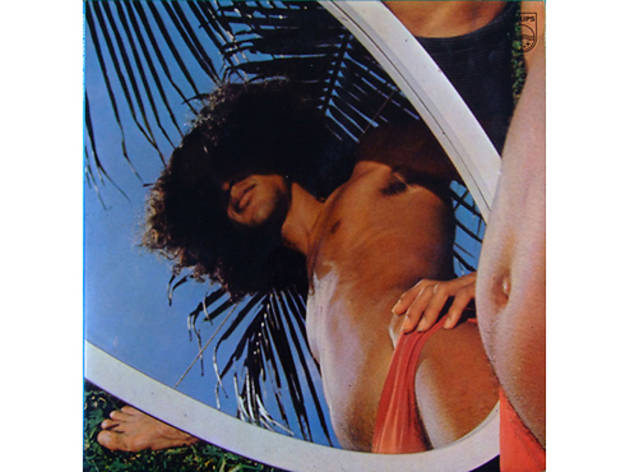 28/45
18. Caetano Veloso Araçá Azul (1973) Brazilians sure can pull off the banana hammock. They are the only ones.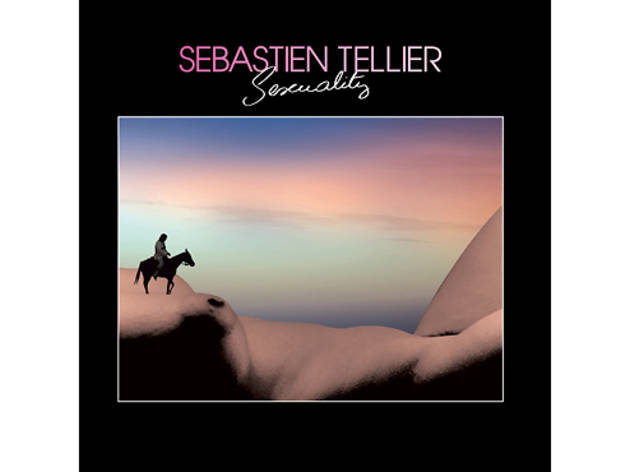 29/45
17. Sebastian Tellier Sexuality (2008) A sense of humor is sexy. And there is a tongue placed deeply in cheek (and elsewhere) on this sultry electro-pop platter. I don't have to tell you he's French.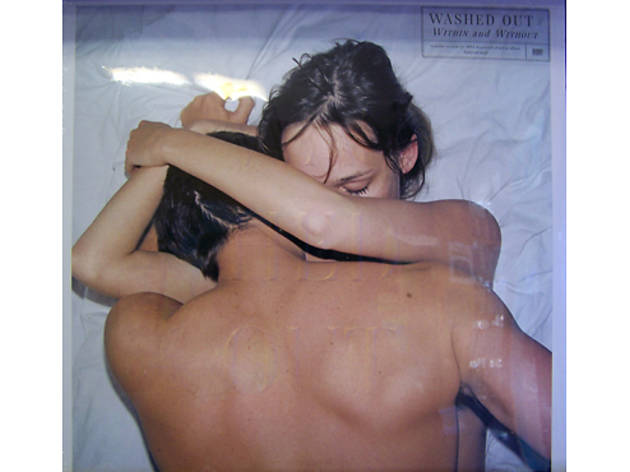 30/45
16. Washed Out Within and Without (2011) Oh, we all know what's going within and without. More proof that chillwave is just the next generation of porn soundtrack.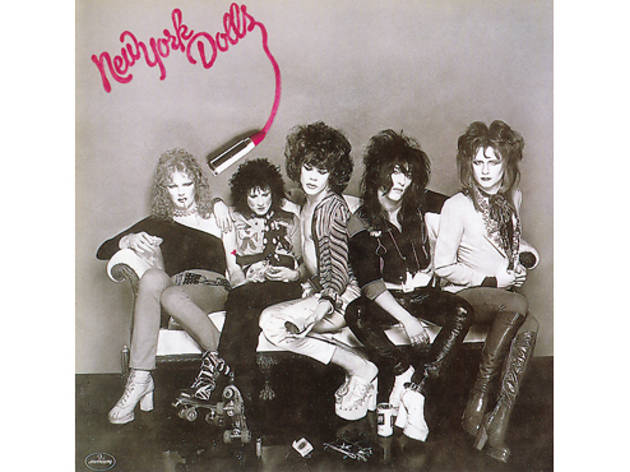 31/45
15. New York Dolls New York Dolls (1973) The radical drag must have melted prudes' faces in 1973. God bless the New York Dolls. They inspired acts like Poison, who just missed this list with Look What the Cat Dragged In.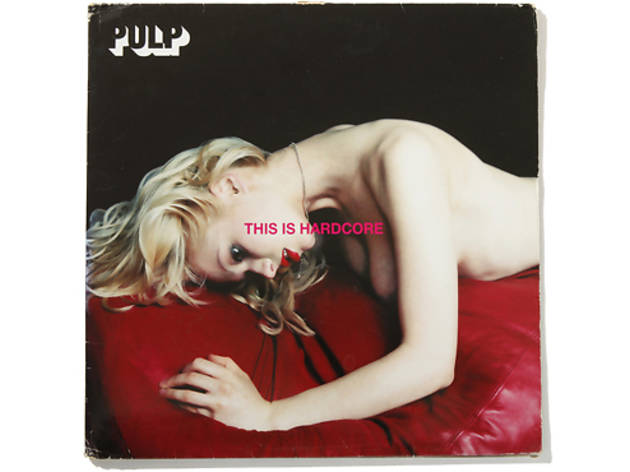 32/45
14. Pulp This Is Hardcore (1998) Always the most adult of the Britpop bands, Pulp followed up its breakthrough Different Class with this dark epic. The title track has Jarvis Cocker singing, "Oh, that goes in there, then that goes in there," like a bored porn director.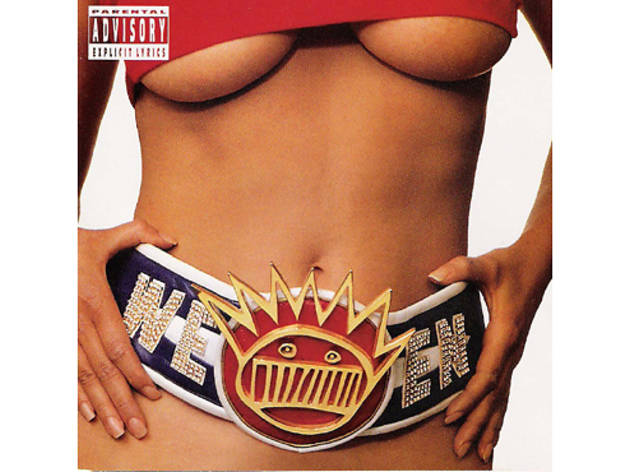 33/45
13. Ween Chocolate and Cheese (1994) The words Ween and sexy rarely show up in the same sentence. We wonder how many teens were hoodwinked into buying this off artwork alone before getting thoroughly distrubed by "The HIV Song"  and "Spinal Meningitis (Got Me Down)."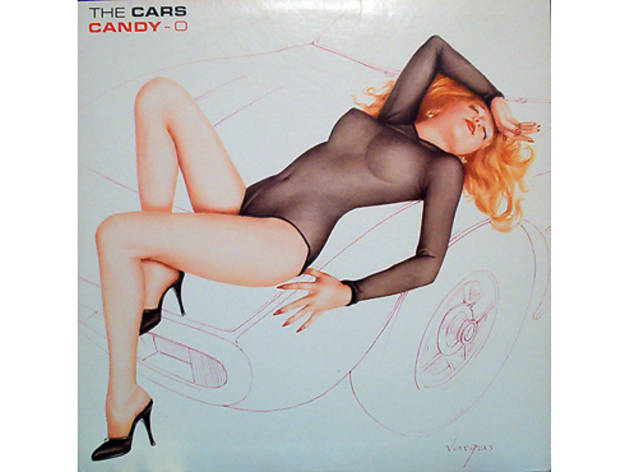 34/45
12. The Cars Candy-O (1979) Painted by 83-year-old pin-up master Alberto Vargas, the sophomore Cars record is the only non-photographic work to regularly appear on such a list.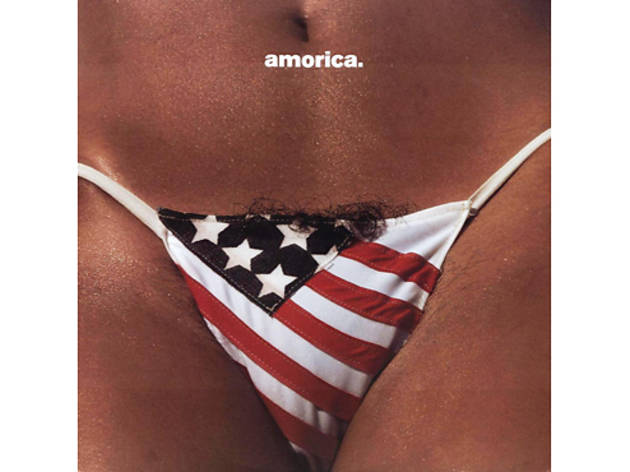 35/45
11. The Black Crowes Amorica (1994) Another case of big box retail censorship, the third LP from the Southern rock band showed up on Wal-Mart shelves as just a triangle of American flag on a field of black. It looked like the top of a soldier's grave. Like that's better? This cover has less pubic hair than a KFC meal, we're guessing.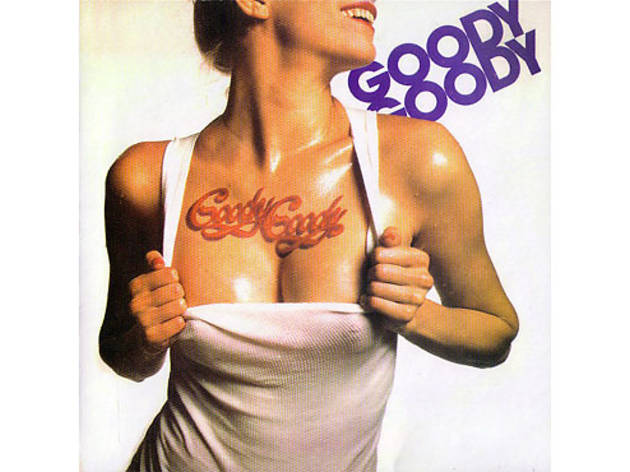 36/45
10. Goody Goody Goody Goody (1978) To all the stupid jocks who though disco was gay: Do you realize how less lonely you would have been in the dance clubs?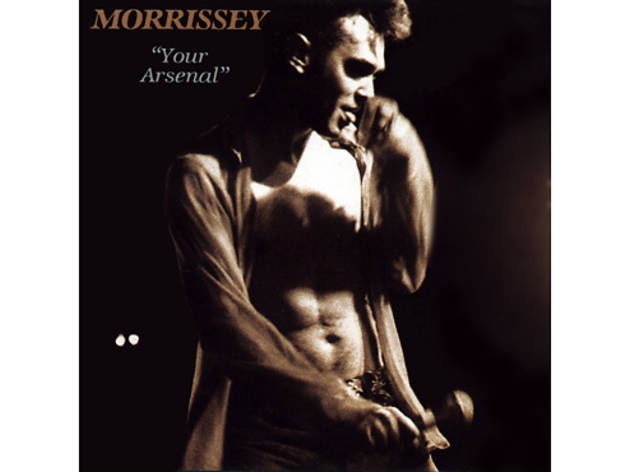 37/45
9. Morrissey Your Arsenal (1992) Now that he looks like an Italian gangster, it's easy to forget just how cut up Moz was in his prime. More like "The More You Ignore Me, The More I Do Sit-Ups." It's the tongue that really does it, though, right?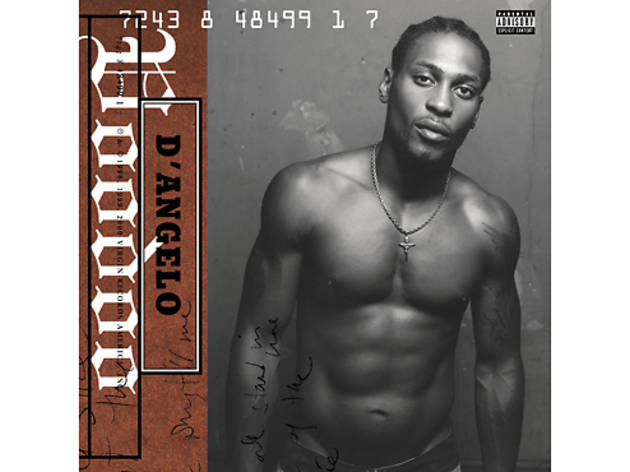 38/45
8. D'Angelo Voodoo (2000) There's a line at the end of Neighbors, where Seth Rogan tells Zach Efron, "Your torso is like a giant arrow that points towards your dick." All hail the true king of the torso dick arrows.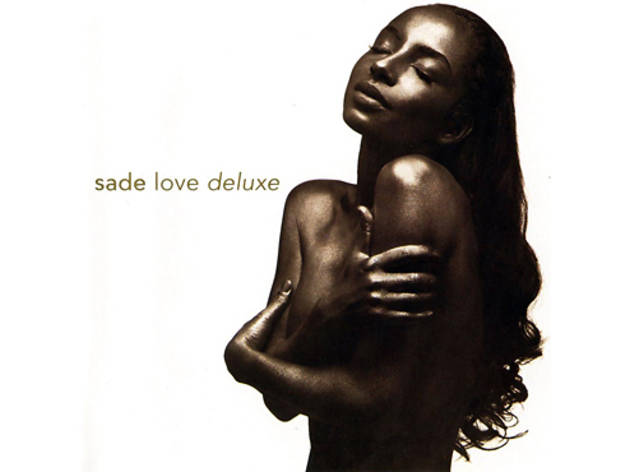 39/45
7. Sade Love Deluxe (1992) More evidence that the sexiness of the music within greatly affects the outer sexiness of the artwork. A Sade record will get you pregnant. Sade Adu is freakishly gorgeous and could have made this list in her fifties with Soldier of Love. But we tried to make it fair.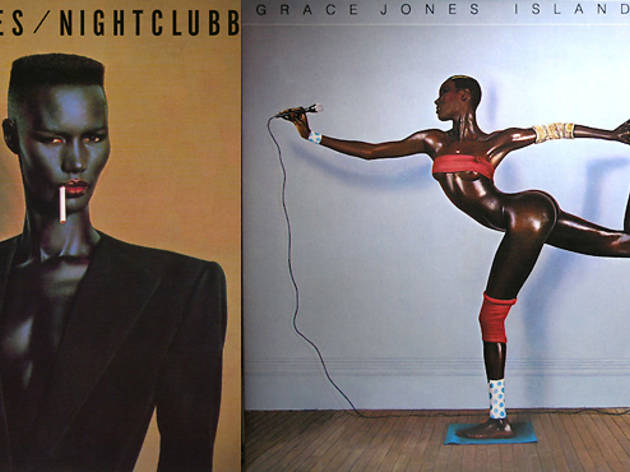 40/45
6. Grace Jones (tie) Island Life (1985) and Nightclubbing (1981) The Jamaican model was a work of art, a statue. The early career retrospective Island Life is Michaelangelo's David meets Get Physical. We include Nightclubbing to prove she oozed sexy cool just as easily wrapped up.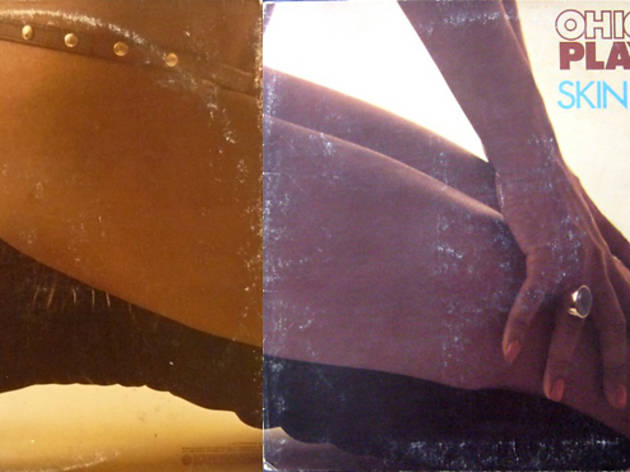 41/45
5. Ohio Players Skin Tight (1974) …or any of 'em, really. Fire, Honey, Ecstasy, Pain. The Players pioneered the funk sleeve and sex pinup. The tease of this gatefold edges out the overt gestures of the others, though.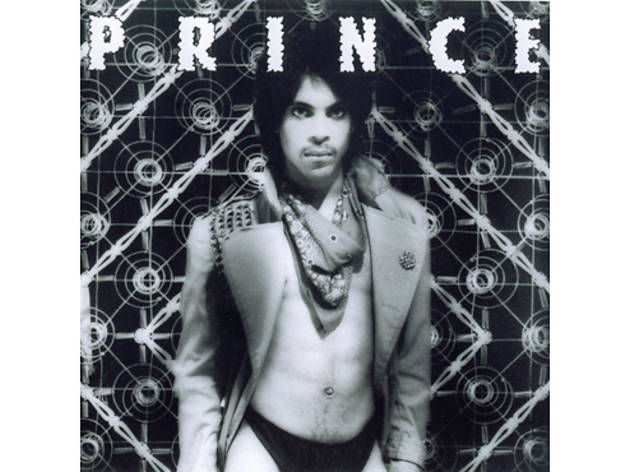 42/45
4. Prince Dirty Mind (1980) The insert poster from Controversy deserves this spot, but that's not a cover, is it? Released at the peak of macho arena riffage, this breakthrough from Minnesota's little wonder showed that not all rock & roll need be for adolescent boys.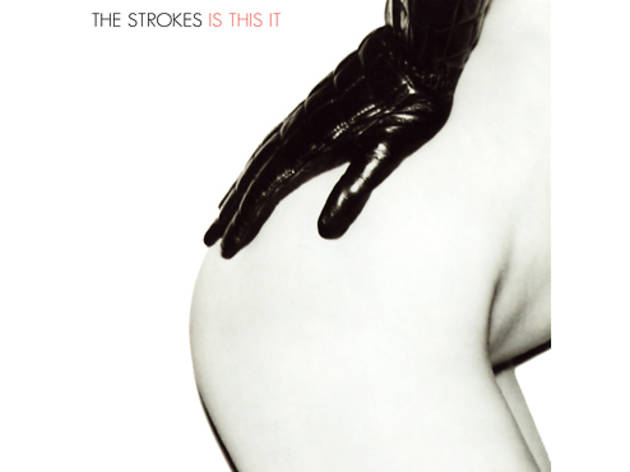 43/45
3. The Strokes Is This It (2001) Many made Spinal Tap "Smell the Glove" jokes when this hit the shelves—everywhere but the United States. RCA chickened out and replaced the bare hip with an image of a fractal for puritanical American shoppers. Thousands of us replaced the cover with the original for our MP3 players.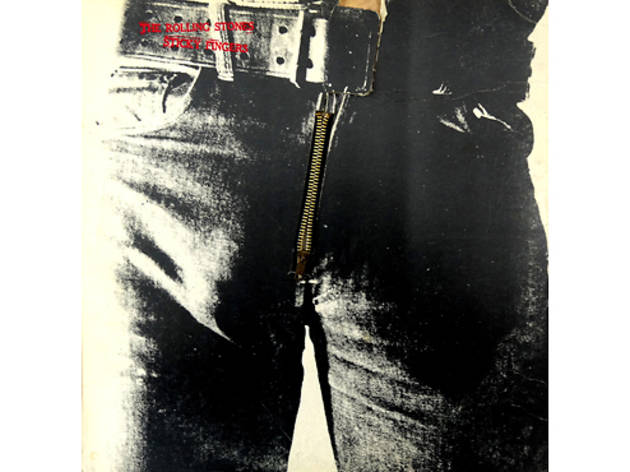 44/45
2. The Rolling Stones Sticky Fingers (1971) Andy Warhol hid a banana under a peel for the Velvet Underground, but we're uncertain what sort of produce is packed under the zipper of this Stones masterpiece. The working zipper scratched some LPs. It was worth it. The title inspired this dirty disco classic as well.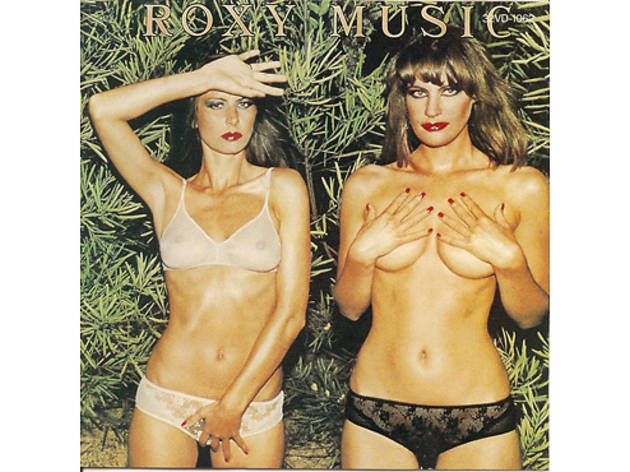 45/45
1. Roxy Music Country Life (1974) Bryan Ferry's elegant glam crew gave us so many to choose from. Jerry Hall crawling on the cover of Siren. The torn red dress of Stranded. The javelin girls of Flesh + Blood. But Country Life is the first sleeve that comes to mind when someone says "sexy cover."
The 45 sexiest album covers of all time
Flip through steamiest, most seductive record sleeves in music. You will believe that Barbra Streisand can be sexy.
Sexiness is largely subjective. One person's sexy album cover might be another's buzzkill. Though everyone can agree that Prince is the bomb. What struck us when looking at other lists of sexy album covers was just how boob-heavy they were. So we looked to balance that out. With penises.
Another principle we adhered to: Sexy music increases the sexiness of the artwork. The allure in images of D'Angelo and Sade is juiced up by the bedroom music wrapped inside. Which is why something like, say, Sugar Ray Lemonade and Brownies will not be found here. Sugar Ray is not sexy. Please do not try to have sex to Sugar Ray.
Oh, by the way, NSFW warning.
More great album covers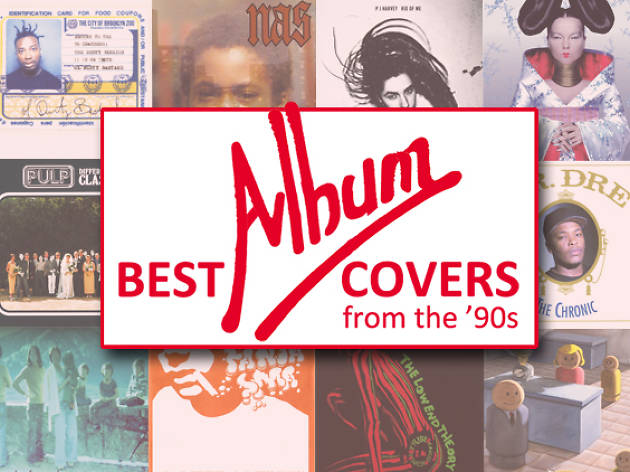 From the Nirvana baby to Ol' Dirty Bastard, these are our favorite record (okay, CD booklet) covers of the 1990s.
See more in Music & Nightlife