Kim Kashkashian - Kurtág/Ligeti: Music for Viola | Album review
Viola virtuoso finds beauty in extremes.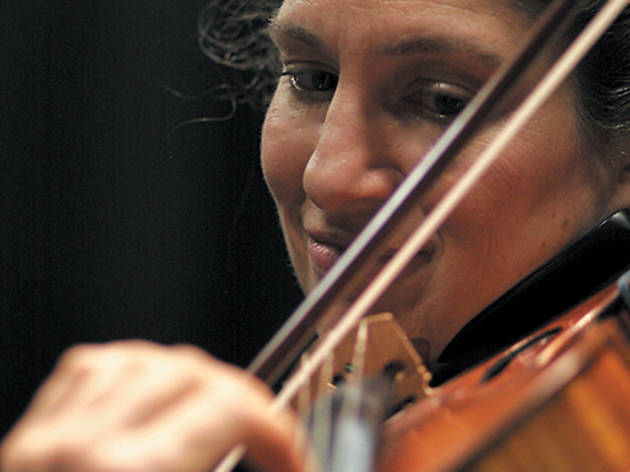 The latter half of the 20th century in classical music was nothing if not an exploration of the beauty to be found in realms beyond that of consonant tonality and traditional lyricism. New compositional vernaculars require fluent translators, and concert soloist Kim Kashkashian "speaks" Kurtág and Ligeti with the eloquence of a poet laureate. For her latest release, Music for Viola, the Armenian-American exquisitely executes György Ligeti's vocabulary of extremes and György Kurtág's concise sonic fragments in one of the year's most exceptional albums.
Fans of Max Richter's 24 Postcards in Full Colour will be drawn to the Kurtág portion of Music for Viola with "Signs, Games and Messages." In a series of 30-second to five-minute turgid miniatures, Kashkashian expertly capers among the sound worlds of memoria, homages and esoteric "signs." Take the fifth movement, "Chromatically saucy," in which fleet spiccato cells alternate with metallic ponticello slurs before exploding into chasmic chords spanning the far reaches of the instrument. The performer has mere microseconds to shift into each new technique, yet Kashkashian never allows physical difficulty to interrupt the musical intent.
The new-music specialist's unerring through-line is equally evident from the opening microtonal ascent of Ligeti's Sonata for Viola Solo. For the work's "Lamento" movement, Kashkashian unflinchingly traverses the extremes of the fingerboard, drawing out the wrath with which Ligeti infuses his lament. The beauty here may be unfamiliar to some, but it's nonetheless inescapable in the hands of this alto-clef interlocutor.