Third Coast Percussion - John Cage: The Works for Percussion 2 | Album review
Opt for the DVD edition, to witness 3CP beating the guts out of a historic home and proving John Cage to be funky.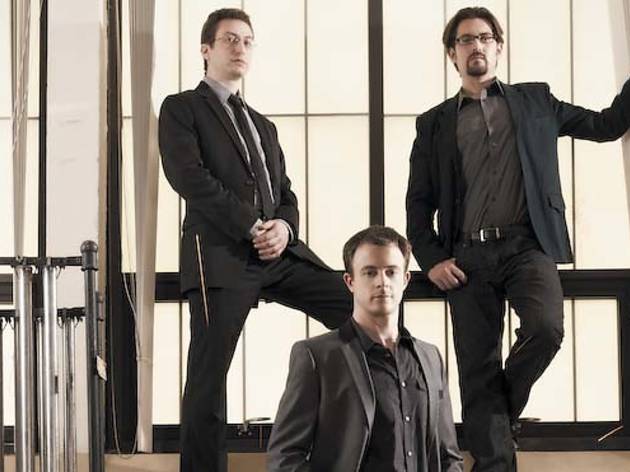 The Works for Percussion 2 reminds us just how undeniably groovy John Cage's percussion canon can be. In "Third Construction," 3CP moves beyond precision to nimbly demonstrate the mesmerizing quality of Cage's rotating rhythmic structure. David Skidmore breaks into an ecstatic, double-fisted kashishi breakdown, as Peter Martin shoots blasts from a conch shell.
The apex is reached in the final four tracks, "Living Room Music." Filmed within the red steel rib-cage of the Ruth Ford House in Aurora, the local quartet of Skidmore, Martin, Robert Dillon and Owen Clayton Condon strike floor lamps, handrails and walls with spoons, spatulas and hands. Martin taps out a rhythm of bleeps on a laptop's space bar. For these details, opt for the DVD package over the CD-only version. Artfully captured on video and masterfully performed by 3CP, the sophomore album deserves an emphatic water-gong crash of approval.
Third Coast Percussion plays St. James Episcopal Cathedral Thursday 21 and Tuesday 26.