Stay in these amazing Airbnb Madison homes
If you're booking a weekend getaway to Wisconsin's capitol, consider one of these top Airbnb rentals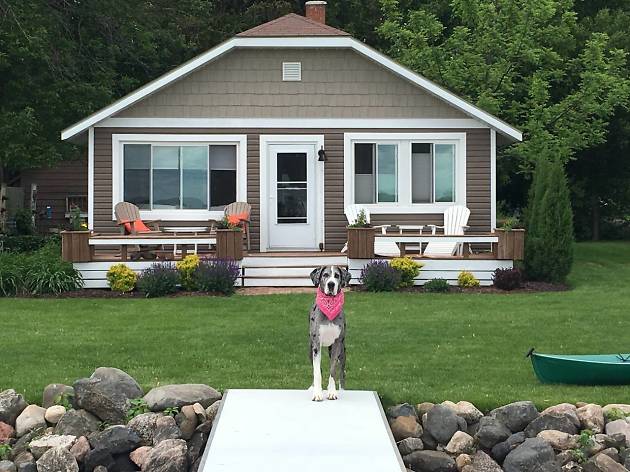 Located just three hours north of Chicago by car, Madison, Wisconsin, offers football, food tours and music festivals year-round. There's biking and hiking, award-winning restaurants and plenty of beer brewed in town, making Madison a delightful destination. Whether you're driving up for a Badgers game or looking for some fall fun outside the city, pass on pricey hotels and see what these Madison Airbnbs have in store.
Best Airbnb Madison rentals
Courtesy Airbnb
For an upscale stay, check out this newly-renovated one-bedroom property near Willy Street. The cozy 500-square-foot guesthouse is equipped with parking, Wi-Fi, heated floors, a smart TV and a welcome basket filled with local goodies from the host. With bakehouses and breweries within walking distance, this is a suite selection for a quick weekend trip.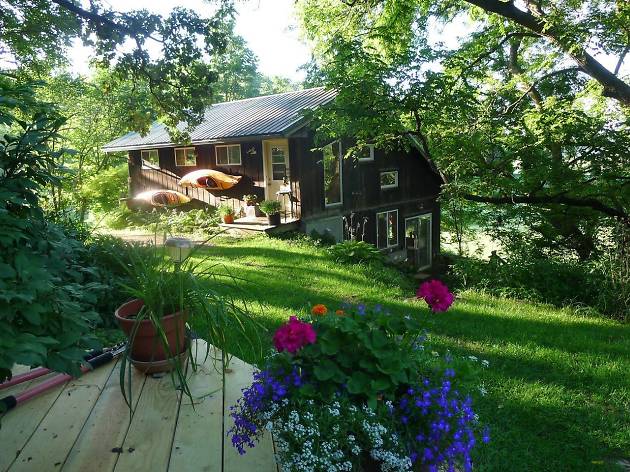 Courtesy Airbnb
Scenic countryside studio
Craving a countryside escape? This eclectic art studio is perfect for a creative hiatus from the daily grind. Located just 30 minutes west of Madison, this rental boasts an intimate deck overlooking a horse pasture, a picturesque barn and plenty of fresh air. The only catch: The guesthouse has no running water, so you'll have to head to the main property to shower and use the kitchen (oh, and access Wi-Fi). Perfect for an unplugged retreat.
This spacious, historic home is a straight shot north of the beautiful State Capitol building and includes stellar views of Lake Mendota. Take in the sunset from the backyard or sip your morning coffee in the sunroom. For a lakeside vacation with a small group, this is a chic choice.
You might not be able to afford a penthouse in Chicago, but that's what vacations are for. This two-bedroom home sleeps six and includes a whopping three patios that overlook the Capitol. Despite its proximity to University of Wisconsin–Madison and other nearby city landmarks, the indoor fireplace may keep you and your cohorts indoors all weekend.
Courtesy Airbnb
Book this four-bedroom abode and you'll be within driving distance of campus, Lake Mendota and several Wisconsin ski areas. Better yet, there's a wooded conservancy next door, making it an excellent destination for active travelers who want to start the day off with a quick hike. And with seven beds throughout the home, you can bring the whole crew for a football game.
Courtesy Airbnb
This charming 1930s cottage sits southeast of Madison, offering rest and relaxation on Lake Kegonsa. The quiet waterfront is perfect for a short weekend getaway filled with kayaking, swimming and fishing. With just two bedrooms, this place is ideal for couples or small groups. Don't forget to write about your stay in the host's guest journal, one of many features that keeps this home's five-star rating going strong.
Courtesy Airbnb
This modern, minimalist rental could be mistaken for a New York City highrise rather than a campus apartment building. It's located in the heart of Madison, within walking distance of museums, shopping and beaches, depending on the season. Reviewers call it a welcoming and comfortable Airbnb that's ideal for solo travelers and couples.
Courtesy Airbnb
This rustic, rooftop-equipped space sleeps up to seven guests and offers wondrous views, comfort and amenities between Madison's two large lakes. The owners have accounted for every detail including stunning hardwood floors, a slate-tiled shower and central heating. There's even a personal work space, in case you have emails to answer during your time away.