The 17 best Chicago movies
From the gangster flicks to coming-of-age stories, here are the most memorable movies ever made about Chicago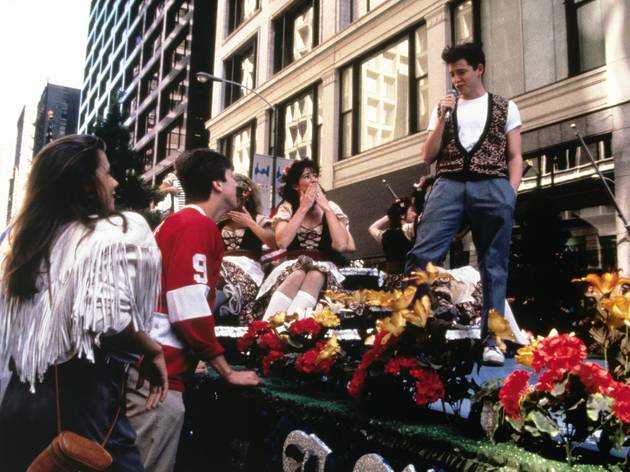 The Chicago area has long served as a muse for film production, from the silent movie days of Essanay Studios to the golden era of John Hughes' suburban Brat Pack flicks and beyond. Even though Chicago movies run the gamut in terms of quality (sorry to any fans, but we're gonna pretend we never watched The Dilemma), it's still an undeniable thrill to watch familiar streets and places get the star treatment, and to catch the best Chicago attractions all gussied up for the big screen. But which films will go down in history as being the best made about (or in) our city? We took a look at the vast library of Chicago movies and cobbled together the top selections, both iconic and otherwise. For your viewing pleasure, here are the best Chicago movies.
RECOMMENDED: The best things to do at home in Chicago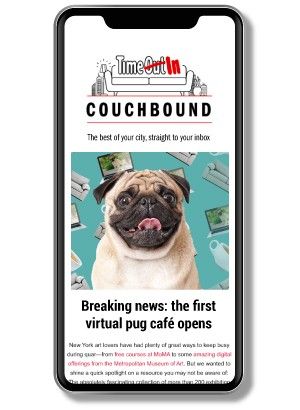 An email you'll actually love
Sign up to our Couchbound newsletter and bring the city to your sofa
Subscribe now
The best Chicago movies
1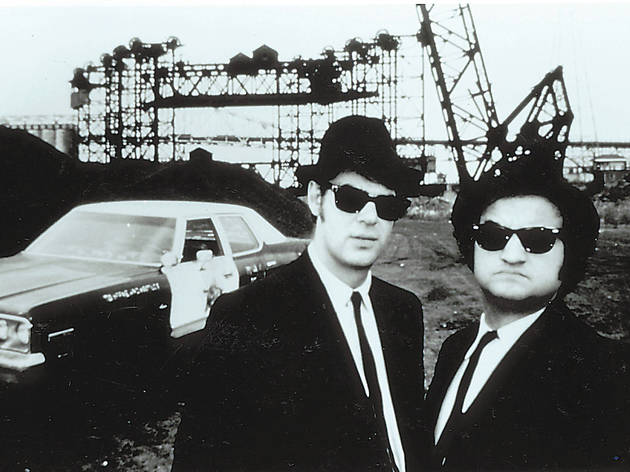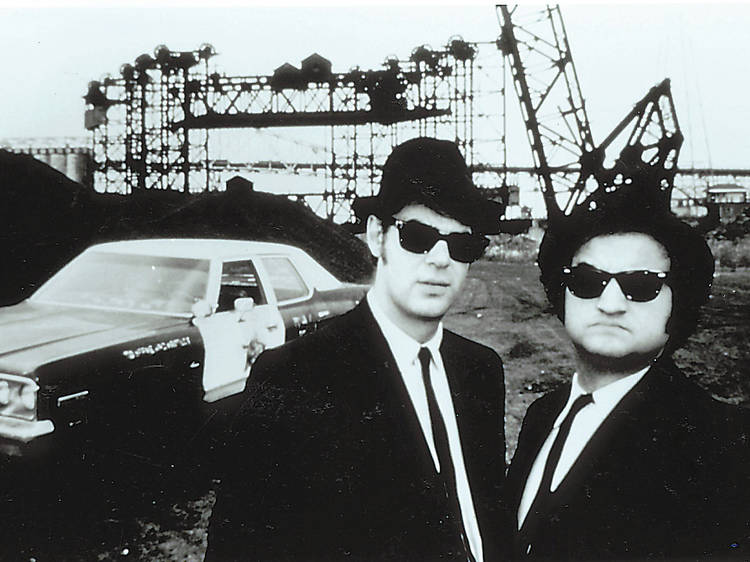 Photograph: Courtesy Universal Pictures
The Blues Brothers (1980)
From its depiction of the bustling, late '70s Maxwell Street flea market to a climactic chase sequence that winds through Lower Wacker Drive to Daley Plaza, The Blues Brothers is a loving homage to John Belushi's hometown. The film's soundtrack reaches beyond the city's limits, including tracks by Ray Charles, Aretha Franklin and James Brown, who also appear in cameo roles. Jake and Elwood's journey takes them many places throughout the rollicking musical comedy, but the vivid portrait of the pair's "Sweet Home Chicago" is what makes it memorable.
2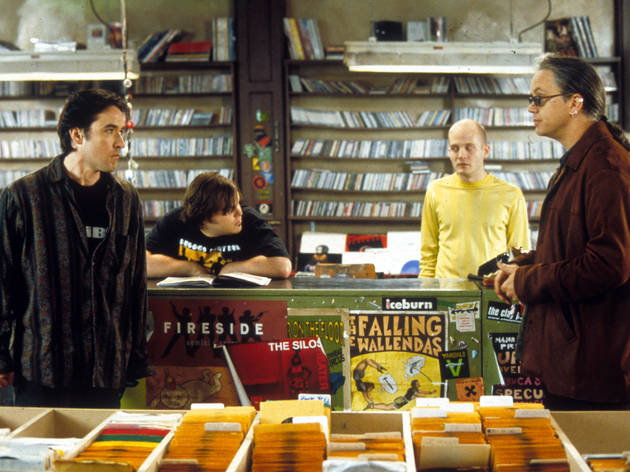 Photograph: Moviestore/Shutterstock
John Cusack transferred the action of Nick Hornby's novel, about a man-child record store owner whose rock-snob music knowledge is no help in saving his failing relationship, from London to Chicago. With screenwriting partners D.V. DeVincentis and Steve Pink (like Cusack, Chicago-area natives), Cusack set up protagonist Rob Gordon's shop in a storefront at Milwaukee Avenue and Honore Street, next door to Nick's Beer Garden and down the block from Reckless Records at the height of Wicker Park's boho moment. There are references to local record labels Wax Trax!, Touch and Go and Drag City, authentic gig posters from Chicago venues like Schubas, and scenes shot at Double Door, Green Mill and Lounge Ax. High Fidelity makes it easy to believe that Rob and his friends were an authentic part of Chicago's '90s music scene, without hitting you over the head with landmarks recognizable to non-locals. That's why this pic about an obsessive maker of top-five lists tops ours.
3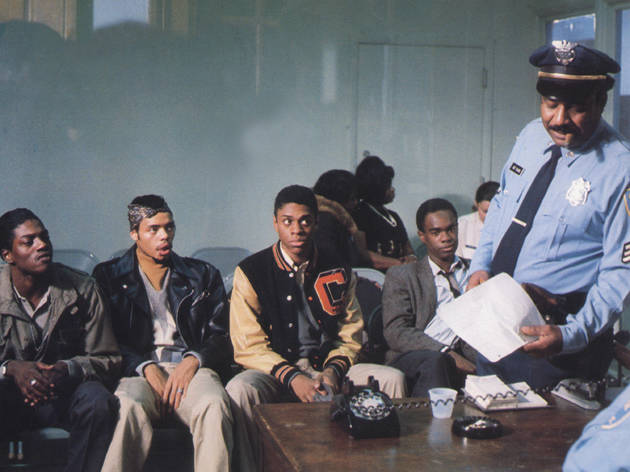 Photograph: Aip/Kobal/Shutterstock
Often described as a "black American Graffiti," Cooley High looked back with nostalgia on the early '60s at the real-life Old Town high school that was largely fed by the Cabrini-Green housing project. A seminal African-American coming-of-age movie and a touchstone for a generation (or more) of Chicago kids, it was also the loose basis for the late-'70s TV sitcom What's Happening!!
4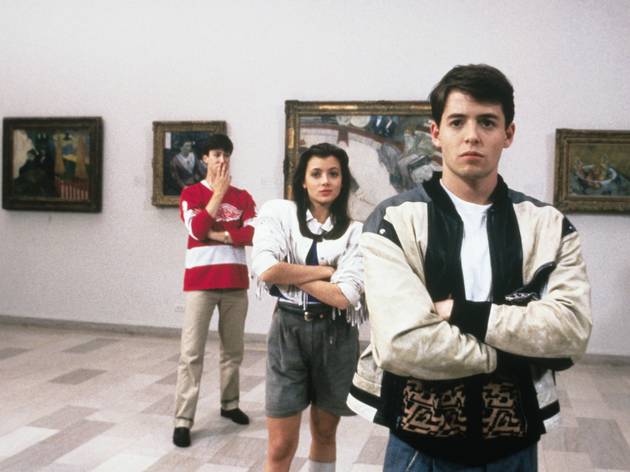 Photograph: Courtesy Paramount Pictures
Ferris Bueller's Day Off (1986)
Ferris Bueller is up to no good in this '80s John Hughes classic, in which the high school senior plays hooky and gets into all kinds of trouble with friends as they run around downtown Chicago, including stopping for a little tour of the Art Institute of Chicago, catching a Cubs game and riding center stage in a downtown parade. The next time you watch Ferris (Matthew Broderick) wreak havoc on almost everyone around him, also keep your eyes peeled for great shots of the Chicago Board of Trade, Lake Shore Drive and Willis Tower, among other sites.
5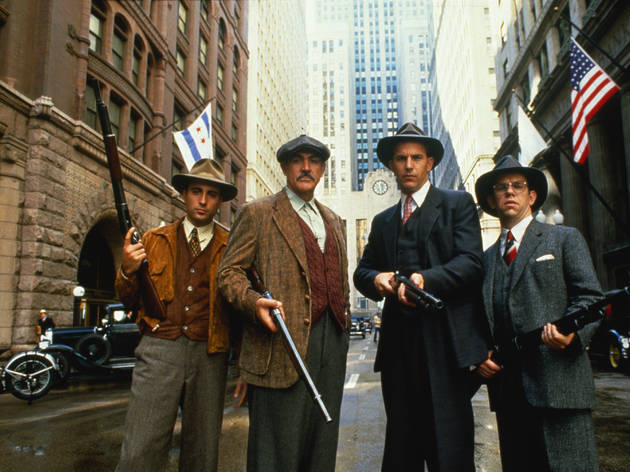 Photograph: Courtesy Paramount Pictures
Brian De Palma's 1987 take on the dueling forces of Al Capone (Robert DeNiro) and Eliot Ness (Kevin Costner) has a screenplay by Chicago scribe David Mamet; the creative team's vision is full of violence and style—witness the famous scene in which the pair turn a Union Station shootout into an homage to Eisenstein's Battleship Potemkin; for nearly two and a half minutes all you hear in the soundtrack are gunshots, Ennio Morricone's urgent score, and the sound of a baby carriage's wheels speeding down a staircase.
6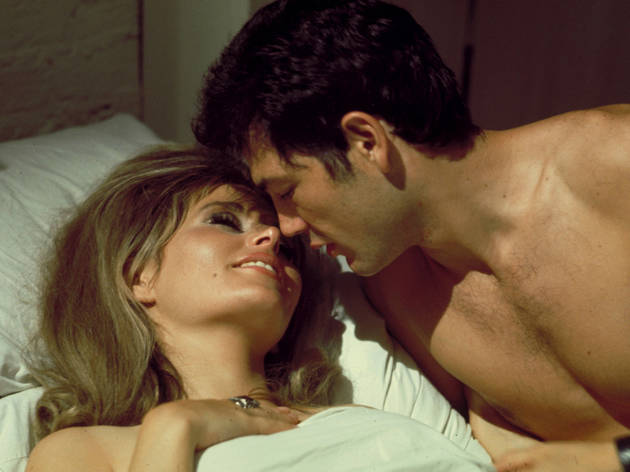 Photograph: Courtesy Paramount Pictures Corp
John Cassellis (Robert Forster) is a hardened TV news cameraman who manages to keep his distance while he captures daring footage of a nation in the throes of violent change. He maintains this professional detachment when he covers the social unrest in Chicago surrounding the 1968 Democratic National Convention. But when he discovers that the TV network has been quietly cooperating with the FBI, the enraged Cassellis realizes that he too must join the fight against the establishment.
7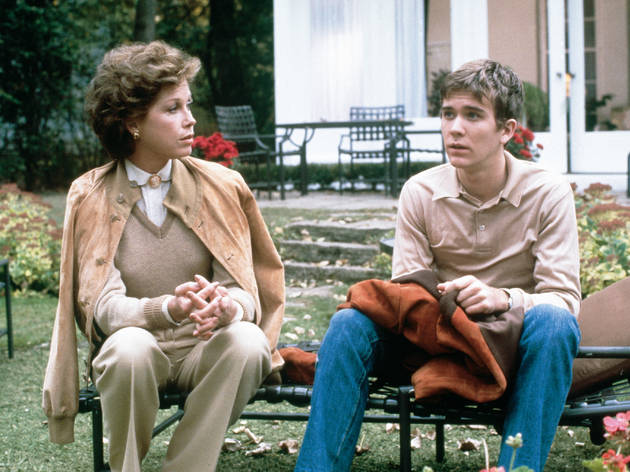 Photograph: Courtesy Paramount Pictures Corp.
Robert Redford's directorial debut, filmed largely on the North Shore, follows a family reeling from the accidental death of their son. Timothy Hutton won an Oscar as tormented teen Conrad, blaming himself for his brother's death; Mary Tyler Moore got a nomination as his ice-cold mother, who blames him too. The subject material may be difficult to identify with, but the scenery of suburban Lake Forest is easily recognizable.
8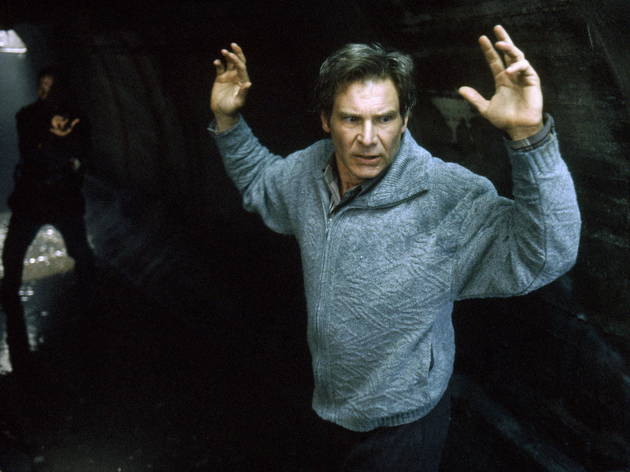 Photograph: Courtesy Warner Bros.
An incredibly frantic Harrison Ford portrays a Chicago doctor accused of killing his wife, with a crew of U.S. marshals, led by Tommy Lee Jones, hot on his trail. Although much of this chase thriller was shot in North Carolina, some of its most rollicking action sequences feature a rolodex of Chicago landmarks, from city hall to the St. Patrick's Day Parade (in which then-Mayor Richard M. Daley and state attorney general Roland Burris make brief cameos).
9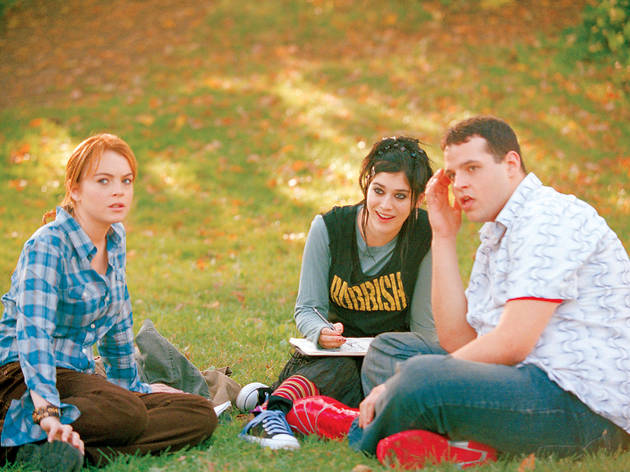 Photograph: Courtesy Paramount Pictures
Tina Fey's first feature film was this inventive and instantly iconic teen comedy, set at the fictional North Shore High School (sources alternatively cite its inspiration as Evanston Township High School or Winnetka's New Trier High School) and partially informed by Fey's time working a day job in Evanston while studying at Second City.
Set in the now-demolished Cabrini-Green public housing projects on Chicago's Near North Side, Candyman follows a young graduate student investigating an urban legend that describes a killer armed with a hook. The thriller is filled with shocking plot twists and grisly murders, but the most interesting aspect of the movie might be its footage of Cabrini-Green—Candyman features scenes shot within the housing projects. Plus, the latest sequel (written in part by Jordan Peele) is coming out later this year, so now's the perfect time to rewatch.
11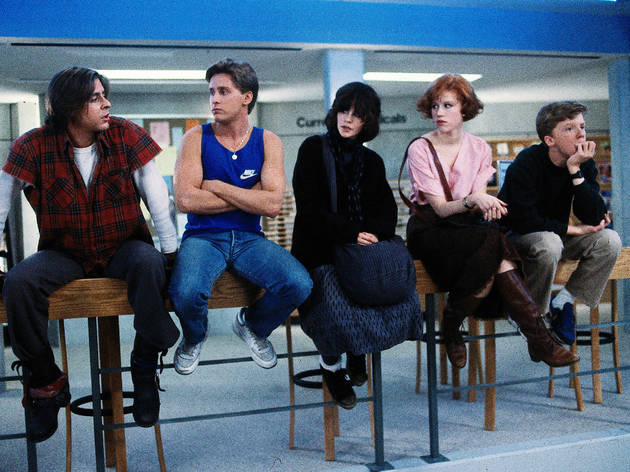 Photograph: Courtesy Universal Studios
The Breakfast Club (1985)
The famous movie with six kids stuck in their school's library for detention takes place in the city's suburbs—the library is modeled after the one belonging to Maine North High School, which closed prior to the filming. Fun fact: The school makes an appearance in another famous film, Ferris Bueller's Day Off. As for that final fist pump, well, that was filmed on the school's football field too.
12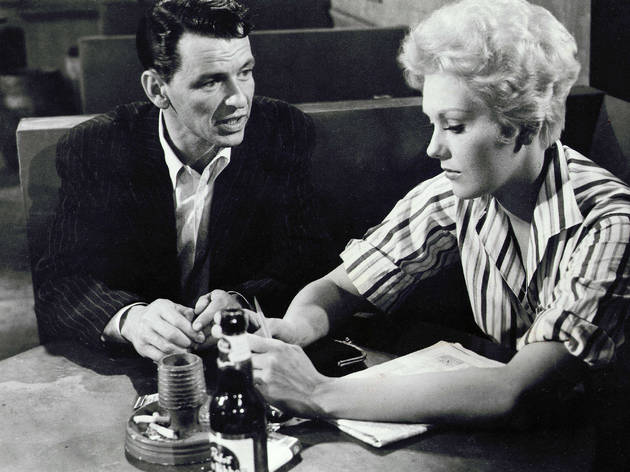 Photograph: Courtesy United Artists/Kobal/Shutterstock
The Man With The Golden Arm (1955)
Based on the Nelson Algren novel of the same name, this 1955 drama casts Frank Sinatra as a heroin-addicted drummer—scandalous subject matter for the time. Newly released from prison, Sinatra's character reunites with his wife at the couple's home on the North Side of Chicago and attempts to get an audition with a band. Though it was shot in a studio instead of on location in Chicago, Sinatra's powerful portrayal of a man grappling with addiction places this film among his most essential on-screen appearances.
13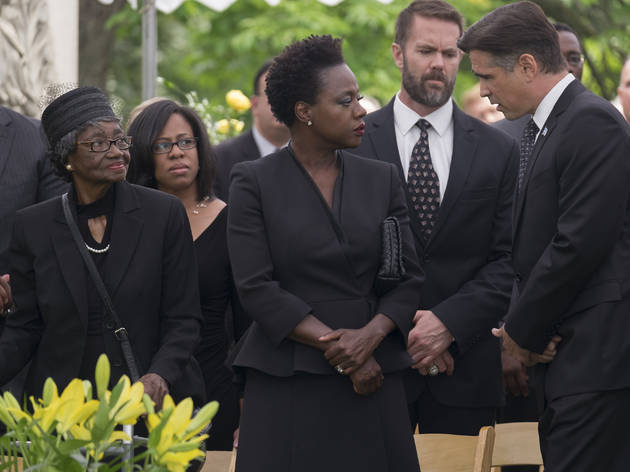 Photograph: Courtesy Twentieth Century Fox
An embattled Chicago Teachers Union delegate (Viola Davis) rallies a group of widows—their husbands recently killed in a robbery gone awry—to steal $5 million from the home of a wealthy South Side political family in order to pay back a local crime boss. Co-writers Gillian Flynn (of Gone Girl fame) and Steve McQueen cook up a stylish tale of grim determination and dirty aldermanic politics, complete with sweeping shots of the lake and skyline.
14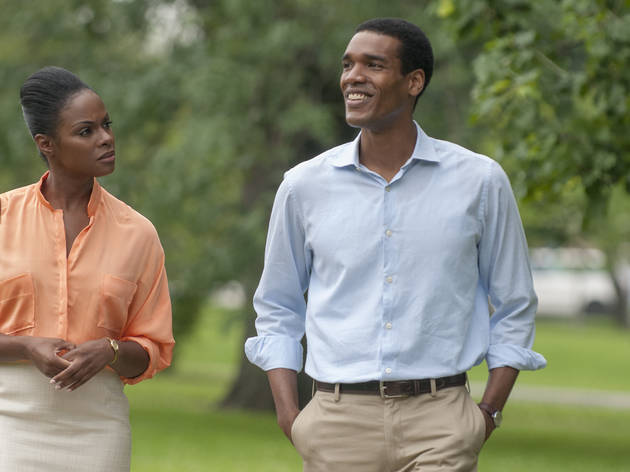 Courtesy Miramax/Matt Dinerstein
Southside With You (2016)
A South Side filming location and a bevy of Chicago actors in the supporting cast entice, and the story—the first date between young Barack Obama (Patrick Sawyers) and Michelle Robinson (Tika Sumpter)—has to count, at this point, as a modern Chicago legend.
15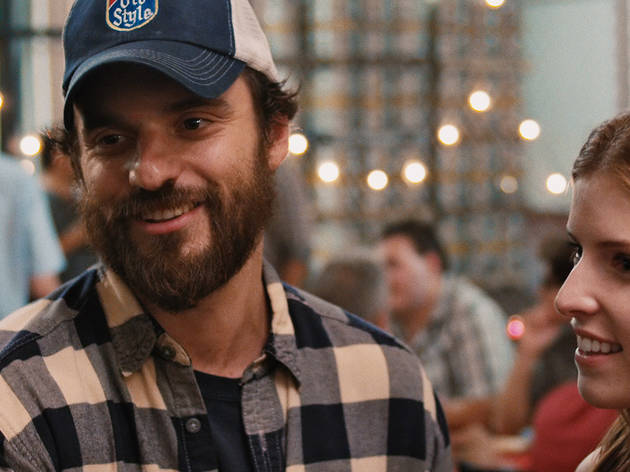 Photograph: Courtesy Magnolia Pictures
Olivia Wilde and Jake Johnson mumble their way through the story of two coworkers who fall for each other (existing significant others be damned). The pair works at Revolution Brewing, with scenes taking place in the large taproom at the brewery. There are ample nods to Chicago's drinking culture in Joe Swanberg's film—for instance, Wilde is seen wearing a Half Acre shirt, Johnson dons an Old Style Hat, the coworkers spend time at the Empty Bottle, and locally brewed suds flow liberally.
16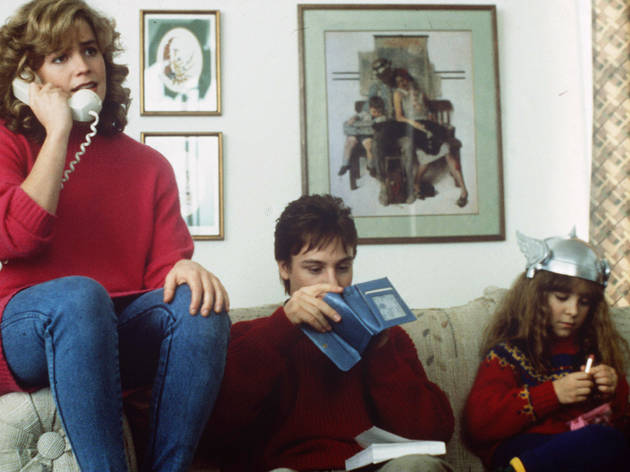 Photograph: Courtesy Touchstone/Warners/Kobal/Shutter
Adventures in Babysitting (1989)
Chris Columbus's kid-caper film about a babysitter (Elisabeth Shue) who is forced to drag her suburban charges into the city to rescue a friend in trouble was largely filmed in Toronto, with some location shoots involving the CTA. But the movie hilariously and accurately captures the suburban fear of "downtown," and it made the Smurfit-Stone (now Crain's) building famous.
17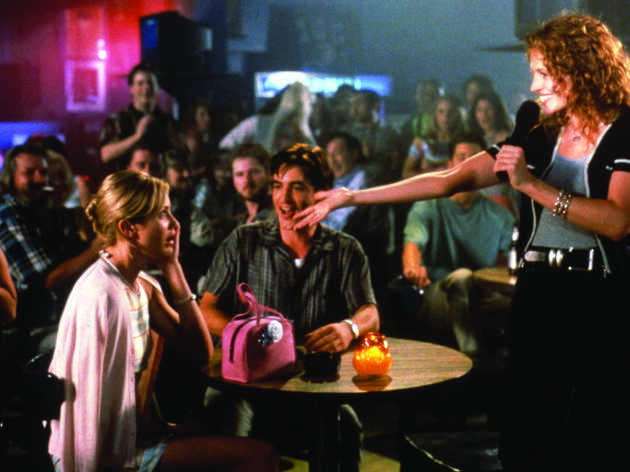 Photography: Courtesy Sony/TriStar Pictures
My Best Friend's Wedding (1997)
Ah, Julia Roberts. Watch as she dashes to and from O'Hare, the home of the White Sox, the El and, of course, Fourth Presbyterian Church on East Chestnut Street. The classic 1997 tearjerker never lets you down when you need a good cry, as Roberts' character realizes, perhaps too late, that she's in love with her longtime pal (Dermot Mulroney) who is about to tie the knot.