Album of the week: Stephen Malkmus & The Jicks - Wig Out at Jagbags
The former Pavement frontman's sixth solo album, Wig Out at Jagbags needs more wig out, less jagbag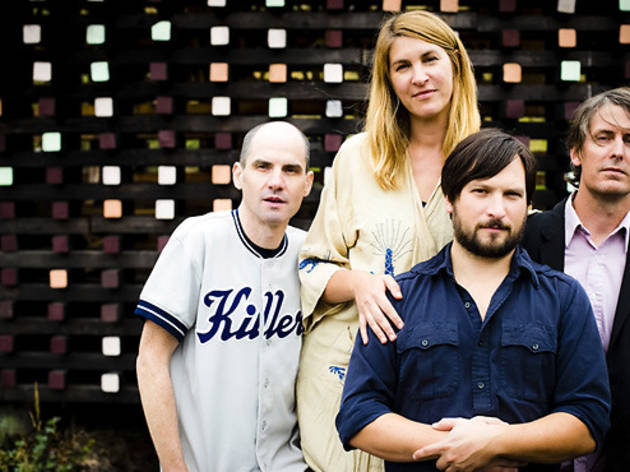 Wig Out at Jagbags
is the album of the week. Dropping an LP in the dead zone of early January has become a savvy marketing move in the record biz. There's little to no competition; blogs and papers need something to write about. Easy-peasy press. Unfortunately, that leaves 51 weeks for us to forget the autopilot antics of Stephen Malkmus's sixth solo outing.
It now seems as if the erstwhile Pavement frontman will never again find sounds to match his rich, smart-stupid vocabulary. The prodigious guitarist sounds bored with his instrument. The stronger first half of
Jagbags
comes off as the basement ramblings of a classic rock scholar, with songs sounding like overwhipped Cream, dad's Doors tribute band, the Pixies at a rib fest, Lou Reed singing in a Barnes & Noble kids department. Never quite as kooky as it thinks it is, the record aims for a lazy rehash of
Wowie Zowie
, but plays like
a sequel to 2011's
Mirror Traffic
, minus the hollow allure of the "produced by Beck" tag. At this point, it's hard to tell if Malkmus is winking too hard, or if he's entered a REM sleep stage.
There are some pleasantly unexpected moments—the drunken piano rambling under "Lariat," the drowsy horn on "J Smoov," the return of the brass on kind of Chicago-ish "Chartjunk." Speaking of Chicago, our most famous musician bar makes an appearance on "Rumble at the Rainbo." Malkmus sings, "Come and join us in the punk rock tomb… No one here has changed, and no one ever will."
As always, the line between sincerity and satire is harder to discern than the lane dividers on the Indiana Toll Road during a lake-effect blizzard. But I'll take that over the board-game-and-Condoleezza-Rice-name-dropping goobledygook of "Scattegories." My favorite line of the record, the one I can remember without referencing, is "I often jumpcut to my future days." I like that thought. But who is he kidding? Musically, Malkmus is looking straight backward. Come to think of it, that line could just as well be some smart-assed reference to a
Can album
.