Danger Mouse & Daniele Luppi - Rome | Album review
Danger Mouse's latest auteur album is an ode to spaghetti Western scores, so spot on it should come with cigarillos and blood squibs.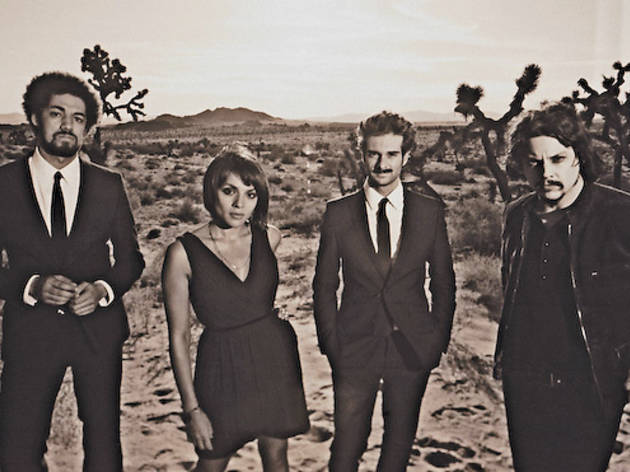 Some of the most intriguing records of late have been film scores by the Chemical Brothers, Daft Punk and Trent Reznor. But it makes sense that following a developed narrative (or, well, Tron) would lend itself to crafting a compelling long-player.
But who says you need the movie? Certainly not Brian "Danger Mouse" Burton, who, alongside Damon Albarn, has been the key figure in pop's significant development of the 21st century, the auteur album. Burton approaches each project like a movie producer. The second Gnarls Barkley album even opened and closed with the sound of film running through a projector. From Gorillaz to DangerDoom to Dark Night of the Soul, the former hip-hop beatmaker has worked with a new cast and crew while maintaining his distinct aesthetic. His albums rope in unexpected collaborations and set talented musicians out of their comfort zone. Rome is his most cinematic yet.
This ode to Ennio Morricone, codirected by composer Daniele Luppi, wrangles the same players who worked on the Italian maestro's many spaghetti Western soundtracks. The retro European cool of xylophones, twangy guitars, plucky bass and crisp drumming comes drizzled in gorgeous strings and the luxuriously lugubrious cantations of Alessandro Alessandroni—the guy who whistled on A Fistful of Dollars. Somewhere, Quentin Tarantino is wetting himself.
Jack White plays the lonely, singing gunslinger, a Clyde outshined by his Bonnie, Norah Jones. Freed of her lite-jazz trappings, Jones is a revelation, seductive enough to draw you away from the suspicion that "Black" sounds a bit too much like "Hotel California." So spot on it should come with cigarillos and blood squibs.