Drake - Take Care | Album review
A mix-tape rapper conquers the album format, fends off the sophomore slump and squeezes in a shout-out to his mom.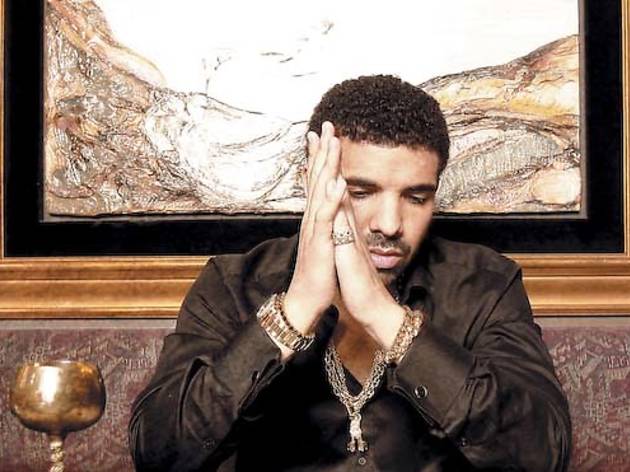 Following the lead of his mentor, Lil Wayne, Drake was one of the first MCs to master the Internet as a marketing tool, using it not only to stoke anticipation but as a focus group of sorts. That makes it all the more impressive that his second full-length, Take Care, works so well as a whole, given the à la carte nature of music on the Web. The Toronto native continues to toe the line between R&B and rap, trying to reconcile the heartache of the former with the debauched materialism that hip-hop can't seem to shake.
After much fanfare, the overblogged collaboration with the Weeknd finally arrives with the woozy "Crew Love," but it's overshadowed by a parade of higher-profile guests. Sure, there's "featured" spots from Young Money homies Weezy and Nicki Minaj, plus obligatory cameos from Rihanna and Rick Ross. But it's the unannounced guests who provide something more than just payback, be it the cool confessional from Andre 3000 ("The Real Her"), or Stevie Wonder's harmonica solo on "Doing It Wrong."
It's late in the nearly 80-minute album that the 25-year-old Degrassi alum shows his hand, when on "HYFR (Hell Ya Fuckin' Right)" he rattles off the line "I've been working with the negatives to make for better pictures." This is essential to Drake's success, his sad-sack rhymes propped up by sleek, synthetic tones. The song that follows, the profoundly personal "Look What You've Done," sums up his entire career in a couple minutes and doubles as a love letter to his mother. It's unusual, and would be unremarkable, too, were it not sandwiched between tracks obsessed with strippers and staying faded. Oversharing typically opens one up to criticism, but the marvel of Drake is how he turns it to his own advantage.