Lupe Fiasco - Lasers | Album review
Lupe Fiasco has talked about retiring after the mawkish Lasers. Sounds to us like he's already in Boca, rushing to make the early-bird special.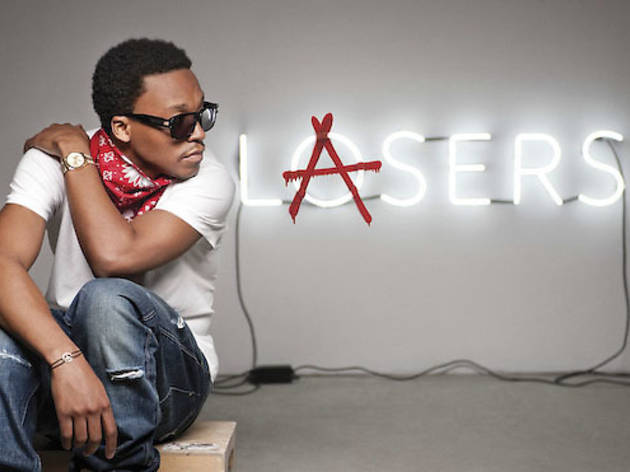 For all his nimble verbal skills, Lupe Fiasco is consistently crippled by his overwhelming mawkishness. Track after track, the Chicago rapper winds his quicksilver tongue through indie- and electro-minded beats only to weigh down each chorus with more ham, cheese and corn than an Iowa grocery store.
Heavily Auto-Tuned singers crash every party on Lasers, robotically crooning Hallmark sentiments about rising above, breaking chains, never letting you go or whatever. "Beautiful Lasers" even features a wanky, mullet-haired guitar solo that Mannheim Steamroller would sniff at. It's bizarre how Lupe ducks out for a Champagne break whenever his verses finish, handing the mic to some hack Akon clone like MDMA (who is far more tackily commercial than mind-altering. How about QVC for a moniker, perhaps?). Frankly, Lupe feels like the guest on his own songs.
One saving grace: the Kanyesque "All Black Everything," in which the South Sider envisions an alternate path of world history, starting with the prevention of slavery and up through "Bill O'Reilly reading from the Koran." Everywhere else it's Costco synthesizers and manscaped Eurohouse pulses drowning this platter of cold yacht-hop. The 29-year-old has threatened to retire after this third album. Sounds to us as if he's already in Boca, rushing to make the early-bird special.
Lupe Fiasco comes home to the [node:32854 link=House of Blues;] Saturday 26.