R. Kelly - Soulacoaster | Book review; Write Me Back | Album review
The singer confronts his demons and channels his heroes on a new autobiography and album.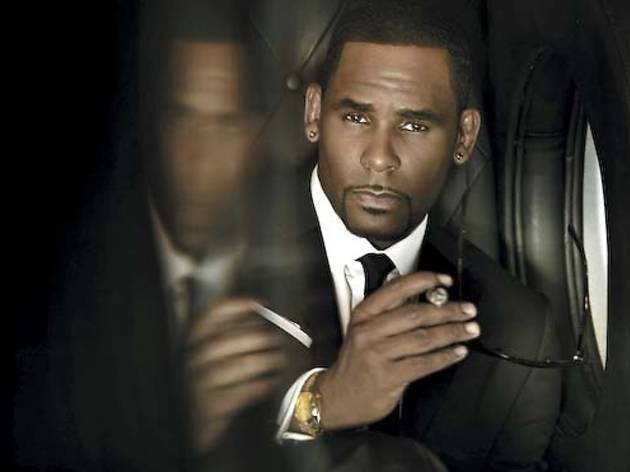 Considering his recent headlines have involved health, the IRS and mortgage problems, R. Kelly could be forgiven if distractions compromised the quality of his new autobiography, Soulacoaster, and album, Write Me Back. Then again, his most productive and focused creative period was between his indictment and trial for sex crimes.
What raises red flags about the book (delayed several times) is that Kelly has always been spare with interviews or autobiographical lyrics. This made the revelations in the book (coauthored by David Ritz) unexpected. Due to an unusual form of dyslexia that has made reading and writing excruciating, Kelly has developed numerous mnemonic habits to organize his countless compositions, so it's not surprising he's able to recall many vivid vignettes.
By far the best section is the opening, where Kelly fondly recalls his South Side upbringing by his beloved mother. Though the tone is positive and warmly nostalgic, an outsider might see horror, dysfunction and foreshadowing of future problems. When mom is out, relatives and friends turn their apartment into an orgy house, and from age eight Kelly is forced to photograph copulating couples and engage in reluctant sex with older women. In addition, a beloved neighborhood figure tries to molest him, he's shot while riding his bike, and Kelly's mom and stepfather prove their love to one another by not pressing charges after respective domestic batteries.
The sections covering his rise to fame, his trial and post-trial career are less interesting, but contain fascinating passages demonstrating Kelly's incredible pride in all his work. He'd never concede any work inferior, which is worth noting, because even though Write Me Back contains strong songs, it's the safest album he's ever released. A follow-up to his retro-soul project Love Letter, this is less bold than its predecessor; a true challenge would be proving he could still satisfy young fans. Also, this is one of the few Kelly records without an outrageously graphic sex song, and nary an absurd metaphor.
But reading the book also makes it clear how sincere his desire is to please his mother, his mentor Pastor Lena McLin, and their generation, as he's done with stepping songs, spirituals and revivals of the careers of the Isleys and Charlie Wilson. One of Soulacoaster's most memorable anecdotes has the singer transforming his mansion into a '60s nightclub, making a thousand guests dress in period clothes and filming an entire concert of Kelly portraying Sam Cooke, not for commercial release, but to give as a gift to his hero Muhammad Ali. So when Kelly does an album of catchy, upbeat songs lifting styles, phrasing and musical passages from Bill Withers, the Spinners and other icons of the '60s and '70s, it's from the heart. Kelly's tracks that pay tribute to Ray Charles and Smokey Robinson are such blatant reproductions that they seem more postmodern than derivative.
Listening to the album in the wake of the book also makes one wonder how autobiographical the content is. A couple of songs, "When a Man Lies" and "Clipped Wings," seem like loving pleas to his reality TV star ex-wife, Andrea. Of course, he's pretty unapologetic on the jaunty "Feelin' Single." Perhaps being R. Kelly means never having to say you're sorry.