What will be the song of summer?
Which radio hits will you hear a thousand times, bumping from beaches and cars? And what jams deserve the title of Song of Summer? See our candidates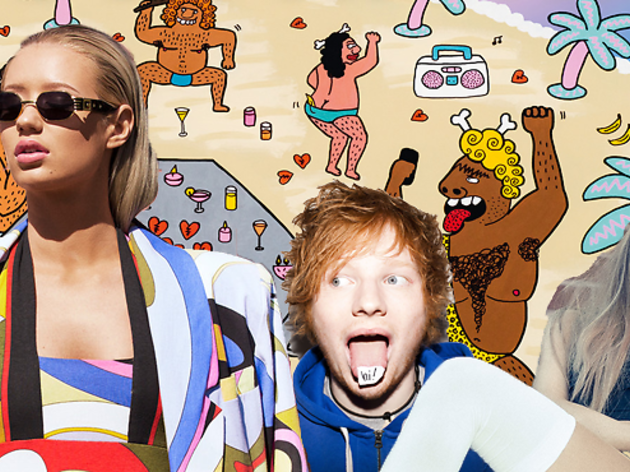 Last year, it was no contest. "Blurred Lines" and "Get Lucky" ruled the airwaves, the Internet, the everything. Robin Thicke and Daft Punk brought disco back to its rightful place of respectability with their titanic, ubiquitous songs of summer. Those songs joined the not-so-noble canon of songs of summer past: Carly Rae Jepsen, LMFAO, Katy Perry, the Black Eyed Peas, etc.
Who will it be this year? With Shazam, Spotify and iTunes, it's not a mystic science. The song of summer is all about momentum, so what's hot now will continue to snowball. So we took a look at the inevitable, unavoidable tunes, and a handful of jams we'd love to hear go platinum. (Stream them all to the right.)
But who are we kidding: It'll be clearly something involving Pharrell.
RECOMMENDED: Best things to do in the summer in Chicago
The sure hits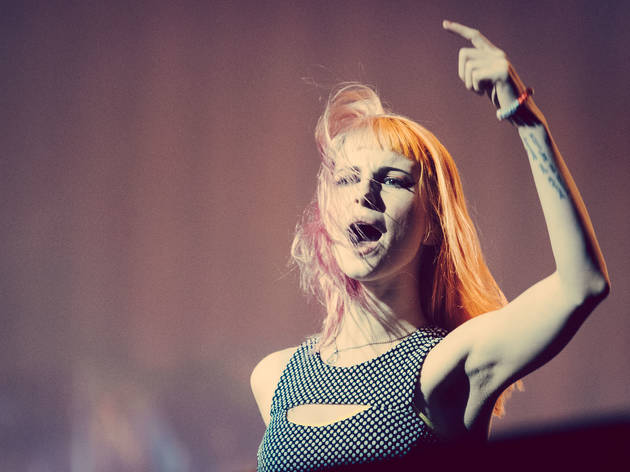 Photograph: cousindaniel.com
Paramore's self-titled pop bid is now 14 months old, but this single has major momentum. Last week, the synth-heavy song hit No. 1 on the Billboard Hot Rock Songs chart, which means it's about five weeks awat frin setting your toe a-tappin' as you sit in a Supercuts chair. It's a song about having fun, and such obvious maneuvers are the stuff of summer gold. Also, it sounds like No Doubt trying to write for Cyndi Lauper.

Paramore plays First Midwest Bank Amphitheatre Jul 11.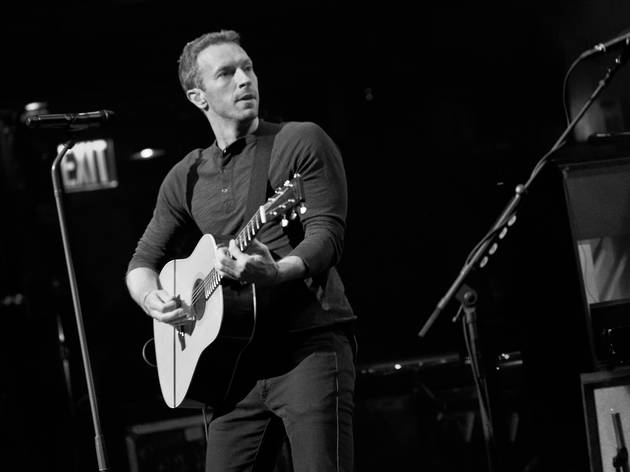 Photograph: Michael J. Chen
Coldplay "A Sky Full of Stars"
A Coldplay and Avicii collaboration that sounds just like that, "Sky" serves earnest vocals and easy melodies with a shovel. The most maddening thing about it is how little Coldplay needs the EDM injection. It'd be like U2 putting out a Howie B remix of a song about discos at the peak of their arena powers. Oh, wait…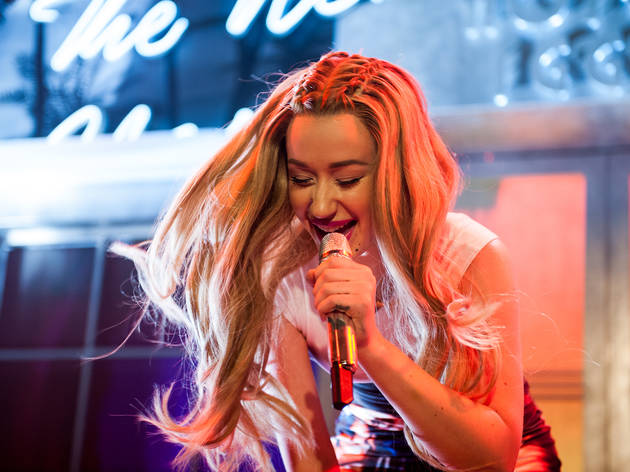 Photograph: Max Herman
Iggy Azalea feat. Charli XCX "Fancy"
As bizarre it is to hear an Australian flowing in obvious debt to T.I., Iggy has been an enjoyable and inevitable success story. In some major-label boardroom, some suit undoubtedly threw out the "Eminem meets Nicki Minaj!" shorthand. Still, the beat has the same chill creep of a DJ Mustard thumper, and we are always behind Charli XCX. Come to think of it, where is her new album? "SuperLove" owns this list.

Iggy Azalea plays Lollapalooza Aug 1.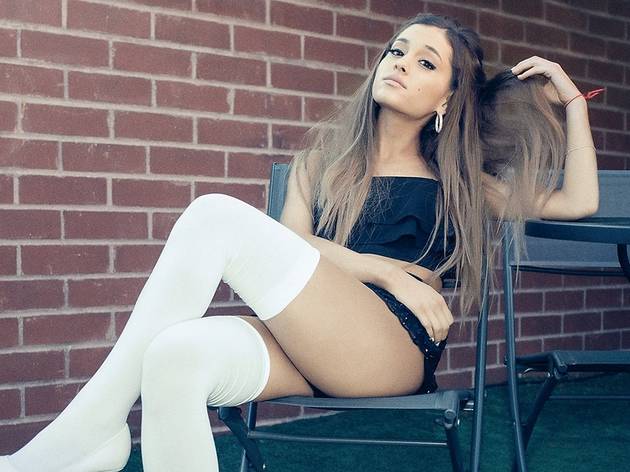 Ariana Grande feat. Iggy Azalea "Problem"
Wave an ultraviolet light over this banger and the DNA stains of past one-hit-wonders light up like an EDM glow stick. There's a bit of Ying Yang Twins' "Whisper Song." A loop of horns bleats a la Macklemore's "Thrift Shop." Iggy Azalea shows up and dominates, recalling her smash sensation of five minutes ago. Grande does her generic airy diva thing, a little bird getting a bit lost in the brash vibrations.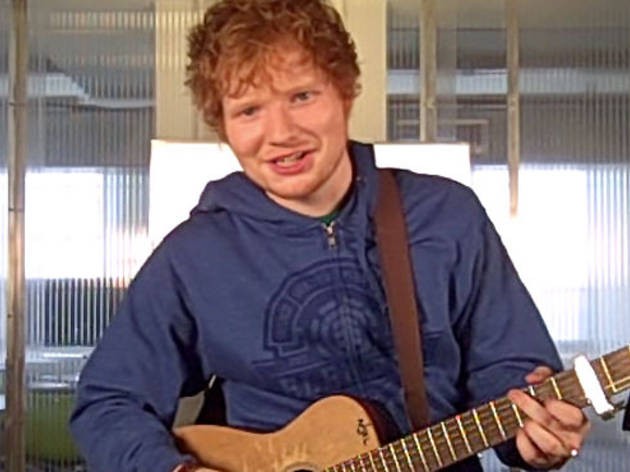 For those who look at a beach and think Guantanamo Bay comes this drill bit for the brain. This Brit is a bit of a Jason-Mraz-meets-Bronies-convention softie and has blown up on the back of Taylor Swift, who took the mushy ginger on tour. "Sing" kicks off like Justin Timberlake covering the Doobie Brothers' "Long Train Runnin'" with his scrotum in the jaws of an alligator. Then it moves like "Moves Like Jagger," with Sheeran busting rhymes over a white funk shuffle. Pharrell produced this? Hold on to your butts.

Ed Sheeran visits Allstate Arena Sept 16.
The should-be hits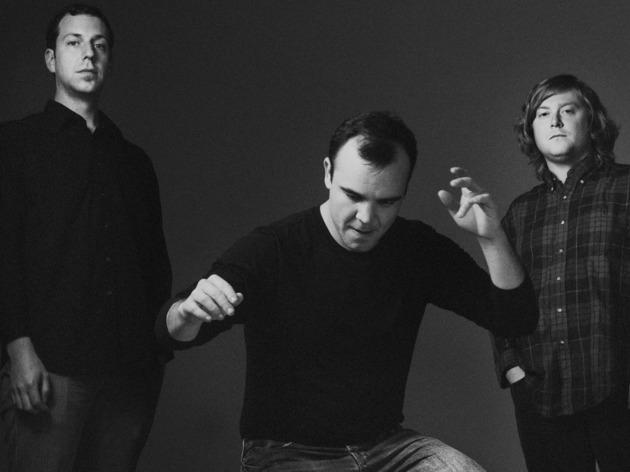 Photograph: Timothy Saccenti
Future Islands "Seasons (Waiting on You)"
The unlikeliest of viral CBS-born memes, Future Islands won a lot of fans thanks to Samuel T. Herring's charmingly awkward body language on Letterman. His husky, bittersweet vocals have an air of Fine Young Cannibals about them on this gentle, driving devotional. It's probably about a girl, but in our head the "I've been waitin' on you" refrain is directed to heat, leaves, being outside. You know, the things we haven't had in eight months. The rare song to tickle Animal Collective fans and their moms.

Future Islands hit North Coast Music Festival Aug 29–31.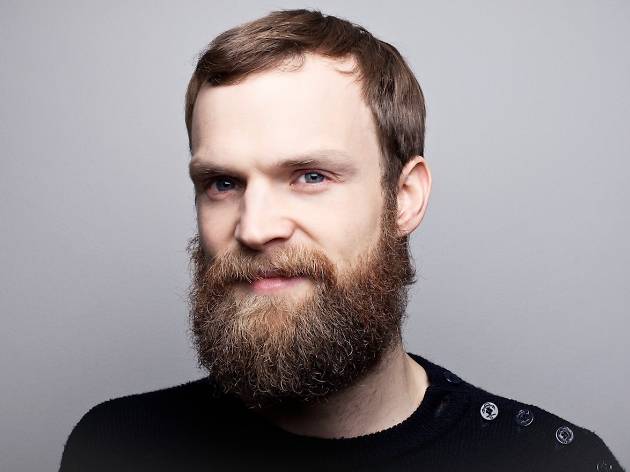 © Christian Belgaux
Todd Terje "Delorean Dynamite"
Instrumental tunes are the stuff of crossover pipe dreams, but this cosmic disco card has offered up what amounts to the Three Dots and a Dash of dance records with his wonderful It's Album Time. Some songs make me feel like robbing a French bank in 1968. "Delorean Dynamite" is pure Spielbergian blockbuster, Daft Punk wormholed back into the epic suburban prostitute party in Risky Business.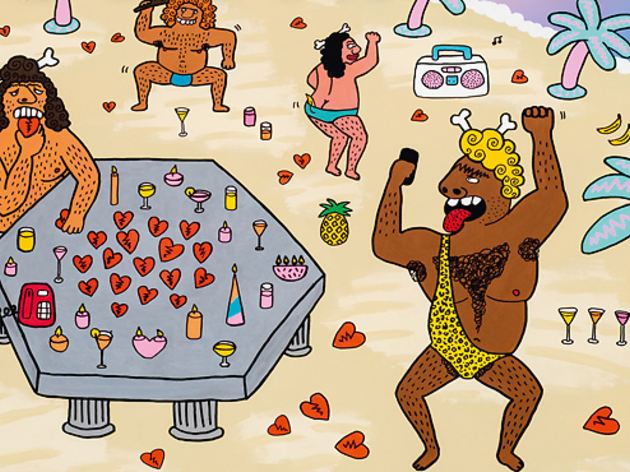 Hercules and Love Affair "Do You Feel the Same?"
Chicago, we owe it to our house heritage to blast Hercules from our back porches and parades this season. The New York dance institution knows precisely what it's doing here. Just look at that album artwork to the left. "Do You Feel the Same" pushes a lot of the same buttons as Disclosure, but comes from a group that sounds like it's had a lot more sex. Summer hits are for moving, and this is dancefloor fire.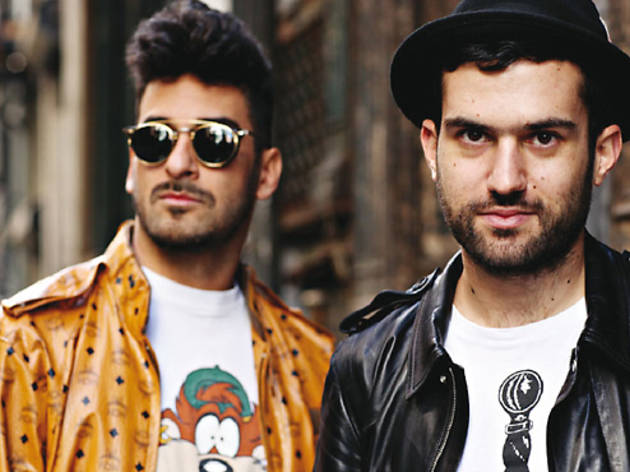 Chromeo "Over Your Shoulder" / Duck Sauce "Goody Two Shoes"
I don't believe in guilty pleasures. Shame is for suckers. I do believe in stupid pleasures, however. Thank the Brothers Macklovitch for their inspired inanity. Alain, a.k.a. A-Trak, is half of Duck Sauce, who finally followed up on the idiot genius of "Barbra Streisand" with a platter of hard disco candy, Quack. Any track will suffice, but "Goody Two Shoes" works up an especially heavy sweat. Meanwhile, David, as 50 percent of Chromeo, offers his own desserts on White Women. "Jealous" comes off as throwback Katy Perry, but we prefer the smoother, funkier, '70s-er "Over Your Shoulder." Both make for a nice continuum off the Year of Daft Punk.

A-Trak hits Spring Awakening Jun 13.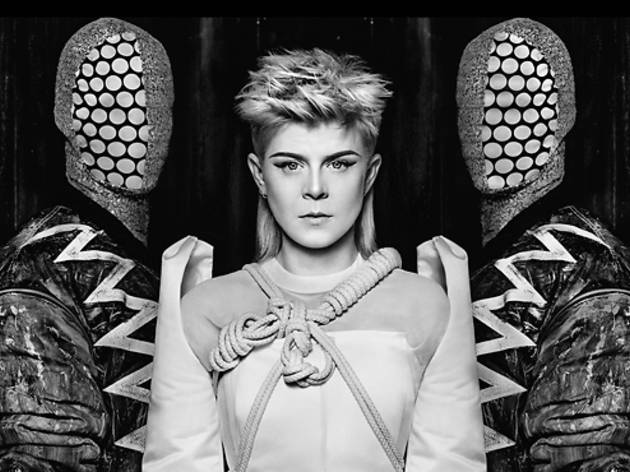 Röyksopp & Robyn "Do It Again"
Who doesn't love Robyn? She is the bubblegum pop star that even nihilists want to hug. The Swede has teamed with the Norwegian electro duo before, but this is the sweetest treat yet from their Scandinavian threesome. Röyksopp's rhythms stretch and snap like rubber bands. Robyn pants and pleads in her adorable space cadet way. Few can make cliches sound so aching.

Röyksopp & Robyn play Millennium Park Aug 24.