The 10 best albums of 2014 so far
Beck, Schoolboy Q, Mac DeMarco lead the pack of the best records at the first quarter mark. Catch up and stream the top records of the year.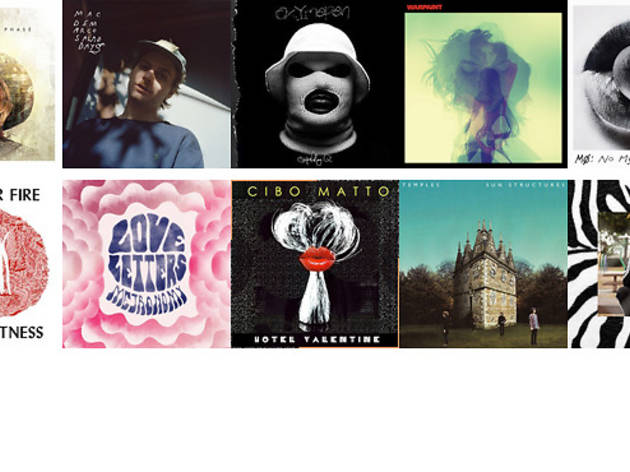 We are 25 percent through 2014 (better get on those taxes), so let's take a step back to assess the great music that has been released to date. The first quarter has been filled with more surprise releases as Skrillex and Kid Cudi "pulled a Beyoncé" and dropped albums online with no notice. You will not be surprised to hear those two did not make this list. Elsewhere, pop singers have gone gothic. Hip-hop has swung back to the West Coast. Alternative stars of the 1990s have come out of slumber with lovely new releases.
The great thing about this list, beyond the music, is that you can catch just about everyone playing in Chicago soon. So study up and stream these top 10 LPs.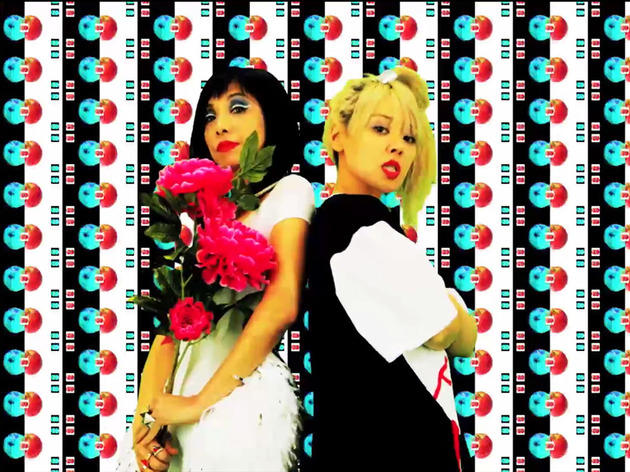 Cibo Matto 'Hotel Valentine'
Reunited after years apart, Cibo Matto, the sleek, playfully groundbreaking and food-obsessed pop duo of vocalist Miho Hatori and keyboardist Yuka Honda, returned to action in 2011. A few years later, the two finally dropped a new record, Hotel Valentine, a funky trip-hop concept album about a ghost that features members of Wilco and Atoms for Peace. After a kooky Shibuya-kei first half, the album chills in the indoor pool after dark.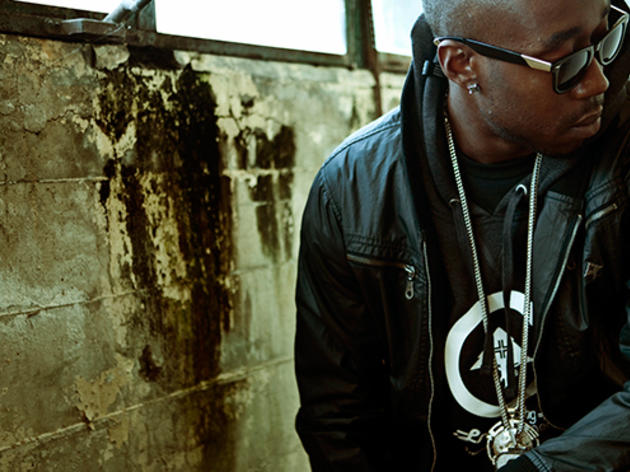 Photograph: Quang Le
Freddie Gibbs & Madlib 'Piñata'
It's been a strong year for hip-hop, and we haven't even come to the inevitable Kanye West and Kendrick Lamar releases. Yeezus has a lot to live up to, starting with the latest collaborative project from L.A. beatmaker Madlib. This bangs a little harder than Madvillainy, his project with MF Doom, thanks to Gary, Indiana's tough-as-Gary-Indiana emcee Gibbs.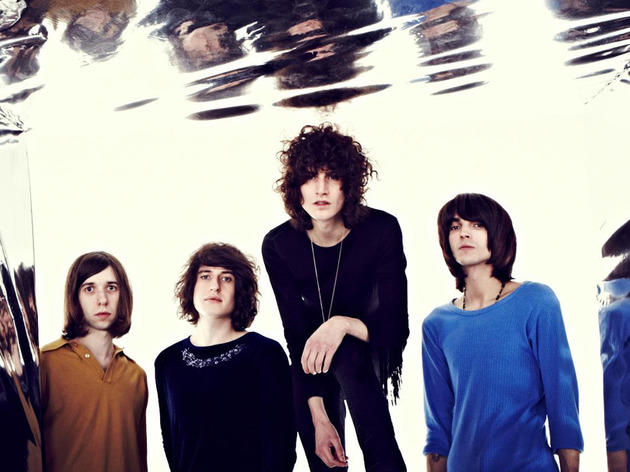 Analogue fetishists Temples play extremely retro psych-pop, like a drier, more period-authentic Tame Impala, on their Heavenly Records debut album, Sun Structures. Noel Gallagher and Johnny Marr have raved about 'em, of course, but ignore that. This is spot-on re-creation of classic '60s pop, to a near-obsessive, compulsive point, with ample melodic curves to modernize the tunes. Nobody gets bent out of shape when bands rip off the '80s, so what's wrong with tapping back into the Mad Men era?

Temples play Lincoln Hall April 26.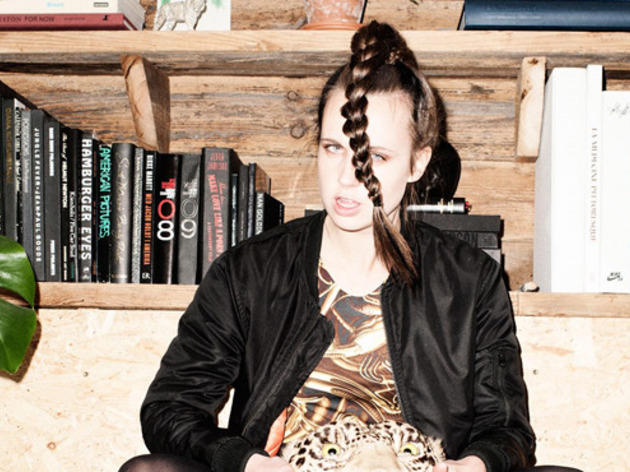 Vocally, the 25-year-old pours her soul into each track like Lykke—every subject is a matter of life and death. There's the glitter-coated trap beats of Charli ("Red in the Grey"), and the panglobal bounce of Santi (the wonderful flecks of African soukous guitar on "Maiden," the Diplo-produced "XXX 88"), plus the spooky minimalism of Lorde ("Dust Is Gone"). It's terrific stuff, all coming together in the killer climax, "Glass." The closing tracks opens like Christmas, piling on the cheerleader chants, guitar arpeggios and splashing drums.

Mø plays Lincoln Hall May 28.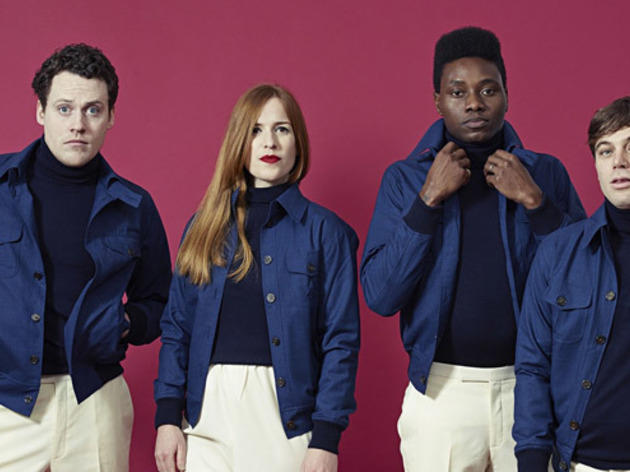 It's been a long time since Metronomy was just Joe Mount's bedroom pop project in sleepy Devon, England. Three albums and a Michel Gondry video later, and with a shiny, rounded live line-up—with drummer Anna Prior laying down the beats at the back—Metronomy returned with their fantastic new album Love Letters. After the British yacht-rock of the last record, The English Riviera, which played like a proggy take on Gorillaz's Plastic Beach, the new one sees a fresh whimsical ELO direction, while maintaining that vintage drum machine charm.

Metronomy plays Metro May 21.


Having worked with Danny Brown, A$AP Rocky, Macklemore, fellow Black Hippy member Kendrick Lamar and even man-of-the-moment Pharrell Williams, L.A. MC Schoolboy Q is starting to become pretty big news. His stellar first major-label album, Oxymoron, can bang like Cypress Hill and Hudson Mohawke. Q is helping bring hip-hop back to the West Coast gangsta sounds of the '90s, mixing Dre-like lean with modern darkwave bounce. It is the barbecue soundtrack of 2014.

Schoolboy Q plays Metro April 22 and Pitchfork Music Festival July 20.


After a three-plus-year wait, the L.A. quartet returned with a self-titled statement, produced by super-duper knob twiddlers Flood and Nigel Godrich like the 1990s never ended. The loose, jammy instrumentation has been tightened up and spritzed with synthesizers on dreamy new tunes like "Love Is to Die" and "Biggy," landing somewhere between the Cocteau Twins and the Stone Roses.

Warpaint just passed through town at Metro. Check out photos.


The Canadian's prior album, 2012's 2, was one of the year's best, displaying unexpected depth that reflected a saddened version of the prankster, one begging forgiveness for all the mischief. His new album, Salad Days, has a lot to live up to—and it does. At various moments it can sound like Caetano Veloso ("Let My Baby Stay"), McCartney ("Treat Her Better") and Clapton ("Brother"), as heard on a sun-damaged cassette. The cigarette-aged 23-year-old strikes you as the kind of go-nowhere guy you'd want to hang on your back porch, drinking brews and cracking jokes. Then he reminds you we're all gonna die. But he makes you feel okay about it.

DeMarco plays Empty Bottle tonight.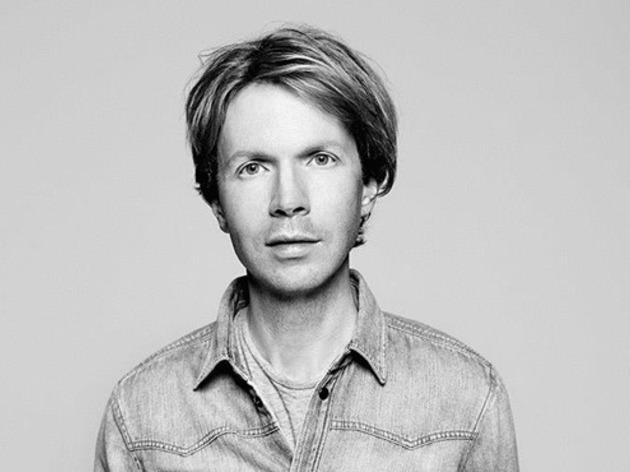 The skeletal songs on Morning Phase make your skin tingle, and make it more than an exercise in California folk-rock. "Wave" uses two ingredients to great effect, and the preceding "Unforgiven" similarly gets by on little more than piano, dry drums and vocals. A ketamine filter over the hammered piano keys gives the organic track a hint of vintage Berlin electronics, like Air's "Venus," or vaguely Bowie's "V-2 Schneider," or Lou Reed's "Perfect Day" shot like a slo-mo chemtrail against the sky. It's simple and mesmerizing.

Beck headlines Pitchfork Music Festival July 18.


As all marketing people know, angels sound like Susan Boyle or the young Charlotte Church. If only they all had the voice of Angel Olsen instead. This 27-year-old from Chicago has a voice that's all kinds of beautiful: sometimes bruised and sweet, sometimes fierce and blazing, with an unblinking calm or a wracked country tremor. It is, as Bonnie "Prince" Billy observed, a voice that stirs "a mixture of apprehension and satisfaction at the same time." On Burn Your Fire, she's joined by drummer Josh Jaeger and bassist Stewart Bronaugh, and her sound blossoms into raw and bright, Breeders-esque grunge pop ("Forgiven/Forgotten") and warmly echoing torch songs ("Dance Slow Decades").
Olsen plays Lincoln Hall May 4.