The 20 best house tracks ever
We pick the finest four-to-the-floor club hits and dance anthems ever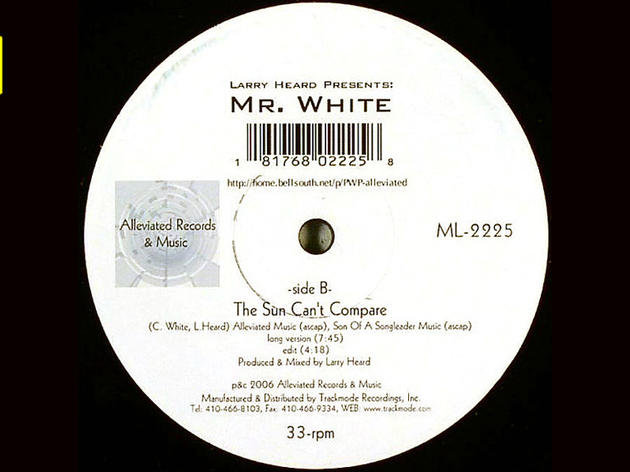 1/20
'The Sun Can't Compare' – Larry Heard Presents Mr White Released in 2006, when house was being drowned out by the sounds of amped-up electro, the totemic figure of Larry Heard quietly dropped this magisterial piece of vocal-acid treasure. It's been a DJ favourite ever since (for everyone from Ellen Allien to Julio Bashmore) thanks to its pulsing bleeps and plaintive vocal vibes.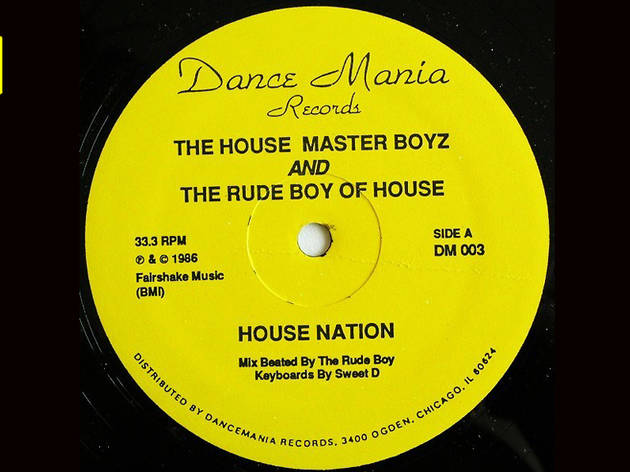 2/20
'House Nation' – The House Master Boyz and The Rude Boy of House Hinged on an explosive loop of stuttering, multi-tracked vocals, this 1986 classic brought the thrill of robotic machine-funk to a wider audience after its release on seminal Chicago label Dance Mania. Those hypnotic vocal surges still send shivers down spines today.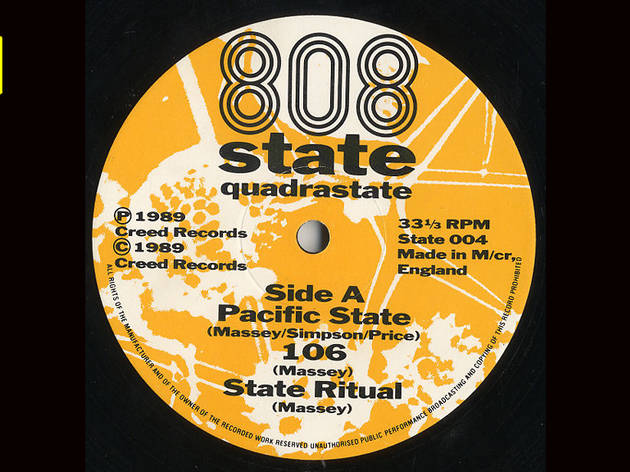 3/20
'Pacific State' – 808 State Few, if any, UK acts managed to nail the sound of Chicago house like Manchester's 808 State. Not only did they find the US city's groove in 'Pacific State', they also stamped on their own inventive mark, via a hyperactive bassline and a wailing saxophone hook that shouldn't work but absolutely does.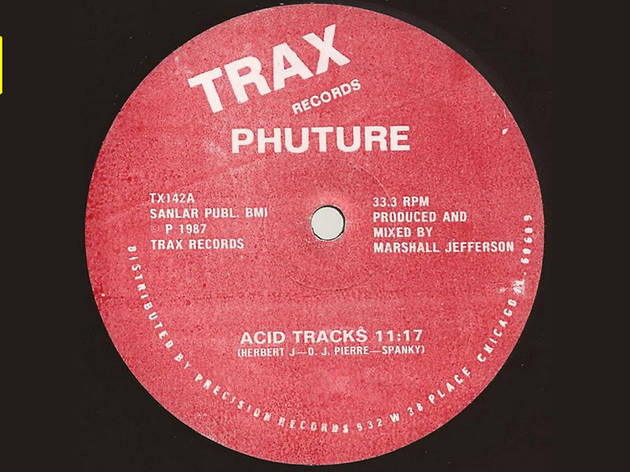 4/20
'Acid Trax' – Phuture When they started mucking about with a Roland TB-303 synthesiser, Chicago trio Phuture (featuring DJ Pierre) probably didn't realise they had stumbled across the squelchy, jagged sound of acid house – house music's weirder, cooler, wide-eyed sibling. But they had and it sounded amazing. Released in 1987, 'Acid Trax' was the first and fiercest of many early tunes that went on to shape the sound of rave.  
5/20
'Playing with Knives' – Bizarre Inc  There are plenty of early '90s tracks that mixed house and rave to great effect, but perhaps none more so than this impossibly energetic stomper. The manic piano stabs, rushing rhythm and commanding vocals provide a soundtrack for burning more calories than any exercise video ever did.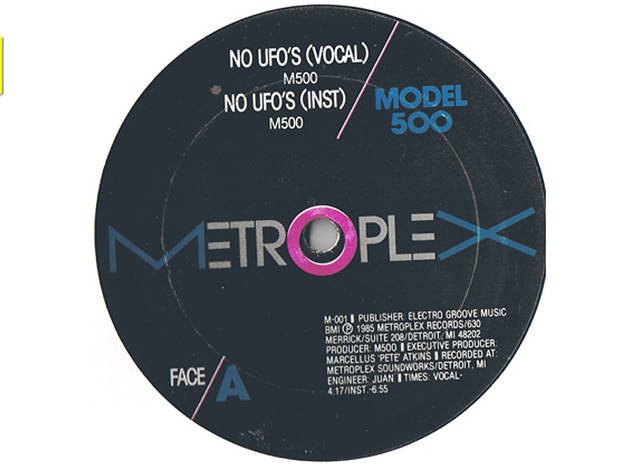 6/20
'No UFO's' – Model 500 Techno master Juan Atkins also made some incredible, spacey proto-house under his electrified Model 500 moniker. 'No UFO's' was decidedly, defiantly different to the abundance of smoother, Chicago-style tracks of the time (1985), making its weird, robotic grooves even more alluring.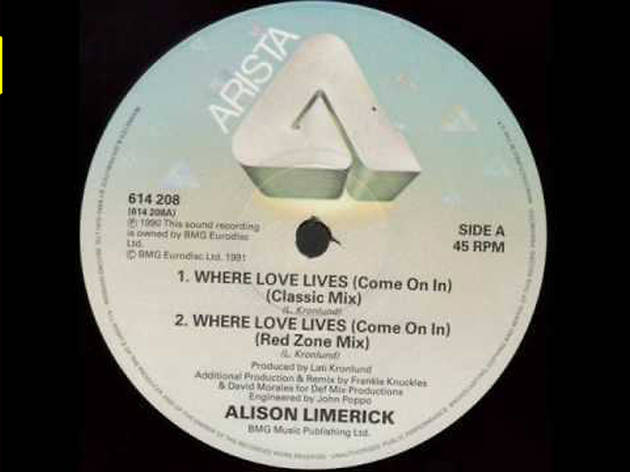 7/20
'Where Love Lives' – Alison Limerick One of the finest example of how dance music could do more than just borrow hooks and melodies from pop, 'Where Love Lives' went one step further. UK singer Alison Limerick's rich vocal lines are layered over upfront house beats, creating the perfect crossover record, aimed right at the mainstream, but still retaining the dance music credentials of all involved.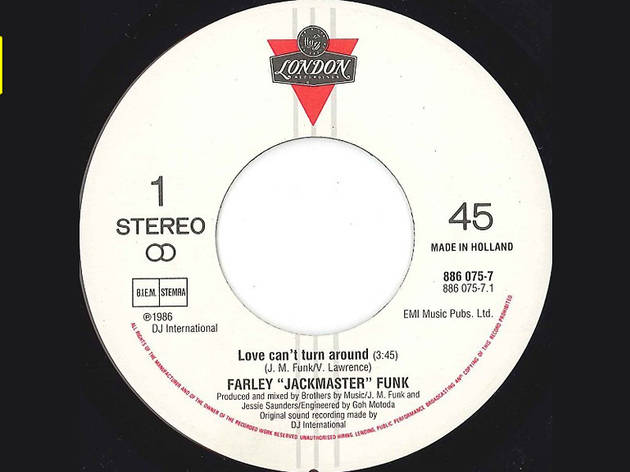 8/20
'Love Can't Turn Around' – Farley 'Jackmaster' Funk Originally a riff on a proto-house classic, Isaac Hayes's 1975 disco foray 'I Can't Turn Around', this collaboration between turbo-lunged singer Darryl Pandy and Farley Keith blew the roof off house music at the time. It still has the distinction of being a true crossover hit that's maintained its dancefloor appeal decades on.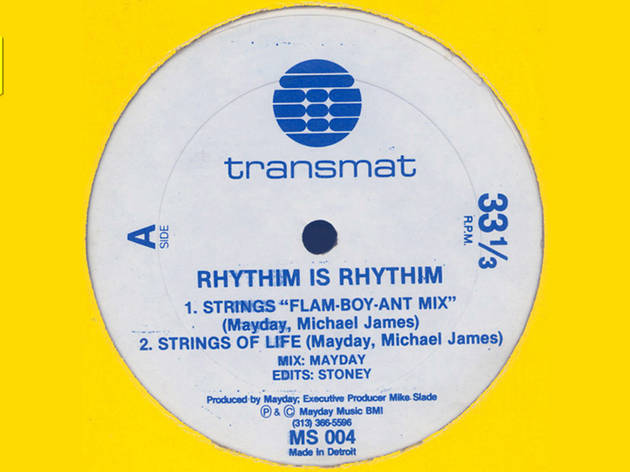 9/20
'Rhythim is Rhythim' – Strings of Life  Those springy piano chords, those kaleidoscopic synth stabs, those driving beats… They just always sound great. Detroit's Derrick May (working under the name Strings of Life here) might be a techno pioneer, but he arrived there by feeding Chicago house through a futuristic, funky shredder, epitomised by this timeless track. Back in 1987, it heralded the era of rave, it accelerated house, it sounded sublime then and still does now.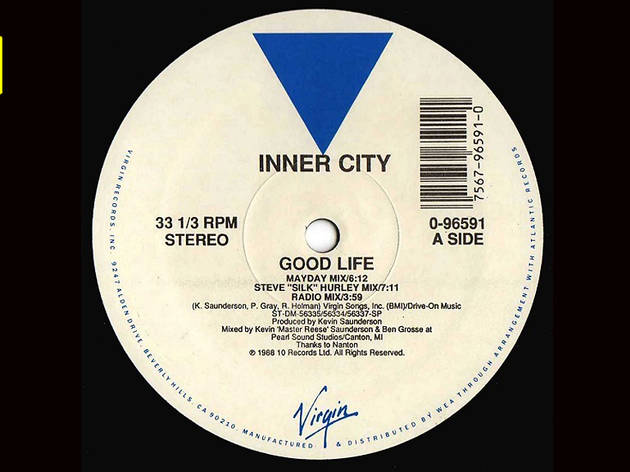 10/20
'Good Life' – Inner City One of Detroit techno don Kevin Saunderson's housier, poppier moments – under his Inner City project with singer Paris Grey – also became his most well-known. With its unashamedly upbeat vocals and colourful '80s synths all over the place, 'Good Life' showed that dance music wasn't all about heads-down raving in a dark basement club – it could also be (whisper it) happy, for no damn reason at all.  
11/20
'Chime' – Orbital Based around a couple of simple but utterly hypnotic loops, 'Chime' rang out Orbital's floaty take on house loud and clear. It also soundtracked countless chill-rooms across the land as the perfect example of ambient-leaning dance music which still had enough of a pulse to dance to, should you be able to drag yourself off the bean bag.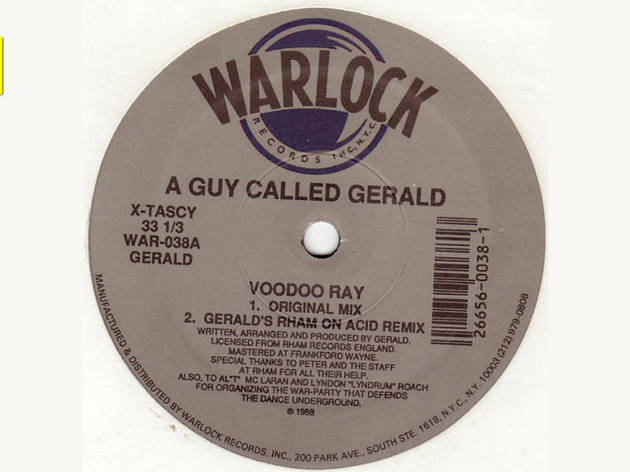 12/20
'Voodoo Ray' – A Guy Called Gerald Helping pioneer the UK strain of Chicago-licked acid house with 808 State wasn't enough for Gerald Simpson, who also recorded this seminal sizzler of a track on the side. Heavily influenced by the psychedelic side of house, 'Voodoo Ray' also utilised trippy, tribal rhythms, making for a multicoloured post-rave odyssey that still sounds deliciously heady today.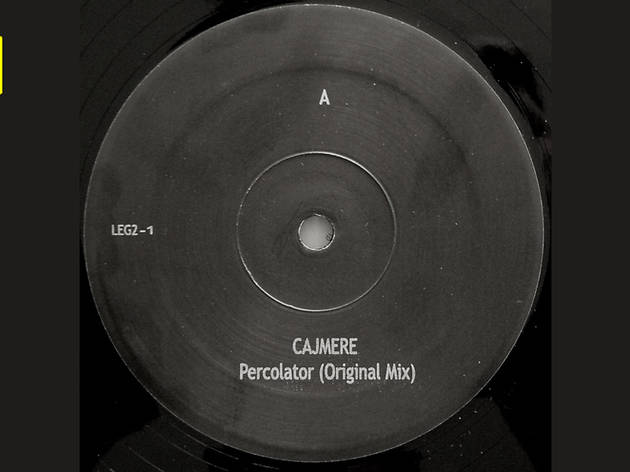 13/20
'Percolator' – Cajmere Having your track remixed by every DJ and their dog doesn't necessarily mean that the original is a classic. In Cajmere's case, however, there's no question. The bubbling, filtered blips are so beautifully weird when mixed in with a driving Chicago rhythm that it's impossible to ignore it. If you've been to more than a handful of club nights, it's almost guaranteed you'll have heard a DJ drop this deviant dancefloor-filler.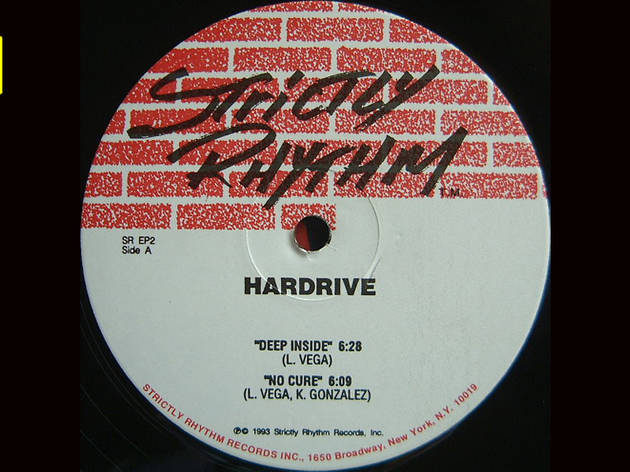 14/20
'Deep Inside' – Hardrive This energetic club anthem bore all the musical trademarks of its creators, Louie Vega and Kenny Dope, better-known under their Masters at Work moniker: chopped-up soulful vocals samples, jazzy chords and a pulsing, carnival-tinged beat that evolved from the funkier end of disco. Impossible to resist in a club. Or anywhere else, in fact.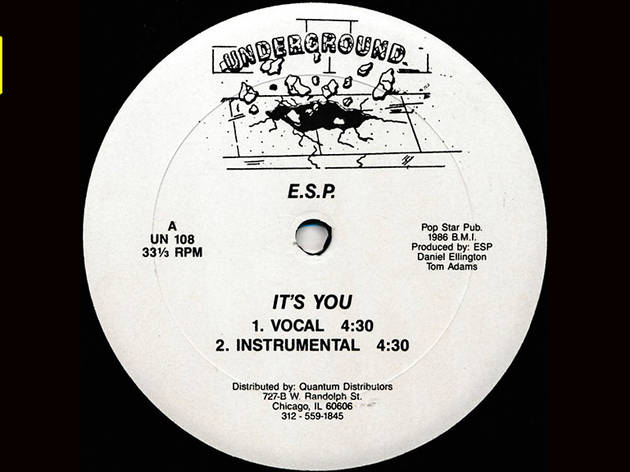 15/20
'It's You' – E.S.P. This track from a little-known Chicago duo demonstrated that stripped-back, minimal house could still carry a killer groove. The percussive rhythms, wandering bass, occasional synth hits and whispery vocals are all beautifully simple, making for a laid-back, funky gem when mixed together.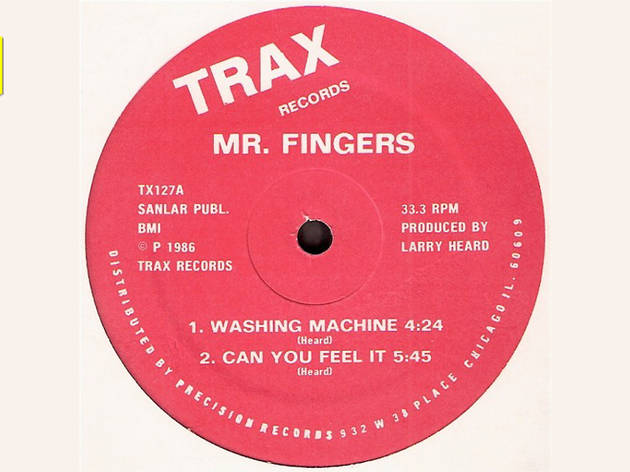 16/20
'Can You Feel It?' – Mr Fingers To those who regard electronic music as being devoid of emotion, we give you this staggering 1986 masterpiece from the saintly Larry Heard (under his Mr Fingers alias). The ultimate break-of-dawn anthem, the combination of butt-shaking low-end acid bass and bleary eyed synths make this more vivid than an acid flashback.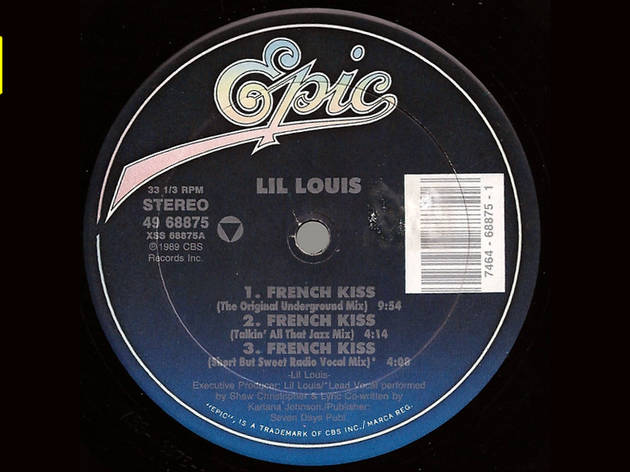 17/20
'French Kiss' – Lil' Louis This number from Chicago's Lil' Louis was one of the first house tracks to enjoy both considerable commercial success and heavy club airplay on its release. Even one listen to its infectious, unrelenting groove and orgasmic tempo shifts is enough to understand exactly why it got everyone so excited.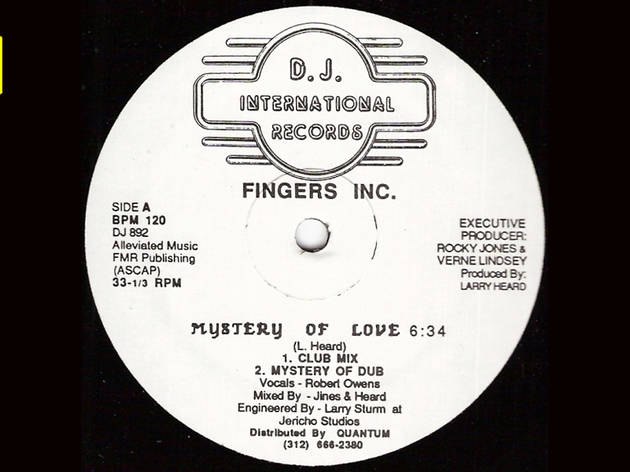 18/20
'Mystery of Love' – Fingers Inc. Chicago-based production/vocal outfit Fingers Inc. may only have been active for a few years in the mid-'80s, but they released some undisputed gold during that time. Easily at the top of the pile is 'Mystery of Love', an epic, atmospheric vocal house journey that seduces the listener but also demands some dancefloor action.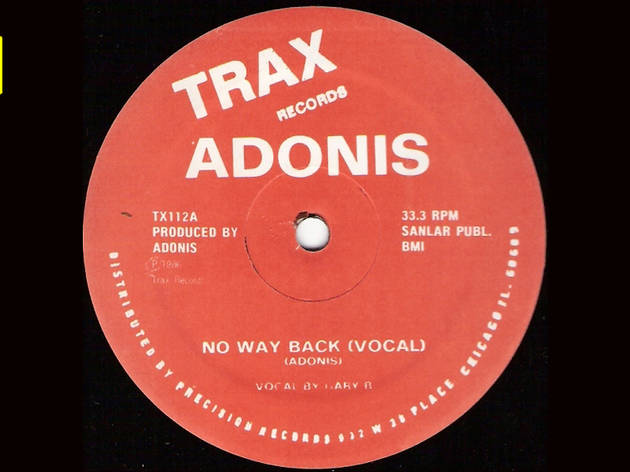 19/20
'No Way Back' – Adonis The mechanical, acidic take on house that Adonis perfected on 'No Way Back' in 1986 mixed retro-futurism with the spirit and soul of classic Chicago house, retaining more than enough funk in its lifeblood to fill any dancefloor.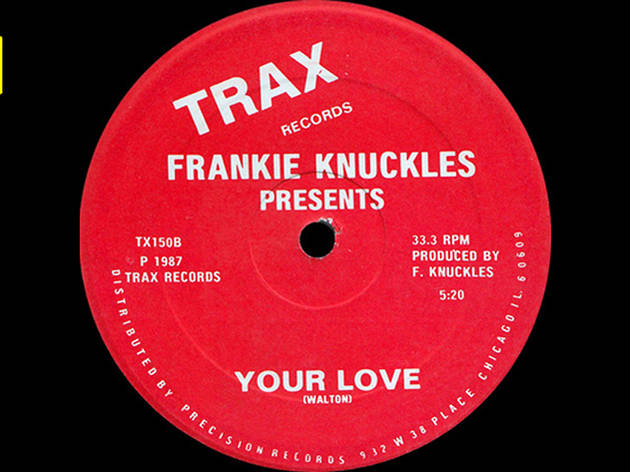 20/20
'Your Love' – Frankie Knuckles / Jamie Principle First recorded by Jamie Principle (hailing from – yep – Chicago), the 'Godfather of House' Frankie Knuckles made the track famous with his slightly punchier version, still featuring Principle. The arpeggiated synth-line that introduces the track signals something special is about to happen, and over seven-and-a-half minutes it certainly does, marrying a heartfelt electronic love song with heady dancefloor bliss – something that so many house tracks strive for but so few achieve. It's been covered and reworked by many, but Knuckles and Principle's version is the one that has rightly gone down in dance music history.
We've set our mixers to bliss to find the 20 best house tracks of all time, from the genre's origins in Chicago to its influence on deep house, electro, tech house and more. Bring the dance club to your work desk and stream them all. Did we miss your favorite? Let us know in the comments below or tweet us at @TimeOutChicago.
Read about the rebirth of Chicago house music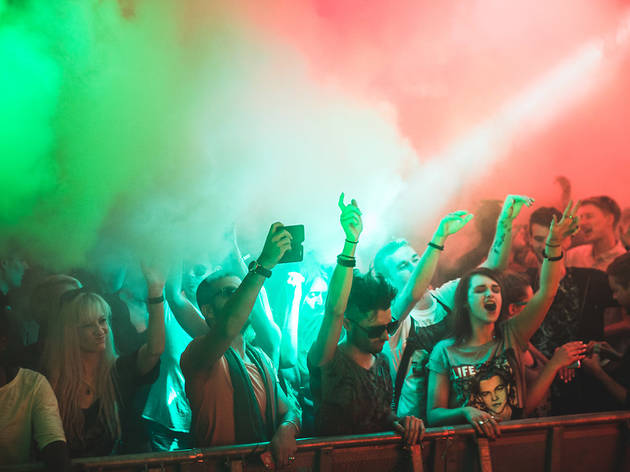 Chicago house music is undergoing a renaissance in London and Berlin, where fiftysomething Windy City DJs are headliners. So why isn't it a big deal here?