The best albums of 2014, July to September
Surprise releases (that don't start with U and end in 2), awaited comebacks and a touching father-son duo made for the best records of the third quarter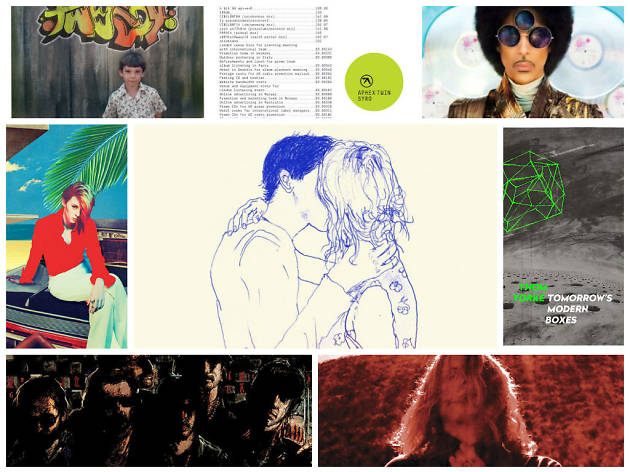 Continuing our quarterly reports on the best albums of 2014, we turn to the months of July, August and September. The last few weeks alone have been chockablock with delightful records. If we've learned one thing, it's to expect the unexpected. U2 slipped a ho-hum comeback into our iTunes accounts, Aphex Twin rode out of wilderness on a blimp, and Thom Yorke dropped a fresh batch of tunes online with no notice, as those Radiohead fellows are wont to do. It's an increasingly common practice, and one that will hopefully proliferate. These sudden albums give us all all a shared listening experience (albeit a horde of unnecessary thinkpieces as well).
Here are our top ten favorite albums from Q3. Catch up with the best albums of 2014's first quarter and second quarter as well.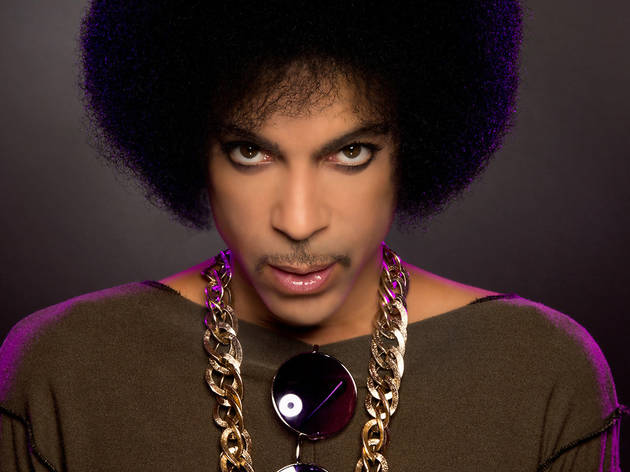 Prince 'Art Official Age'
Thank god, the Purple One has reconnected with his groin. After years of Jehovah-themed jazz records and Rated-G g-funk, Prince is back on Warner Bros. and bumpin' uglies. Even if his piety keeps the content more PG-13 than R, "Breakfast Can Wait" and "Clouds" are sexy and cheeky. While not a return to his prime, these largely midtempo R&B numbers fit in nicely with his '89–'92 output, like a compilation of the bedroom jams on Batman and the Love Symbol Album. The inevitable modern touches—"24 karat hashtag" and a couple bursts of EDM—can't keep down what is a very good Prince album. And a very good Prince album is better than just about everyone.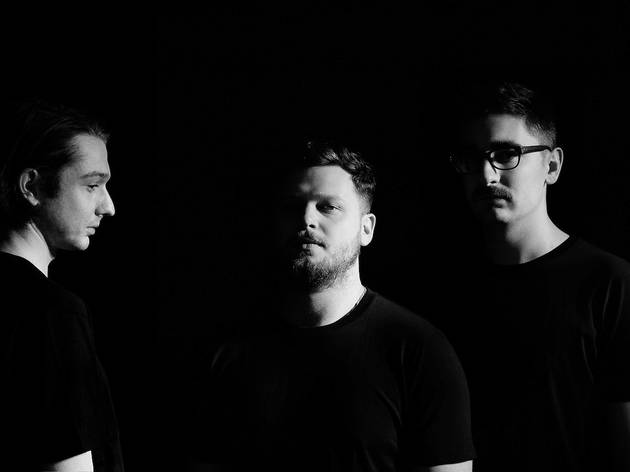 © Gabriel Green
Alt-J 'This Is All Yours'
Despite lacking the highs and newness of its breakthrough debut, Alt-J have crafted a boldly and consistently mellow-beautiful follow-up with equal touches of archaic English folk and bleeding edge rhythms. With crisp, dry snares snapping under Joe Newman's pinched vocals, the band sounds like nobody else (even the Radiohead comparisons make little sense), which is a feat in this recycling era. The Brits, now whittled down from a quartet to a trio, continue to make the quite-weird sound commercial. That's a nifty trick.

Alt-J plays Riviera Theatre Nov 1, 2.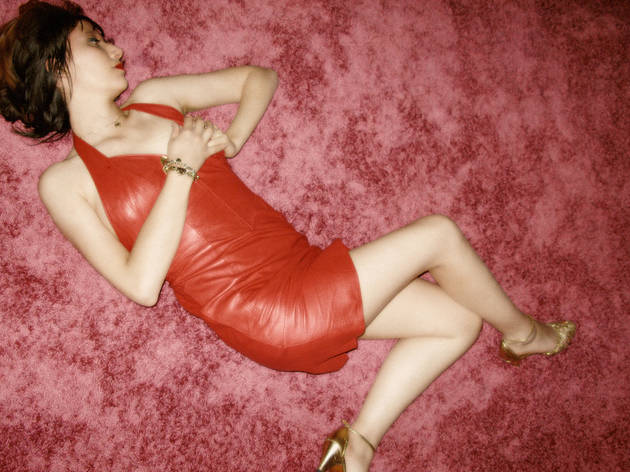 Photograph: Barney Clay
The first solo album from the Yeah Yeah Yeahs frontwoman is sort of the audio equivalent of the celebrity phone hack that melted down the Internet in the week leading up to this record's early-September release. The stripped, miminal songs sound so intimate they near voyeuristic. Karen O recorded the heartbroken tunes at home years ago, which lends to to vibe of eerie snooping. Her voice slays in this setting, one not far off from her Oscar-nominated work for Her. The diaristic packaging, filled with ink drawings and lyrics, is lovely, too.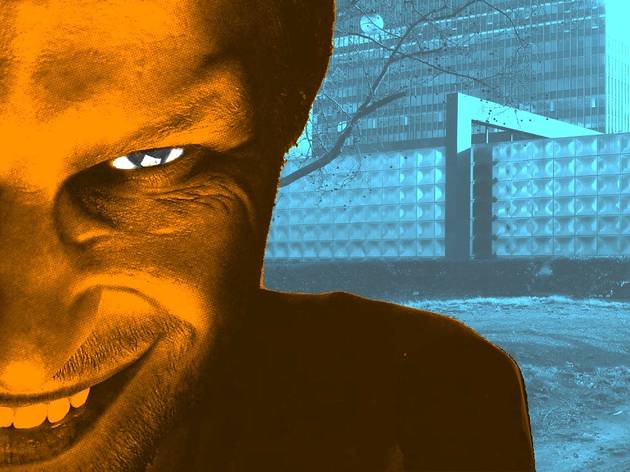 Richard James disappeared into domestic life in 2001 after the sprawling Drukqs, two discs of manic rhythm algorithms and classic chamber work. After 13 years away, I think we all expected the electronic pioneer to return with a batshit assault that hit your face like the atmosphere of Venus. Turns out, the futurist delivered his most approachable, extroverted record yet, one that sounds nostalgic for the jungle, hip-hop, and drum & bass of the '90s. Much of the critical goodwill granted to this record is due to its mere existence, but there is more flesh and blood to this programming. Plus: You can actually dance to it!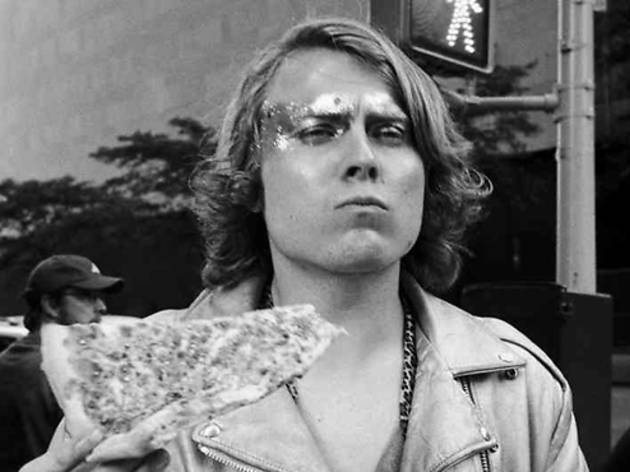 Photograph: Annabel Mehran
With warm rock-nerd production, heavy shredding and more painstaking retro detail than the side of a custom van, Segall's double-LP makes up for its lack of soul with the fun, druggy fairyland gobbledygook of T. Rex. After 17 tracks of dank riffage, your hair will grow lower than your neck, and not just because of the passage of time. This is just some heavy, hairy classic-rock awesomeness.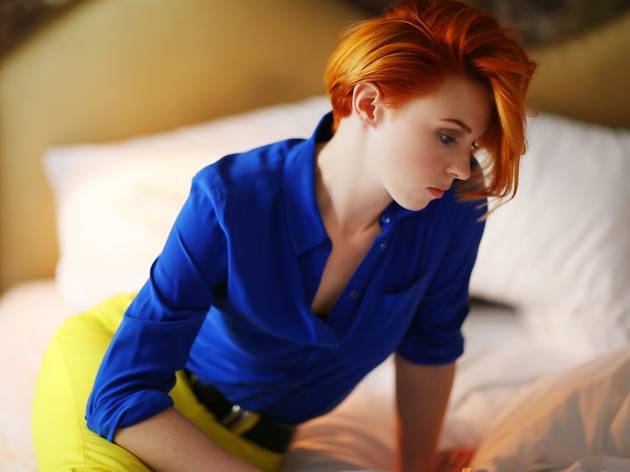 © Simon Procter
La Roux 'Trouble in Paradise'
Drawing heavy influence from Nile Rodgers, Elly Jackson approaches the ridiculous with soul-rending sincerity on "Sexotheque," one of the many brilliant-dumb cuts on this pop highlight of 2014. The bubbly funk of "Kiss and Not Tell" and "Tropical Chancer" nears Gorillaz for all the deceptively musical cartoon joy, but it's Jackson's heart and pipes that pack an emotional wallop. She should be massive.

La Roux plays Concord Music Hall Oct 1.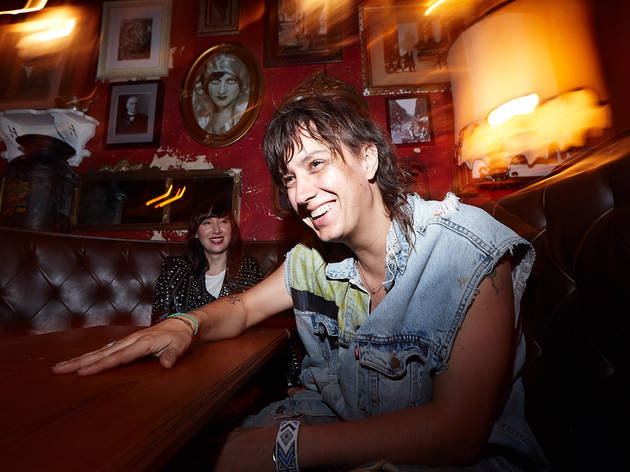 Julian Casablancas & The Voidz 'Tyranny'
A far different brand of headbanging can be found on Casablancas's wonderfully weird sophomore solo album. Like a punk making a suicide of sodas at the Coke machine, the Strokes frontman throws new-wave, hair metal, Arabic pop and chillwave into a food processor. Perhaps the closest reference point is Blur's boundary-pushing 13, but this delightfully strange work sounds more akin to Deerhoof covering Guns N' Roses inside Nintendo's Castlevania. There are gorgeous melodies and cutting lyrics to be discovered under its dense slop.

Julian Casablancas plays Vic Theatre Nov 18. Read Casablancas's interview of Karen O in Time Out here.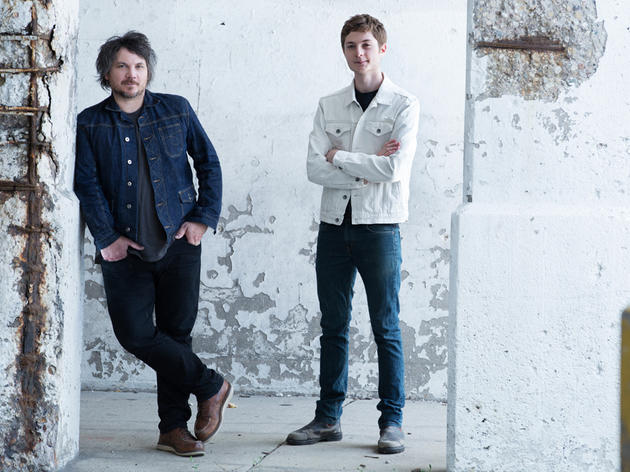 Photograph: Piper Ferguson
Another double album, Jeff Tweedy's collaboration with his drumming son, Spencer, continually shifts gears from krautrock to folk like a tractor cruising down the autobahn. As satisfying and exploratory as a Wilco LP or a Beatles solo outing, if not more so, Sukierae continues to flaunt Tweedy's uncommon lyrical prowess. As cringe-worthy as it is to say, the man is a poet. "Nobody Dies Anymore" guts like a samurai sword, especially when you realize this record is father and son dealing with the cancer diagnosis of their wife/mother, jamming away in their loft. Jess Wolfe and Holly Laessig of Lucius float lovely harmonies throughout. Flipping through the lyric booklet and family photos in the artwork is akin to watching Boyhood. What a goddam heartwarming and touching record.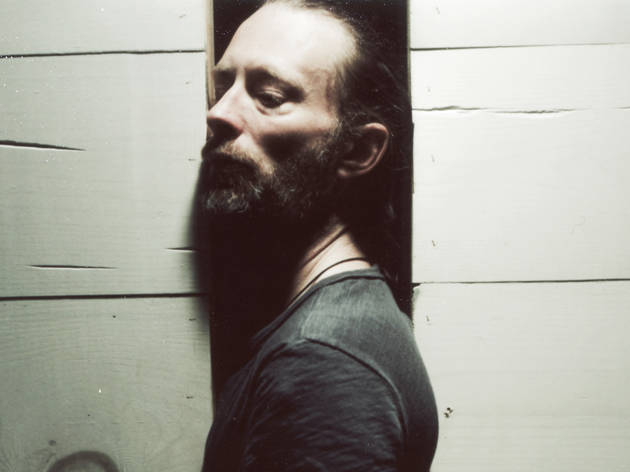 Photograph: Eliot Lee Hazel
Thom Yorke 'Tomorrow's Modern Boxes'
The Radiohead frontman must love surprise parties. Like the last two of his main act, this third solo album appeared out of nowhere. It is a subtle work that reveals more of itself with each listen, as Yorke makes chilly digital soundscapes as warm as down with his increasingly sensual falsetto. Those who want an entire album of Kid A's title track and "Lotus Flower" will make snow angels in this soft snow. "There Is No Ice (For My Drink)" reveal his growing sense of humor and time spent in L.A. The beauty is in the detail—the degrading piano loops of "Pink Section," lines like "In the future the leaves will turn brown when we want them." He's still got it.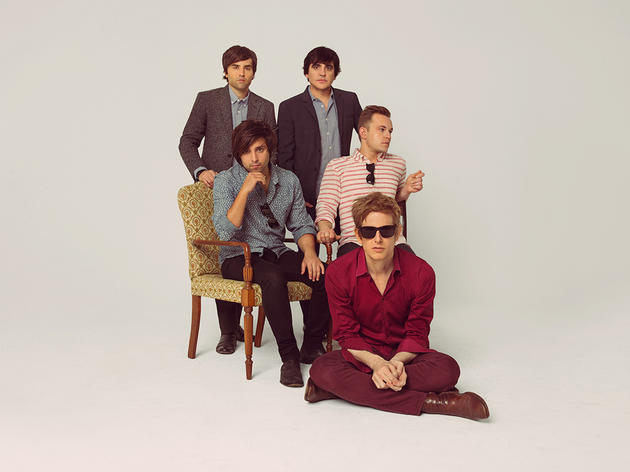 Photographer: Tom Hines
Spoon 'They Want My Soul'
Spoon has been the most consistent act of the last decade-plus, but we do not reward them for merely consistency. They Want My Soul finds new angles to the group's cool restraint, adding elements like a harp solo on the nocturnal drift of "Inside Out," and feels like a fresh peak. Britt Daniel howls like Lennon with a head cold, the guys hit a groove tighter than Swedish girls' pants, and all is right with rock & roll.