The Shins - Port of Morrow | Album review
James Mercer made the other Shins walk the plank. Now he sets sail for the breezy seas of yacht rock.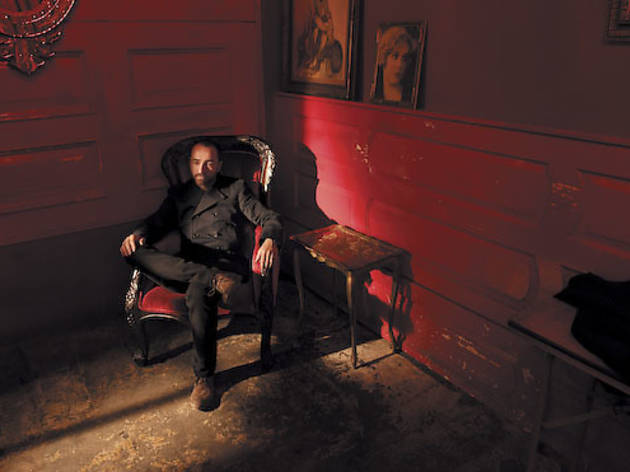 A few years back, James Mercer kicked out the rest of the Shins. No big whoop. The other dudes weren't exactly Slash, Duff and Izzy. Nobody was cranking "Kissing the Lipless" for the bass lines. The band's successes came from Mercer's unexpected melodic swerves and turns of phrase. Oh, Inverted World was a keen title, as the debut made indie-folk sound new, askew and faded, yet familiar, like wearing an old T-shirt inside-out.
Turns out, the other Shins also were anchors holding back Mercer's yacht rock. The lush and lazing Port of Morrow sets a course for the still, turquoise waters of early '80s AM radio. A coconut scent lingers over the island shuffle of "Bait and Switch" and "Fall of 82." The latter bobs with the same content buzz of Joe Walsh's "Life's Been Good," before a breezy French horn solo puffs up its sails.
When he was on Sub Pop's modest dime, Mercer had to provide the color and detail with his words. By contrast, this fourth record, and major label debut, is a producer's orgasm, overdecorated with instrumental baubles, bunting and trimming. Now people will turn up "No Way Down" largely for its bass line. When the antique drum machines, keyboards and vibraphones are slathered on extra thick, the tunes become Broken Bells, Mercer's hardly distinguishable other act. Sure sound purty, though.
The slow stuff drifts like Beck's Sea Change, with its languid strumming, echoing whistles and dry, French drum thwaps. Only this margarita needs salt. There is a gaping hole where the heartbreak is supposed to go. Not surprising; Mercer was the one doing the dumping.