Tinariwen 'Emmaar' album review
The West African desert blues veterans perfect their endless jam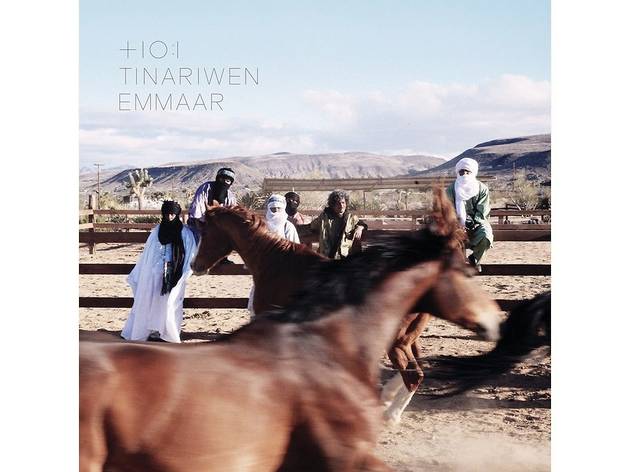 It makes sense that
Emmaar
was created in the spiritual home of American psychedelia. This is transportative music, an electric blues trip through Tinariwen's sand-blasted world of long-form Tamashek jams. The songs all drift into one another, but that's their greatest appeal: They're all variations on a theme, a single tone that rises and falls. Moments of calm—"Sendad Eghlalan," for instance—leave you drifting off into the ether before everything ramps back up on wig-outs such as "Imdiwanin ahi Tifhamam."
Though guest appearances by fiddle player Fats Caplin and Red Hot Chilli Peppers guitarist Josh Klinghoffer break the spell a little,
Emmaar
is never less than hypnotic and entrancing. Tinariwen have crafted a beautiful paean to the desert, an audio homage to dry heat—even if the desert this time was 7,000 miles away from home. Just one sticking point, then: the spoken word intro that begins the album. Don't whisper at me, bro—that's creepy.
What are your thoughts? Let us know in the comments box below or tweet us at @TimeOutChicago.