Travel to San Juan, Puerto Rico
Escape to the beach, explore centuries of history and taste the many flavors of Puerto Rico with a trip to San Juan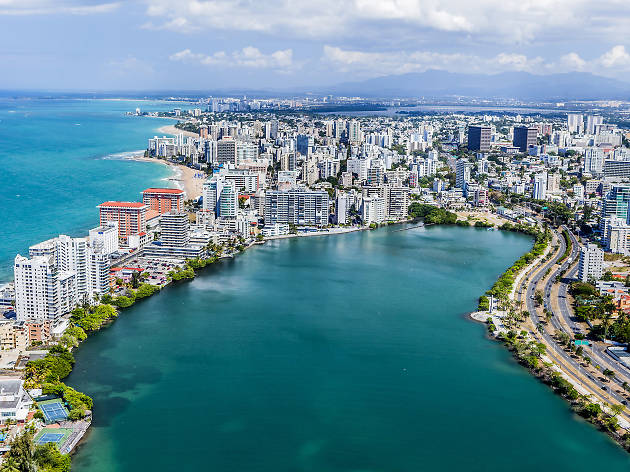 When you've conquered all of Chicago's best beaches, it might be time for an even greater escape, complete with 24/7 access to mojitos, clear blue water and coconut trees. Welcome to San Juan, Puerto Rico, a.k.a. paradise, a worry-free land that's within easy reach—no passport necessary, and you can fly from O'Hare in less than five hours.
This is one of those rare places that should be on everyone's list. Crave crashing waves? Obviously. Love history? This city has stories in spades. Want great food? Dancing? Adventure? Check, check and check.
The Condado district is one of Puerto Rico's tourist hot spots, with oceanfront hotels and restaurants serving to-die-for mofongo (a fried plantain dish often topped with braised meat or seafood). Spots like La Concha Marriott Renaissance Resort(1077 Ashford Ave, 787-721-8500, laconcharesort.com) and San Juan Marriott Resort & Stellaris Casino (1309 Ashford Ave, 787-722-7000) are late-night hubs. Real revelers will feel at home at La Concha, with comfortable and dimly lit rooms that are perfect for Sunday hangovers. Just don't expect the party to stop much before dawn. Less noisy but just as fun, the Stellaris up the street hosts salsa nights, while table games last into the wee hours of morning.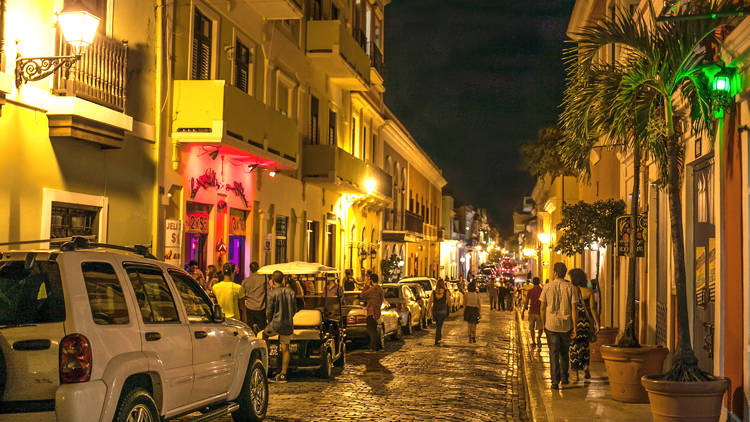 Looking for something a bit more refined? Meet Old San Juan, Puerto Rico's oldest settlement, with narrow cobblestone streets and well-preserved, colorful brick and stone buildings dating back to the 16th and 17th centuries when it was a Spanish colony.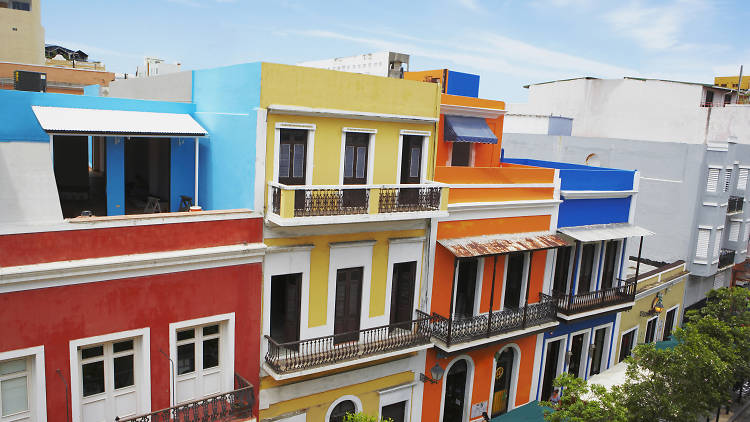 Old San Juan is where the cruise ships drop anchor, and for good reason. Old San Juan has everything—authentic eats, eclectic shops and thrilling scenery. Some sites are centuries-old, like Castillo San Felipe del Morro, a castle named for King Philip II of Spain. Then there's La Fortaleza, built in the 1500s and now home to Puerto Rico's governor, and Castillo San Cristóbal, circa 1783. All can be toured as part of the San Juan National Historic Site(787-729-6960, nps.gov/saju).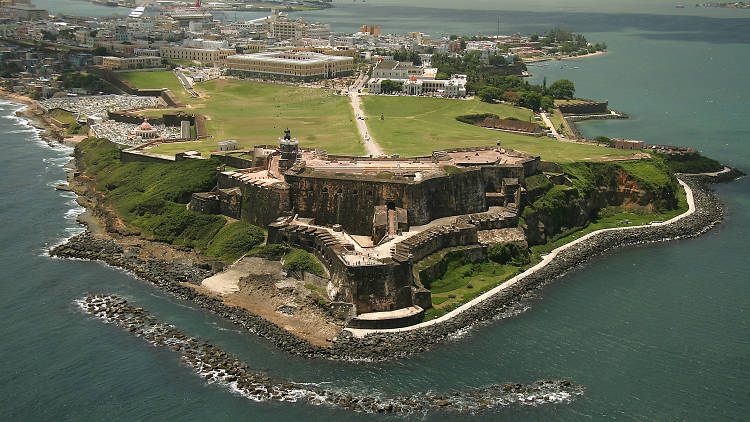 The island itself is easy to explore, at approximately 110 miles by 35 miles. A 35-minute drive from San Juan takes you to El Yunque National Forest, one of the easiest rainforests to get to in the world (you can actually drive there). Snap photos of waterfalls as you walk among the banana trees, or hike to the mountaintop for an otherworldly coastal view.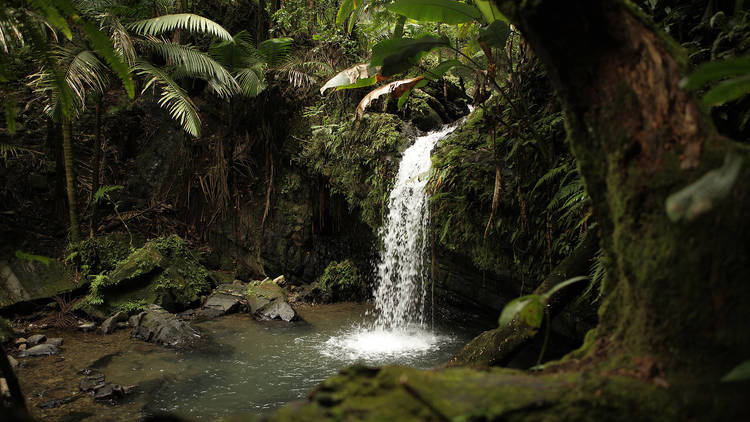 Get back in the car and keep on truckin' to reach one of few bioluminescent bays in the world—Laguna Grande at Las Croabas in Fajardo. What's a bio bay? To put it simply, it's a dreamlike place where plankton glow like stars as you move through dark water in a kayak. Like most everything else on this island, it's magical.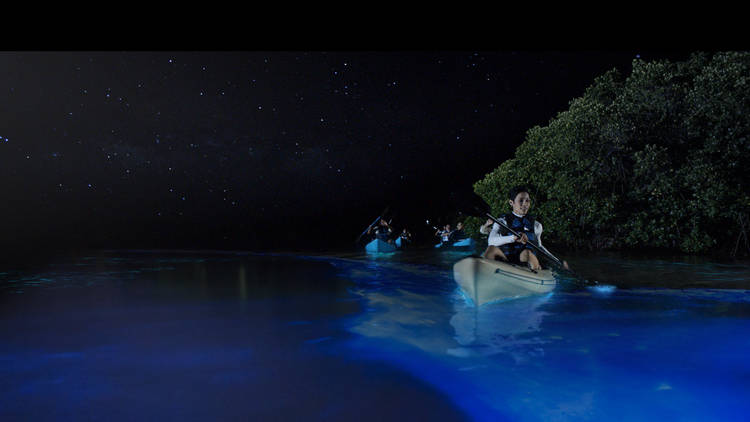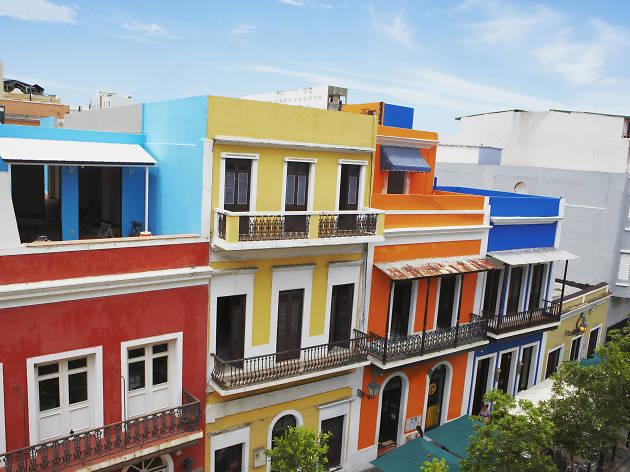 Photograph: Courtesy Puerto Rico Tourism Company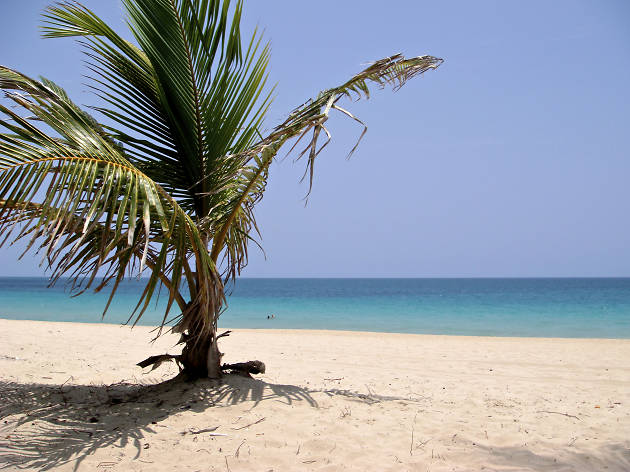 Photograph: Courtesy Puerto Rico Tourism Company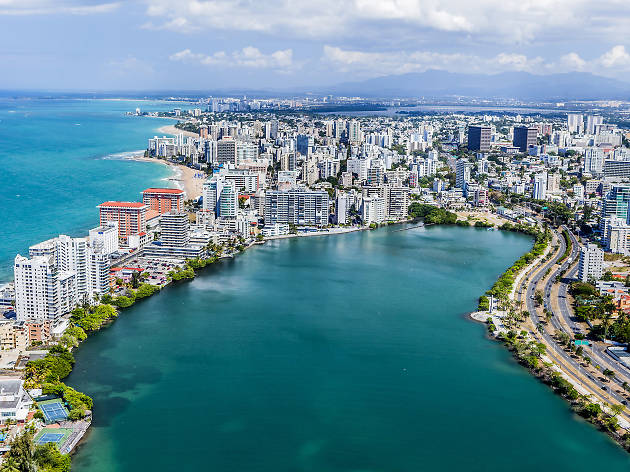 Photograph: Courtesy Puerto Rico Tourism Company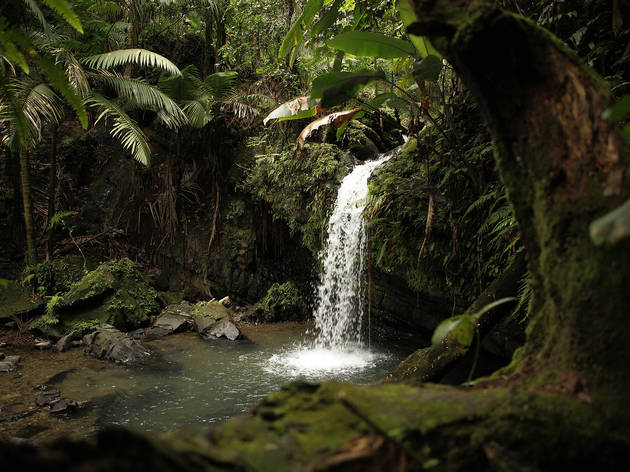 Photograph: Courtesy Puerto Rico Tourism Company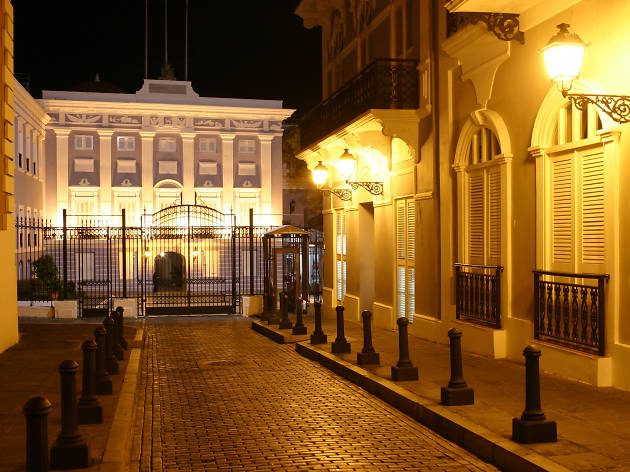 Photograph: Courtesy Puerto Rico Tourism Company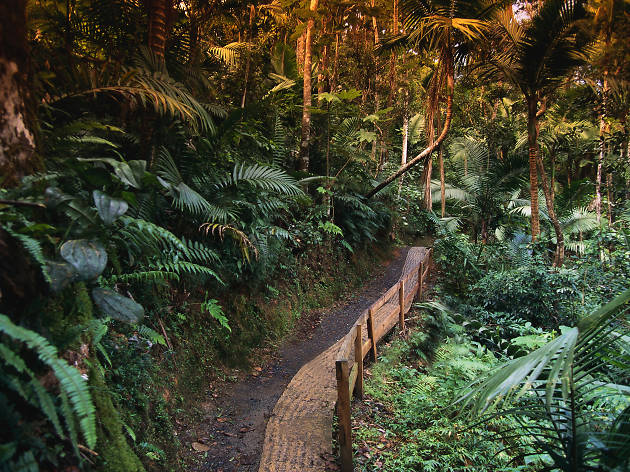 Photograph: Courtesy Puerto Rico Tourism Company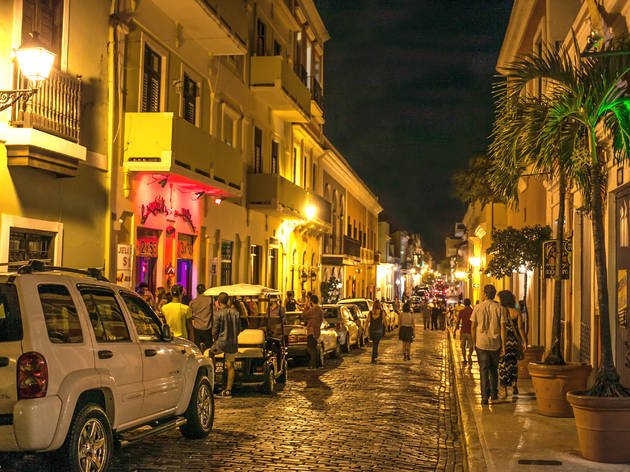 Photograph: Courtesy Puerto Rico Tourism Company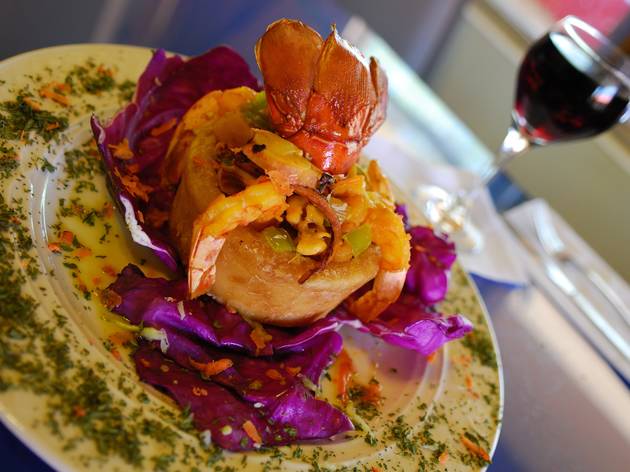 Photograph: Courtesy Puerto Rico Tourism Company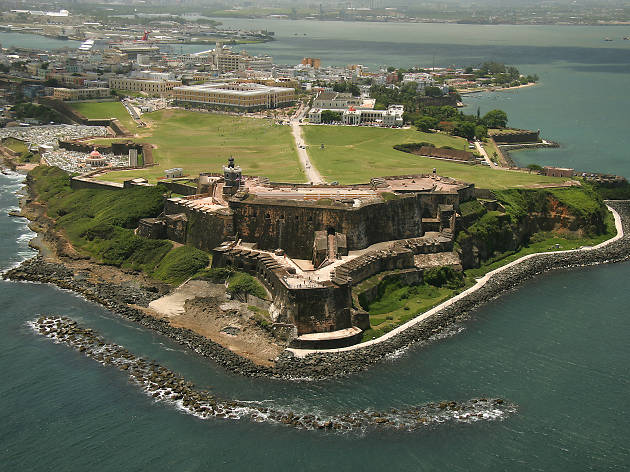 Photograph: Courtesy Puerto Rico Tourism Company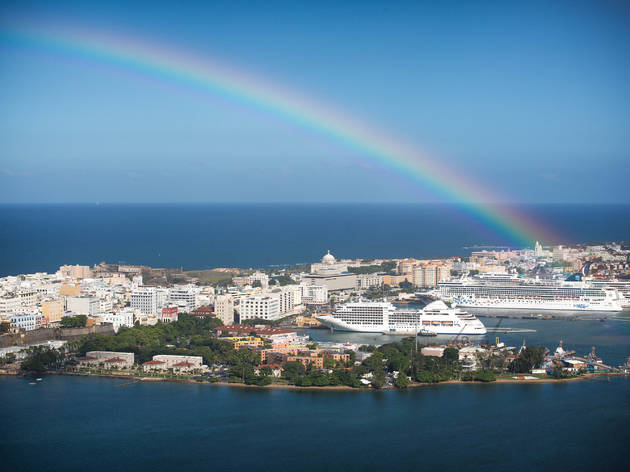 Photograph: Courtesy Puerto Rico Tourism Company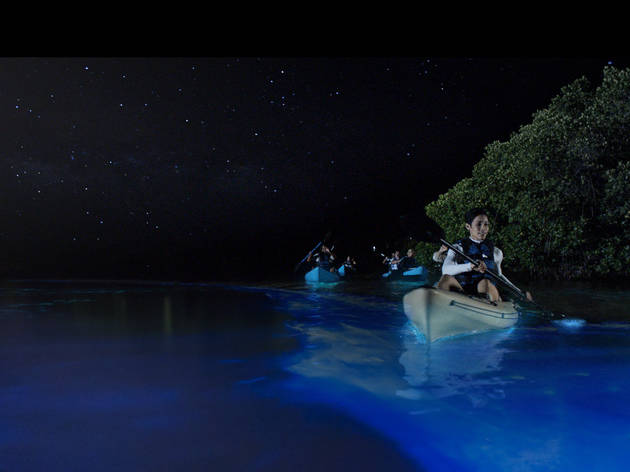 Photograph: Courtesy Puerto Rico Tourism Company