The 13 best things to do in Copenhagen
From pretty architecture to swimming opportunities, these are the best things to do in Copenhagen, the Danish capital
This picturesque modern city is so incredible that you'll be finding new, exciting things to do in Copenhagen at just about every turn.
It's a go-to town for innovative Nordic cuisine at top-notch local restaurants, fast-moving (and delicious) street food, architectural gems, picture-perfect destinations and easy life by the waterfront.
In the winter, Copenhagen is snowy Christmas-card perfection. In the summer, it is brimming with life and small enough for you to get on your bike and go explore. The harbours are some of the cleanest in the world—so clean you can actually swim in them. Green parks and spaces are abundant, so it's easy to find the perfect setting for an al fresco picnic and relaxed summer hygge.
Done something on this list and loved it? Share it with the hashtag #TimeOutDoList and tag @TimeOutEverywhere. Find out more about how Time Out selects the very best things to do all over the world.
Best things to do in Copenhagen
1
Photograph: Courtesy Yelp/Kendra W.
What is it? If you want to travel like a true Copenhagener – go and get yourself a bike. The entire city has cycle paths and traffic lights for the cyclists. If you want to go for a longer ride, Havneringen will take you on a 13km ride filled with exciting points of interest.
Why go? The route takes you past stunning architectural hotspots. Whizz past the Black Diamond Library, ride the famously elevated bike lane, cross some of the beautiful harbour bridges, see the many docked houseboats in Christianshavn, explore the wild nature by Amager Fælled and see how the city is so easily connected. There are many spots for bike rentals in Copenhagen including Bycyklen.
2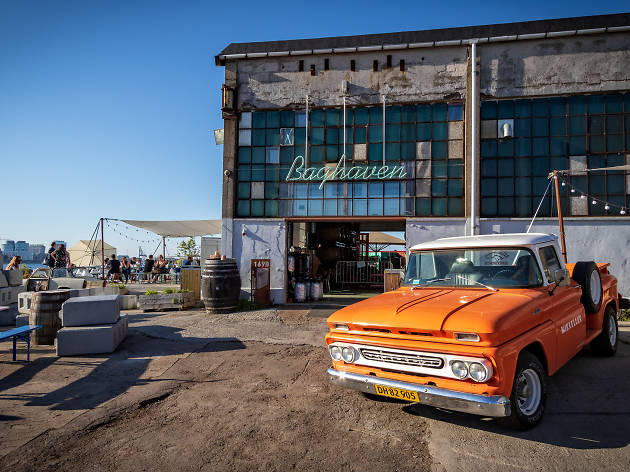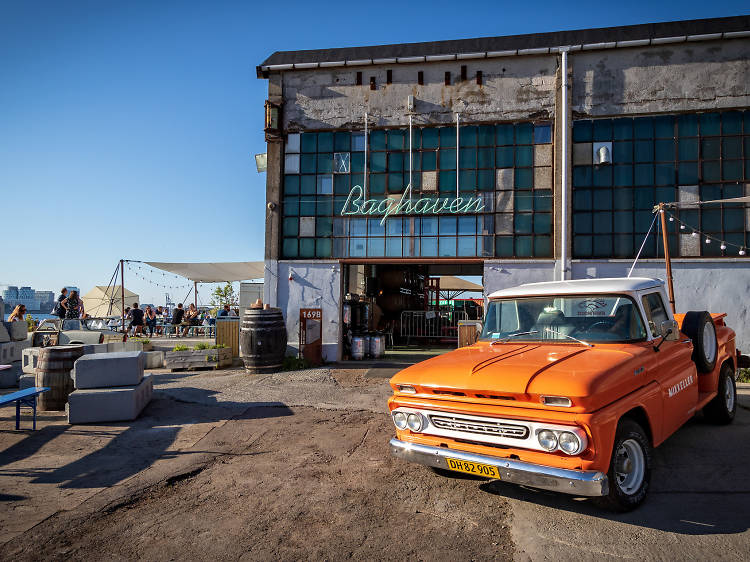 Photograph: Courtesy CC/Flickr/Stig Nygaard
What is it? Copenhagen's new urban playground and food market with a focus on sustainable food, craftsmanship, and culture.
Why go? If you like ambient chilled summer vibes by the sea, with drinks and food galore, then Reffen is a must-go destination. It aims to bring the best national and international cuisine to the waterfront with a 'reduce and reuse' mindset. There are more than 40 stalls selling food here as well as creative upcycling workshops and cultural activities. Why not indulge in the classic and utterly moreish flæskestegs sandwich (roast pork with crispy crackling) or cool off at Denmark's first shaved ice stall.
3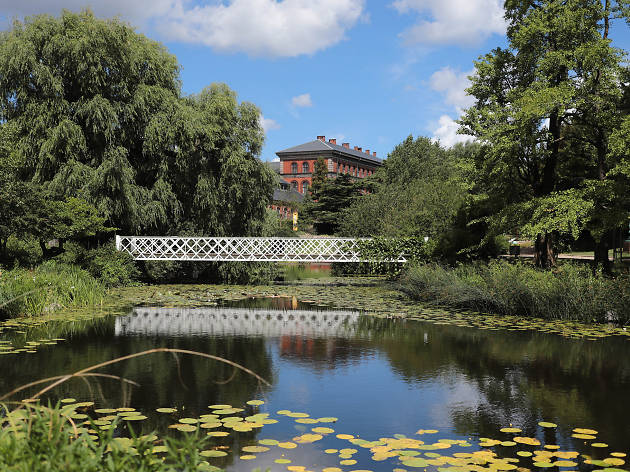 Photograph: Courtesy CC/Flickr/Keith Murray
Copenhagen Botanical Gardens
What is it? The greenest place in town with some spectacular glasshouses to boot.
Why go? The Botanical Gardens houses more than 13,000 species of flora and fauna from all over the world and has recently opened its new butterfly house, where visitors can explore the fascinating life of butterflies. There are also 27 glasshouses – and the notable Palm House from 1874, which features narrow spiral staircases leading to a walkway at the very top with a breathtaking view of the treetops. You can take a stroll in the park or sit down with a coffee on the terrace. The Botanical Gardens also have a pretty little flower shop that sells plants from the gardens as well as seeds – so you can bring the botanical magic to your own garden.
4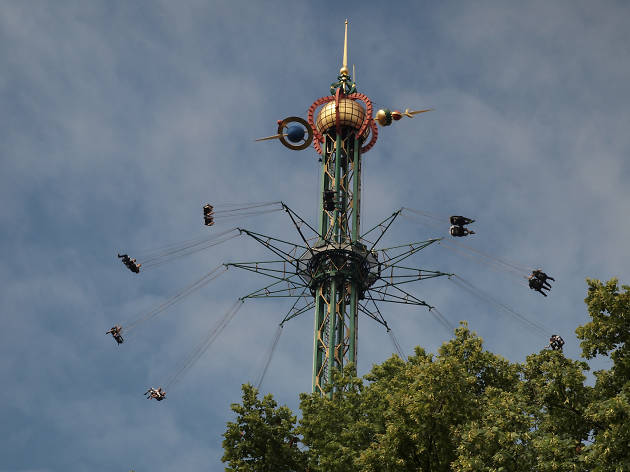 Photograph: Courtesy CC/Flickr/Maman Voyage
What is it? Quaint and highly entertaining gardens and a theme park that should satisfy all members of the family.
Why go? This old site has stood here for a whopping 175 years! That's pretty impressive for a theme park. And this isn't jsut any old theme park either. At Tivoli you'll find thousands of exquisite blooms, high end bars and eateries, glowing lanterns, picturesque carousels and one of the world's oldest wooden roller coasters, which was built in 1914.
5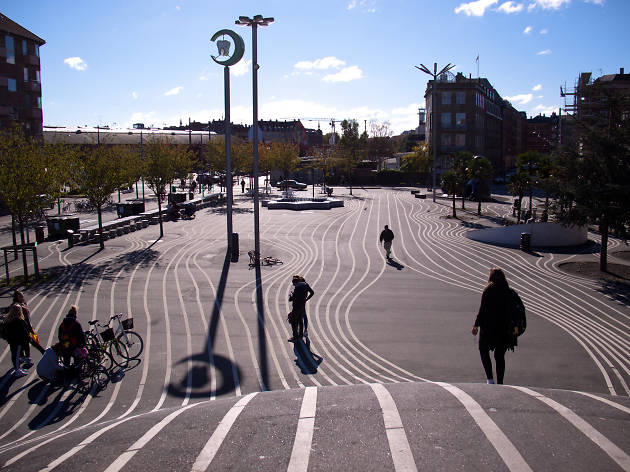 Photograph: Courtesy CC/Flickr/BenteJonsson
What is it? If you're not one for the sprawling, landscaped greenery of a typical park, this km-long urban alternative should suit you.
Why go? Everyone should visit Superkilen when in Copenhagen, if only to marvel at the unique nature of the place. Nature not being the operative word in this instance. You see, Superkilen, in the Nørrebro district, is entirely manmade and comprises three areas: black (for the market), red (for sports) and green (for picnics). They're very distinctive and contain 57 objects that reflect the 57 cultures that inhabit the area, including swings from Iraq, benches from Brazil, a fountain from Morocco and rubbish bins from England.
6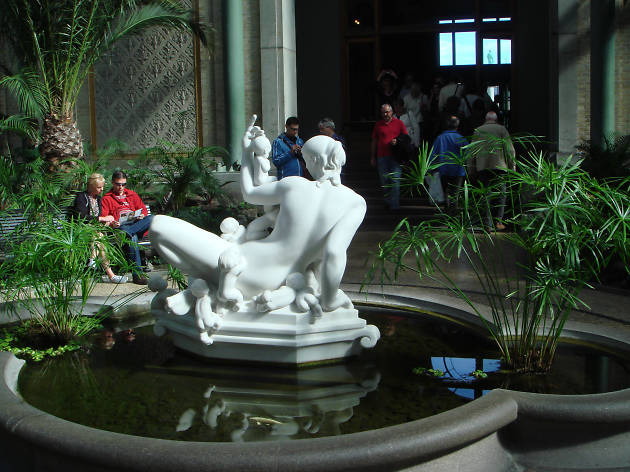 Photograph: Courtesy CC/Flickr/Esterträff
What is it? Founded in 1888, Glyptoteket is a museum dedicated to the ancient cultures of the Mediterranean as well as Danish and French art from the nineteenth century.
Why go? Glyptoteket has some of the most impressive rooms in Copenhagen, displaying the vast collections of art, sculptures and mummies. The heart of the museum is the classic atmospheric winter garden from 1906, with tall palm trees, a fishpond and a fountain. The dusty coloured walls and the Roman sculptures make for some serious eye candy - and every room you enter has something spectacular to offer. (Make sure to take an Instagram of the stunning ceiling.) Entry is free on Tuesdays.
7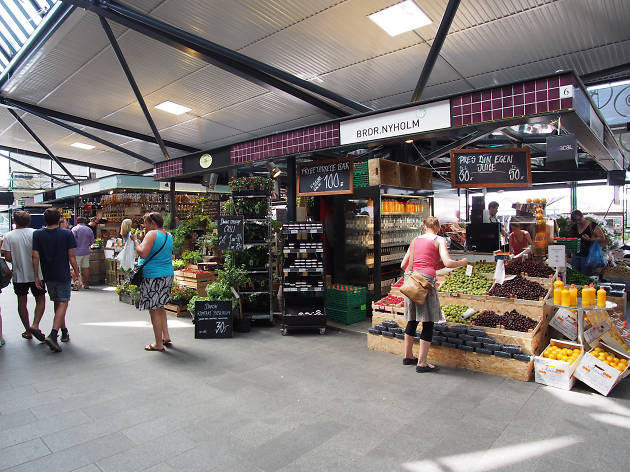 Photograph: Courtesy CC/Flickr/Heather Cowper
What is it? The tastiest place in town: an indoor food market that should be the first stop on your Copenhagen food trail.
Why go? Torvehallerne is a foodie paradise where you'll find anything your culinary heart could desire. The twin halls are bursting with seasonal produce, baked goods, meats and seafood – as well as quick and scrumptious meals to take away or enjoy outside on the tables in the sunshine. You can start your day with a tasty portion of gourmet porridge at Grød or try a bánh mì from LêLê street kitchen. Before you leave, why not grab an authentic Danish pastry from Granny's House? One thing is for sure – you won't leave hungry!
8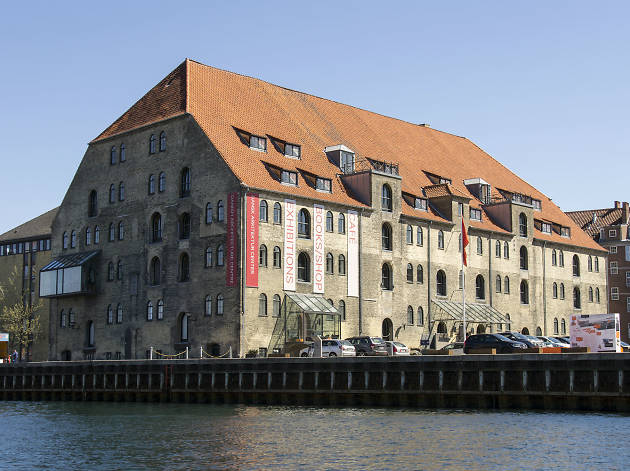 Photograph: Courtesy CC/Flickr/Ross G. Strachan Photography
Danish Architecture Centre
What is it? This museum hosts exhibitions that showcase architectural wonders and city development.
Why go? DAC runs permanent exhibitions about Danish architecture and design as well as changing exhibitions throughout the year, all housed in an impressive new building – BLOX. It resembles modern-day building blocks stacked upon one another creating its own little city inside the city. After your tour, you can relax at the rooftop café with scenic views of the harbour and Slotsholmen.
9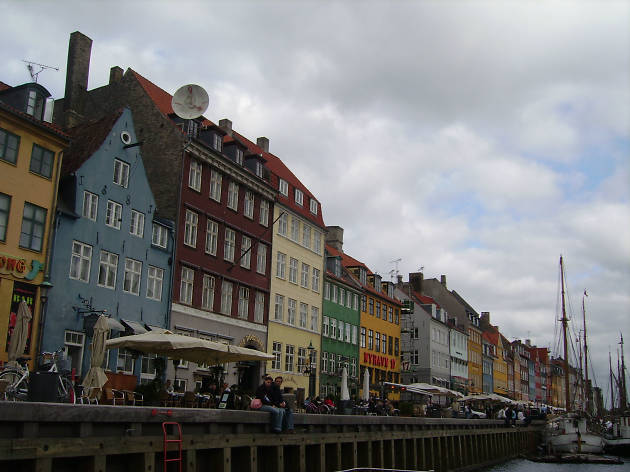 Photograph: Courtesy CC/Flickr/Daniel Stone
What is it? Quintessentially Danish and the oldest harbour in the city. It's got some of the most iconic views of Copenhagen, too.
Why go? On a hot summer day, this entire waterside street is full of life. You can get the obligatory Instagram shot of the picturesque pastel-coloured houses or sit and enjoy a cold drink with traditional Danish food from one of the many restaurants that spill out onto the pavements. Vaffelbageren, an ice cream parlour at the end of the street, bakes its own ice cream cones and waffles. If you venture in, remember to add a dollop of 'guf' (yes you read right) to your scoops. This bizarrely named confectionary is a pink raspberry flavoured liquid meringue and is utterly delicious.
10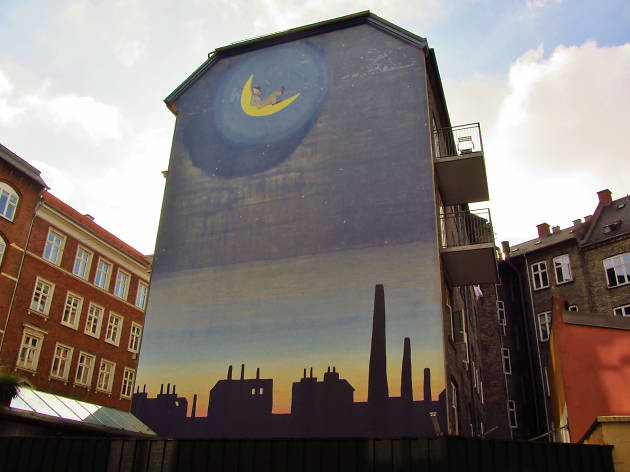 Photograph: Courtesy CC/Flickr/Roman Holder
What is it? A street that's dubbed Copenhagen's Paris, oozing french charm and ambience.
Why go? There are cafés, restaurants and speciality shops in abundance and a very Parisian atmosphere on the weekends. Sit outside at the nostalgic Granola coffee lounge and order a blødkogt æg med rugbrød (boiled eggs and soldiers), and one of their homemade juices. Afterwards, visit the quirky workshop of flower designer Poppy Kalas. Then finish with a coffee in the Central Hotel, the world's smallest hotel.
11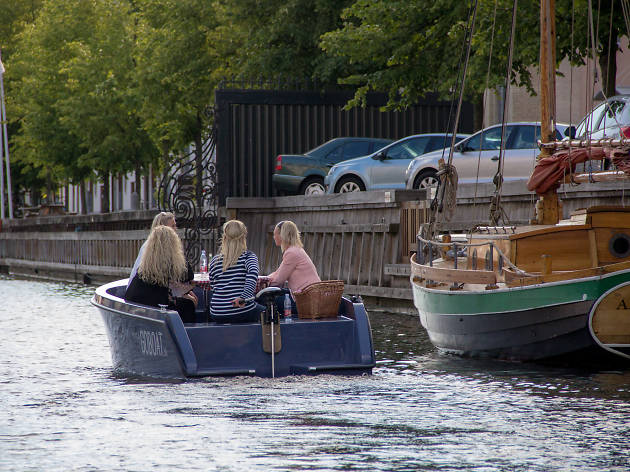 Photograph: Courtesy CC/Flickr/Alex Berger
What is it? Be the captain of your very own solar-powered boat and tour the Copenhagen harbour and canals. The Go Boats can carry as many as eight people and have a picnic table in the centre so you can bring your own lunch, or order one of theirs. And don't worry, you don't need a boating licence or any experience to operate the boat.
Why go? Everything looks different from the city's canals. You could sail past the Opera House and Skuespilhuset, or turn into Christianshavn - and explore the beautiful 'Amsterdam of Copenhagen' – the multi-coloured houses on both sides of the charming canals. It's very atmospheric.
12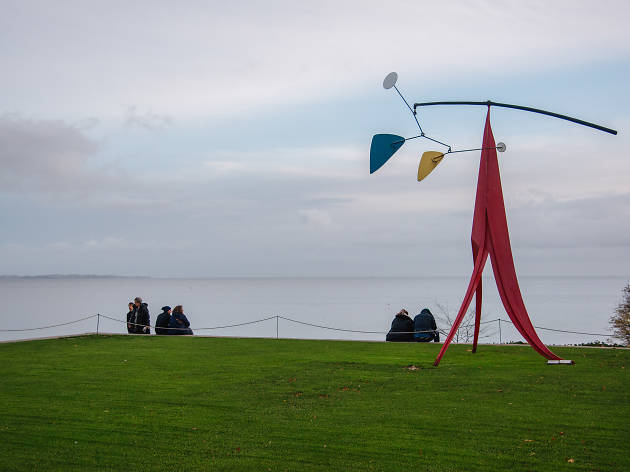 Photograph: Courtesy CC/Flickr/Hanlu Cao
Louisiana Museum of Modern Art
What is it? Art, architecture and breathtaking views of the sea and nature are magically combined at the Louisiana modern art museum.
Why go? Located 40km north of Copenhagen, this museum has ever-changing exhibitions and boasts stunning views of the sea, as well as a sculpture park for relaxing and a jetty for taking a dip in the water. The children's wing is great if you're visiting with little ones and the museum shop is filled with Danish design and cool contemporary objects – a destination itself. And if you're wondering, it's not named after the US state, but in fact after the three wives of Alexander Brun (who built what now houses the museum), all three of whom were named Louise.
13
Photograph: Courtesy Cisternerne
What is it? The Cisterns are the old water reservoirs deep under the streets of Copenhagen. Once upon a time they supplied the Danish capital with drinking water.
Why go? The Cisterns were finally drained in 1981 and made into an exhibition space in 1996. After a wander in the picturesque Søndermarken park, visit the Bakkehuset museum and step into a piece of Danish history. Bakkehuset is an oasis of tranquillity and the mint coloured orangery serves traditional Danish smørrebrød in a pretty setting.
Hungry for the best restaurants in Copenhagen?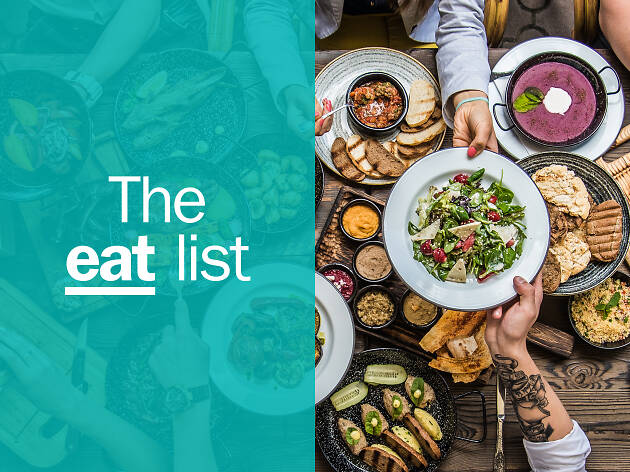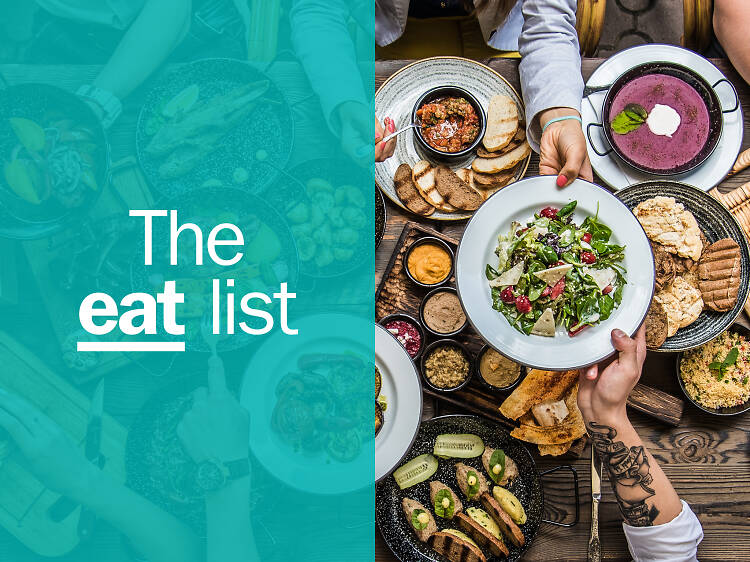 The restaurant and bar scene in Copenhagen has exploded in the last few years. On any given visit you'll be sure to find a huge variety of quality bars, swanky restaurants and bistros, as well as innovative food markets, delis and bakeries.