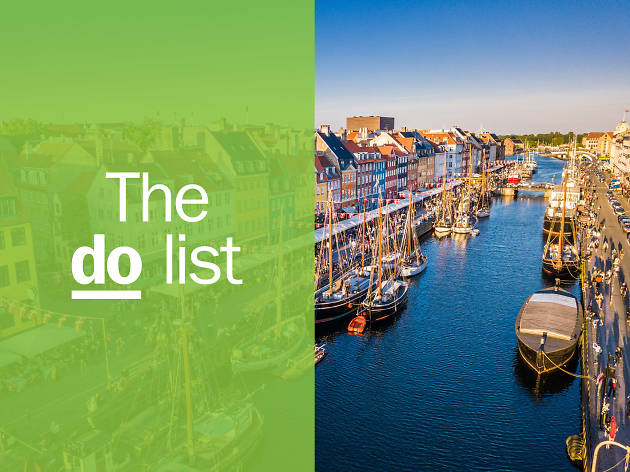 The 17 best things to do in Copenhagen
Is this the happiest city in the world? Check out our pick of the best things to do in Copenhagen and judge for yourself
Cuddly Copenhagen is well known for its outstanding quality of life – so much so that some have even dubbed it the world's happiest city. And are they on to something? Well, it won't take you long to figure out some of the secrets of the Danish capital's success. One thing this city certainly gets right is that it's remarkably easy to get around, especially if you join locals in the bike lane. Alternatively, jump on the city's all-hours metro, which got a brand-new line in late 2019, making many of the top attractions and things to do in Copenhagen more accessible than ever.
History buffs will love its royal castles and palaces, while foodies will be spoilt for choice in the city whose restaurants pretty much invented New Nordic cuisine (and now boast 22 Michelin stars between them). Shopping in the Danish capital is also delightful, thanks to its wealth of independent shops and string of pedestrianised streets. On rainy days, explore some of the city's world-class museums, and when the sun's out, head to one of its many picturesque parks. Better yet, take a refreshing dip in the harbour — it's certainly clean enough for swimming. See what we mean about quality of life?
Done something on this list and loved it? Share it with the hashtag #TimeOutDoList and tag @TimeOutEverywhere. Find out more about how Time Out selects the very best things to do all over the world.
Best things to do in Copenhagen
Photograph: Yelp / Kendra W
1. Cycle around the Havneringen (Harbour Ring)
What is it? To feel like a local, jump on a bicycle. Thanks to Copenhagen's world-class cycling infrastructure, including miles of segregated bike lanes, peddling around the Danish capital is easy-peasy — and almost always the fastest way from A to B. The new Harbour Ring (Havneringen) is a 13km marked route that takes in an array of big-hitting sights.
Why go? You'll discover how well-connected Copenhagen is. Whizz past eye-catching waterfront architecture such as the Black Diamond library extension, cross the city's much-loved harbour bridges — such as artist Olafur Eliasson's spectacular Circle Bridge and the elevated Cycle Snake — and catch some fresh air at the Amager Fælled nature reserve.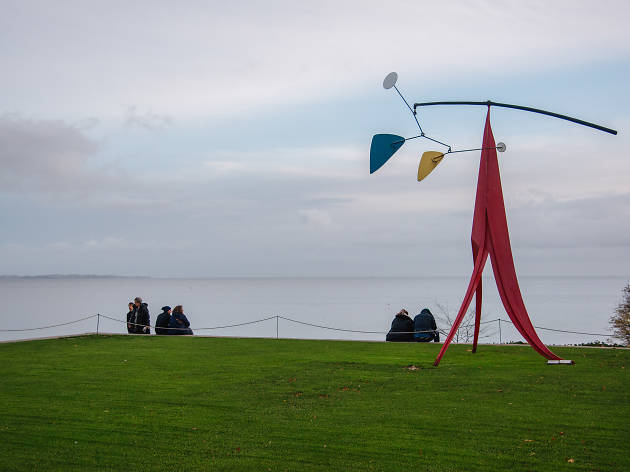 Photograph: Flickr / Hanlu Cao
2. Louisiana Museum of Modern Art
What is it? An impeccably designed, impeccably located museum with a world-beating modern art collection.
Why go? First, for the art: Louisiana's permanent collection comprises more than 4,000 works produced since 1945, including pieces by Picasso and Giacometti, while its Sculpture Park houses works by Alexander Calder and Henry Moore. The building itself is considered a major work of Danish modernist architecture. There's also Louisiana's idyllic location on the coast north of Copenhagen. Finally, there's its gift shop. Packed with classic and contemporary Danish design, plus a wide selection of books and exhibition posters, it's practically a destination in itself.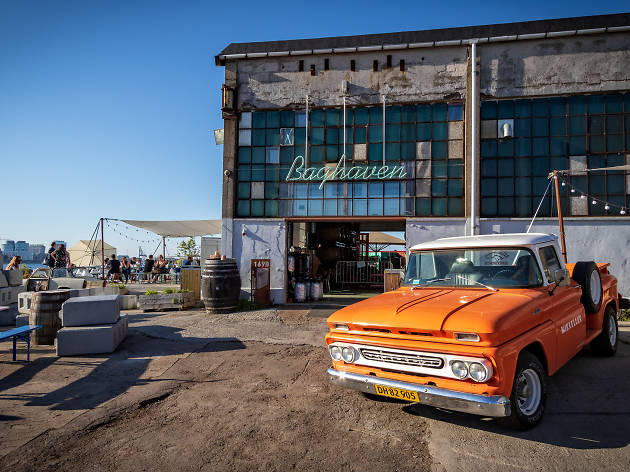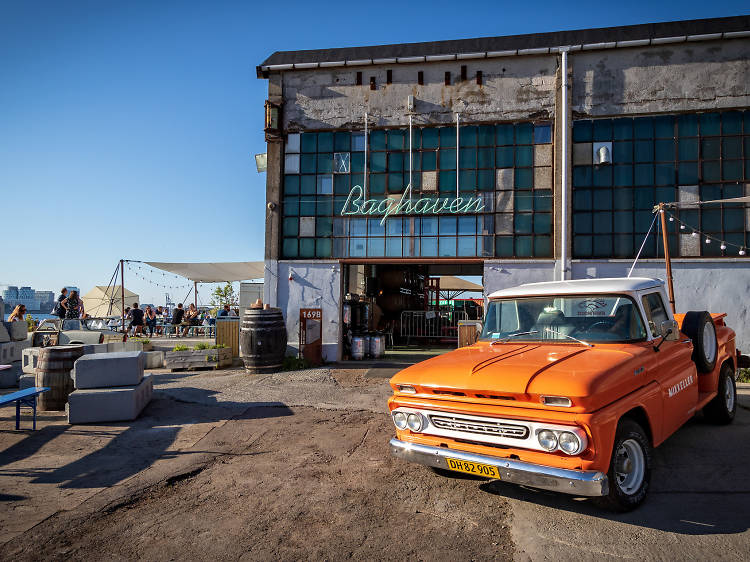 Photograph: Flickr / Stig Nygaard
What is it? Copenhagen's buzziest neighbourhood. On the northern outskirts of the harbour, post-industrial Refshaleøen is a creative quarter with a growing food scene.
Why go? Culture vultures shouldn't miss the large-scale installations at the Copenhagen Contemporary art gallery, while design devotees will enjoy rummaging amid the mid-century furniture at the B&W flea market. Bring an appetite, though. From doughnuts at Lille Bakery to fried chicken at brewpub Broaden and Build, foodies will be spoilt for choice here. Thronging street food market Reffen offers budget-friendly options, while La Banchina is Copenhagen's trendiest spot for sundowners (tip: bring a swimsuit).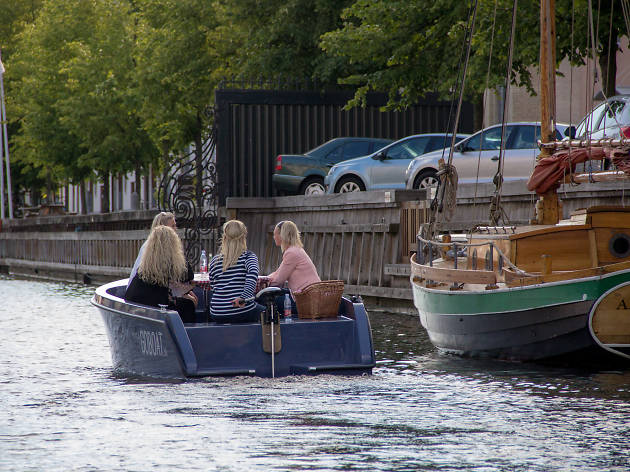 Photograph: Flickr / Alex Berger
What is it? One of the most enjoyable ways to see Copenhagen is by spending a couple of hours skippering a solar-powered GoBoat around the city's harbour.
Why go? No experience is required to operate a GoBoat. They putter around at a leisurely pace, giving you plenty of time to take in the sights — which include Christiansborg (aka the Danish parliament), the striking modern architecture of the Black Diamond library and the Royal Danish Opera House, plus the canals and multi-coloured houses of Christianshavn. Remember to bring a picnic: GoBoats seat up to eight around a small table.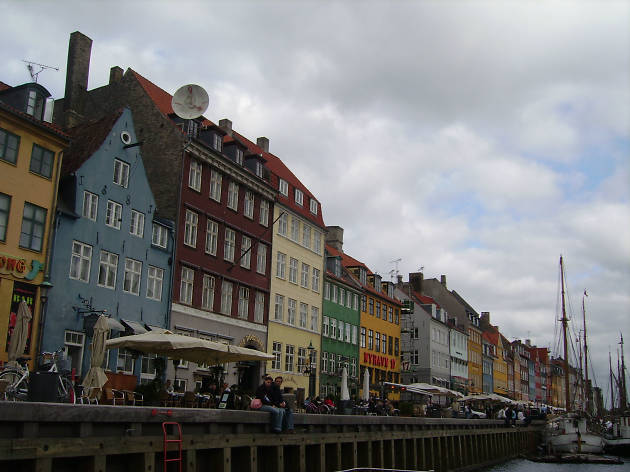 Photograph: Flickr / Daniel Stone
What is it? With its pastel-hued, 18th-century merchants' houses, this is picture-postcard Copenhagen at its finest.
Why go? Yes, it's a tourist trap — but it's a very pretty one and well worth visiting, if only to get the obligatory shot of its brightly coloured houses (three of which were once home to fairytale writer Hans Christian Andersen). Nyhavn is also a good place to join a canal tour. To escape the crowds, pop into Kunsthal Charlottenborg, a Baroque building on Nyhavn's south side that houses a contemporary art gallery and a beautiful café, Apollo.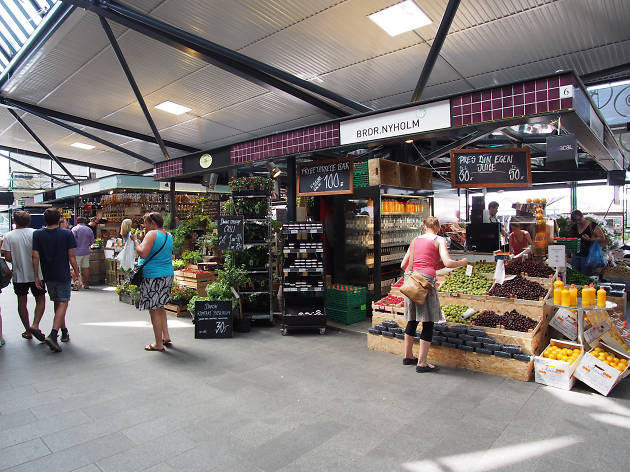 Photograph: Flickr / Heather Cowper
What is it? A gourmet food market that's a must-visit on anyone's Copenhagen culinary trail.
Why go? Torvehallerne is a foodie's paradise, its twin glass halls housing a cornucopia of seasonal fruit and veg, baked goods, and fresh meat and seafood. There are also plenty of tempting food stalls where you can pick up a scrumptious dish or two to enjoy on-the-go or at one of the tables outside. Our favourites include gourmet porridge at Grød, bánh mì from LêLê street kitchen, and confit duck sandwiches at Ma Poule.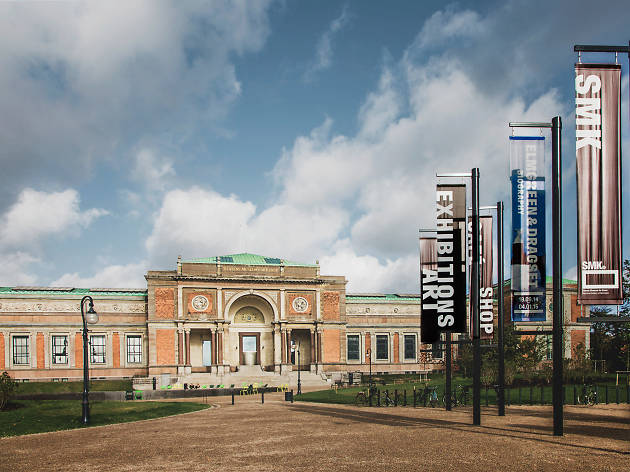 Photograph: Flickr / SMK
7. Statens Museum for Kunst
What is it? Denmark's national art museum, SMK, is home to a huge collection of Danish and European works dating from the 1300s to the present day.
Why go? Copenhagen's biggest cultural attraction is an excellent way to acquaint yourself with some of Denmark's best-known works of art, including the masterpieces of the Danish Golden Age and Vilhelm Hammershøi's highly influential interiors of 19th-century Copenhagen. The 20th and 21st-century collection, housed in a striking modern extension, is excellent too. With its simple but scrumptious menu, SMK's beautiful café provides the perfect pit stop.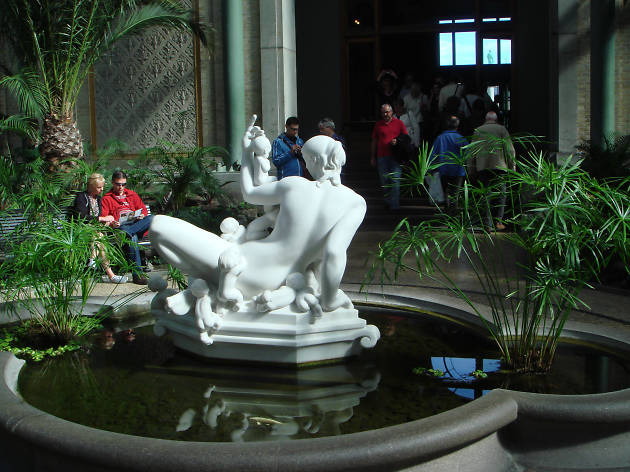 Photograph: Flickr / Esterträff
8. Ny Carlsberg Glyptotek
What is it? A museum dedicated to 19th-century brewing magnate Carl Jacobsen's vast collection of art and cultural artefacts.
Why go? Open to the public since 1897, the Ny Carlsberg Glyptotek holds one of the world's biggest collections of Mediterranean antiquities and 19th-century art. From Egyptian sarcophagi to sculptures from Palmyra to paintings by French Impressionists, there's certainly plenty to see. Much of the pleasure comes from the richly varied architecture of the space itself. Instagram-worthy eye candy abounds, not least in the glass-domed Winter Garden, which dates to 1906 and features palm trees, statues and a burbling fountain. Museum entry is free on Tuesdays.
Photograph: Wikimedia Commons / Fred Romero
What is it? Bars, boutiques, cafés and cobblestones make it one of Copenhagen's trendiest — and most photographed — streets.
Why go? You could easily spend an entire morning mooching around this once-dodgy street's independent shops. Favourites include Inge Vincent's ceramics workshop, craft store Vanishing Point and jewellery designers Ladyfingers. Jægersborggade also boasts many excellent places to eat and drink, including a big branch of the Coffee Collective. Assistens Kirkegård, a leafy cemetery at the street's southern end, is exceptionally picturesque — and also where famous Danes such as Hans Christian Andersen and Søren Kierkegaard are buried.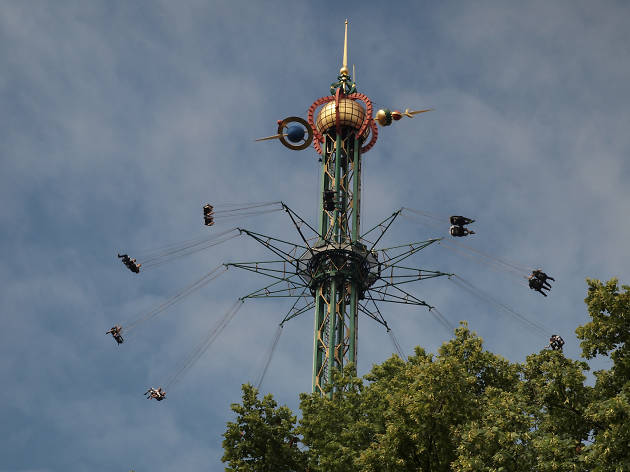 Photograph: Flickr / Maman Voyage
What is it? A charming amusement park and pleasure garden that draws families year round.
Why go? There's fun for all the family at Copenhagen's world-famous amusement park, which has stood on this site for more than 175 years and even inspired a certain Walt Disney. Adrenaline junkies will love the rides — including one of the world's oldest wooden rollercoasters, built in 1914 — while others will find thrills in Tivoli's seasonal decorations, floral displays, fountains, carousels, lanterns and old-fashioned carnival games.
Photograph: Flickr / Jorge Franganillo
What is it? A fairytale castle in one of Copenhagen's oldest royal parks.
Why go? Built as a summer residence for Christian IV, the spectacular Renaissance castle known as Rosenborg Slot is today home to the Danish crown jewels, several lavish rooms and a priceless wine collection. The castle's leafy surrounds are also delightful: the King's Gardens (Kongens Have) are a much-loved green oasis where you'll find a decent café, two pétanque pistes, a charming puppet theatre, and plenty of space for picnicking.
Photograph: Flickr / currystrumpet
12. Smørrebrød restaurants
What is it? Difficult to pronounce (try 'smurr-brull'), Denmark's classic open-faced sandwiches are a traditional lunchtime dish that every visitor should try.
Why go? Practically synonymous with Danish cuisine, smørrebrød comprises thin slices of rye bread topped with ingredients like pickled herring, fried plaice and chicken salad. Though you'll find dozens of smørrebrød joints across the capital, it's worth splurging and picking a place that uses fresh, seasonal ingredients. Our favourites include old-school specialist Kronborg, trendy newcomer Selma and Aamanns 1921, which is set in a historic building in the centre and will gladly pair your dish with a glass of homemade snaps.
Photograph: CopenHill / BIG
What is it? An urban sports area and ski slope on top of the city's newest waste management centre.
Why go? Possibly Copenhagen's quirkiest attraction is this ski slope atop a tall waste-recycling plant. Designed by starchitect Bjarke Ingels, the artificial ski slope plus inner-city hiking area is the ultimate offbeat way to experience the city. If you don't fancy adventure sports, you can walk up and stop for views of the Øresund strait as you go.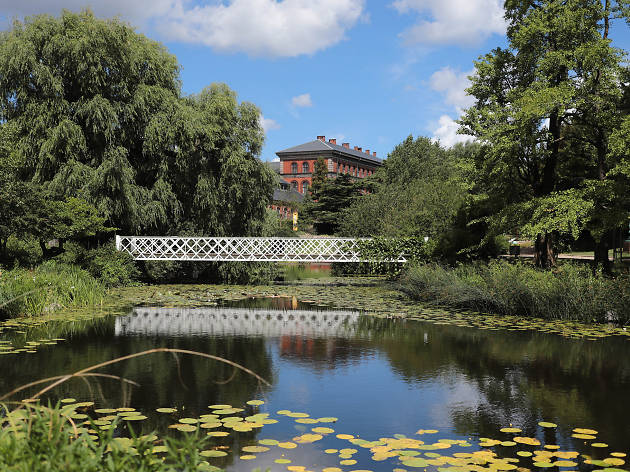 Photograph: Courtesy CC/Flickr/Keith Murray
14. Copenhagen Botanical Garden
What is it? Located in the city centre since 1870 and home to more than 13,000 plant species, this is the greenest place in town.
Why go? It's ideal for a leisurely stroll when you want to escape the crowds. Highlights include a rhododendron garden, rock gardens featuring plants native to Europe's mountainous regions, and the Palm House. One of the garden's 27 historic glasshouses, it features cast-iron spiral staircases leading to a walkway above the treetops. During summer, visitors can also explore the garden's butterfly house, and there's a small shop selling plants and seeds, allowing you to take home some botanical magic as a souvenir.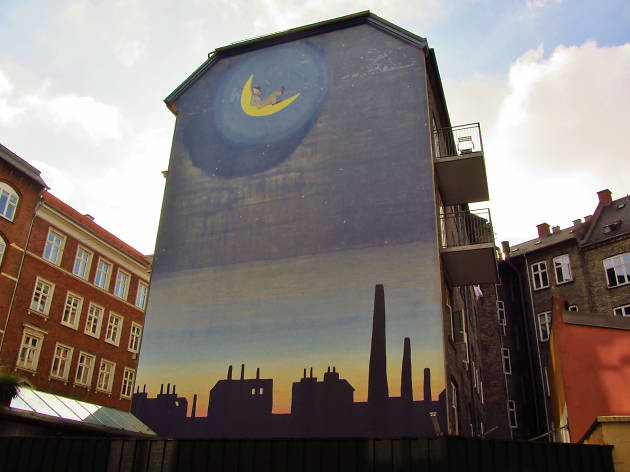 Photograph: Courtesy CC/Flickr/Roman Holder
What is it? Connecting upmarket Frederiksberg with trendy Vesterbro, this shopping street oozes charm and has even been dubbed Copenhagen's 'Little Paris'.
Why go? From independent bookshops to exotic florists, you'll find lots of lovely shops in this instantly likeable neighbourhood. Værnedamsvej gets its charming Parisian vibe from both the presence of the city's only French lycée and the array of bars, cafés and delicatessens that wouldn't be out of place on the Left Bank. We recommend Café Viggo, which serves a mean galette, and Falernum, one of the city's fanciest wine bars.
What is it? Five kilometres of clean, sandy beaches south of the city centre – with spectacular views of the Øresund Bridge.
Why go? Copenhagen may not exactly scream 'beach holiday', yet the Danish capital boasts several superb spots for swimming, sunbathing and seaside fun. The biggest and best is Amager Strandpark, which is easily reached by bike or metro. While its soft, sandy beaches are the main attraction, the lagoon is popular with kayakers and kite-surfers, and the path winding through the dunes draws joggers and rollerbladers all year long.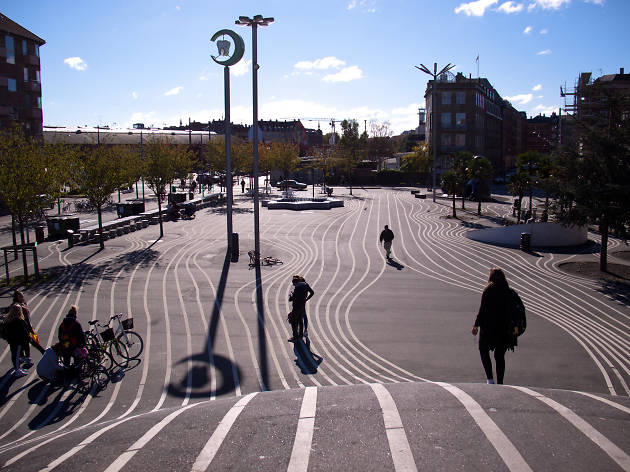 Photograph: Courtesy CC/Flickr/BenteJonsson
What is it? A 55,000-square-foot urban park designed with the help of the surrounding community.
Why go? The award-winning Superkilen celebrates the multicultural melting pot of surrounding Norrebrø and exemplifies the power of inclusive design. Built in 2012, it stretches for a kilometre through one of Denmark's most ethnically and economically diverse neighbourhoods, and contains more than 60 objects that reflect each of the cultures that inhabit the area. Look out for swing benches from Iraq, a boxing ring from Thailand, and rubbish bins from Blackpool.
And if it's top-notch food you're after?
Here you'll encounter one of the world's most exciting and diverse food scenes, and so our pick of the very best restaurants in Copenhagen offers something for pretty much every taste. As the Danes say: Velbekomme!
Best selling Time Out Offers